Guide for Pune Commercial Real Estate Investment
11 min read • Published 30 November 2022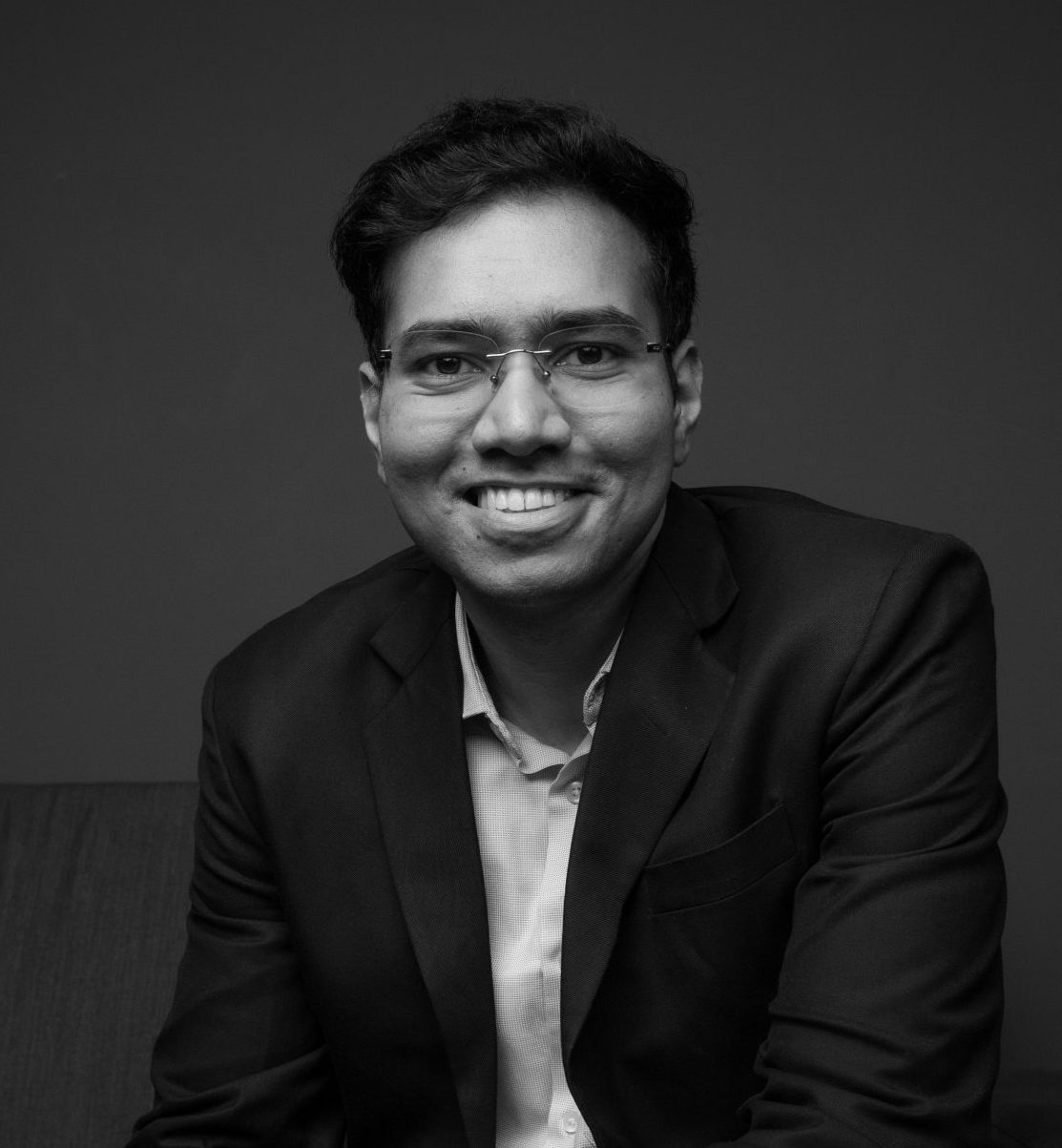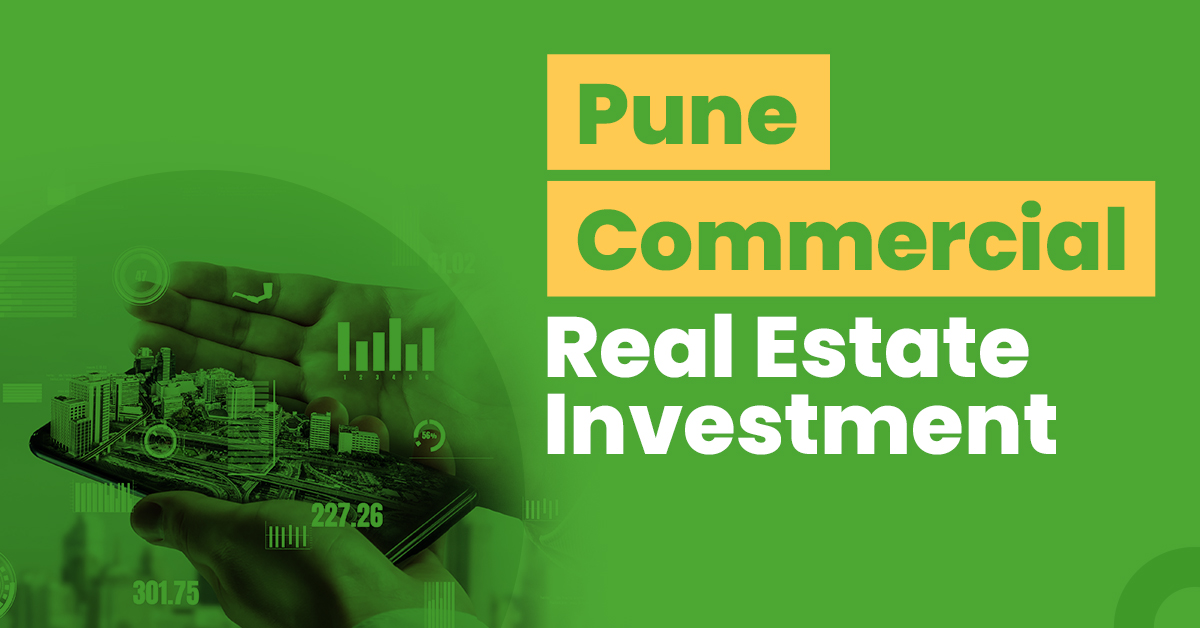 Ranked as 'the most liveable city in India' several times, Pune is one of the most important industrial and educational hubs in India. It is known as the Oxford of the East for being the home to several world-class educational institutions.
Pune is highly regarded as being the important automobile and manufacturing hub of the country. It is also a popular IT hub in India due to the establishment of multiple IT parks and SEZs. This has led to a rising need for commercial properties in Pune.
This city has emerged as a global educational hub, with approximately half of the international students in India studying in Pune. Reputed institutions of information technology, engineering, film and management sciences attract students and professionals from India and abroad.
Commercial properties in Pune are attracting the attention of investors from around the world. Additionally, this city is now a profitable alternative for the expensive real estate market in Mumbai.
Let's find out why investing in commercial properties in Pune might be profitable for you.
Top Reasons to Invest in Pune Real Estate
Here are some of the reasons why Pune is one of the best choices for commercial real estate investment:
Substantial Business Opportunity
Pune ranked second in the ease of living index in 2021. The cost of living in Pune is also comparatively lower when compared to Bengaluru or Mumbai. This attracts a considerable number of professionals to this city who wish to make it their home. That leads to more businesses and rental properties in Pune.
According to reports, more than 3000 startups have been registered in Pune. This city is the home to offices of several established brands. Considering Pune's healthy business environment, more startups are registering in the city.
Startups often require a small office and a common one to reduce the rent overhead. Commercial real estate investors can use this demand to create shared workspaces for different startups. This is beneficial from the side of the startups as well as the investors who will receive rent from multiple sources thereby diversifying risk.
Being less expensive than the nearest metropolitan counterpart Mumbai, Pune might offer a perfect business environment for startups that too at lower costs.
In the last couple of decades, Pune has transformed from being a city of conventional graduates to one with diverse skill sets. You can find professionals from banking, engineering, management and almost every other stream. Therefore, investors can try to utilise this workforce by investing in office spaces to rent them out.
Huge Infrastructural Development
There is a lot of infrastructural development taking place in Pune. Metro tracks, road widening projects, IT centres. This is catalysing real estate appreciation in the long run. Businesses, properties and projects growing beside these development areas will see substantial growth in the future.
Also Read: Guide for Surat Commercial Real Estate Investment
Commercial Real Estate Investment Opportunities in Pune
As Pune has been growing rapidly since the past decade, areas considered suburbs have become commercial hotspots today. The IT boom, smart city initiatives and top educational institutes make Pune a preferable destination for commercial enterprises. Areas in which you can invest are as follows:
This is one of the most preferred commercial real estate locations in Pune. Baner is close to Hinjewadi IT Hub. This place has easy connectivity to Balewadi, Wakad, and Aundh. In the upcoming days, the proposed metro plan will also improve connectivity further. Whether it is full-fledged office space or other commercial spaces like malls, hospitals, or warehouses, Baner comes with great ROI potential. Rates of commercial localities range between ₹16,000 to ₹18,000 per square foot.
Known as the IT and ITeS hub of Pune, Hadapsar has undergone a great transformation. From being huge farmland to being home to offices of well-known organisations like Accenture, IBM, SAS and TCS, Hadapsar is an attractive commercial hub. Fursungi IT Park and Magarpatta City are a few popular locations in this area. Rates of commercial spaces in Hadapsar may range from around ₹12,000 to ₹14,000 per square foot.
It is home to Rajiv Gandhi Infotech Park, which puts the city on the global map. It is one of the hottest locations for commercial office space in Pune. TCS, LTI, Cognizant, Wipro, Infosys, Synechron etc., have large campuses in Hinjewadi. Apart from this, it also houses retail outlets, hospitality and entertainment venues. The rate of commercial spaces in Hinjewadi ranges from around ₹ 6000 to ₹ 18000 per square foot.
Things to Consider Before Buying a Commercial Property in Pune
Here are the things that you can look for in a commercial space in Pune before buying them:
Location is imperative as certain areas might be more affected by the economic downturn. Commercial properties offer returns in two ways- rent and capital appreciation. Both of these methods are highly dependent on the localities. Functional connectivity via road, rail, and water transport is necessary to run a business successfully.
Layout has a significant role to play in operational efficiency. Make sure that the commercial project adheres to the norms of the Real Estate Regulation Authority (RERA) Act.
Before opting for the property, take all possible risks into account. A review of geographical location, market trends, and property history is necessary before buying the property.
Study of the value of similar properties nearby to get information on the kind of passive income that other properties generate so that you negotiate properly with sellers.
Consider Investment Options
Commercial real estate includes office buildings, retail shops, industrial complexes, large apartment buildings and much more. You need to determine which type of commercial property you wish to get involved with.
Stamp Duty in Pune
The Maharashtra State Government decides the stamp duty on property. It is an additional charge which is not a part of the property value and adds to the overall cost of the property.
Paying stamp duty ensures the transaction gets duly registered in government records. The stamp duty rates for the sale of commercial properties in Pune are:
| | |
| --- | --- |
| Category | Stamp Duty Charges |
| Male | 7% (stamp duty 5% + metro cess 1% + local body tax 1%) |
| Female | 6% (stamp duty 4% + metro cess 1% + local body tax 1%) |
| Joint | 6.5% |
Stamp duty in Pune is applicable on various documents like Transfer Deed, property sale agreements etc. It applies to the total sale value in the sale agreement. IGR Maharashtra provides a facility to calculate stamp duty charges online.
Registration Charges in Pune
Registering the property in your name is mandatory when you buy a property. You can do so by paying a registration fee to the state government.
The stamp duty and registration charges form a crucial part of the State's revenue; hence the State governments may increase or decrease the rates from time to time. Let's take a look at the registration charges in Pune:
| | |
| --- | --- |
| Category | Registration Charges |
| Male | For properties above ₹30 lakh, it is ₹30,000, and below that, it is 1%. |
| Female | Same as above |
| Joint | Same as above |
Also Read: Guide for Jaipur Commercial Real Estate Investment
Pune Commercial Real Estate Sector: What's the Forecast?
In recent years, Pune has emerged as one of the biggest commercial real estate markets in India. In the third quarter of Financial Year 2022, Pune saw a gross leasing volume (GLV) of 1.66 marginal standing facilities (MSF). This depicts a 121% growth on a year-on-year basis. Leasing in Pune is expected to remain strong as employers in all sectors look forward to welcoming employees back to the office post-pandemic.
In retail, Pune has recorded around 1,40,000 square feet of leasing, which is 8 times more when compared to last year. With the liveability quotient improving with infrastructure projects such as Western Ring Road, the metro corridor and the proposed Greenfield Airport, there will be a rise in commercial real estate investment.
The flexible office space market is expected to cross 50 lakh square feet by 2023. All this will certainly help the commercial sector to recover and bounce back rapidly in Pune.
Commercial Real Estate vs Other Assets
Let's compare the returns generated from the commercial real estate sector vs other asset classes:
Commercial Real Estate vs Gold
An investor will usually prefer gold over commercial real estate investment if he/she is risk averse. This is because gold is high in liquidity and is a less volatile investment option than commercial properties. However, commercial real estate can offer higher returns.
Commercial Real Estate vs Bonds
Bonds and commercial real estate are popular sources of passive income. However, unlike bonds, commercial real estate is highly illiquid. This is because the prices of commercial properties are relatively high, and it takes time to find appropriate buyers or tenants.
In the case of investment in real estate, there are chances to earn higher returns. While bond returns remain static, real estate will increase in value through appreciation.
However, if you wish to earn fixed returns on carefully curated senior secured bonds that beat inflation, explore Wint Wealth today. Start your Bonds investment journey without having to worry about hidden charges and additional costs.
Commercial Real Estate vs Stocks and Mutual Funds
Although stocks & mutual funds are considered to be riskier in comparison to commercial real estate, they offer inflation-beating returns over the long term. The initial investment amount is also huge for commercial real estate, whereas mutual funds require nominal investments.
Commercial Real Estate vs Residential Real Estate
Commercial properties are always in high demand compared to residential properties as returns are much higher in commercial real estate if we compare it to residential real estate.
Following is a tabular representation to compare the assets on the basis of liquidity, returns, ticket size, volatility and risk.
| | | | | | |
| --- | --- | --- | --- | --- | --- |
| Parameters | Commercial Real Estate | Stocks and Mutual Funds | Gold | Residential Real estate | Bonds |
| Returns | High | High | Moderate | Low | Moderate |
| Liquidity | Low | High | High | Low | Moderate |
| Risk | Low | High | Low | Low | Moderate |
| Volatility | Low | High | Moderate | Low | Low |
| Ticket Size | High | Varies | Low | High | Varies |
Steps to Invest in Commercial Real Estate in Pune
Here are the steps that you can follow if you wish to invest in commercial real estate in Pune:
Step 1: Scan various locations and projects on the basis of the kind of property you are looking for and type of commercial business that you wish to get involved with.
Step 2: Check the per square feet rates of commercial properties in the neighbourhood. Understand the benefits and returns that you may get. This will help you negotiate better.
Step 3: After you have finalised a property, you can hire a lawyer to assess the documents of the developer. This will include checking property papers, ownership, approvals, certifications, clearances etc.
Step 4: Prepare the required documents for the property purchase like the title deed, property assessment extract, etc.
Step 5: Complete the stamp duty and registration fee payment formality.
Step 6: After completing the purchase, consider opting for property insurance to safeguard yourself from any financial losses in case of any damage to your property.
Final Word
Pune's unique mixture of connectivity, IT and automobile industry and its increase in the educated workforce has been helping the boom in the commercial real estate market.
Frequently Asked Questions
Is it reasonable to invest in commercial property in Pune?
Pune has been growing steadily into an IT Hub in the past decade. As a low-cost real estate investment alternative to Mumbai, the rate of commercial property in Pune is appreciating, so it is reasonable to invest in commercial properties in Pune.
What is the difference between the list price and the sale price?
The list price is the price for which the seller lists the real estate property. It is also known as the asking price. On the contrary, sale price is the price at which the seller actually sells the real estate property to the buyer.
What is the purpose of the registration of property?
The Registration Act, 1908, Transfer of Property Act, 1882 and Real Estate (Regulation and Development) Act, 2016 emphasise that it is mandatory to register an agreement of sale of immovable property. By registering, the transfer of property becomes a public record, and the buyer becomes the legal owner of the immovable property.