Guide for Surat Commercial Real Estate Investment
9 min read • Published 3 November 2022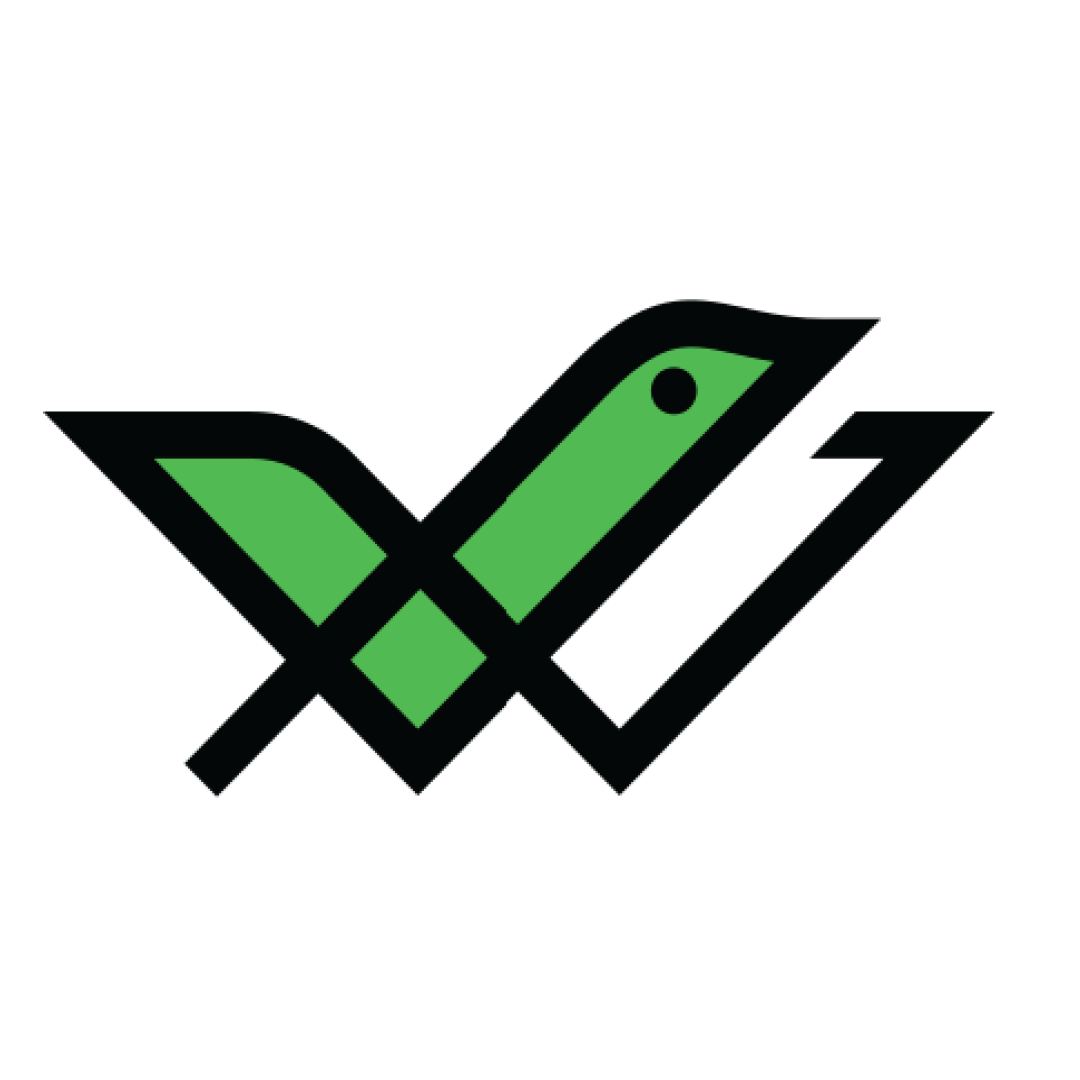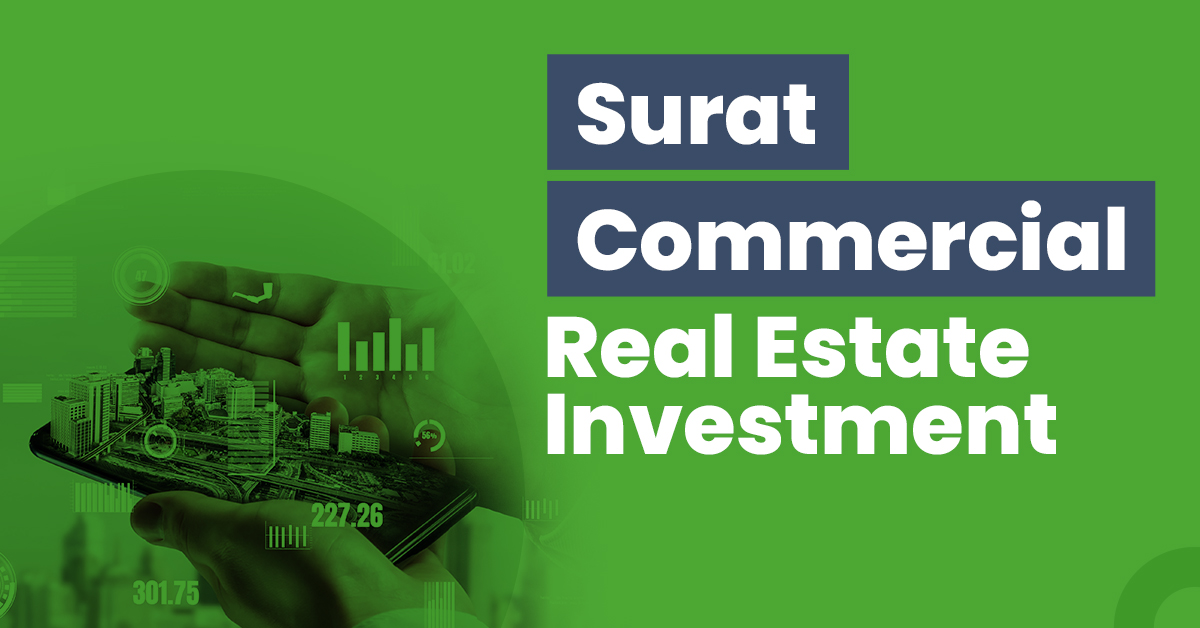 Surat is the second-largest city in Gujarat and eighth-largest city in terms of population. In 2015, it was selected as one of the first 20 cities in India to become a smart city. It is renowned as the Diamond City of India because it is home to over 5,000 diamond manufacturing units.
Apart from having the world's largest diamond cutting and polishing industry, it also has a number of engineering plants like Larsen and Toubro, Essar Steel and Reliance Industries Limited. Some of the other reputed companies that have a presence in Surat are Hero MotoCorp, Oil and Natural Gas Corporation etc.
According to a study conducted by Economic Times, Surat will be the world's fastest-growing city from 2019 to 2035. The Surat real estate market has grown by leaps and bounds. This is mainly due to the fast pace of development in the city.
Let's understand why investing in commercial real estate in Surat can be highly profitable:
Top Reasons to Invest in Surat Real Estate
Here are some reasons why Surat is a great place when it comes to commercial real estate investment:
As the Diamond City of India, Surat is the second-largest commercial centre in Gujarat. In an article in Wall Street Journal, it was stated that more than 80% of the diamonds in the world are processed in Surat alone. Apart from diamond processing, this city also houses synthetic textile industries.
Whether it is natural resources, government backing, or labour, Surat has it all. The city's world-class infrastructure and small-scale industries have transformed it to be one of the preferred destinations for commercial real estate investment. Although there have already been a number of global investments, there is much potential for further development.
Being situated close to Mumbai makes Surat an ideal commercial centre for businessmen and traders. Due to several path-breaking infrastructural and business developments in the near future, Surat will witness a considerable appreciation in returns from property investment.
Commercial Real Estate Investment Opportunities in Surat
Here are some locations which might be great for commercial real estate investment in Surat:
It is one of the most prominent industrial areas near Surat. At present, Surat-Navsari industrial area has a total of 23 large and medium-scale industries. These primarily include plastic, textile, marine engineering, floriculture and agriculture. Therefore, it is apt for commercial real estate investment. Rate of commercial property in Navsari may range around ₹10,000 per square foot.
It is a peripheral locality in Surat with great connectivity with localities like Sachin and Udhna. ONGC Nagar and a few essential industrial localities are in close proximity to this area. This area has great civic infrastructure and social amenities.
This area has several retail stores and commercial centres, making it a prime location for commercial real estate investment. Rate of commercial real estate may range around ₹8000 per square foot.
Things to Consider Before Buying a Commercial Property in Surat
Here are some things that you might want to keep in mind before opting for a commercial property in Surat:
Before opting for a property, you must consider certain factors like ease of accessibility, amenities, infrastructural development and any chances of future development such as metro rails, flyovers etc. You should opt for a locality in a premium location to increase your chances of generating high returns.
Check Authenticity Through RERA
You should ensure that the property you are opting for adheres to RERA norms. Real Estate Regulatory Authority (RERA) is a statutory body that was formed after the enactment of Real Estate Regulation Authority Act of 2016. This body works to maintain transparency and accountability in the real estate sector. By visiting the RERA website of Gujarat, you will be able to check the authenticity of the property as well as the builder.
This is a crucial factor in commercial property investment. It is a long-term contract between the owner of the commercial plot and its occupier. As a commercial real estate investor, you should fully understand the lease structure as well as the risks related to it.
Do market research to check the valuation of similar properties in the vicinity. Collect all such information along with the amount of rent charged so that you have the proof to negotiate properly with the seller.
If you rent your property to a reputed company, chances are high that they will pay a higher deposit amount, clear their rent on time and boost the property's value. Therefore, choose your tenants wisely.
Also read: Guide for Pune Commercial Real Estate Investment
Stamp Duty in Surat
Stamp duty is an integral part of the transaction process pertaining to land or property purchase. Here are the stamp duty rates applicable in Surat:
Stamp Duty Rate in Gujarat
Basic Stamp Duty Rate
3.5%
Surcharge at 40% on the basic rate
1.4%
Total Stamp Duty Rate
4.9%
Registration Charges in Surat
Paying the registration charges is mandatory when it comes to registering the property in your name. Registration charges differ from state to state. Mentioned below are rates of registration that property owners need to pay in Surat:
| | |
| --- | --- |
| Type of Owner | Registration Charges |
| Male | 1% |
| Female | Not applicable |
| Joint buyers (Male + Female) | 1% |
| Joint buyers (Male + Male) | 1% |
| Joint buyers (Female + Female) | 0% |
Also Read: Guide for Kolkata Commercial Real Estate Investment
Surat Commercial Real Estate Sector: What's the Forecast?
With businesses across different sectors expanding in Surat, there has been a rapid increase in the growth of startups and commercial markets since 2021. According to recent data, registration for new commercial projects in Gujarat has risen by 24%, with the total number of projects standing at 213 in 2021-22 in comparison to 171 in 2020-21.
Out of this, 60 of them were registered in Surat alone. Out of ₹5010 crore investments in commercial real estate across Gujarat, the lion's share of ₹1844 got invested in Surat. Therefore, it is inevitable that Surat will stand out as one of the prime locations for investing in commercial real estate in Gujarat in the upcoming years.
Commercial Real Estate vs Other Asset Classes
Following is the comparison between returns earned from commercial real estate versus other asset classes:
Commercial Real Estate vs Residential Real Estate
When compared to residential properties, investing in commercial real estate will offer you higher rental income and longer lease tenure. However, commercial investment incurs more significant risks as a decline in market conditions may drastically affect the returns.
Commercial Real Estate vs Mutual Funds & Stocks
Although stocks & mutual funds are considered to be riskier in comparison to commercial real estate, they offer inflation-beating returns over the long term. Initial investment amount is also huge for commercial real estate, whereas mutual funds require nominal investments.
Commercial Real Estate vs Bonds
Bonds and commercial real estate are popular sources of passive income. However, unlike bonds, commercial real estate is highly illiquid. This is because the prices of commercial properties are relatively high, and it takes time to find appropriate buyers or tenants.
Commercial Real Estate vs Gold
Investment in commercial real estate promises to bring in higher ROI than gold. However, gold has less market volatility and can be considered a safe investment. Also, in general real estate investments are illiquid in nature, which is not the case with gold.
Following is a tabular representation of comparison of assets on the basis of volatility, liquidity, risk, returns and ticket size:
| | | | | | |
| --- | --- | --- | --- | --- | --- |
| Parameters | Commercial Real Estate | Stocks and Mutual Funds | Gold | Residential Real estate | Bonds |
| Returns | High | High | Moderate | Low | Moderate |
| Liquidity | Low | High | High | Low | Moderate |
| Risk | Low | High | Low | Low | Moderate |
| Volatility | Low | High | Moderate | Low | Low |
| Ticket Size | High | Varies | Low | High | Varies |
If you are planning to purchase bonds, you can explore our website. Here, you can choose from some of the high-rated bonds currently available. So, register now and start investing in debt securities to enjoy stable returns!
Steps to Invest in Commercial Real Estate in Surat
Following are the steps that you can follow to start investing in commercial real estate in Surat:
Step 1: Understand the purpose of your investment and choose the type of commercial property you wish to invest in. Additionally, you are required to set a budget for your investment.
Step 2: Check out different commercial locations in Surat that suit your investment goals.
Step 3: Make a list of these locations. It is ideal to visit these places to understand whether they will serve your purpose.
Step 4: Zero down on one location and check whether all property documents are valid. You should also check whether the property adheres to the norms of RERA Gujarat. You can also get in touch with CREDAI if you come across some discrepancies.
Step 5: Take the help of a lawyer and prepare all necessary documents. Pay stamp duty and registration fees as applicable.
Step 6: After completing the purchase, consider opting for property insurance to safeguard yourself from any financial losses in case of any damage to your property.
Final Words
Surat is one of the fastest-growing tier-II cities in Gujarat. This is due to a lot of growth in retail, booming IT, and local textile and diamond industries. This has resulted in an upswing in commercial real estate, further attracting new investors. The latest price movement of a commercial property can be a great indicator if you are planning to invest in commercial real estate in Surat.
Frequently Asked Questions
What are some localities in Surat where you can invest in residential real estate?
Some areas that are apt in Surat for residential real estate investment are Dindoli, Althan, Palanpur and Vesu.
What are the different types of commercial real estate?
The types of residential properties that you can invest in are shops, workplace, hotels, etc.
Why is registering a property mandatory?
As per the Transfer of Property Act, 1882, Registration Act, 1908 and Real Estate (Regulation and Development) Act, 2016, it is mandatory to register agreement of sale of immovable property. Only after registration of the property will you become the legal owner of the property, and it will become a public record.
What is CREDAI and its functions?
Confederation of Real Estate Developers' Association of India (CREDAI) is the apex body of private real estate developers in India. Its vision is to work towards transforming the landscape of the Indian real estate industry by promoting transparency and self-regulation.