How Can You Avail a Startup Business Loan?
8 min read • Published 23 November 2022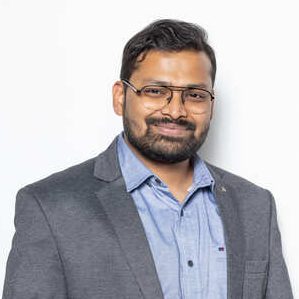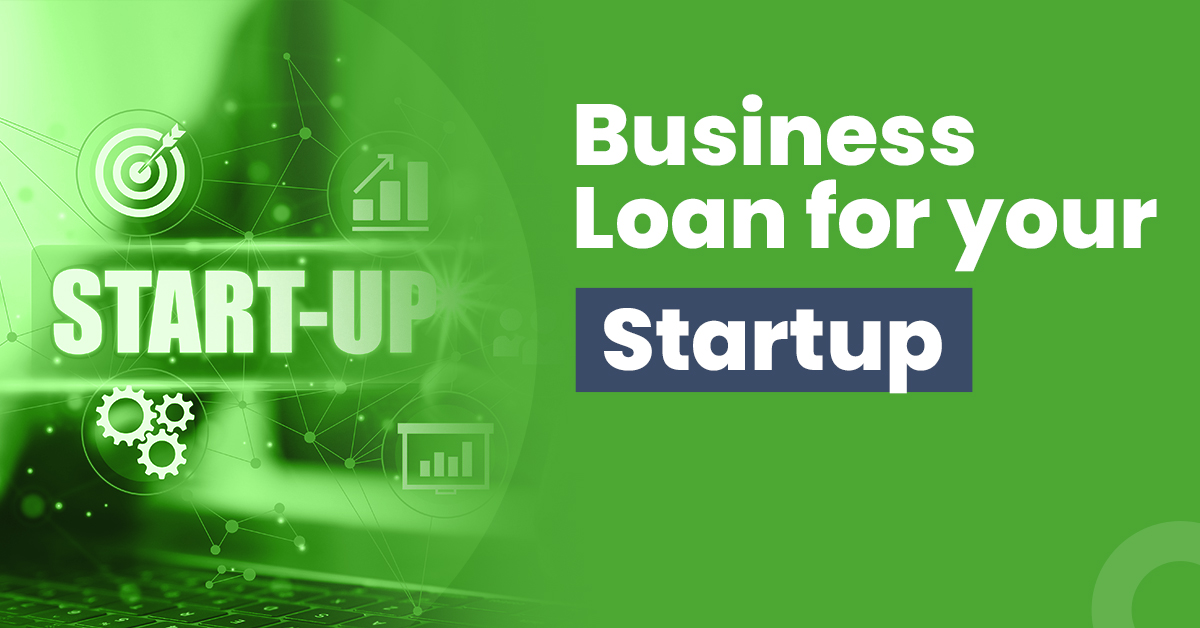 Over the past decade, India's startup environment has seen significant changes. There were only a handful of Indian startups in the early 2000s. However, thousands of new startups have emerged and thrived over the past decade. India currently boasts the third-largest startup ecosystem in the world, with an estimated 77,000 recognised startups as of August 2022.
Starting a business is an extremely time-consuming and gruelling endeavour. Moreover, finding a reliable source of money can be all the more challenging. In that light, this article will cover all the aspects to keep in mind while finding and securing loans for your startup.
Things to do Before Applying for a Startup Business Loan
Given below are a few factors you might first need to consider before you approach a lender for a business loan for your startup:
You will need to create a business plan. A business plan is a blueprint or a roadmap for your business. It will cover important aspects, such as your goals, financial projections, how you will attract new customers, how you will capture new markets, how you will deal with competition, and so on. A detailed business plan increases your chances of attracting a lender.
You will also need to categorise the business costs into recurring costs (like rent, salary, etc.) and one-time preliminary business costs required for starting a business. This is a crucial step and a critical factor in determining the startup business loan amount you need to sanction.
Types of Startup Business Loans in India
Let's discuss the different types of loans your startup can opt for:
Term Loan: This type of loan provides you (the borrower) with a large sum of money you can use immediately. You can repay the loan over a period of time with small payments, and interest on the loan is charged as per the loan tenure. In addition to banks, many online lenders and non-banking financial companies (NBFCs) also provide term loans with higher interest rates (as they also have fewer eligibility requirements than traditional banks).
Peer-to-Peer Lending: Peer-to-peer lending allows you to receive funds from investors, frequently via a third-party website. Although they are simpler to apply for, you still pay high interest and they operate similarly to term loans.
Line of Credit: Using a line of credit, you can borrow smaller chunks of money as and when you might need the same. The main advantage of a line of credit is its flexibility, as you can withdraw a smaller amount and are only liable to pay interest on the amount you have withdrawn.
Invoice Factoring: This type of loan is different and unique in nature. Here you will have to sell unpaid invoices of the business to obtain the funds. Hence, in the case of default from your side, the lender can recover the money that can be received from those invoices.
How Can You Apply for a Startup Business Loan?
To apply for a startup business loan, there are some steps you will need to follow, which are typical for most lenders:
Step 1: You will need to go to the lender's online portal and apply for the startup loan by filling out the application form.
Step 2: While filling out the application form, you must submit the required documents and complete the registration process.
Step 3: After this, you may be required to submit the borrowing request form and documentation to the bank's nearest branch office.
Government Schemes for Providing Loans to Startups
Listed below are a few Government schemes that will help you obtain a startup loan:
Pradhan Mantri Mudra Yojana: Under this scheme, you can obtain loans under the Shishu, Kishore or Tarun category. Under the Shishu category, you can receive a loan of up to ₹50,000. Under the Kishore category, you can receive a loan of not more than ₹5 lakh. Under the Tarun Category, you can avail of credit up to ₹10 lakh. The loans up to ₹10 lakh sanctioned by Bank under this scheme are provided without collateral.
Stand-Up India Scheme: Under this scheme, women or people from the Scheduled Caste (SC) or Scheduled Tribe (ST) categories can apply for loans. In the case of non-individual startups, at least 51% of the shareholding and controlling stake should be held by a women entrepreneur or SC/ST categories. This scheme was introduced to empower the economically backward sections of society by helping them start their own businesses and promote employment in their communities. To apply for this scheme, you should make sure that you do not have any track record of default and should be of a minimum age of 18. The amount of money you can borrow under this scheme is between ₹10 lakh to ₹1 crore.
Aspire Scheme: This scheme was launched to set up incubation and technology centres to accelerate entrepreneurship and encourage innovations in the agro-industry. Under this scheme, agribusiness incubators can avail of a one-time grant of 100% of the cost of plant & machinery (other than the land and infrastructure) or an amount up to ₹100 lakhs, whichever is less.
Market Development Assistance Scheme: This scheme is managed by the Ministry of Commerce and is aimed at encouraging exporters. Loans under this programme are provided to help those looking to expand their business overseas in international markets.
Advantages of Obtaining a Business Loan for Your Startup
When you obtain a business loan for your startup, there are some advantages that you may get, based on your lender:
When looking for funding for a startup, limited or no collateral assets or guarantees are required for most of these schemes.
The loan repayment scheme of some banks can be flexible, and you can pay at your discretion.
These loans help the startup by providing quick credit, especially during its critical early-growth stages.
Eligibility Criteria to Apply for a Startup Business Loan
Any person who wants to start a business can avail a startup business loan. However, you may have to meet some of the following general eligibility criteria:
You should be an Indian citizen.
A good credit score is crucial.
You should be above 18 years old. There may also be a cap on the maximum age limit for these loans, depending on the lender.
Your startup should generally be engaged in the service, manufacturing or trading sectors.
Your startup should be at least one year old.
There may be a minimum turnover requirement, depending on the lender.
These are some of the general criteria that are common across lenders. However, the exact criteria vary from lender to lender.
Documents Required to Apply for a Startup Business Loan
Proof of identity, such as Aadhar card, driving licence, PAN card, passport, voter ID card, etc.
Address proof, such as Aadhar card, passport, utility bills, lease agreements, etc.
ITR form along with certified copies with details such as income computation, balance sheet, profit and loss statement for the last two years, etc.
Bank statement for the last six months.
Sole proprietorship declaration or authenticated copy of partnership deed.
Certified copy of Memorandum of Association and Articles of Association.
Duly filled application form with a passport-size photograph.
Any other document required by the lender.
Final Words
With the rapid increase in the number of startups in the country, there has been an uptick in demand for startup business loans. After all, obtaining financial assistance for your startup is a critical step in your entrepreneurial journey. After deciding whether you want to finance your loan under a government scheme or a bank's business loan scheme, you should choose your lender carefully. If you plan to take a loan from banks or other financial institutions, make sure that you carefully compare the interest rates charged by different lenders and the terms and conditions.
Frequently Asked Questions (FAQs)
Is it necessary to provide collateral while obtaining a business loan for a startup?
It is not required to provide security/collateral for every scheme. There are some loan schemes, such as Pradhan Mantri Mudra Yojana and the Stand-Up India scheme, where the collateral is not required.
What are the minimum and maximum amounts of money one can loan for a startup?
It will mostly depend on the lender you choose to finance your loan. The maximum amount you can borrow is generally up to ₹1 crore if the loan is collateral-free. The minimum amount you can borrow depends on your requirement and the lender.
What are the critical factors to consider before approaching the bank or other financial institution for a loan?
Besides a strong business plan, the other important factor is your credit score. The credit score will sometimes help determine the interest rate for your loan. An entrepreneur's credit standing is linked to the startup, and a strong score can prove very important and beneficial.