Top 7 Ideas For Earning Passive Income From Real Estate
10 min read • Published 5 October 2022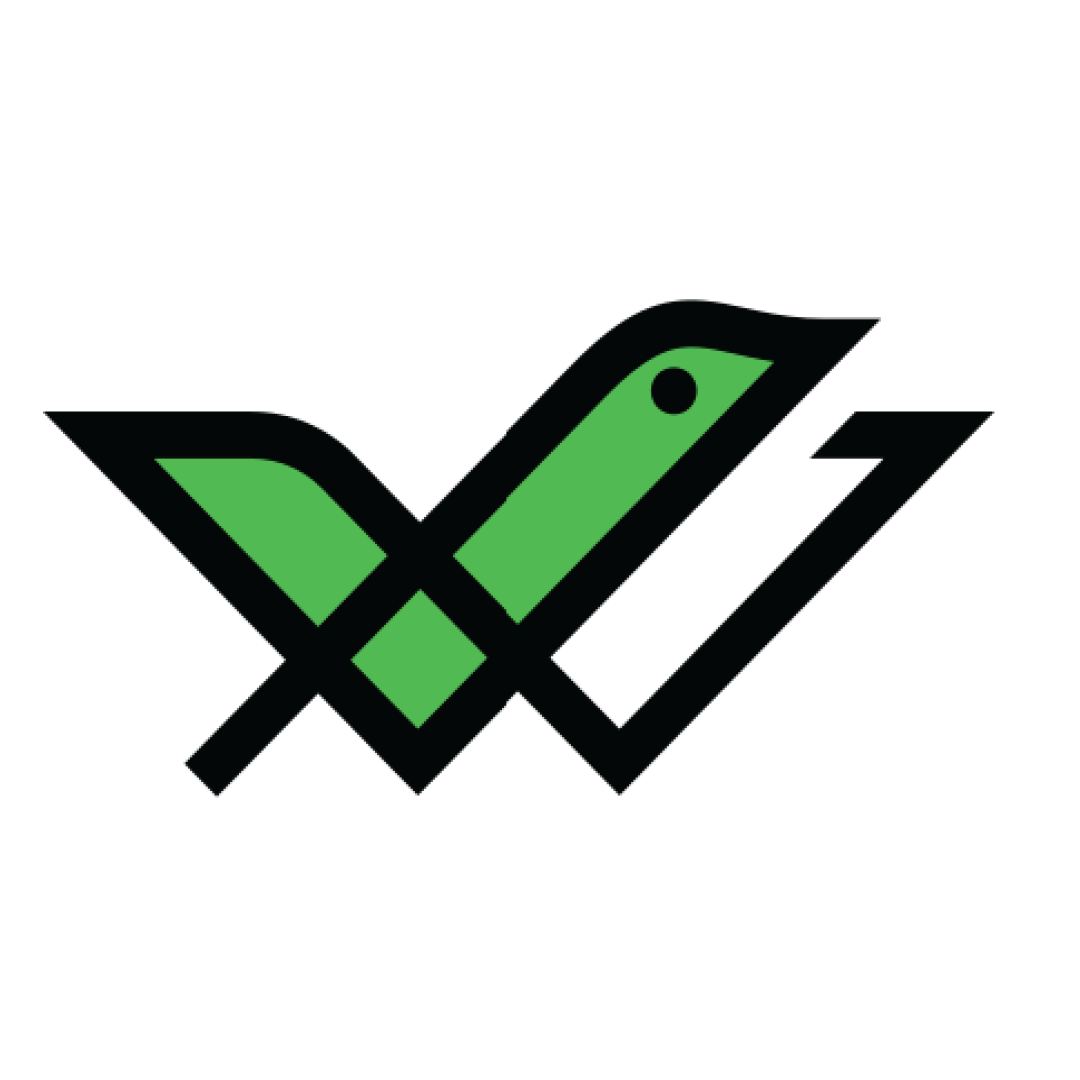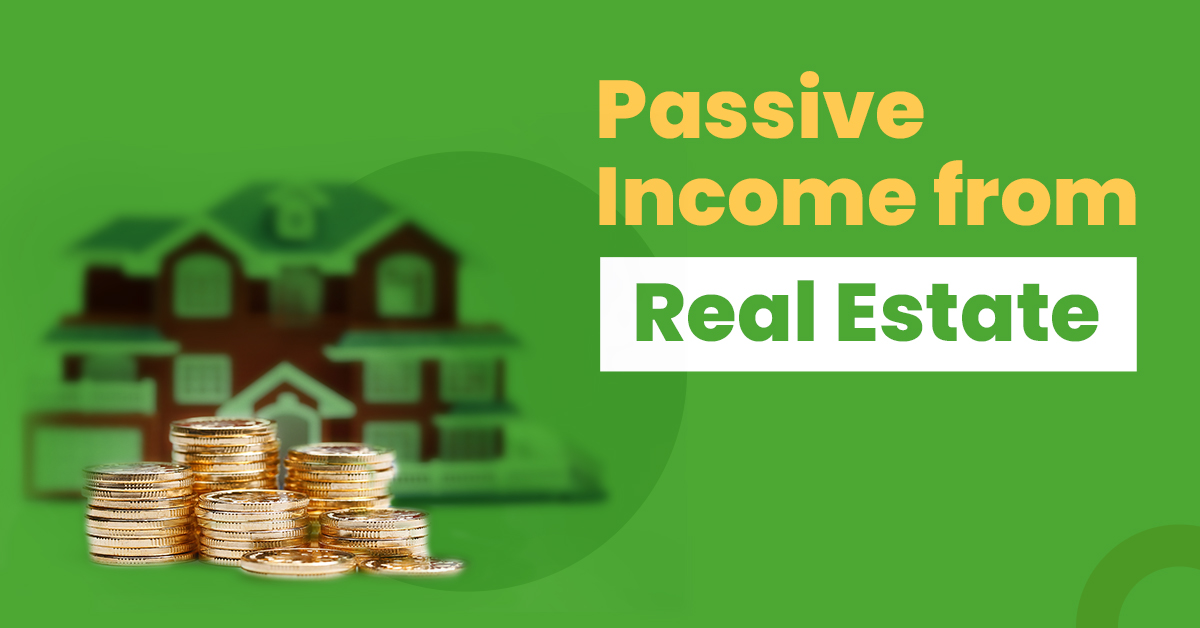 Investing in real estate, be it land or building, is quite popular among individuals with surplus funds. Real estate is an asset that helps investors build up their portfolio, diversify it, and plan their estate. Moreover, having your own home is a basic need for which you need to save up. Besides having a property for your own accommodation, by investing correctly, you can generate a passive income from real estate.
This income, when clubbed with your primary income, enhances your earnings. The increased earnings allow you to save more towards your financial goals and face emergencies without any financial strain. The recent pandemic has taught us the importance of not depending on just one source of income. In the case of job loss or a bad phase in your business, having a passive income can be really helpful.
So, let's understand what passive income is and the ways of earning passive income through real estate.
What is Passive Income?
In simple terms, passive income is what you earn by doing minimal or no work. A common example is the interest you earn in your bank savings account. You do not work for the interest. You simply maintain a balance in the savings account on which the bank pays the interest. This interest income, thus, becomes your passive income.
Another example is investing in a partnership business. Since you are not actively involved in the business, the interest that you earn on your capital contribution is your passive income.
Also Read: Passive Income Investment: Best Ideas to Build Wealth
Benefits of Generating Passive Income from Real Estate
You can earn passive income from real estate investments. This source of income has several benefits.
Risk Dilution
Real estate is a different asset class that is not correlated with equity or debt. This means that real estate does not depend on the risks associated with equity or debt instruments. As such, if you want to diversify your portfolio for risk mitigation, real estate can help you do that. You can dilute your equity and debt risks as real estate usually appreciates over time and would give you returns even when your equity or debt investments might not.
Making Money While Sleeping
With real estate investments, you don't have to work to generate income. Your investments work, and you can make money even when sleeping. For instance, when you let out your property for rent, you earn the rent without working for it. All you did was sublet your home, and the rental income started pouring in.
Leverage Opportunity
You can leverage real estate as an asset and get funds when you need them. For instance, you can mortgage your property under a loan against property and get funds on its value. You can then use these to finance your business or invest in other lucrative investment avenues to generate attractive returns.
Security
Having a real estate investment creates an asset and gives you a sense of security. You can sell the investment and raise funds when needed. Moreover, any passive income from real estate gives you added financial security in case of emergencies.
Ideas for Real Estate Investments for Passive Income
Now that you know the benefits, here are the top seven ideas to generate a passive income through real estate –
Rental Income
This is, by far, the easiest and the most common form of passive income that you can generate from real estate. If you own a property that you rent out, the rental income you get from the property falls in this category. You can rent out residential and commercial space and get a regular rental income.
Renting out your property has some pros and cons, though:
| Pros | Cons |
| --- | --- |
| A regular stream of income | You lose out on rent if the property remains vacant |
| Property Appreciation | Risk of property damage when used by tenants |
| Your asset remains in your ownership | Tenant management can be challenging |
| You can still use the property as a mortgage to raise funds | |
Rental Income pros & cons
REITs
REITs stand for Real Estate Investment Trusts. These are companies that are created solely to pool investment from multiple investors. The pooled investment is then invested into income-generating real estate. REITs work like mutual funds. You do not own the real estate physically. You simply invest in the trust, which, in turn, invests in real estate on your behalf.
They buy and sell the property and generate an income from this trading. REITs even lease property on behalf of the investors. They then distribute the rental income or the gains made by trading in property among investors in the form of dividends.
REITs also have their pros and cons as highlighted below-
| Pros | Cons |
| --- | --- |
| You get a regular stream of income from your investment. | The dividends that you earn are taxable in your hands. |
| You can buy and sell REITs anytime as they are traded on the secondary market. This gives you liquidity that is otherwise limited when you own real estate | They are exposed to market-linked risks |
| Acts as a hedge against inflation | Leveraging opportunities are not available. |
| Portfolio volatility is reduced | The growth prospects are low |
| You can own a part of a diversified portfolio of real estate | You don't own a real estate asset |
REITs pros & cons
Fractional Assets
Fractional assets mean investing in a fraction of a real estate property. High-end properties like industrial plants, warehouses, residential complexes, etc., allow multiple investors to invest in them. Each investor then owns a fraction of the property, and the income generated from the property is divided among the investors in proportion to their investment share.
Fractional asset investing is the mode of investing in expensive real estate without requiring a large fund. For instance, you might be able to invest in fractional assets with as little as Rs. 5 lakhs. It is relevant for small investors who would like to invest in real estate with their limited savings.
The advantages and disadvantages of investing in fractional assets are as follows –
| Pros | Cons |
| --- | --- |
| You can invest in real estate without requiring too much capital. | Limited availability |
| You can earn attractive returns | You don't get to own the property |
| You can get access to high-end properties that have the potential to generate high returns | Leveraging opportunity is limited |
Fractional Assets pros & cons
Real Estate Crowdfunding
Like owning fractional assets, real estate crowdfunding is also a mode of investing in a portion of a real estate asset. Under this, multiple investors pool together their money towards a single real estate investment.
Real estate crowdfunding is usually operated through online platforms wherein a real estate deal is listed. You can then apply for the deal and invest an amount you can spare, all with a few clicks. The platform is responsible for managing the investment.
Real estate crowdfunding has the following merits and demerits for investors –
| Pros | Cons |
| --- | --- |
| You can invest small and still own real estate. | Limited leveraging opportunity |
| The income opportunity is good | Limited availability and choices |
| It is convenient to invest online | You share the real estate ownership with other investors. |
| You can cash in on a good real estate investment that might otherwise be out of reach. | Limited liquidity |
Real Estate Crowdfunding pros & cons
Real Estate Mutual Funds
Real Estate Mutual Funds are those that invest in properties or in REITs. These funds pool money from different investors and allocate the corpus to different types of real estate investments. The rental income earned on the investment enhances the fund portfolio and gives you returns. Moreover, the buying and selling of real estate properties or REITs also generate capital gains that are distributed among the investors.
Real estate mutual funds have the following pros and cons –
| Pros | Cons |
| --- | --- |
| Professional fund management by experienced fund managers | The returns that you earn are taxable. |
| Get a readymade portfolio of the best real estate investments | Limited leverage opportunity |
| Potential of attractive returns | No physical ownership of any property |
| Small investment is required | |
| Highly liquid as you can redeem your mutual fund investment whenever you want | |
Real Estate Mutual Funds pros & cons
House Flipping
House flipping is like trading in real estate. Under this method, you buy and sell properties and make a gain. For instance, you might buy a property, renovate or refurbish it and sell it off at a higher rate, thus making a profit on the whole transaction.
House flipping is different from renting a property because you do not buy real estate to hold it. You buy the passive income property to sell it off at a better rate within a short period. Therefore, flipping requires considerable knowledge and understanding of the real estate market.
| Pros | Cons |
| --- | --- |
| You can earn attractive returns within a short time. | Requires tremendous knowledge and understanding of the market |
| Does not tie-up your investment for a long time | There's a risk of not finding a suitable buyer. |
| | Does not work in a falling market |
House Flipping pros & cons
Commercial Leasing
When you buy a commercial property and lease it to businesses, it is called commercial leasing. Commercial leasing offers high rental income for a guaranteed and fixed period of time, thus proving lucrative. The pros and cons of passive commercial real estate investing are as follows –
| Pros | Cons |
| --- | --- |
| High potential for rental income | Requires high capital |
| The income is fixed over the lease tenure | Incurs high cost of maintenance and upkeep |
| Limited risk of vacancy since the property is occupied till the lease | Capital is tied-up throughout the lease. |
Commercial Leasing pros & cons
Conclusion
Earning passive income from real estate is a good way of supplementing your income without actually working for it. So, pick from the aforementioned passive real estate investing ideas and put your investments to good use.
FAQs
What Is Direct vs. Indirect Real Estate Investing?
Direct investing is when you buy and own a real estate property. Indirect investing, on the other hand, means investing in a company or a fund that invests in real estate assets, like REITs or real estate mutual funds.
Is Real Estate a good passive income source?
Yes, real estate can be a good passive income source because it creates a steady source of income, acts as a hedge against inflation and can give you regular income and capital appreciation.
How do you generate passive income from Real Estate?
You can generate passive income through real estate by buying a property and letting it out on rent, through REITs, real estate mutual funds, fractional assets, real estate crowdfunding, house flipping and commercial leasing.
Are fractional assets the best passive income source?
The suitability of fractional assets depends on your needs and strategy. If you have limited capital and want to invest in a lucrative real estate investment, fractional assets can prove to be a good choice. On the other hand, if you have the capital to buy real estate on your own or if you want to invest in another passive income property, fractional assets might not suit your requirement.
What is passive real estate investing?
Passive real estate investing is when you invest in real estate with a view to generating a passive source of income. There are different ways such as renting out, flipping houses, investing in REITS, etc. by which you can opt for passive real estate investing and generate a steady source of income.