Guide for Jaipur Commercial Real Estate Investment
12 min read • Published 21 October 2022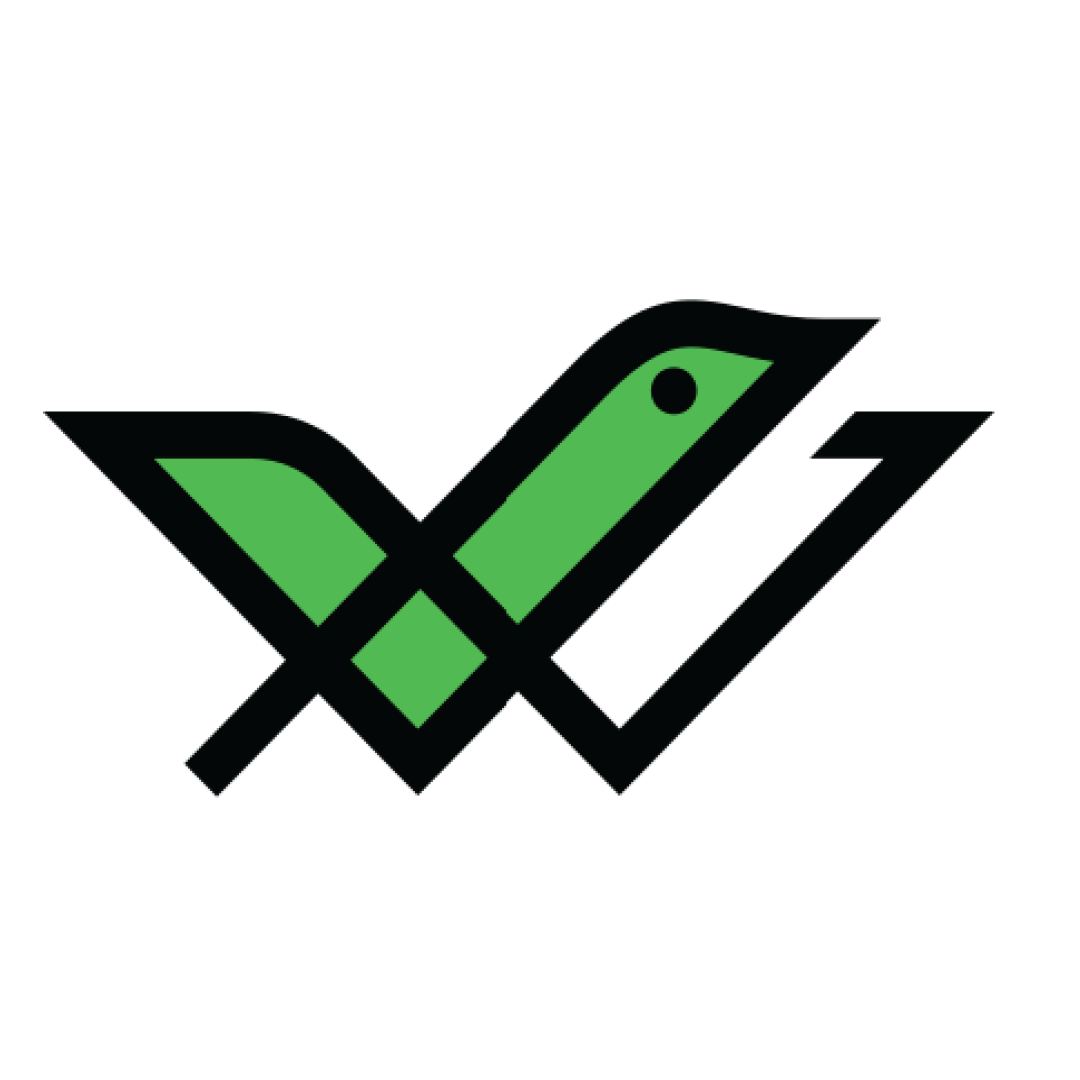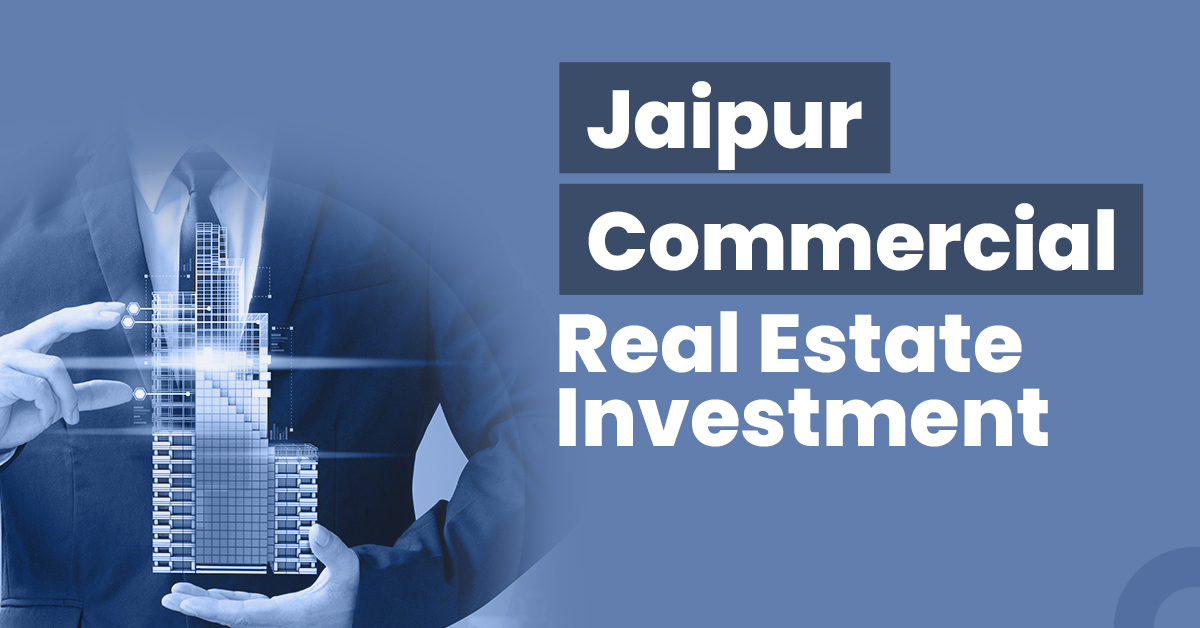 Jaipur is presently on the list of rapidly growing tier-II cities in India. The real estate industry in Jaipur has seen some remarkable growth in recent years, and this is due to the overall development of the city.
Jaipur was among the first 20 cities to get approval under the National Smart Cities MissionIt has also developed into a remarkable tourist spot. Its architectural wonders bring thousands of tourists from all over the world every year. Additionally, perpetually developing communication and transformational infrastructure has turned Pink City into one of the hotspots for commercial real estate projects.
This blog discusses the various aspects you need to consider before making Jaipur your next commercial project destination.
What Are the Top Reasons to Invest in Jaipur Commercial Real Estate?
Here are some reasons why you should consider investing in commercial real estate in Jaipur:
With smart features like waste management, sensor stopping, CCTV cameras, and remote broadband make Jaipur your first choice for Investment. Added to that, the Network Operation Center (NOC) initiated by JDA made Jaipur the primary city in South Asia a place where organisations can operate efficiently in a remote setting and montor infrastructural expenses
Transportation & Connectivity
Jaipur is well connected with significant urban communities in India through rail routes, streets, and aviation routes. The city is linked with three primary public parkways as well: NH8, NH11, and NH12. In addition, the Delhi-Jaipur Expressway, Ring Street, and Gurugram-Jaipur Super Expressway, which are still in their development phase, will further reduce travel time to Delhi and NCR in the near future.
The Jaipur metro, with 11 stations and an 11.8 km long railway track, will help to connect different areas and make the city more easily accessible.Being in proximity to the National Highway, the Golden Quadrilateral will make Jaipur easily accessible from anywhere in India.
Special Economic Zones (SEZ)
The municipal authorities have developed the SEZ regions to boost businesses further. The import-trade houses, coordination, and RIICO production line regions provide many employment opportunities. Investing in commercial properties in the SEZs might benefit commercial real estate investors with high ROI.
Jaipur is a scholastic centre for applicants of numerous competitive exams such as CA, CS, IAS, medical, and engineering. Many reputed organisations are situated on Gopalpura, Lalkothi and Tonk Road.
Several famous educational organisations, schools, and colleges in the city bring in students from all over India. Investing in commercial properties for educational or institutional purposes might bring you a beneficial return on investment.
Commercial Real Estate Investment Opportunities in Jaipur
Be it the massive tourism potential or flawless connectivity to New Delhi, Jaipur has seen some tremendous growth in real estate development in recent years. Some areas are developing faster than others.
Some of the locations where investing in commercial real estate can earn you great profit are:
Sikar road connects Jaipur with the developing educational hub of Sikar. This road has risen to fame among real estate investors for a couple of reasons.
The primary reason behind the popularity of this corridor is the establishment of a large industrial area known as the Vishwakarma Industrial (VKI) Area. With over 250+ manufacturing industries, VKI serves as an attractive employment hub for job seekers. Furthermore, it is also conveniently connected to the Jhotwara Industrial Area. This huge presence of industrial formations on Sikar Road makes way for a guaranteed return from investments in commercial real estate projects such as shops, offices and storage facilities.
Additionally, its convergence with National Highway 48 (also known as Jaipur Delhi Expressway) confirms easy connectivity with the country's capital.
The rise of Jagatpura from a bordering town to an attractive real estate hub has been remarkable. It covers a large area, including Sitapura Industrial Area, Malviya Nagar, Model Town and Pratap Nagar, among others.
The major factor behind the growth of real estate in the Jagatpura area is its connectivity with commercial establishments on Tonk Road, the upcoming Ring Road, Vatika Road and close proximity with Jaipur International Airport, which is only 7 km from the town.
Additionally, the commercial establishments, restaurants and malls in Malviya Nagar have also added to the growth factors.
Apart from flawless connectivity with mainland Jaipur, Ajmer Road is directly connected to the Jaipur Delhi Highway (National Highway 48) via a 200 ft bypass. In addition, the development of Ring Road will connect Ajmer Road with Jaipur-Kota Road in near future.
A number of flyovers on Ajmer Road have made domestic and interstate traffic more efficient. Added to that, access to open areas, the presence of residential real estate projects, and outstanding physical infrastructure is bringing in new construction projects along Ajmer Road.
Ajmer road has grown into a popular destination for commercial developments. The existence of the Mahindra Special Economic Zone (SEZ) has directly boosted the real estate prospects of the entire region.
Jaipur Agra Road is a near future plotted development corridor of Jaipur. With residential development along Agra Road rising at a rapid pace, investors are paying their undivided attention towards plotted developments on this corridor.
With flawless connectivity with satellite towns of Bandikui, Dausa, Bassi, and Sikandra, Agra Road is the support for the residents commuting to Jaipur for their employment purposes. Moreover, with the development of higher educational institutions and commercial development along the road, prices of commercial plots are also seeing an upward curve.
Also Read: Guide for Pune Commercial Real Estate Investment
Things To Consider Before Buying a Commercial Property in Jaipur
Here are some factors which you need to keep in mind before buying a commercial property in Jaipur:
One of the primary things an investor should look for in a commercial property before investing in its infrastructure. A property with modern-day or smart features and sustainable amenities is guaranteed to yield higher returns in future than the ones without any.
Transport and Communication
Do proper research on how well the city is connected with other major parts of the country. Look for highways, airports, railway stations, and medical and educational facilities in proximity. Properties within these establishments will get a higher ROI than the ones located in the interiors or borders of the city.
Before you make an investment in any property, it is essential that you verify if the property has been involved with any legal obligations or past dues. You can do so by getting an encumbrance certificate of the property from the sub-registrar's office where it was registered. This certificate will furnish any details related to legal obligations or complications.
If you are going to invest in an under-construction property, it is wise to conduct a little research on the constructor. You can do so by visiting the RERA portal of the respective state (here Rajasthan). You can check the authenticity, past projects and statuses of the same. Also, if there is any legal complication related to the builder, that will be available on the portal.
The Real Estate Regulatory Authority (RERA) is a statutory body established under the Real Estate Regulatory Authority Act 2016. All builders/ constructors and brokers of a particular state have to register on the RERA portal of their respective states. This entails that all commercial properties in Jaipur and their details must be available and registered on the RERA portal of Rajasthan.
You can check the legitimacy of the builder and their property by visiting the RERA website. It prevents your investment from getting involved in fraudulent activities and provides security. It is also wise to observe the RERA guidelines while making a property investment.
Stamp Duty & Registration Charges in Rajasthan
Stamp duty in Rajasthan is regulated by the Rajasthan Stamps Act of 1908. It is vital that you have knowledge of these charges as they will be an out-of-pocket investment for you.
Here are the stamp duty rates for commercial property in Rajasthan in 2022:
| | |
| --- | --- |
| Ownership | Stamp Duty Rates |
| Male | 6% + 20% (of 6%) labour cess |
| Female | 5% + 20% (of 5%) labour cess |
Registering your property is one of the most important legal procedures, as it officiates the transfer of ownership. Here are the property registration charges in Rajasthan:
| | |
| --- | --- |
| Ownership | Registration Charges |
| Male | 1% of the property value |
| Female | 1% of the property value |
Jaipur Commercial Real Estate Sector: What's the Forecast?
Connectivity and locational advantages are the prime reasons behind Jaipur's real estate development. It has been seeing incredible growth in terms of real estate development, focusing on smart features and sustainable infrastructure. Also, Jaipur is planned to become a Mega City by the year 2025. Hence, investment in real estate is guaranteed to give a higher return in the upcoming years.
Additionally, with the expansion of its Special Economic Zones, Jaipur has become a hotspot for business development by multinational companies. The low establishment cost and stable political scenario have caught the attention of many commercial real estate investors.
It is also a considerably well-developing IT/ ITES destination with giant MNCs such as Infosys Progeon and Genpact already on the scene.
Also Read: Guide for Navi Mumbai Commercial Real Estate Investment
Commercial Real Estate vs Other Asset Classes
In this section, we will discuss the profitability of investing in real estate when compared to other asset classes:
Commercial Real Estate vs Stocks & Mutual Funds
The primary difference between investments in real estate and stocks & mutual funds is volatility. Returns from the stock market and mutual funds highly depend on market sentiments. In comparison, returns from real estate investments are quite stable and non-turbulent. One can easily calculate the price appreciation of a property after assessing a few factors, unlike the stock market.
Commercial Real Estate vs Gold
Gold investments are considered to be highly liquid and are a less unstable investment option than commercial properties. However, in cities like Jaipur, a well-thought real estate investment might give you higher returns.
Commercial Real Estate vs Residential Real estate
Between residential and commercial properties, commercial properties tend to have the upper hand. This is mainly due to two reasons- commercial properties are always in high demand as compared to residential ones, and rental income from commercial properties is higher than residential ones.
Commercial Real Estate vs Bonds
The similarity between bonds and commercial real estate as an investment option is that they both are less risky when compared to equity investments. However, with commercial properties, you are exposed to higher credit risk as it requires the tenants on lease to make timely payments.
Also, certain factors should be taken into account, such as the high transaction cost and the waiting time to find suitable buyers for commercial properties.
Here is a tabular representation of the comparison between the different asset classes based on different parameters:
| | | | | | |
| --- | --- | --- | --- | --- | --- |
| Parameters | Commercial Real Estate | Stocks & Mutual Funds | Gold | Residential Real Estate | Bonds |
| Returns | High | High | Moderate | Low | Low |
| Liquidity | Low | High | Moderate | Low | Moderate |
| Risk | Low | High | Low | Low | Moderate |
| Volatility | Low | High | Moderate | Low | Low |
| Ticket Size | High | Varies | High | Moderate | Varies |
If you are planning to invest in bonds which can be a source of stable returns, get in touch with us at Wint Wealth. We help you invest in some of the top-rated bonds available in the market at no additional costs and hidden charges.
Steps to Invest in Commercial Real Estate in Jaipur
Here is the step-wise guide that you can follow to invest in commercial real estate in Jaipur:
Step 1: Decide your budget for real estate investment.
Step 2: Do thorough market research about potential areas which are thriving in terms of development or will see a price hike for commercial properties in the future.
Step 3: Shortlist a few of those sites or areas matching your budget.
Step 4: Go on a field visit to these sites to analyse the ground situation acutely. You can also take the assistance of real estate consultants or agents about the viability and prospects of that particular site.
Step 5: Decide on a commercial space that meets your criteria and investment goals.
Step 6: After you have confirmed the commercial property for purchase, you must prepare the supporting official documents like title deed, property assessment extract, foundation certificate, etc., for purchase.
Step 7: Pay the applicable stamp duty and registration charges to transfer ownership of the property to your name.
Step 8: Pay service fees to real estate brokers or consultants if you have taken their assistance with the property.
Step 9: Finally, it will be wise if you consider adding an insurance plan to your newly purchased property. This will provide financial protection to you and your family in case of damage to the property.
Final Word
Speedy infrastructural development and increasing preference for owning a property in Tier-II cities are driving real estate investors towards cities like Jaipur. The capital city of Rajasthan is estimated to be one of the ten mega cities of future India on the basis of the corporate and institutional focus that has been prime in the city.
Frequently Asked Questions
Is Jaipur a profitable real estate investment option?
With proper urban planning, all-encompassing infrastructure and modern-day amenities, Jaipur can be a really good investment option for real estate investors.
What is the C Scheme in Jaipur?
The C Scheme in Jaipur is a well-known sub-locality in Ashok Nagar. It is mostly famous for the white marble Birla Temple, historical monuments, luxury hotels and high-end apartments. It is well connected through NH8 to the main city and is also in close proximity to employment hubs.
Which is the most profitable type of commercial real estate investment?
Properties with a large number of tenants are the most profitable type of commercial real estate investment. Some examples include office spaces, storage facilities, etc.
Is commercial real estate a good investment option?
Commercial real estate can be a good investment option for investors looking for a passive income source. Commercial properties capable of bringing in high returns include apartment complexes, student housing, office buildings, etc.