Difference between Visa Classic, Platinum, Signature and Infinite Cards
6 min read • Updated 7 November 2023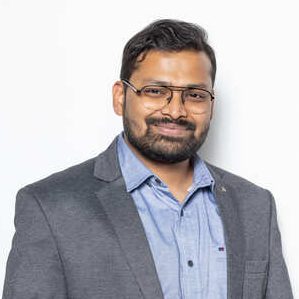 Every credit card backed by Visa is assigned a specific tier, such as Classic, Signature, Platinum or Infinite, and each tier provides a range of extra benefits and coverage levels. For instance, the Visa Infinite card offers the greatest level of perks, including travel insurance and access to Priority Pass lounges.
Almost all credit cards have a few basic amenities and come with no annual fees. So it is important to see the purpose of your expenses to choose the type of credit card wisely.
What Are the Different Types of Visa Credit Cards?
The different types of Visa credit cards that are available are mentioned below.
Visa Classic Credit Card
Visa Gold Credit Card
Visa Platinum Credit Card
Visa Signature Credit Card
Visa Infinite Credit Card
What Are the Features of Different Visa Cards?
The features of the cards are mentioned below:
Visa Classic Credit Card
If your credit card falls under this category, you can enjoy the features like:
You can get smooth customer care assistance at any time from anywhere in this world thanks to Visa help support.
You will get an emergency card replacement if you have lost your Visa Classic credit card or if it has been stolen.
You are also eligible for a cash advance if you have this card. You can withdraw cash from over 1.9 million ATMs in more than 200 countries where Visa cards are accepted worldwide. However, it is not advisable to use credit cards for cash withdrawals as such transactions attract a hefty interest rate (48-60% p.a.) right from the date of transaction and an additional cash withdrawal fee is also levied.
You can also get a lot of other rewards while using this card for dining, shopping, and travelling expenses.
Visa Platinum Credit Card
If you have a Platinum Visa Credit Card, as the name suggests, you are using a premium credit card. You can enjoy features like:
You can get 24/7 customer care support from Visa customer care where you can report your lost card to block it, apply for replacement and can also get cash in case of such an emergency.
These cards are globally accepted so no need to worry about where you are shopping.
There is a vast global ATM network accepting Visa Platinum Credit cards.
You can also earn exciting rewards, discounts and other privileges if you transact using this card.
You can also get 24/7 service provided by Visa Platinum Concierge. From planning trips and making travel arrangements to purchasing concert and vacation tickets as well as gifting your loved ones, all these things are made easier using this facility.
Visa Signature Credit Card
This is a premium Visa credit card. This credit card has features like:
These cards are globally accepted.
You get excellent all-day customer support from Visa.
You also get a wider array of ATMs to withdraw your cash from anywhere in this world.
You get access to several multilingual Visa call centres all day, every day while travelling. You also get added travel benefits like pre-trip assistance, emergency transport assistance, emergency ticket replacement, luggage insurance, free airport lounge access, emergency translator service, rental car privilege and complimentary food at luxury hotels.
You can also get medical and legal assistance through this card.
You can also enjoy the Visa Signature Concierge facility which makes each transaction easy and profitable with better offers and perks.
Visa Infinite Credit Card
This is the ultimate Visa credit card and the only one which charges an annual fee. The features enjoyed by the members holding this card are listed below.
These cards are globally accepted and a wide range of ATMs offer cash withdrawal services.
It offers almost all the facilities provided by the signature card only with better discounts and lesser waiting periods.
You enjoy facilities like return protection, purchase security, travel accident and trip cancellation insurance and many other deals not available for other Visa credit card holders.
It also offers an infinite concierge service with maximum benefits.
Differences between Visa Classic, Platinum, Signature & Infinite Credit Cards
The differences between all these categories of credit cards are mentioned below:
| | | | |
| --- | --- | --- | --- |
| Card Category | Tier Level | Perks | Annual Fees |
| Classic | Basic | Comes with basic emergency facilities like cash withdrawal and 24/7 customer care services. | Most cards have no annual fees. |
| Platinum | Intermediate | Offers basic amenities with better discounts than the classic card and it also offers travel benefits and concierge services. | Most cards have no annual fees. |
| Signature | Above Intermediate | Offers additional perks with the basic facilities including extended travel assistance protection, medical assistance, legal assistance and concierge services. | Most cards have no annual fees. |
| Infinite | Ultimate | It offers all the features of a Signature credit card with better-customised benefits for infinite card holders. It also offers reimbursement for Global Entry fees at airports. | All infinite cards have an annual maintenance fee but it varies from borrower to borrower. |
Final Word
Although many of the features listed above are available with Visa cards, each card issuer may have different conditions and benefits. As a result, even if your card is in a particular tier, let's say Signature, you might not get every Visa Signature benefit.
To know the list of benefits and the precise terms and conditions, check with your issuer. To receive the benefits after confirming coverage, you must make a payment using an authorised Visa credit card. You must always use verified Visa gateways for payments and never share the pin of your credit card.
Frequently Asked Questions
Can I use a Visa credit card to withdraw cash from any ATM?
Yes, with a Visa credit card, you can withdraw money from any ATM that has the Visa logo on it. However, an extra cash withdrawal fee of 3.5% is charged on the transaction. Also, cash withdrawals attract an interest rate right from the date of transaction.
Can an Indian Visa debit card be used internationally?
Most Visa cards are globally accepted. So, you can use a Visa debit card to transact from any part of the world.
How much does Visa get from each credit card transaction?
The average processing fee of a credit card generally varies between 1.3-3.5%. Visa credit card charges 1.29-2.5% of the transacted amount per transaction. 
Can I convert my Visa gift card to cash?
Yes, you can convert Visa gift cards into cash. For that, you need to visit a nearby ATM where a Visa gift card is accepted.
What is the foreign transaction fee for Visa cards?
Visa typically charges a 1% foreign transaction fee, which may be higher depending on the issuing bank's policies.
Does Visa charge a fee for currency conversion?
Yes, Visa charges a currency conversion fee, usually 0.2% to 1% of the transaction amount.
Do Visa cards offer rewards or cash back?
Many Visa cards offer rewards or cash back, varying by issuer and card program.
How does Visa protect my card from fraudulent activity?
Visa protects cards with multiple layers of security, such as real-time fraud monitoring, chip technology, and zero liability policies.
What is the process for getting a replacement for a damaged Visa card?
To replace a damaged Visa card, contact the issuing bank to request a new one, typically via phone, online banking, or a mobile app.