What Is the Minimum CIBIL Score Required to Get a Credit Card?
7 min read • Published 26 November 2022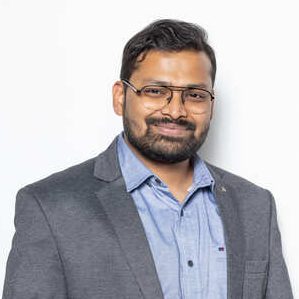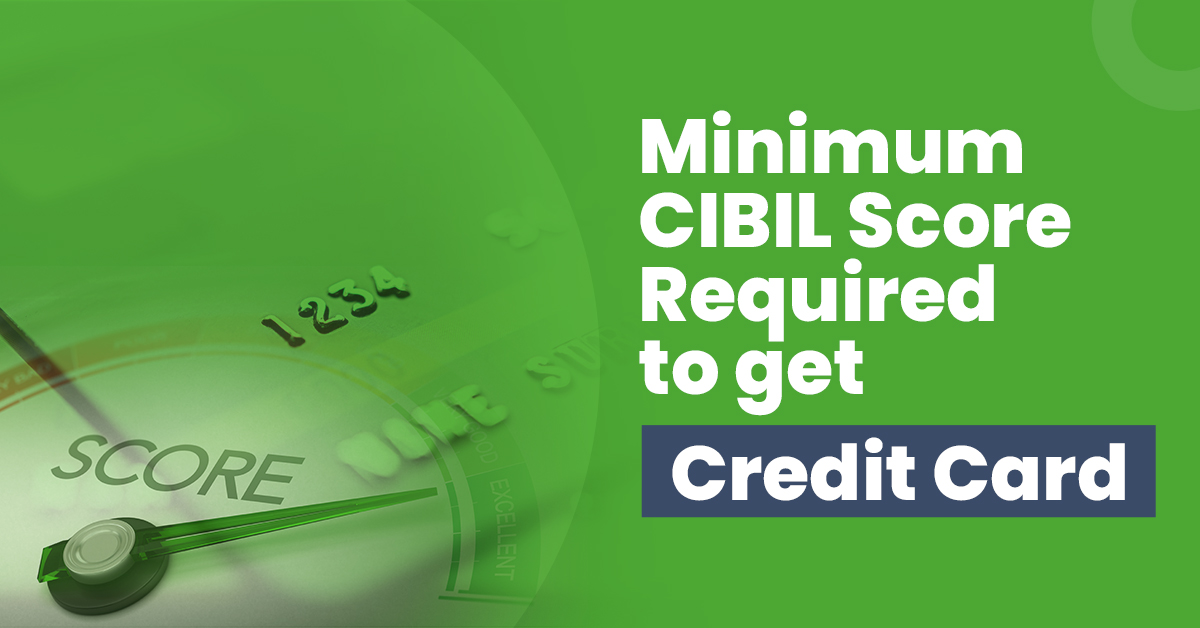 Credit cards are the most effective way to build a credit history. It has become a necessary instrument to assess creditworthiness for a loan, insurance and mortgage. Individuals with a higher CIBIL score are considered creditworthy and get prompt approval for credit cards and loans. A CIBIL score for a credit card in the range of 750-780 is considered healthy by lenders, and you can get competitive interest rates and flexible terms.
Read along to learn about the ideal CIBIL score for a credit card and apply accordingly.
How Much CIBIL Score Is Required for Credit Cards?
The ideal CIBIL score for credit cards is around 750. Often reputed financial lenders do not approve credit cards to applicants with scores less than 750. This is because lenders consider such applicants as risky borrowers showing possibilities of delayed or missed payments.
However, some financial institutions approve credit cards for those who do not possess a score of more than 750. But the fact remains unchanged that applicants with a score of 750 or above are eligible to avail exclusive benefits than those with a poor CIBIL score.
Another drawback of applying for a credit card with a poor score is that it reduces the score every time applications are rejected. It means if someone has a low CIBIL score and applies for credit cards, they can face multiple rejections, significantly impacting their CIBIL score.
Why Do Lenders Check CIBIL Scores Before Approving Credit Cards?
Credit cards are primarily unsecured loans, which means that the financial institution has to take a risk when approving credit card applications. Hence, it is necessary for them to verify an applicant's creditworthiness to ensure bill payments are on time. Besides, there is nothing better than a CIBIL score to assess a person's debt repayment capability, along with the availability of credit limit utilisation. When an applicant applies for a credit card, they need to submit all essential documents. The concerned financier conducts a hard inquiry into their credit profile.
By reviewing an applicant's CIBIL report, the lender can assess their repayment history, including credit utilisation ratio, missed or delayed payments, number of active accounts, etc. If all these aspects fail to match the criteria for the credit card approval process, the application is rejected. Therefore, it is imperative to maintain a healthy CIBIL score for a credit card, ensuring hassle-free approvals.
Also Read: How Does Making Minimum Payments Affect Credit Scores?
Can Individuals Without CIBIL Scores Avail Credit Cards?
Individuals with low or no CIBIL scores can also apply for credit cards. There are various financial companies offering a wide range of credit cards to those with no credit history or CIBIL score. For instance, if the applicant does not possess a CIBIL score but works in a recognised organisation, their application can be approved. However, the fact remains unchanged that individuals with a good credit record and CIBIL score are eligible for the best credit limits and benefits.
Also Read: Credit Inquiry: Definition, Understanding & Importance
Factors Impacting CIBIL Score for Credit Cards
Since the CIBIL score is essential for credit card applications, it is important that you understand the underlying factors. Here are some significant factors that impact CIBIL scores:
Poor credit repayment record
An applicant's payment history significantly impacts their CIBIL score. Therefore, it is essential to pay credit card bills and loan EMIs on time. As per CIBIL analysis, 30-day negligence can drop CIBIL score by around 100 points. If you own multiple credit cards and services various loans, it is wise to set up reminders or alerts to avoid missing or delayed payments. Any missed or overdue payments will negatively impact the score.
High credit utilisation ratio
A crucial factor behind a low CIBIL score is a high credit utilisation ratio. It is defined as the ratio of the cardholder's percentage of credit utilisation to the overall credit limit against the account. If a person exceeds the credit utilisation ratio, their profile gets negatively reviewed by the credit bureaus. In addition, it significantly increases the probability of defaulting bill payments or loan repayments. Therefore, it is always wise to maintain a healthy percentage of credit utilisation ratio to keep the CIBIL score on the higher side.
Multiple loan applications
When customers apply for a credit card, the lender conducts a thorough inquiry of their CIBIL report. Multiple loan applications mean multiple hard inquiries at the same time. Such inquiries are recorded and negatively affect CIBIL score. So, if a person's loan application has been recently rejected, it is suggested not to apply for any other credit application anytime soon. It is better to improve the score and apply accordingly to ensure hassle-free approval of credit cards.
A borrower's CIBIL report comprises a detailed record of their existing and past accounts. If there is a minor error, it can significantly impact the CIBIL score. So, if a person identifies any error in the CIBIL report, they must get it rectified immediately. Such errors can only be corrected by the respective lender. CIBIL does not change the report until the lender informs of the errors. Also, checking CIBIL reports periodically will allow individuals to identify errors.
Also Read: CIBIL Score for Home Loan: All You Need to Know
Tips to Increase CIBIL Score for a Credit Card
Following are some of the effective ways to improve CIBIL score for a credit card:
One of the most effective ways to improve CIBIL score for a credit card immediately is paying the EMIs or credit card bills on time. For instance, if a person is willing to make a high-end purchase like a car, home, etc., they must ensure not keeping due credit card bills or loan EMIs. This is one of the most crucial things considered by CIBIL while assessing credit ratings.
Checking credit utilisation ratio
It is wise not to use credit cards for everything. Customers must keep a check on the credit utilisation ratio and limit it to 30% or lower. This positively impacts the CIBIL score. Moreover, keeping monthly due balances on the lower side will improve the CIBIL score.
Avoid taking multiple debts
Individuals must limit the number of credit applications within a short span of time. Besides, it is wise to successfully repay one loan and then apply for another to avoid reducing CIBIL scores.
Apart from considering these ways, individuals must always maintain their older credits as long as they are able to pay bills on time. This will allow them to build a robust and lengthy credit history, thereby helping maintain a healthy CIBIL score in the long run.
Also Read: CIBIL Score for Business Loans – Importance & How to Check Your CIBIL Score
Final Word
Hence, a 750+ CIBIL score for a credit card should be good enough. Customers with poor CIBIL scores must try to improve the same to avoid the rejection of future loan applications. Hence, customers must carefully go through the chosen credit card eligibility criteria and then make an informed decision.
Frequently Asked Questions
What is considered an excellent CIBIL score for a credit card?
The highest CIBIL score is 900. So, any score close to this is considered good. However, the best CIBIL score for a credit card is above 800.
How do I improve my CIBIL score in 10 days?
The fastest way to build CIBIL scores is by making timely EMI payments towards loans and credit card dues. However, this can even take up to 6 months. Therefore, the only way you can improve your CIBIL score within a span of 10 days is to identify an error in the CIBIL report (if any) and get it rectified immediately.
Can CIBIL scores be bought?
No, CIBIL scores are evaluated based on the information provided by lenders to credit agencies. You can only build this score by improving your financial standing and health.
Can CIBIL change my credit records?
No, CIBIL score can't change credit records. CIBIL report is a combination of records that are provided by different financial institutions.
What are the reasons for low CIBIL scores?
There are multiple reasons for a low CIBIL score. Some of the common errors made by borrowers are:
> Simultaneous application of too many loans
> Delayed or missed payments
> The higher credit utilisation ratio
> A poor mix of credit types