What Is a Good CIBIL Score For Loans and Factors that Affect it?
7 min read • Published 19 November 2022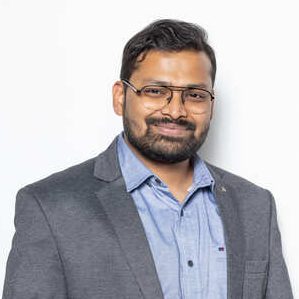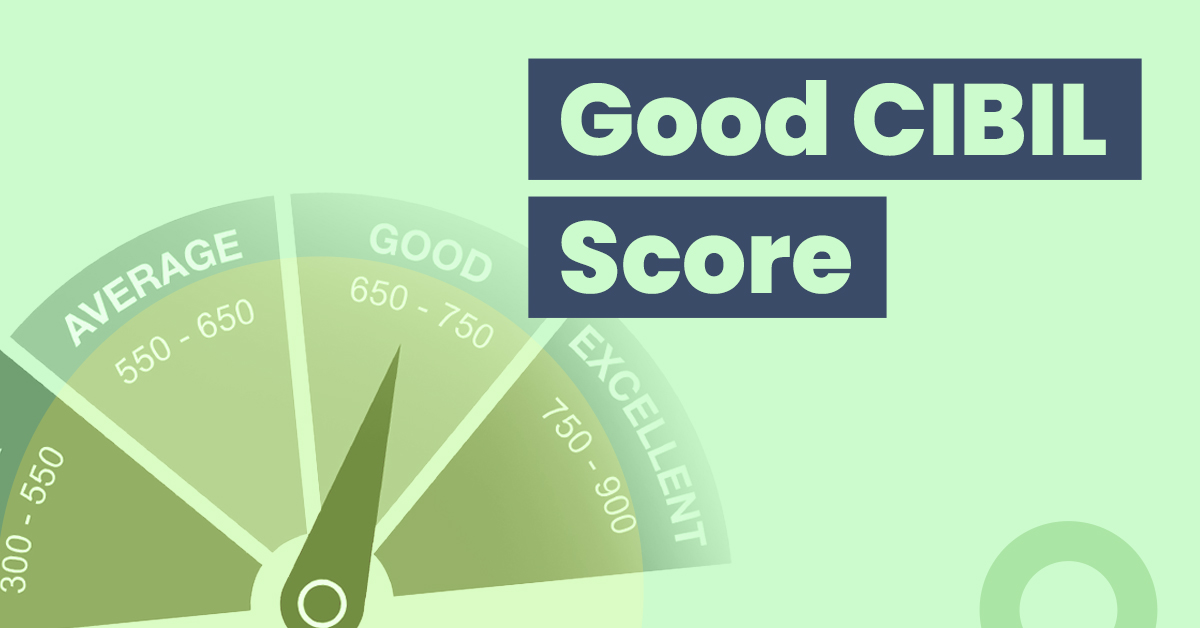 Your CIBIL score is one of the major factors that define your credibility and trustworthiness as a financial borrower or customer. It is one of the first things that lenders check when you apply for a loan. TransUnion CIBIL is an RBI-authorised credit inquiry agency that evaluates your credit history to issue a credit report. Your credit score is calculated using the data retrieved from your financial accounts.
Please keep reading to learn more about good CIBIL scores for loans and the factors that affect them.
What is a CIBIL Score?
A CIBIL score is a three-digit number that represents your credit history summary in numeric form. CIBIL calculates this score after assessing your credit behaviour from the Credit Information Report (CIR). Then, the score ranging between 300 and 900 is reflected in the "Accounts" and "Enquiries" sections of your CIBIL report.
What is a Good CIBIL Score for Loans?
If you apply for a loan, a CIBIL score between 700 and 900 is considered favourable. If you have a CIBIL score of 750 or above, it will be easier to get loan approvals quickly. You also receive a higher credit amount, lower interest rates, an extended repayment time, a quicker documentation process, and other benefits. Moreover, with a good CIBIL score, you can also get pre-approved loan offers from many lenders.
Also Read: Credit Score Vs Credit Report: What's the Difference?
What is the New Scoring Algorithm for CIBIL?
The Credit Information Company has implemented an updated system to check and calculate CIBIL scores, which may affect your credit history.
Here are the differences between the old and new CIBIL score criteria:
The old CIBIL score was based on the credit history of the last 24 months. However, they will now consider the credit history of the last 36 months.
Previously, you would be eligible for a numeric credit score if you had a credit history of at least 6 months. According to the new update, anyone with less than 6 months of credit history can also get a credit score.
The change in this scoring system will affect any lender since an additional 12 months will be taken into account. As a result, you must consider the other elements that influence your CIBIL score if you want to simply obtain a loan.
Also Read: 5 Tips for Students to Make a Good Credit Score
Importance of Maintaining a Good CIBIL Score
Your CIBIL score plays an important role in determining your financial position and behaviour. It can fetch you a wide range of benefits for future undertakings.
Here are a few reasons why you should maintain a good CIBIL score:
It improves your loan eligibility and helps your loan applications get sanctioned
You can get pre-approved from lenders on unsecured credits such as personal loans, credit cards, etc.
It helps you get quick approval for loans and credit cards.
You can secure a substantial amount of credit at lower interest rates.
You can get approval for an extended loan repayment tenure.
A high CIBIL score promotes the use of premium credit cards with better benefits and broader spending limits.
You can receive discounts on several costs, including processing fees and other ancillary costs related to credit applications.
Also Read: CIBIL Score Calculations: How is your CIBIL score calculated?
What are the Factors Affecting a Good CIBIL Score?
Several factors can affect your CIBIL score depending on your financial actions and management. Therefore, to avoid its unnecessary decline, you must be aware of these actions.
Here are 6 important factors that influence a good CIBIL score:
Late repayment history
Your credit repayment history gives an overview of how diligently you have repaid your previous loans and other credits within due time. Your CIBIL score depends on both consistency and the recent behaviour of your repayment. Therefore, even a single default or delay can reduce your score.
Lenders may withhold approval for your loan application if they see inconsistencies in EMI payments or dues. In addition, it indicates an ineligible candidate who is incapable of managing their finances.
Credit utilisation ratio
Usually, a credit limit is set by a lender based on your income and debt capacity. Therefore it takes account of your repayment capability after necessary expenses. Therefore, higher utilisation of credit will increase your burden of repayment.
A credit utilisation of more than 30% is considered unfavourable for a loan applicant. An increased utilisation ratio indicates that you are unable to manage your expenses and tend to exceed your spending limit. As a result, it makes you a riskier applicant for credit and drastically lowers your CIBIL score.
Also Read: Guide to the Employees Deposit Linked Insurance Scheme
Credit mix
Credit mix refers to having a variety of credit accounts. For example, loan accounts for different purposes, such as home loans and car loans, give the lenders a clear idea about your financial necessities and management. They also get a better understanding of your financial position and repayment capacity.
Therefore, to improve your CIBIL score, you should have a diverse portfolio of credit accounts, including credit cards, secured and unsecured loans, and different types of loans.
Multiple credit applications
When you apply for a new credit card or loan from any financial institution, they will initiate a hard inquiry, which analyses your credit history and financial behaviour to produce a credit report. However, with each hard inquiry, your CIBIL score gets reduced.
Therefore, multiple credit applications within a short span of time can severely affect your score. Instead of rushing to multiple lenders, you can build a sturdy credit score before submitting a loan application.
Outstanding debt
CIBIL will evaluate the amount of outstanding debt you have when you apply for a fresh loan. About 30% of your score depends on it.
Therefore, a large number of unpaid dues will bring down your CIBIL score, hindering your chances of receiving favourable loan terms and interest rates.
CIBIL report errors
Any error in a credit inquiry can reflect on your credit score. For instance, this may include wrong personal information, a wrong balance, or incorrect debt inputs. Therefore, it is important to review your credit report along with your credit history for discrepancies.
Also Read: CIBIL Score for Home Loan: All You Need to Know
Final Word
CIBIL score plays a crucial role in ensuring your loan approval and more. A CIBIL score of 750 or higher is considered favourable by most financial lenders to sanction your application. Apart from this, a good credit score is also responsible for added benefits such as pre-approved credits, quicker approvals, lower interest rates, etc. Your credit score predominantly depends on your financial activities. Therefore, it is important that you understand how these factors affect your credit score and apply for loans carefully.
Frequently Asked Questions
Can CIBIL delete or change my financial records?
No, CIBIL cannot change or delete your financial or credit records from the Credit Information Record. They collect your account records from financial institutions and evaluate them to publish a credit report and credit score.
Can my new CIBIL score be less than my old CIBIL score?
Yes, due to a change in the scoring algorithm as per the new CIBIL score update, you might see a reduction in your new CIBIL score from the old one. However, this does not necessarily mean poorer eligibility or creditworthiness since it uses the same information as earlier. 
What does No Hit mean?
The term "No Hit" means that the credit information you have submitted contains either false or insufficient/nil financial activities to generate a CIBIL report or score. For example, this may occur when you do not have enough activity in your credit history.
Do employers check CIBIL scores?
Your financial history is not the most important thing employers are interested in. However, a lot of them check your CIBIL score to get an understanding of your financial management and utilisation behaviour. Therefore, a positive CIBIL score definitely builds an impression of reliability and responsibility.