CIBIL Score for Business Loans – Importance & How to Check Your CIBIL Score
6 min read • Published 19 November 2022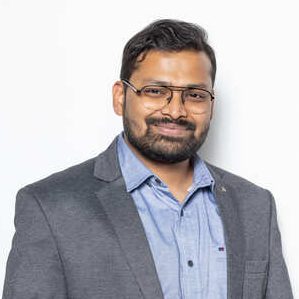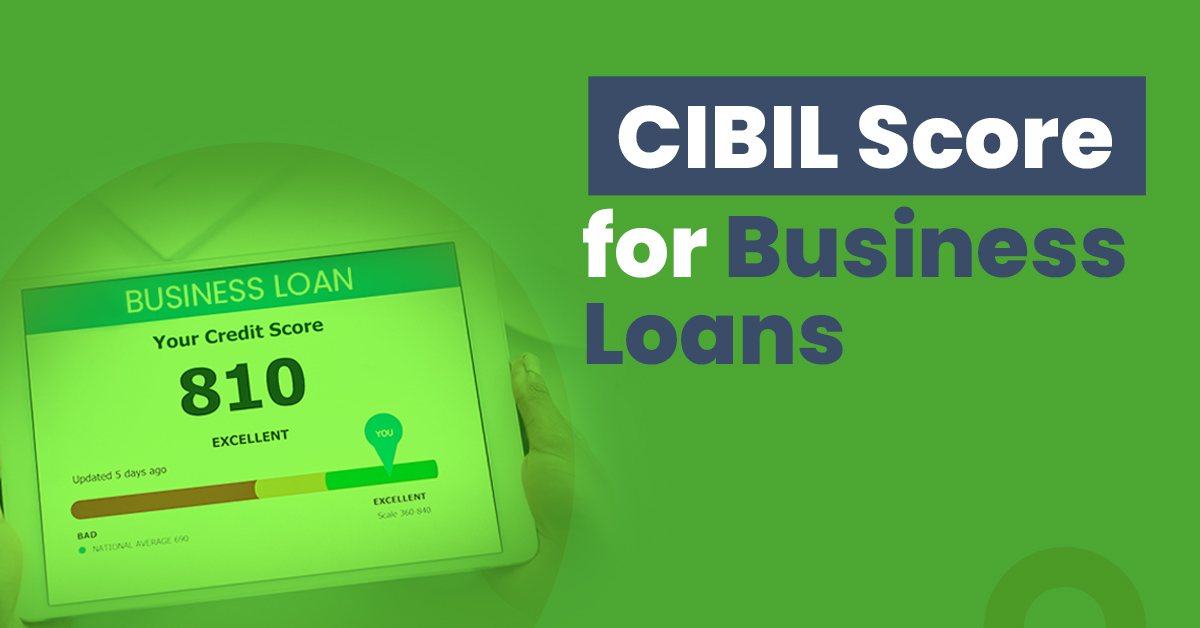 Funding your business in today's fast-paced world can be challenging, especially if you are just starting. Therefore, as a businessperson, it is crucial to understand the best financial remedies available.
When you apply for a business loan, the designated officials will first check the CIBIL score for business loans before issuing an approval. Based on your score, the Credit Information Bureau India Limited (CIBIL) awards you a score justifying your creditworthiness. Read on to learn the importance of maintaining a healthy company credit score.
What is the importance of a CIBIL score for a business loan?
The CIBIL score obtained by any enterprise or individual helps a lender assess the concerned borrower's ability to repay the sum promptly. The CIBIL score is evaluated on a scale of 300-900. Each bank or NBFC has set its own threshold limit, which a borrower must match to be considered creditworthy by the lender.
Generally, to avail of an unsecured business loan, your Company credit report (CCR) must display a consistent repayment success rate against the approved loans. Ideally, the credit score should be more than 750 if you do not want to pledge any equity in the company's assets. On the other hand, in the case of secured business loans, a score between 700 and 750 is considered ideal.
Apart from your credit score, the CCR plays an important role in the approval process when you apply for a business loan as an individual. 
Also Read: Mistakes That Can Negatively Impact Your CIBIL Score
What is a Company Credit Report?
A credit report reflects a company's financial health by stating the inputs declared by various lenders. In addition, this document records the company credit score, the most crucial parameter to be checked against a credit application.
Apart from the CIBIL score, the company credit report also includes the following information:
Company details: This section covers the background information of a corporate entity along with some additional data. This includes a list of subsidiaries, the establishment year, personal details of the owners, etc.
Repayment record: Lenders emphasise this section as they must verify how well the company has managed its debts. Credit rating bodies like CIBIL track such information to acknowledge an organisation's sincerity in paying EMIs. If your organisation works as a guarantor for another borrower, this information is also noted in the credit report.
Previous credit applications: The frequency of past credit applications can also be fetched from this document. If the frequency is too high, it vividly indicates that the commercial proceedings are somewhat affected by a lack of stable cash flow.
How to Improve a Company Credit Score?
There are several ways to improve your company's CIBIL score for business loans. Therefore, you can follow these practices below before approaching a lender to maximise your chances of loan approval.
Attempt to stay within the approved credit limit: The conventional practice is to use less than 30-40% of the credit calculated on the total sanctioned limit. Ensuring this habit over a long period will help a company focus more on properly allocating available resources.
If debts are due for a particular billing period, you should adjust all correlated expenses to complete repayment within the stipulated deadline. These measures are crucial to gaining a higher CIBIL score as they indicate an organisation's sound knowledge of financial management.
Aim to seek a loan when necessary: A healthy buffer must be maintained between the company's reported net income and the gross amount of credit applied. Lenders judge a business' creditworthiness based on its past leveraging details. Overleveraging hampers your CIBIL score and puts you at higher credit risk.
Nurture your credit relationships: Companies rely on maintaining long-term credit relationships with their preferred lenders in addition to maintaining a healthy CIBIL score for business loans. Old credit cards speak for the successful repayment records of a company showcasing optimum financial management.
Repay the debts on time: Loan terms should be followed once the company decides to avail of a business loan or even benefit from the facilities of a credit card. Timely repayment is one of the biggest challenges that hinder many companies from applying for other loans.
Thus, to avoid late payments, the stakeholders must thoroughly analyse their financial situation and avoid unnecessary loan applications. A standard method of taking this measure is by running a CIBIL credit check, the procedure for which has been discussed below.
How to Check CIBIL Score for Business Loans?
Companies need to pay a certain fee to CIBIL to access their credit reports. There is a set procedure to check the credit score by visiting the official website of CIBIL. We have summarised the steps for your quick reference:
Step 1: Visit https://www.cibil.com/cibilrank.
Step 2: Access the credit request form, where you will be asked to fill in the company's registered name, the applicant's PAN details, contact information, etc.
Step 3: Next, you need to agree with the legal terms.
Step 4: Complete an online payment, after which CIBIL will assign your business a unique registration number and transaction ID. Note down this data to proceed further.
Step 5: Finally, provide the scanned images of KYC documents.
Once you execute, you will receive the CIBIL score from noreply@cibil.com at the company's official mail address.
To purchase the CIBIL rank by issuing a demand draft, you need to download its hard copy instead of filling out the credit request form online. After filling in the information, post it to the official address of TransUnion CIBIL.
Final Thoughts
Getting a business loan request sanctioned involves coordinated efforts that indicate sound financial management of the business. Whether your company is aiming to get a loan against a Point of Sale (POS), a Line of Credit (LOC) or any credit facility, it is crucial to maintain a healthy CIBIL score to make such dealings hassle-free.
Frequently Asked Questions
Is it mandatory to put PAN card information while checking the CIBIL score?
No, PAN  details are not asked when a person inquires about the CIBIL score of a business. One simply has to furnish the name, contact information, and establishment date of the entity concerned.
What are some of the key benefits of having a healthy credit score?
A good credit score of more than 750 increases your chances of getting loan requests approved faster. Also, in such cases, you enjoy timely disbursal of the loan amount.
Have lenders mandated CIBIL scores for business loans?
Yes, applying for business loans is only possible by providing the CIBIL score. Additionally, lenders closely examine recent bank accounts for first-time loan applicants to predict cash flow. 
If the financial institution is satisfied with the client's potential, they will  approve the loan amount. As you start making timely repayments, you increase your chances of getting a higher CIBIL score.