Guide for Tiruchirapalli Residential Real Estate Investment
10 min read • Published 26 October 2022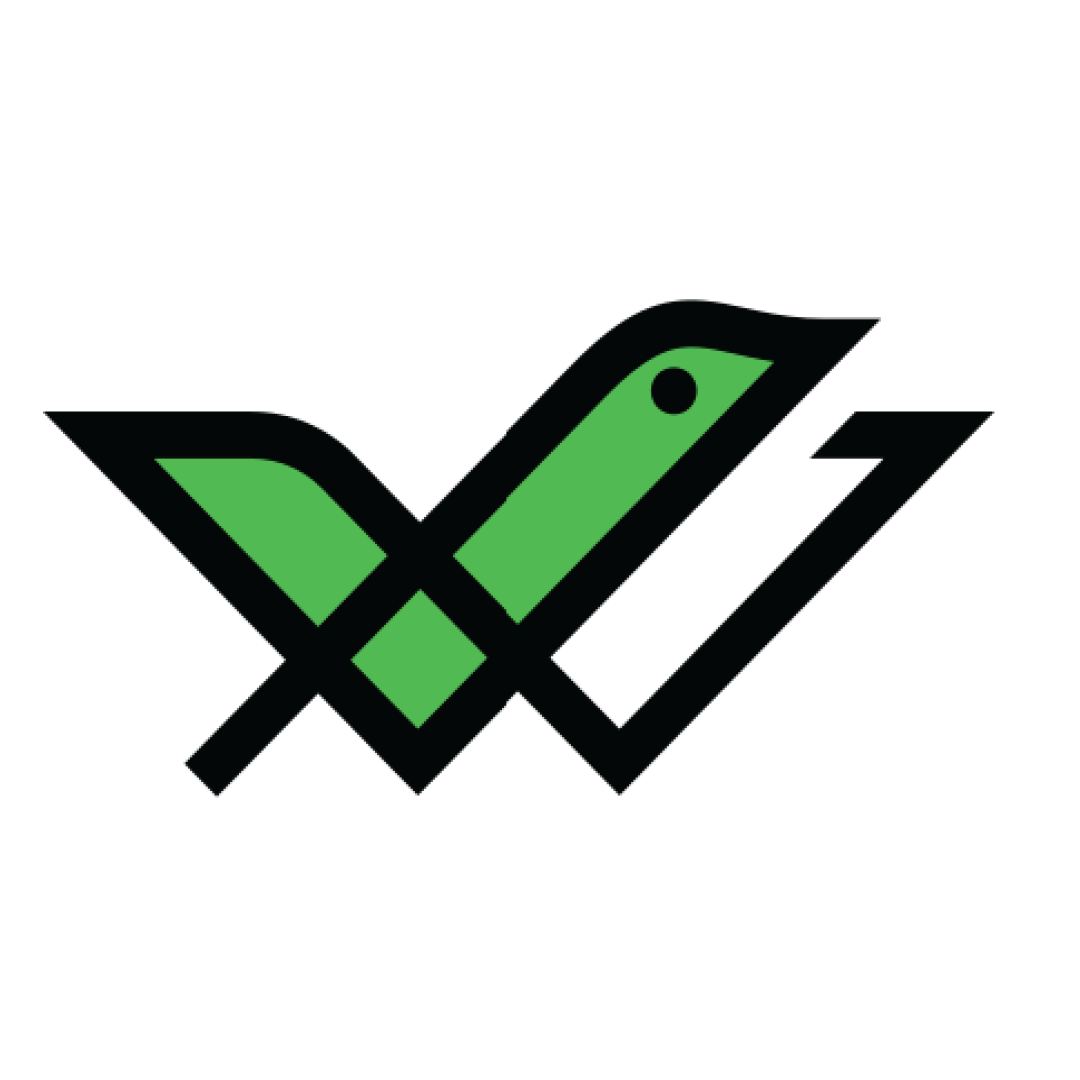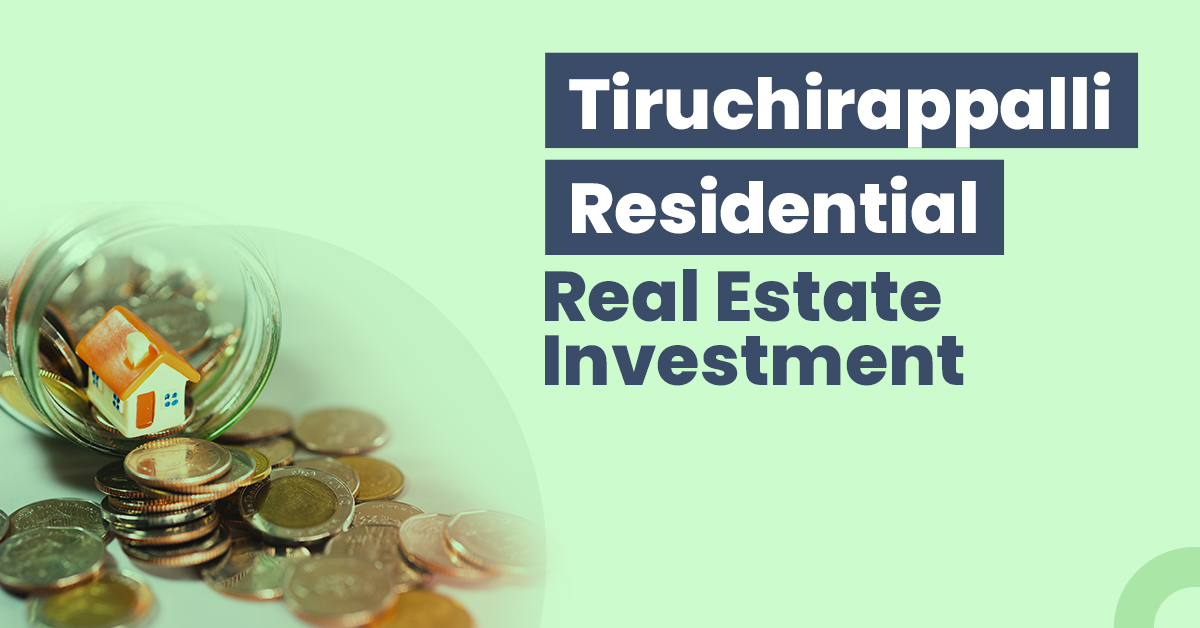 Tiruchirapalli, popularly known as Trichy or Tiruchi, is the 4th largest city in Tamil Nadu, situated near the banks of river Cauveri. It is a major tier II city, which ranks 6th among the most liveable cities in Tamil Nadu.
Tiruchirapalli is an important industrial centre of Tamil Nadu with major industries like the Heavy Alloy Penetrator Project (HAPP), Ordinance Factory Trichy (OFT) and Bharat Heavy Electricals Limited (BHEL). Due to its vibrant economy, this city's average per capita income was recorded as around ₹75,393 for 2011-2012, much higher than the state's per capita income of ₹63,996.
In addition, the average literacy rate in Tiruchirappalli is 89.92%. This city houses some of the most prominent educational institutions in India, like NIT Trichy, Trichy SRM Medical College Hospital and Research Center etc. This draws in many students, which leads to a high demand for living spaces in Trichy.
The city caters to all the basic residential amenities like schools, medical centres, easy availability of buses and cabs, and employment opportunities. The following section thoroughly explains why Trichy can be a perfect city to invest in residential real estate.
Top Reasons to Invest in Tiruchirapalli Residential Real Estate
The following factors make Tiruchirapalli a perfect residential real estate investment option:
Ease of Living and Amenities
Tiruchirapalli ranks 10th on the Ease of Living Index for cities with less than a million population. Furthermore, the city is known for providing excellent social infrastructure, including medical centres like Annal Gandhi Memorial Government Hospitals, Appollo Speciality Hospital, GVN hospital, etc. In addition, some renowned schools in Tiruchirapalli are Kamala Niketan Montessori School, Kamakoti Vidyalaya and Kendriya Vidyalaya No.1.
Furthermore, it is also reported that due to the proper water availability from Cauvery and Kollidam Rivers, the city can draw 140 MLD of water. Thus, Tiruchirapalli has an efficient and even distribution of water allocated throughout the city.
Trichy is one of the major employment hubs in Tamil Nadu, home to some of the most established IT and engineering companies like Capgemini, TCS, Wipro, BHEL, Dalmia Bharat Cement, etc. These reputed organisations provide numerous employment opportunities and thus cater to the upliftment of the city's economy.
Tiruchirapalli has an excellent infrastructure for transportation. The Tiruchirapalli Railway Station is a well-maintained station and the epicentre of the Southern Railway zone connecting all major cities in South India.
Moreover, the Tiruchirapalli Internation Airport, located 5 km away, connects the city to foreign cities like Colombo, Abu Dhabi and Singapore. The inter and intra-city travel is facilitated by state-owned and private buses available from major bus terminals like Chatram, Central Bus Station, Sri Rangam, KK Nagar, and Thuvakuddi.
The easy availability of transportation in the city has hugely contributed to the growth of the real estate sector in Tiruchirapalli.
Residential Real Estate Investment Opportunities in Tiruchirapalli
Following are some of the prime localities in Tiruchirapalli where you can invest in residential real estate.
KK Nagar is one of the most demanding localities for purchasing residential real estate in Tiruchirapalli. The medical facilities provided in this locality are widely popular. It is also home to major employment hubs such as SIDCO Industrial Real Estate, Sterling Biz Park and ELCOT IT Park, etc.
Residents can spend their time at various entertainment centres and parks like Food City Super Marker, Arandha Complex, TCC Park and Mahatma Gandhi Park. KK Nagar is approximately 2 km from the Tiruchirapalli International Airport and 5 km from the Tiruchirapalli Railway Junction via the NH 336.
Residential property prices vary from ₹3,676 – ₹16,250/ sq.ft here.
Srirangam is known for its luxury amenities, social infrastructure and transport connectivity. The city has proper availability of shopping malls, educational institutions and medical care facilities. The Shrimati Indira Gandhi College for Women is a nationally accredited 'A' grade college in Srirangam.
Furthermore, there are recreational hubs like Ramba Oorvasi Theatre for residents to spend their evenings. Srirangam also offers excellent connectivity as it has the Srirangam Railway Station and Tiruchirapalli Airport, which is just 11 km from the city. In addition, there is 24×7 availability of water and electricity supply.
Prices of residential properties in Srirangam vary from ₹1,500 – ₹11,083 / sq.ft.
Read Also: Guide for Haora Residential Real Estate Investment
Things to Consider before Investing in a Residential Property in Tiruchirapalli
Given below are some essential points that one must keep in mind before investing in residential real estate in Tiruchirapalli:
Allocating proper funding towards real estate investment in Tiruchirapalli is of utmost importance. It prevents savings exhaustion and pre-mature deposit withdrawal. Therefore investors must carefully allocate a budget to invest in real estate only after setting aside funds for their basic expenses.
The location of a residential property helps to determine its market and future value. A property's proximity to railway junctions and airports, along with ongoing or upcoming infrastructural projects in or around the locality, helps to determine its true valuation.
Amenities are among the most important criteria to check before purchasing real estate. The availability of schools, hospitals, colleges, recreational centres and markets are all responsible for the resident's ease of living. Therefore amenities should be analysed thoroughly to determine the quality of life.
The Real Estate Regulatory Authority (RERA) are local bodies that profile builders and real estate projects based on their legitimacy. The formation of RERA bodies in every state was mandated by the Real Estate (Regulation and Development) Act 2016.
You can check a residential real estate and builder's authenticity through The Tamil Nadu RERA portal.
Stamp Duty in Tiruchirapalli
Below are the stamp duty rates in Tamil Nadu:
| | |
| --- | --- |
| Categories | Stamp Duty Rate |
| Sale/Conveyance | 7% |
| Mortgage without possession | 1% of the debt, the maximum being ₹40,000 |
| Mortgage with possession | 4% of the debt |
| General Power of Attorney to sell an immovable property | ₹100 |
| General Power of Attorney for consideration | 4% of the consideration |
Registration Charges in Tiruchirapalli
Below are the registration charges in Tiruchirapalli
| | |
| --- | --- |
| Categories | Stamp Duty Rate |
| Sale/Conveyance | 4% |
| Mortgage without possession | 1% of the debt, the maximum being ₹10,000 |
| Mortgage with possession | 1% of the debt, maximum being ₹2,00,000 |
| General Power of Attorney to sell an immovable property | ₹10,000 |
| General Power of Attorney for consideration | 1% of the consideration or ₹10,000 |
Tiruchirapalli Residential Real Estate Sector: What's the Forecast?
Tiruchirapalli, or Trichy, is the home to renowned industries which attracts many people to the city in search of employment. Reputation educational institutions like NIT, SRM and BDU bring in many students, which further increases this city's residential real estate sector. Furthermore, a number of infrastructure projects are being carried out in Trichy.
The Confederation of Indian Industries (CII) Trichy has initiated a panel to attract investments to develop business infrastructure in Trichy to boost industrial advancements and employment. Furthermore, the Government has proposed developing two smart roads which will accommodate cyclists, pedestrians and vehicle owners.
Furthermore, the state highway department has submitted the Detailed Project Report (DPR) for five major infrastructural development projects. This would include the construction of high-level bridges, bypass roads and flyovers at an allocated funding of around ₹3,055 crores.
The smart city project in Tiruchirapalli will incorporate surveillance cameras on the streets, accurate GPS information availability, and smart street light poles. Therefore Tiruchirapalli can be one of the best, if not the best, places to invest in residential real estate.
Residential Real Estate vs Other Asset Classes
The following section compares residential real estate to other asset classes:
Residential Real Estate vs Gold
Residential investments can earn passive income over a long period, whereas physical gold has high liquidity and does not provide any passive income. Furthermore, gold carries the risk of being stolen, while residential real estate is an immovable asset and safer than gold.
Residential Real Estate vs Commercial Real Estate
Residential real estate provides lower income as compared to commercial real estate. However, residential real estate attracts higher tax exemptions in the case of home loans.
Discover More: Guide for Tiruchirappalli Commercial Real Estate Investment
Real Estate vs Mutual Funds and Stock
Stock markets and mutual funds yield higher returns as compared to real estate. However, Stocks and mutual funds are subject to market risks, whereas real estates are a safer option for investment.
Want to invest a safer investment? Register now, and start investing in top-rated bonds to earn higher profits at minimal risks.
Residential Real Estate vs Bonds
Bonds are safer means of investment due to the lack of fluctuations. In contrast, real estate prices may vary as per the market scenario and demand. However, real estate provides higher tax benefits and yields higher returns than bonds.
The chart below compares various asset classes to real estate based on risks, liquidity, volatility, and ticket size.
| | | | | | |
| --- | --- | --- | --- | --- | --- |
| Parameters | Residential Real Estate | Stocks & Mutual Funds | Gold | Commercial Real Estate | Bonds |
| Returns | Moderate | High | Moderate | High | Moderate |
| Liquidity | Low | High | High | Low | Moderate |
| Risk | Low | High | Low | Low | Moderate |
| Volatility | Low | High | Low | Low | Low |
| Ticket Size | High | Varies | Low | High | Varies |
Steps to Invest in Residential Real Estate in Tiruchirapalli
Given below are the steps to start investing in residential real estate in Tiruchirapalli:
Step 1: Make a list of desirable localities where you would like to invest in real estate based on your budget.
Step 2: Keep aside a part of your earnings to pay the EMIs.
Step 3: Visit the site location, advisably, with a legal site evaluator to analyse the property's actual value.
Step 4: Check for the RERA authenticity through the state's online RERA portal.
Step 5: Check the required official documents provided by the seller.
Step 6: Assign a legal assistant to proceed smoothly through the documentation process with minimal errors.
Step 7: Pay the purchase price, brokerage, and legal assistance fee.
Step 8: Buy insurance for the property to safeguard it from any damage.
Read More: Guide for Aurangabad Residential Real Estate Investment
Final Word
Tiruchirapalli is on the verge of becoming one of the most influential IT hubs. Furthermore, The quality of life provided by Tiruchirapalli is in high demand among real estate investors. Investors can also earn appreciable passive income by renting out apartments. Moreover, the city has comparatively better air quality than other cities in India and can be an excellent location to spend the post-retirement life.
Frequently Asked Questions
What is the average income in Tiruchirapalli?
The average income in Tiruchirapalli is around ₹3,20,000, which adds to the huge advantage of a lower cost of living compared to other cities in Tamil Nadu.
Why do I have to pay the stamp duty?
Stamp duty is a legal tax that has to be paid to the State Government while purchasing a property for the handover of the sale deed.
What are the risks involved in purchasing residential real estate?
Both residential and commercial real estate are relatively safe assets. However, natural disasters are unforeseen risks that can affect a residential property. Furthermore, there is the risk of rising interest rates if you are repaying a home loan. Liquidity risk, which involves difficulties in finding buyers, is another risk to consider.
Is Tiruchirapalli expensive?
Tiruchirapalli's average per capita income is around ₹75k, much higher than the state's per capita income of ₹63k. Therefore residents in Tiruchirapalli can easily afford the cost of living.