Guide for Tiruchirappalli Commercial Real Estate Investment
9 min read • Published 5 November 2022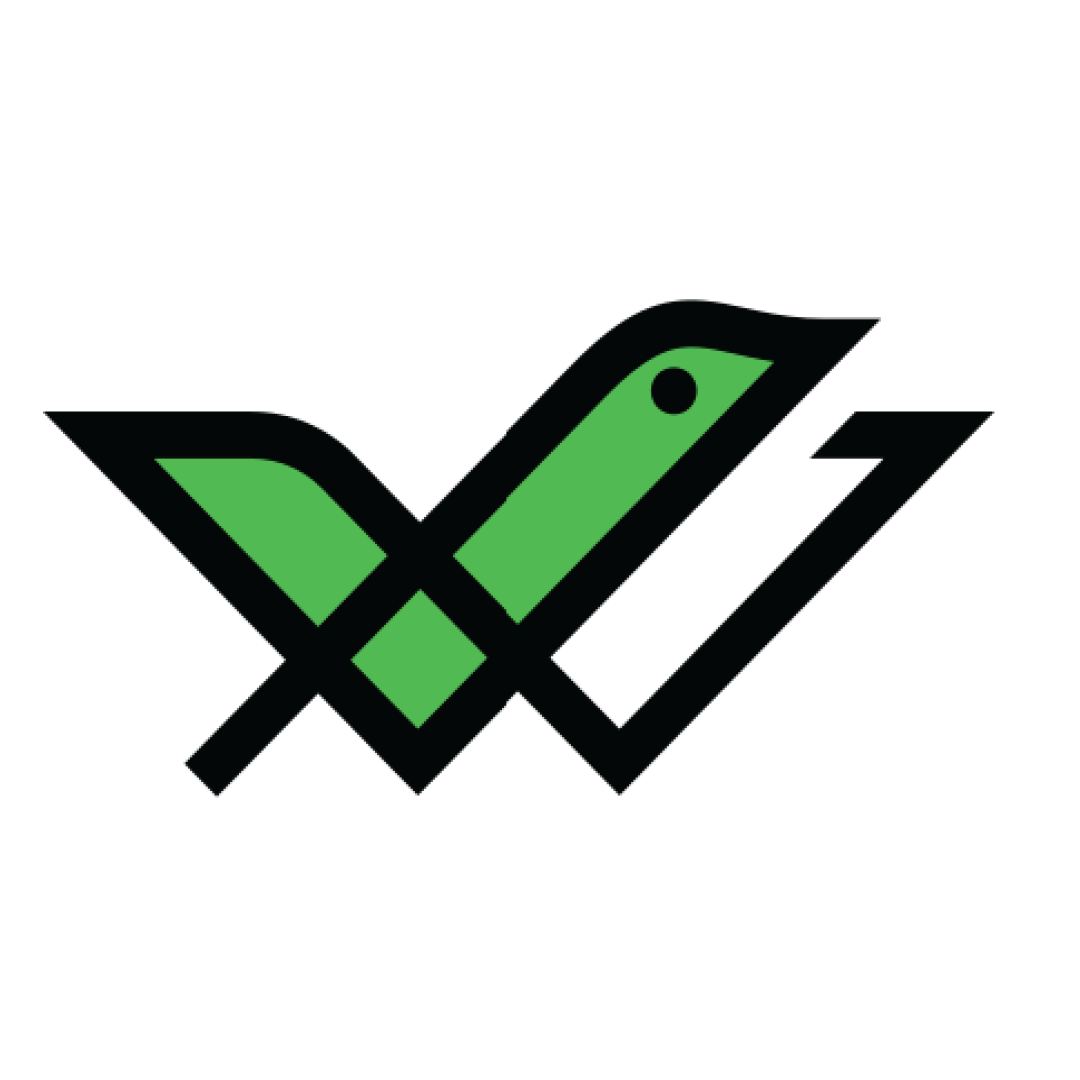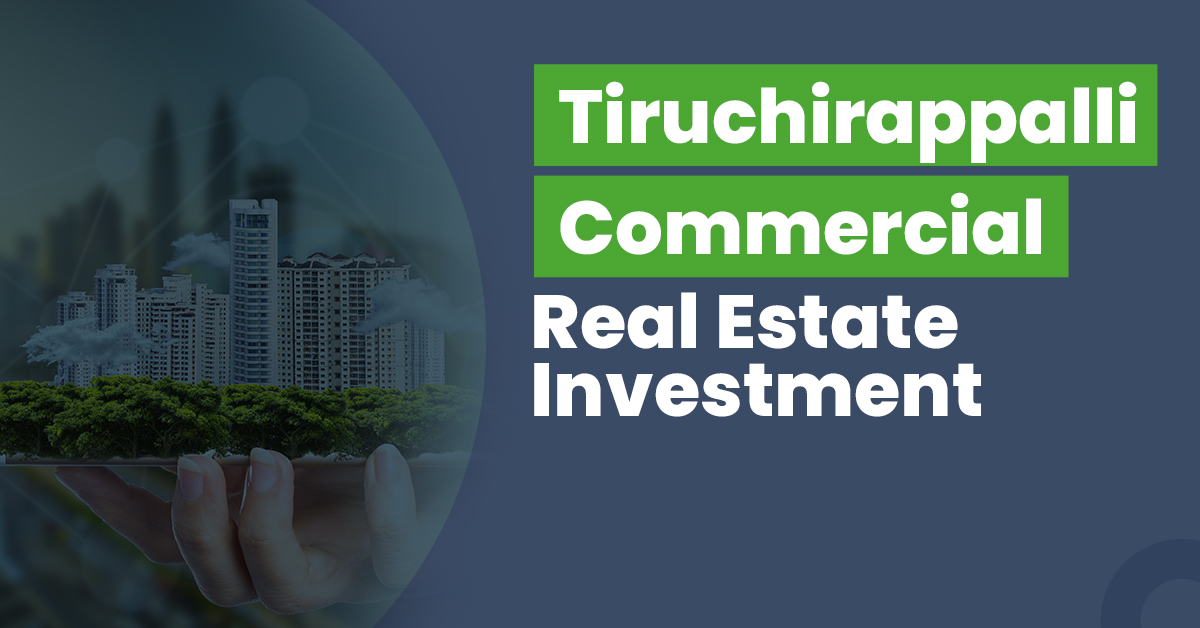 Trichy, or Tiruchirappalli, earns recognition as the cleanest and the most liveable city in Tamil Nadu. Moreover, it is the fourth-largest urban agglomeration in this state and the fifth-safest town for women in India.
This city lies between Palani and Shevaroy Hills at the state's centre. Agricultural areas are on the outskirts of the borders of Tiruchirappalli. However, owing to urbanisation, several industrial parks are located in the northern parts of Trichy. Trichy includes some of the largest industries like Bharat Heavy Electricals Limited (BHEL), Ordnance Factory Tiruchirappalli (OFT), Golden Rock Locomotive Workshop, etc.
Tiruchirappalli is also a famous tourist destination, known for being the temple town of Tamil Nadu. In addition, it has a central railway hub and an international airport. All of these factors provide ample opportunities for commercial property investments in Trichy.
The following sections will cover everything you need to know about investing in Tiruchirappalli commercial real estate.
Top Reasons to Invest in Tiruchirappalli Real Estate
Here are a few reasons why you may consider investing in Tiruchirappalli real estate:
Geographic Location
The location of Tiruchirapalli is in the middle of Tamil Nadu. Excellent roadways make accessibility easier from Tiruchirappalli to Chennai. Its proximity to major seaports on the East coast also acts as a benefit for Trichy's economy.
These factors attract tourists and big industries to this city. Therefore, one can find growth opportunities when investing in commercial properties in Tiruchirappalli.
Overpopulation in Chennai
Chennai, the capital city of Tamil Nadu, hosts many big and small industries and companies. However, Chennai's overcrowding has led many companies to shift their premises to new places. . Due to its strategic location, Tiruchirappalli attracts major industries.
Tourism
Tiruchirappalli hosts several ancient rock-cut temples. It also has a historical connection with Greece, Italy and Middle East nations. Tourists can easily visit here from Chennai and other neighbouring states owing to the excellent transportation infrastructure here.
Growing tourism is leading to the development of hotels and restaurants in this city. Also, several resorts with modern amenities and similar projects are coming up to welcome and entertain tourists.
Source of Passive Income
The growing demand for office spaces, showrooms, hostels, resorts and corporate parks makes commercial properties a source of steady passive income in Trichy. You can earn a considerable sum with relatively low effort if you invest in the right commercial property that serves your tenants' needs.
Commercial Real Estate Opportunities to invest in Tiruchirappalli
Here are a few locations you may consider for commercial real estate investment in Tiruchirappalli:
Samayapuram
Samayapuram is a locality on the Tiruchirapalli-Chennai Highway. It features the auspicious Samayapuram Mariamman Temple and some private and government hospitals. In addition, commercial properties in this region can serve as hotels and shops for pilgrims and other visitors.
Musiri
Musiri is a suburban locality near Tiruchirappalli. The distance between Tiruchirappalli and Musiri is 32 kms. Several buses run daily to make Musiri accessible from Trichy. You can find several commercial plots and buildings to invest in Musiri.
Things to Consider before Buying a Commercial Property in Tiruchirappalli
Here are some essential points investors should consider before purchasing commercial real estate in Tiruchirappalli:
Infrastructure
Most tenants today prefer modern or urban infrastructure while choosing hotels, resorts, or office spaces. Therefore, as investors, you must conduct proper research on the facilities that make your property distinct from others.
It may include proper ventilation, an attractive façade and a well-equipped parking lot to attract more tenants.
Lease Structure
A lease is a legal document that binds investors and builders for a specific period. As an investor, you must know all clauses mentioned in the lease structure. If you need help comprehending the terms of a lease agreement, consider seeking help from legal advisors.
Credible Builder
If you are investing in an under-construction building, consider researching the builder's profile. To do so, you must look into a builder's past and successful projects. It will allow you to make an informed decision when purchasing. You can also cross-verify the documents provided by builders by contacting their previous investors.
RERA Authentication
The Real Estate (Regulation and Development) Act of 2016 monitors India's real estate industry. The Real Estate Regulatory Authority (RERA) body helps to fulfil this goal.
Every builder and broker in Tiruchirappalli must register their properties on the RERA portal of Tamil Nadu. You can verify the authenticity of all commercial properties in Tiruchirappalli from here.
Stamp Duty in Tiruchirappalli
This table displays the stamp duty applicable to commercial properties in Tiruchirappalli:
| | |
| --- | --- |
| Category | Stamp Duty |
| Sale Agreement | ₹20 |
| General Power of Attorney given for consideration | 4% on consideration |
| Exchange | 7% on the market value of the higher-value property |
| General Power of Attorney to sell immovable property | ₹100 |
Registration Charges in Tiruchirappalli
The residential charges to purchase commercial property in Tiruchirappalli are given below:
| | |
| --- | --- |
| Category | Registration Charges |
| Sale Agreement | 1% on Advance money (1% of the total sum if possession is given) |
| General Power of Attorney given for consideration | 1% on consideration or ₹10,000, whichever is higher |
| Exchange | 4% on the market value of the higher-value property |
| General Power of Attorney to sell immovable property | ₹10,000 |
Also Read: Guide for Aurangabad Commercial Real Estate Investment
Tiruchirappalli Commercial Real Estate Outlook
Tiruchirappalli is famous for its tanneries and cigar manufacturing companies. Also, there is a growing demand for markets and retail shops with growing residential areas here.
Bharat Heavy Electricals Limited (BHEL) operates in Trichy with three functioning plants. Following Chennai and Coimbatore, Tiruchirappalli is another growing IT hub in Tamil Nadu. Techmanctix Technologies, Astonish Infotech, and Maac Technologies are some of the top IT companies in Tiruchirappalli.
Therefore, commercial properties such as warehouses for manufacturing industries or office spaces for IT companies would be highly lucrative investments. After thorough research, investors can look for opportunities to invest in these sites to earn considerable returns.
Commercial Real Estate vs Other Assets
Here are some essential points of difference between commercial real estate and other assets in terms of ROI:
Commercial Real Estate vs Bonds
Both commercial real estate and bonds are great sources of passive income. However, the liquidity of bonds is comparatively higher than commercial property.
Commercial Real Estate vs Gold
You can earn higher returns from commercial properties than gold investments. However, commercial real estate carries much lower liquidity, as finding suitable tenants is time-consuming.
Commercial Real Estate vs Residential Real Estate
Commercial properties are more expensive than residential ones, so the former usually yields high ROI. However, because of its soaring price, commercial real estate owners carry higher credit risk than residential properties.
Commercial Real Estate vs Stocks and Equity Mutual Funds
Investing in commercial properties in Tiruchirappalli promises a more stable ROI than stocks and equity mutual funds, as the stock markets are volatile. Hence, investors need a thorough knowledge of this marketplace and high-risk tolerance.
The table below depicts a comparative analysis of assets based on their liquidity, volatility, ticket size, and risks.
| | | | | | |
| --- | --- | --- | --- | --- | --- |
| Parameters | Commercial Real Estate | Stocks and Equity Mutual Funds | Gold | Residential Real estate | Bonds |
| Returns | High | High | Moderate | Moderate | Moderate |
| Liquidity | Low | High | Moderate | Low | Moderate |
| Risk | Low | High | Low | Low | Moderate |
| Volatility | Low | High | Moderate | Low | Low |
| Ticket Size | High | Varies | Varies | High | Varies |
If you wish to invest in bonds with stable returns and low risks, browse our home page. Here, you will find a list of top-rated bonds trending in the market. Register now to invest in bonds with no hidden or additional charges.
Steps to Invest In Commercial Real Estate in Tiruchirappalli
Step 1: Finalise your budget for investing in commercial property.
Step 2: Conduct thorough research on potential locations and sites that have the potential to develop in future.
Step 3: Shortlist a few sites that suit your budget.
Step 4: Conduct on-site research to analyse the ground situation closely. You may also consult various real estate consultants to know the prospects for developing these sites.
Step 5: Finalise a commercial property that fits your budget and investment goals.
Step 6: Prepare official documents like Foundation Certificate, Title Deed, Property Assessment Extract, etc.
Step 7: Complete the stamp duty and registration formalities to transfer the property in your name.
Step 8: You need to pay service fees to brokers or real estate consultants if you are availing their services.
Step 9: Finally, you may cover your newly purchased property with an insurance plan. It will safeguard your finances in case of any damage to your property.
Also Read: Guide for Haora Commercial Real Estate Investment
Final Thoughts
Owing to the growth of big and small industries and IT companies and an increase in demand for real estate, one can tap into good ROI by purchasing commercial properties in Tiruchirappalli. However, investors must adhere to RERA norms while purchasing commercial properties. It will help safeguard them from any form of fraudulent activity.
Frequently Asked Questions (FAQs)
What are commercial properties?
Buildings or plots used for commercial purposes instead of living are commercial properties. Hotels, resorts, showrooms, malls, warehouses, and office spaces are examples of commercial properties.
What are the important industries in Tiruchirappalli?
BHEL, HAPP (Heavy Alloy Penetrator Project) , Ordnance Factory Tiruchirappalli, Trichy Steel Rolling Mills, and Dalmia Cements are a few important industries in Trichy.
Why is Tiruchirappalli a good place to invest in commercial real estate?
The growing demand for Tiruchirappalli as a base for upcoming projects for IT companies and other industries makes it a favourable place to invest in commercial real estate.
Why is it necessary to register my commercial property while investing?
To complete the transfer of your newly purchased property from a seller, it is necessary to register it. This ensures your rights on the property and allows you to use your property as collateral for loans.