Guide for Thiruvananthapuram Residential Real Estate Investment
9 min read • Published 26 October 2022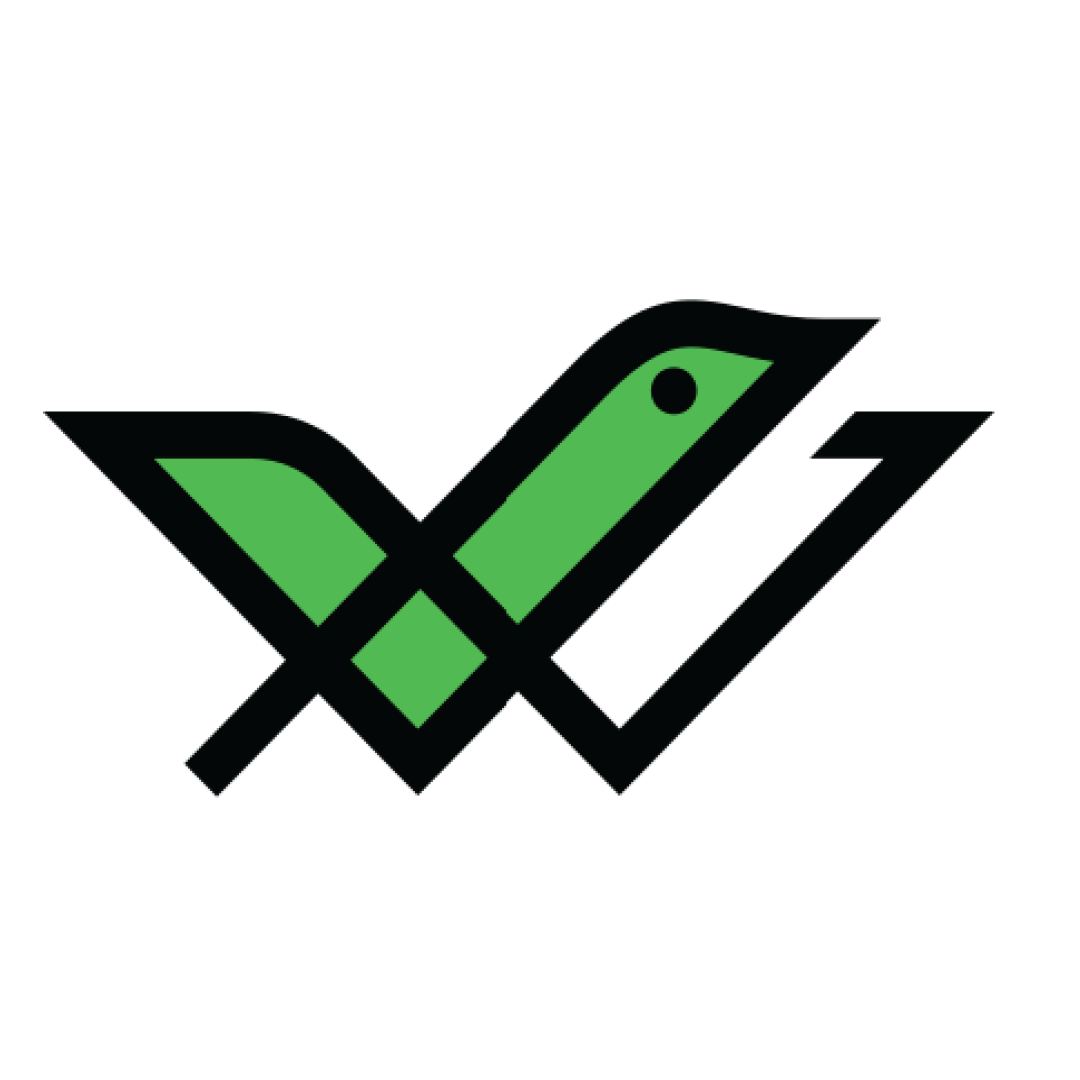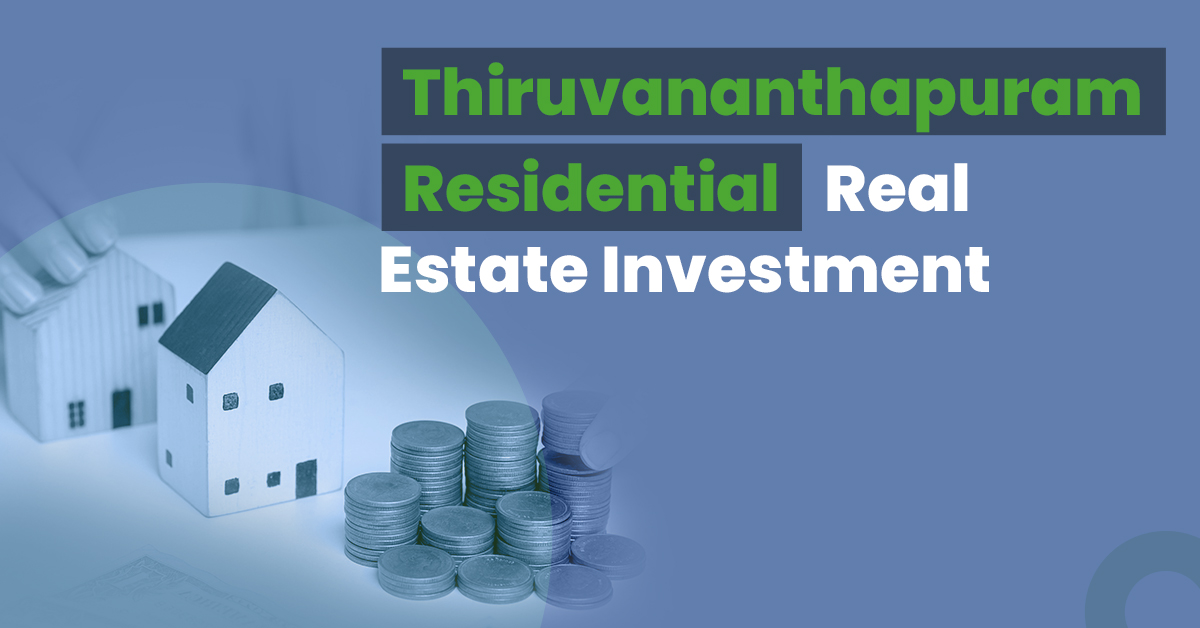 Thiruvananthapuram, the scenic capital of Kerala, is situated along the coasts of the Arabian Sea, and it is the most populous city in the state.
The city is known throughout the nation for its cleanliness, magnificent beaches, temples and availability of modern social infrastructure. This includes schools, hospitals, recreational centres, water and electricity supply, and transportation.
Thiruvananthapuram has an average literacy rate of 95.10%. Furthermore, it has a total of 1228 educational institutions. Some of the most prestigious educational centres here are the Indian Institute of Space Science and Technology (IISST), Mahatma Gandhi University, the University of Kerala, etc.
The educational infrastructure in Thiruvananthapuram has laid the foundation for the largest IT hub, Technopark. It has over 470 IT companies employing more than 70,000 professionals. Furthermore, Thiruvananthapuram was ranked the best city by the Annual Survey of India's City-Systems (ASICS) consecutively for 2015 and 2016, based on the amenities and quality of life offered.
All of these factors drive numerous people to settle in this city. Read the following sections for all necessary information on Thiruvananthapuram's real estate investment opportunities.
Top Reasons to Invest in Thiruvananthapuram Real Estate
Here are some of the top reasons why many people invest in residential real estate in Thiruvananthapuram:
Thiruvananthapuram is one of India's most significant IT hubs and the largest in Kerala. Some prominent recruiters in the city are EYME Technologies, Infosys, Tata Communication Services, Oracle, etc. Other growing sectors in this city include healthcare, biotechnology and various manufacturing industries.
With the growth of these industries in Thiruvananthapuram, the demand for paying guests' accommodations has increased. As a result, investors looking to get monthly passive income can earn high profits by leasing their properties.
The Trivandrum International Airport serves both domestic and international flights for residents of Thiruvananthapuram and nearby cities. It is located just 4 km from the city's centre and 13 km from the Technopark. Airlines like Air India, Spicejet and IndiGo serve domestic flights to and from major Indian cities. For international flights, the airport handles flights to and from cities like Colombo, Singapore and Kuala Lumpur.
Thiruvananthapuram also has access to a metro line connecting 19 stations for faster commutes within the city. Furthermore, the Central Bus Station, which is just opposite the railway junction, is the largest bus terminal in Kerala. It caters to the inter and intra-city commute of the residents at an affordable rate.
Residential Real Estate Investment Opportunities in Thiruvananthapuram
Following are some renowned localities in Thiruvananthapuram where you can consider investing in residential properties.
Ambalamukku is a famous locality in Thiruvananthapuram. It is 4 km from the Thiruvananthapuram Railway Junction and 10 km from Thiruvananthapuram Airport.
Some prominent schools in and around Ambalamukku are Government Girls Higher Secondary School, St. Mary School, Kendriya Vidyalaya SAP Trivandrum, etc. The availability of markets and medicare facilities within walking distance plays a vital role in uplifting the locality's real estate demand.
Residential property prices may vary from ₹950/sq. ft. to ₹4,356/sq.ft.
Aakkulam is a well-known locality in Thiruvananthapuram known to provide all the modern amenities. It is close to the Kerala Institute of Medical Science (KIMS) and the KIMS Cancer Centre. Furthermore, the locality also has abundant recreational centres and supermarkets.
The availability of 24×7 water and electricity and amenities like schools, grocery shops, a children's park, an airport, and a central railway station within a 5 km vicinity, make Aakkulam a perfect residential locality.
Residential real estate prices in Aakkulam vary from ₹5,551/sq. ft. to ₹6,521 sq. ft.
Read Also: Guide for Jalandhar Residential Real Estate Investment
Things to Consider before Investing in a Residential Property in Thiruvananthapuram
The section below provides the important tips you should consider before investing in residential real estate in Thiruvananthapuram:
Investors must always check for the safety and security of a city before investing in real estate. Homebuyers often prefer cities with lower crime indices to safeguard themselves and their belongings. Crime index showcases the crime rate in a city, including burglary, crime against women, political disturbances etc.
Thiruvananthapuram has emerged as one of the safest cities in Kerala, with a comparatively low crime index of 39.04 out of 100.
Real estate demand can be determined by the economic infrastructure and upcoming developmental projects undertaken in a certain locality. Moreover, the accessibility to National Highways and other necessary social amenities play a vital role in determining the real estate demand.
Therefore, investors must thoroughly go through the facilities provided by a city and always opt for high-demand localities while investing in residential real estate.
The Real Estate Regulatory Authority (RERA) is a statutory body under Real Estate Regulatory Authority Act 2016. It allows investors to check for the authenticity of builders and real estate projects and eliminate any disputes or discrepancies.
You may check Kerala's RERA portal to check the legitimacy of a builder and a real estate project in Thiruvananthapuram.
Stamp Duty in Thiruvananthapuram
Following are the stamp duty rates in Thiruvananthapuram:
| | |
| --- | --- |
| Property Owner | Stamp Duty Rate |
| Male | 8% |
| Female | 8% |
| Joint (Male + Female) | 8% |
| Joint (Male + Male) | 8% |
| Joint (Female + Female) | 8% |
Registration Charges in Thiruvananthapuram
Given below are the registration charges for properties in Thiruvananthapuram:
| | |
| --- | --- |
| Property Owner | Stamp Duty Rate |
| Male | 2% |
| Female | 2% |
| Joint (Male + Female) | 2% |
| Joint (Male + Male) | 2% |
| Joint (Female + Female) | 2% |
NOTE * – Kerala government has decided to charge men and women equally for stamp duty and registration charges.
Thiruvananthapuram Residential Real Estate Sector: What's the Forecast?
Over the years, many industries and businesses have settled in Thiruvananthapuram, providing employment opportunities for many people. While tourism has always been an economic driver in this city, today, Thiruvananthapuram draws in more people with its multispeciality hospitals and many amenities.
Furthermore, this city has been going through tremendous development over the years. For example, the Kochuveli Railway station in Thiruvananthapuram has been allocated funding of ₹39.57 crores for infrastructural development.
The Union Minister of Road Transport and Highway, Nitin Gadkari, has laid the foundation for 15 national highway projects connecting Kerala to Tamil Nadu and Karnataka. The project aims to de-congest traffic and reduces travel time between the states. In addition, it was stated that the project would facilitate the economic upliftment of various cities, including Thiruvananthapuram.
The Chief Minister of Kerala further announced the start of massive development projects for 4 IT corridors connecting Technopark in Thiruvananthapuram to Kollam through NH- 66. A total of 40 lakh jobs will be generated throughout Kerala.
These developmental projects in Kerala's capital will further boost its real estate sector. Therefore, this would be the best time to invest in residential real estate in Thiruvananthapuram.
Residential Real Estate vs Other Asset Classes
The following section compares various asset classes to residential real estate:
Residential Real Estate vs Gold
Residential real estate has a higher minimum investment threshold compared to gold. Gold, on the other hand, has a much higher liquidity. However, residential real estate usually earns higher returns over the long term, whereas gold is suitable for both short and long-term investments.
Residential Real Estate vs Bond
Bonds are a safer asset class than residential real properties, whose prices depend on their locations and the current market scenario. However, residential real estate can yield much higher returns than bonds.
Are you thinking about investing in low-risk bonds and other debt securities? Register now, and start investing in bonds to earn higher interest at minimal risks.
Residential Real Estate vs Commercial Real Estate
Commercial real estate requires significantly larger investments compared to residential real estate. However, residential properties are cheaper and offer various tax benefits.
Discover More: Guide for Thiruvananthapuram Commercial Real Estate Investment
Residential Real Estate vs Mutual & Stocks
Mutual Funds and stocks can earn much higher returns compared to residential real estate. However, they are highly volatile assets and sensitive to market risks, whereas residential real estate is a much safer option.
The table provided below compares residential real estate to other classes in a more organised manner:
| | | | | | |
| --- | --- | --- | --- | --- | --- |
| Parameters | Residential Real Estate | Stocks & Mutual Funds | Gold | Commercial Real Estate | Bonds |
| Returns | Moderate | High | Moderate | High | Moderate |
| Liquidity | Low | High | High | Low | Moderate |
| Risk | Low | High | Low | Low | Moderate |
| Volatility | Low | High | Low | Low | Low |
| Ticket Size | High | Varies | Low | High | Varies |
Steps to invest in Residential Real Estate in Thiruvananthapuram
Here are some steps to start investing in real estate in Thiruvananthapuram
Step 1: Select the budget as per your financial requirements.
Step 2: Assess the locations where you want to purchase real estate.
Step 3: Pick the best-suited residential real estate as per your assigned budget, and conduct a site inspection. It is advisable to appoint a professional site evaluator to determine the future prospects of the property.
Step 4: Assess the required official documents and identity proof. Remember to check the RERA authenticity on the state's RERA portal.
Step 5: Proceed through the documentation process and finalise the deal. It is always advisable to consult a professional legal advisor to eliminate any dispute.
Step 6: Pay the sale deed, brokerage, and legal assistance fees.
Step 7: Get the property insured.
Read More: Guide for Puducherry Residential Real Estate Investment
Final Word
Thiruvananthapuram has already established its importance and superiority in the IT sector, and numerous other industries are being set up in the city. The city is undergoing massive infrastructural development, which includes the new metro railway station and various other real estate developmental projects.
As a result, the real estate sector here is now in huge demand. You can choose to invest in residential real estate in Thiruvananthapuram to make substantial profits.
Frequently Asked Questions
Is Tiruvananthapuram and Trivandrum same ?
Yes, Tiruvananthapuram was formerly known as Trivandrum.
Is Tiruvananthapuram expensive?
Residents of Tiruvananthapuram rank 1st in average income per capita. Therefore it is the most affordable city based on the average income of its residents compared to other major cities.
What is the average property cost in Thiruvananthapuram?
The average property cost in Thiruvananthapuram is ₹5,142.
What is Stamp duty?
Stamp duty is the legal tax that one has to pay to the State Government while purchasing a property. It acts as a handover confirmation.