Guide for Thiruvananthapuram Commercial Real Estate Investment
9 min read • Published 21 October 2022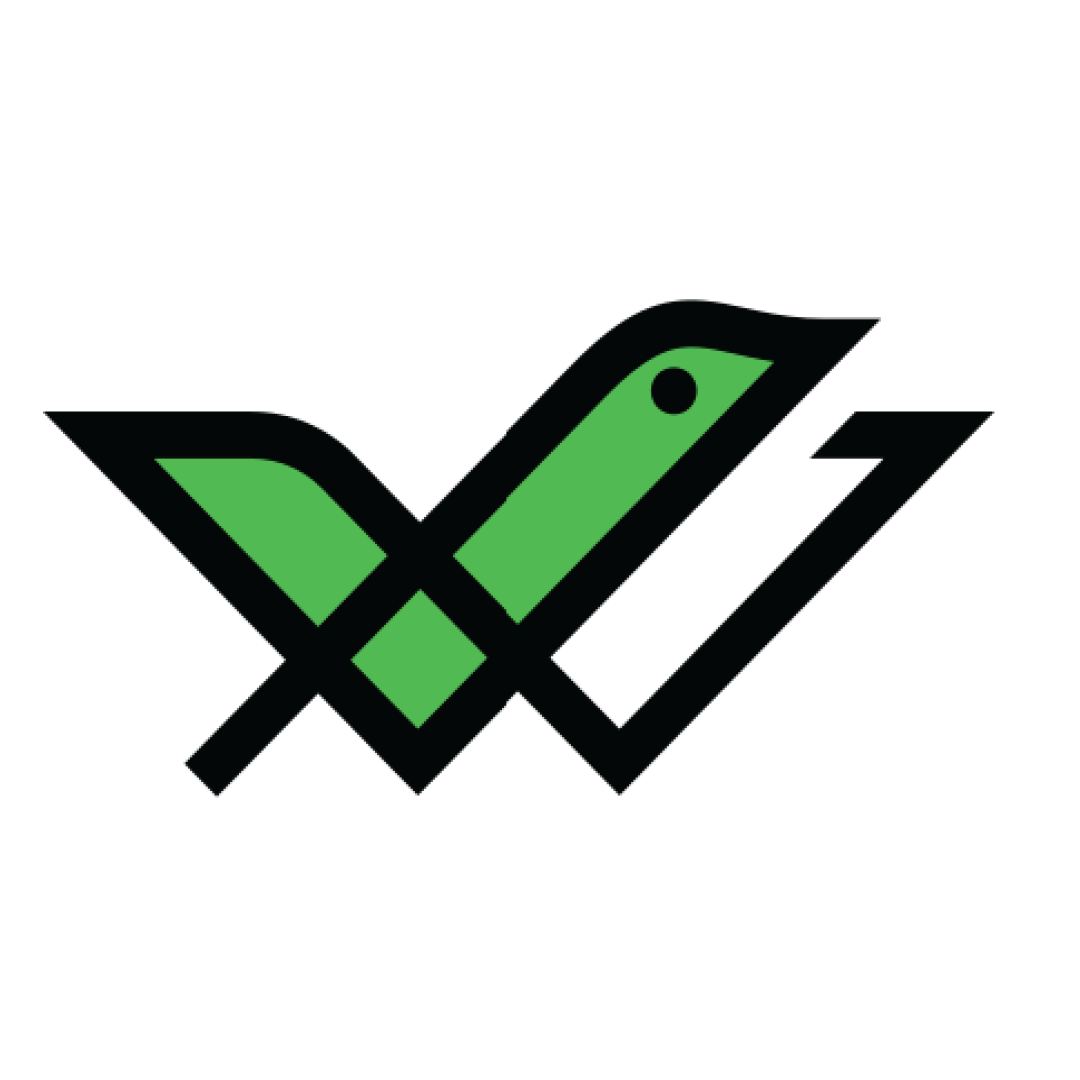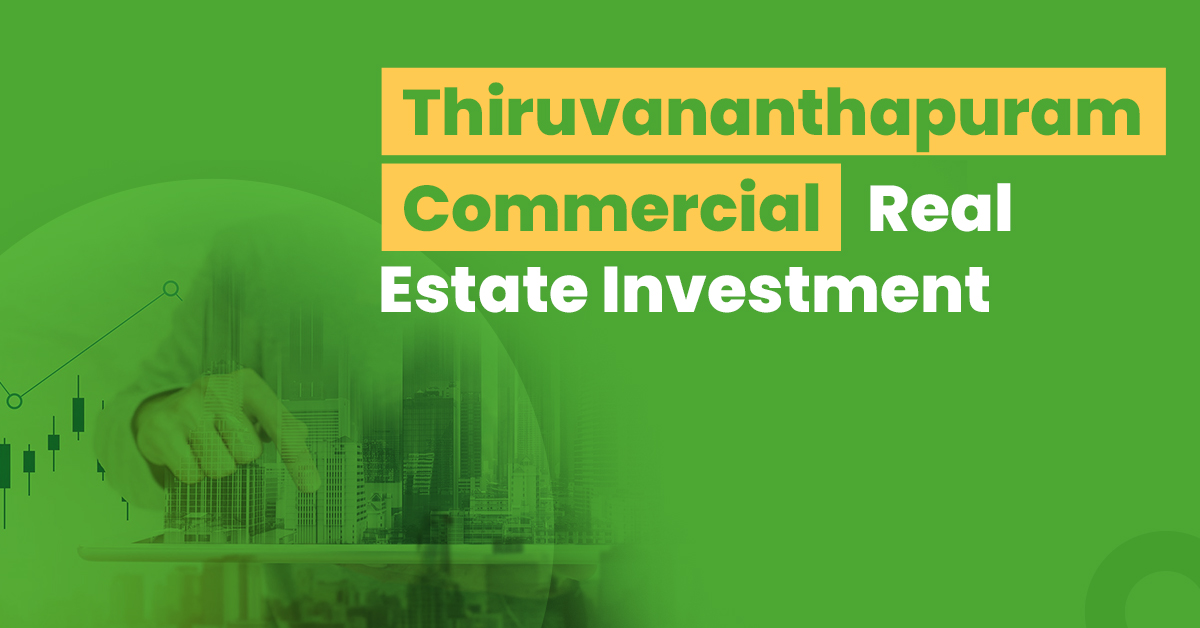 Thiruvananthapuram or Trivandrum is Kerala's capital city. This is the most populated city in India's southern zone. Many major universities, research centres and IT companies are situated here.
Thiruvananthapuram's economy depends primarily on sectors like tourism, aerospace, commerce, plantation, education and IT. This city is also India's fourth most popular destination for setting up IT companies. Technopark in Thiruvananthapuram is India's first IT Park.
Thiruvananthapuram won the first rank in Smart City Challenge in 2017. After which, initiatives are in motion to transform Thiruvananthapuram into a smart city. This will further boost real estate prices in the city.
Read about the benefits of investing in commercial properties in Thiruvananthapuram.
Top Reasons to Invest in Thiruvananthapuram Commercial Real Estate
The list below covers the most important reasons for you to consider investing in commercial properties in Thiruvananthapuram.
Thiruvananthapuram is the home to major IT companies like Infosys, Codeleven, Geosys IT Solutions, Nissan, Tata Consultancy Services and Oracle Corporations. This pushes the demand for office spaces with modern amenities in this city.
Moreover, owing to its stature as the most populous urban settlement in south India, this city will witness significant infrastructure development.
Like most cities in Kerala, tourism is a major contributing factor to Thiruvananthapuram's economy. The presence of beaches, backwaters, temples and palaces attracts tourists from across the globe. This leads to never-ending demands for hotels and resorts in the city or outskirts.
Kovalam beach, Padmanabhaswamy temple, Varkala beach, Neyyar wildlife sanctuary, and Poovar are among Thiruvananthapuram's many distinct tourist spots.
As the capital city, Thiruvananthapuram has access to all major transport routes. The Thiruvananthapuram Central Railway Station and Thiruvananthapuram International Airport provide easy accessibility to the city from all parts of India and the world.
Furthermore, Vizhinjam harbour acts as a dock for various cruise ships. As we can see, transportation to Thiruvananthapuram is convenient and flexible and ensures higher demand for commercial properties in the area.
Commercial Real Estate Opportunities in Thiruvananthapuram
The following list covers specific locations you may consider for investing in commercial real estate in Thiruvananthapuram:
This Thiruvananthapuram suburb is a hub for many IT companies. Kazhakootam is strategically located where NH-66 meets the major road to Thiruvananthapuram.
IT offices like Technopark and the upcoming Technocity project boost property prices in Kazhakootam. One can easily judge the demand for urban office spaces here. You can find properties at competitive rates and earn high ROI by investing in commercial properties in Kazhakootam. Property prices here vary from ₹30 lakh to ₹6.3 crore.
This city functions as a significant tourist destination for anyone visiting Kerala. Lighthouse Beach, Samudra Beach and Hawa Beach are three popular tourist spots. In addition, numerous beach resorts, hotels and bars are scattered across Kovalam to entertain tourists.
You can easily access Kovalam via Thiruvananthapuram International Airport and Thiruvananthapuram Central Railway Station. Prices of properties here range from approximately ₹30 lakh to ₹6.36 crore.
Things to Consider before Buying a Commercial Property in Thiruvananthapuram
Here are some points you should remember while investing in commercial real estate in Thiruvananthapuram.
Location and connectivity
When looking for a commercial property suiting your budget, consider searching the locality. A commercial plot will promise high returns if people can easily access it. Consider seeking help from real estate consultants to gain insights into the location's development prospects. They will also help you understand what sort of returns you can get from it.
When investing in an under-construction building, you should research the builder's profile. You can choose to browse through the builder's past projects and their success rates. Furthermore, you can verify the information provided by builders by contacting their previous investors.
This will safeguard you from investing in low-quality or illegally constructed commercial buildings.
The Real Estate Regularity Authority Act 2016 mandates forming a Real Estate Regularity Authority (RERA). This statutory body ensures transparency and accountability in real estate industries in India.
Every builder or broker in Thiruvananthapuram must register themselves and their properties on the Kerala RERA portal. Investors can ascertain a property's authenticity by checking its registration in the RERA portal.
Before investing in commercial properties in Thiruvananthapuram, consider verifying its layout plan. To do so, you must check whether your shortlisted properties have all the necessary legal permissions. This includes permissions from the government and local administrative bodies to use the property or land for commercial purposes.
Stamp Duty in Thiruvananthapuram
The stamp duty applicable to properties in Thiruvananthapuram is given in the table below:
| | |
| --- | --- |
| Ownership | Stamp Duty |
| Female | 8% |
| Male | 8% |
| Male + Female | 8% |
| Male + Male | 8% |
| Female + Female | 8% |
Registration Charges in Thiruvananthapuram
The table given below displays the registration charges applicable to properties in Thiruvananthapuram.
| | |
| --- | --- |
| Ownership | Registration Charges |
| Female | 2% |
| Male | 2% |
| Male + Female | 2% |
| Male + Male | 2% |
| Female + Female | 2% |
Also Read: Guide for Kota Commercial Real Estate Investment
Thiruvananthapuram Commercial Real Estate- What's the Forecast?
As the capital of one of the fastest-growing states, Thiruvananthapuram will likely witness considerable growth and infrastructural development in the coming years.
Technopark phase III is a work in progress to give a new facelift to Thiruvananthapuram's economy. Kazhakootam Elevated Highway is expected to make this city's IT hub more accessible to employees and businesses.
Thiruvananthapuram is taking steps to establish itself as a smart city. Organisations are taking initiatives to develop the city with modern amenities.
Therefore, you can earn high ROI by investing in commercial properties like hotels, restaurants and office spaces in Thiruvananthapuram. 
Also Read: Guide for Jalandhar Commercial Real Estate Investment
Commercial Real Estate vs Other Assets
Let's analyse the differences between commercial real estate and other asset classes regarding returns on investment.
Commercial Real Estate vs Residential Real Estate
Commercial real estates are more expensive than residential real estate. But, the higher rental from these properties ensures higher returns over time. However, due to their soaring price, commercial properties carry higher credit risk than their residential counterparts.
Commercial Real Estate vs Gold
Commercial real estate investments promise higher returns than investments in gold. However, buying and selling gold is easier and carries lower risks.
Commercial Real Estate vs Bonds
Both bonds and commercial real estate are good sources of passive income. However, bonds have a more liquid market than commercial real estate, and they offer more stable returns.
Commercial Real Estate vs Stocks and Mutual Funds
Stocks and mutual funds are subject to market volatility. Therefore, an investor must thoroughly understand this marketplace before investing. Also, investors can get high returns if they are open to significant losses in the stock market. However, commercial real estate investment promises stable returns at a comparatively low risk of losing money.
The table below depicts a comparative analysis of assets based on their liquidity, volatility, ticket price, and risks.
| | | | | | |
| --- | --- | --- | --- | --- | --- |
| Parameters | Commercial Real Estate | Stocks and Mutual Funds | Gold | Residential Real estate | Bonds |
| Returns | High | High | Moderate | Moderate | Moderate |
| Liquidity | Low | High | high | Low | Moderate |
| Risk | Low | High | Low | Low | Moderate |
| Volatility | Low | High | Low | Low | Low |
| Ticket price | High | Varies | Low | High | Varies |
If you want to invest in low-risk bonds and earn stable returns, browse our home page. Here, you will find top-rated bonds trending in today's market. So register now and invest without hidden or additional charges.
Steps to Invest in Commercial Real Estate in Thiruvananthapuram
To invest in commercial real estate in Thiruvananthapuram, follow the given steps:
Step 1: Finalise your budget for investing in commercial property.
Step 2: Conduct market research on potential locations and sites that may flourish in future.
Step 3: Shortlist some locations and properties that suit your budget.
Step 4: Conduct on-site research to analyse the ground situation closely. You may also consult various real estate consultants to know these sites' return potential.
Step 5: Finalise a commercial plot that fits your budget and investment goals.
Step 6: Assess official documents like Foundation Certificate, Title Deed, Property Assessment Extract, etc., provided by the seller.
Step 7: Complete the stamp duty and registration formalities to transfer the property in your favour.
Step 8: You need to pay service fees to brokers or real estate consultants for availing their services.
Step 9: Finally, you may cover your newly purchased property with an insurance plan. This will safeguard your finances in case of any damage to your property.
Final Word
Having a world-class infrastructure and a highly educated workforce, Kerala's capital Thiruvananthapuram is an investment destination for many Indians. However, before investing in commercial properties here, investors must conduct their due diligence. They must also consider adhering to RERA guidelines while purchasing or investing in commercial real estate.
Frequently Asked Questions
What is a lease structure?
A lease is a financial contract that involves two parties- a lessor and a lessee. A lessor is the owner of the property, while a lessee is the one who is planning to occupy the property. The lease structure allows a lessee to use a property for a certain period in exchange for steady payments.
What are the important industries in Thiruvananthapuram?
Travancore Titanium Products, Infosys, Ernst and Young, Tata Elxsi, Kerala Automobiles Limited, and Trivandrum Rubber Works are some of the most important manufacturing and IT industries in Thiruvananthapuram.
What is Stamp Duty?
When an individual sells a property, he/she must pay a particular tax called the stamp duty. Section 3 of the Indian Stamp Act 1891 elaborately details about stamp duty payable by property owners. Each state of India possesses different stamp duties. Therefore, every buyer must pay this tax per the property's location.
What are the prime locations to invest in Thiruvananthapuram?
Nedumangad, Kovalam, Kazhakootam, Neyyattinkara and Seekariyam are some of the best locations to invest in commercial properties in Thiruvananthapuram.