Guide for Puducherry Residential Real Estate Investment
10 min read • Published 22 October 2022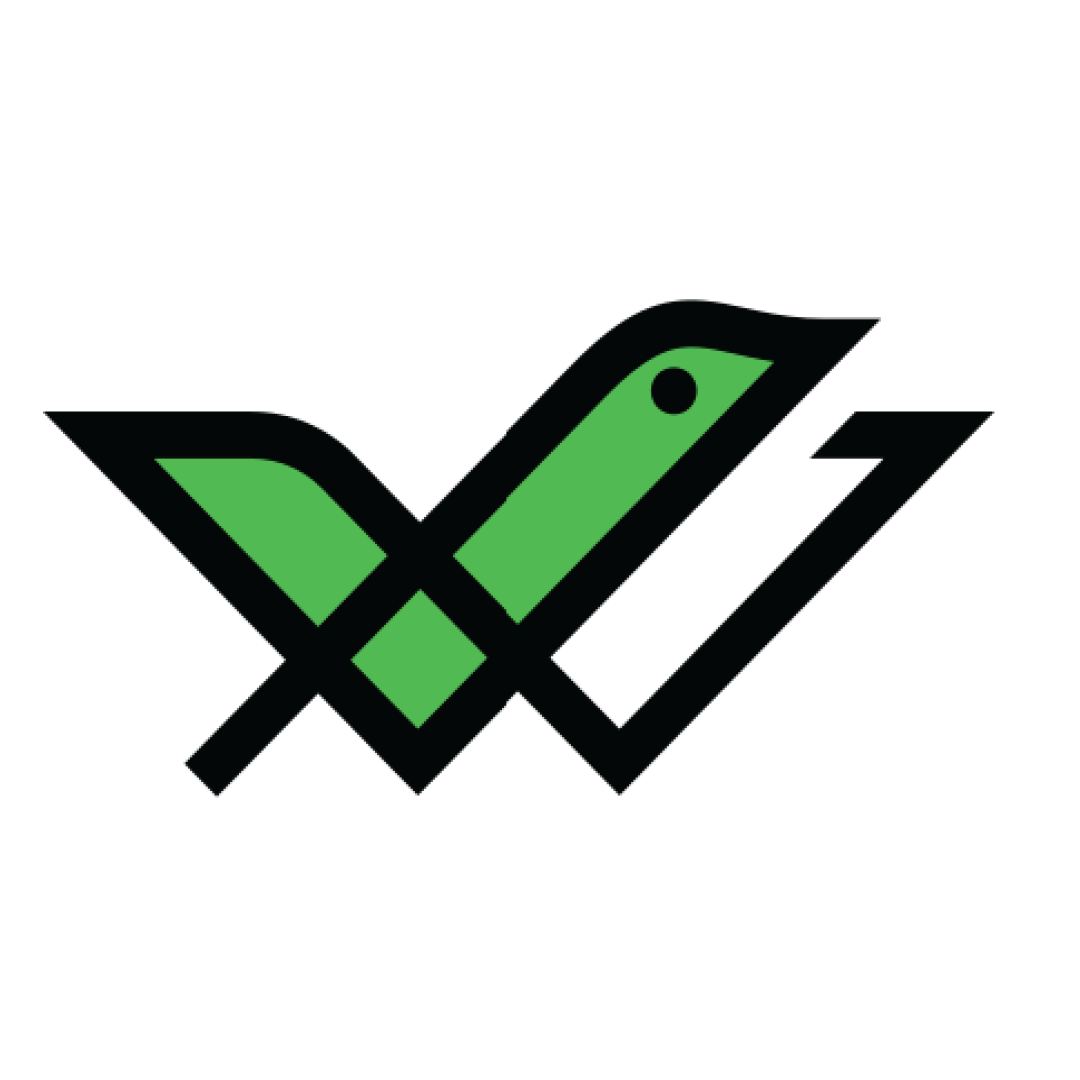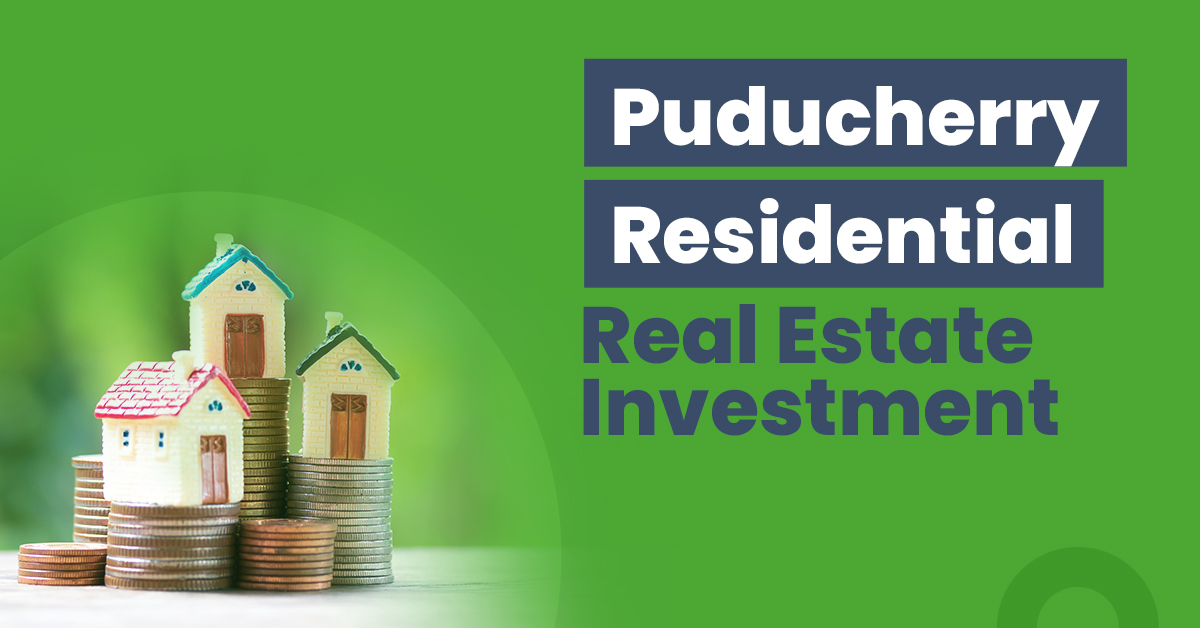 Puducherry is the name of India's 8th Union Territory, as well as a city of the same name in Puducherry. It is known for its clean and mesmerising scenic beaches. The best part of living here is the lack of crowds or chaotic life. Its distinctive blend of French and Tamil history influences the local culture, so you can enjoy the different cuisines and festivities.
The Union territory has some of the finest educational institutions in India. There are around 76 colleges and 14 standalone institutions at this UT. Furthermore, Puducherry has a proper transportation network of buses, cabs, railways, and a regional airport for connectivity.
Some key industries in Puducherry include tourism, textiles, food processing, engineering, electronics, light, and leather. These industries are supported by 3 minor seaports located in Puducherry and in nearby Karaikal and Mahe.
Top Reasons to Invest in Puducherry Real Estate
Puducherry can be an excellent option to invest in real estate because of the following reasons:
Puducherry is the home to some prominent educational institutions in India like Jawaharlal Institute of Post Graduate Medical Education and Research (JIPMER), Pondicherry University (PU), National Institution of Technology Pondicherry.
These reputed institutes are known for providing quality education and campuses to students. This draws in demand for hostels and other co-living spaces in this UT.
The strategic location of Puducherry makes it easily approachable from any part of India.
It has excellent road connectivity to major towns and cities in the nearby states of Karnataka, Tamil Nadu, Andhra Pradesh and Kerala. The nearest railway junction is in Villupuram, and there is a meter gauge railway line connecting it to Puducherry.
It also has a regional airport located in Lawspet. There are also 3 minor seaports situated in Puducherry. Its transport infrastructure promotes exports and imports, which boosts the development of industries and real estate demand.
Hospitals and Other Medical Facilities
Puducherry provides its residents with proper medical infrastructure with world-class multi-speciality hospitals like New Medical Centre, East Coast Hospital and government hospitals like Indira Gandhi Government General Hospital and Pondicherry Institute of Medical Science.
These hospitals are facilitated by proper roadway connectivity, which makes them easily accessible to the population in case of emergencies.
Employment Opportunities and Emerging Industries
Puducherry is home to various manufacturing as well as IT industries. These industries are in an emerging state. While some IT giants like WIPRO have already established their workplaces, many are yet to come. Moreover, the Puducherry Government has set aside areas for IT development to encourage more commercial investments in the city.
Fisheries and agricultural activities are well-established industries in this Union Territory and provide plenty of revenue.
Puducherry is one of the top tourist places in South India. Investors can rent out the property to host special events or to tourists for stays to gain returns. Tourist places often attract tax exemptions for real estate investments. Moreover, having residential real estate in exotic locations provides a picturesque experience away from cities after retirement.
Residential Real Estate Investment Opportunities in Puducherry
Here are some of the high-demand localities in Puducherry that are ideal for residential real estate:
Murunagapakkam is known for its proper connectivity to educational centres, hospitals and entertainment centres like shopping malls and playgrounds. Moreover, the ambient nightlife with inter and intra-city connectivity of buses and railways makes it highly convenient for the residents.
NH-38 connects Murungapakkam to Chennai. Furthermore, the area is near well-known government healthcare centres like PHC Kosopalayam, IGGMCRI, and RGGWCH. The nearest schools are Aditya Vidyashram, Kothari Vidyamandir, etc., while the closest super mall is AVR supermarket.
Residential real estate prices range from ₹850/sq. ft. to ₹3581/sq. ft.
Lawspet can be an excellent locality for investors looking for residential properties at affordable rates. The locality has adequate primary and secondary schools, with proper medical infrastructure to cater to the basic amenities of the residents.
NH 132 and NH 38 connect Lawspet to the rest of Tamil Nadu. The area shares proximity to schools like St. Joseph of Cluny Higher Secondary School and Sree Sai Engineering Academy. Lawspet Primary Health Centre also lies in the locality.
Prices of residential properties range from ₹495/sq. ft. to ₹7062/sq. ft.
Read Also: Guide for Thiruvananthapuram Residential Real Estate Investment
Things to Consider before Purchasing a Residential Property in Puducherry
Below are some points to keep in mind before investing in residential real estate in Puducherry:
The location of real estate provides an overview of the market value and the prospect of the property. For example, residential properties with excellent roadway networks, connectivity, and proximity to schools, colleges, offices, hospitals, and entertainment centres often attract high rates.
An adequate supply of water and electricity, easy availability of LPG and nearby markets for buying groceries or medicines are a few deciding factors that determine the market value of a property.
An investor should always keep his/her budget in mind to avoid overspending and smartly allocating capital for greater returns. Puducherry's residential properties are offered at competitive prices with higher capital returns.
RERA, or Real Estate Regulatory Body, was introduced under the Real Estate Regulatory Act 2016 to check the authenticity of property and builders.
You may refer to the official RERA portal of the Puducherry Government to check the legitimacy of the builder and the property.
Stamp Duty in Puducherry
The stamp duty rates for residential property sales in Puducherry are as follows:
| | |
| --- | --- |
| CATEGORY | STAMP DUTY RATES |
| Conveyance | 10% of the sale or guided property value, whichever is higher. |
| Sale agreement | ₹33.75 |
| Contract sale | ₹20 |
| Loan without asset | 1% of the debt value, the maximum limit being ₹ 25000 |
| Loan with asset | 1% of the debt value, the maximum limit being ₹ 25000 |
Registration Charges in Puducherry
Registration charges for legal property handover are mentioned below:
| | |
| --- | --- |
| CATEGORY | Registration charges |
| Conveyance | 0.5% of the sale value or the guided property value, whichever is higher. |
| Sale agreement | ₹ 20 |
| Contract sale | 0.5% of the advanced payment |
| Loan without asset | 0.5% of the debt, the maximum being ₹ 5101 |
| Loan with asset | 0.5% of the debt |
Puducherry Residential Real Estate Sector: What's the Forecast?
The Central Government has allocated ₹18.3 billion in funding for establishing a smart city in Puducherry under the budget for the year 2022-2023. The government has allocated funds to various sectors, including tourism, heritage, affordable housing, water supply, education, sewage treatment, optical fibre, industries and e-commerce.
As per the Chief Minister of Puducherry, the smart city mission would also include beautifying the city and upgrading of the botanical garden, swadeshi mills and urban forest.
The above-mentioned projects, untaken by the government, are specifically targeted for the upliftment of tourism and the lifestyle of the residents. Therefore, these measures will likely attract investors planning to set up restaurants, shopping malls and other commercial and residential properties to gain higher returns over the years.
Residential Real Estate vs Other Asset Classes
Given below are some comparisons between residential real estate and other asset classes:
Residential Real Estate vs Gold
Real estates require larger investments compared to gold. Real-estates are suitable for long-term investments, whereas gold is ideal for short-term and long-term investments. However, real-estates can yield higher profits over the long run than gold.
Residential Real Estate vs Bonds
Bonds are a more secure investment compared to real estate. However, real estates yield higher return rates. Recent inflation rates suggest that real estate would be a better investment option in the longer run. Real estate also invites various government tax benefits.
Residential Real Estate vs Mutual Funds and Stocks
Residential properties require higher investment compared to stocks and mutual funds. Both stocks and mutual funds provide significantly higher returns as compared to real estate. However, mutual fund and stock investments are subject to market risks and can result in losses for an investor.
Residential Real Estate vs Commercial Real Estate
Residential real estate comes with lower risks compared to commercial real estate. Commercial real estate provides higher returns than its residential counterparts. However, residential real estate investors enjoy various tax benefits which are not available to commercial real estate investors.
The following chart compares the various asset classes based on their returns, liquidity, risks, volatility and ticket size.
| | | | | | |
| --- | --- | --- | --- | --- | --- |
| Parameters | Residential Real Estate | Stocks & Mutual Funds | Gold | Commercial Real Estate | Bonds |
| Returns | Moderate | High | Moderate | High | Moderate |
| Liquidity | Low | High | High | Low | Moderate |
| Risk | Low | High | Low | Low | Moderate |
| Volatility | Low | High | Low | Low | Low |
| Ticket Size | High | Varies | Low | High | Varies |
Want a secured investment that provides a fixed and consistent income? Register now and start investing in bonds.
Steps to Invest in Residential Real Estate in Puducherry
Following are the steps to start investing in residential real estate in Puducherry
Step 1: Sort out some locations with the property where you wish to invest in.
Step 2: Prepare a budget based on the EMI you can afford to pay after excluding basic necessities.
Step 3: Visit the location with a professional who has a sound understanding of the market value and trends. Check for the amenities, accessibility to schools and hospitals, and connectivity.
Step 4: Check if the property and the builder are RERA registered.
Step 5: Contact a legal assistant to complete formalities like documentation, paying stamp duty and registration fees.
Step 6: Pay the brokerage and legal services.
Step 7: Get insurance to safeguard the property from any future damage.
Read More: Guide for Raurkela Residential Real Estate Investment
Final Word
Over the years, Puducherry has shown tremendous infrastructural development. It is now home to several reputed hospitals, schools and shopping malls. Moreover, the Puducherry Government has allocated sufficient funds to develop proper water and electricity channels for every resident.
With all the basic amenities available, residential properties are in high demand here. This makes investing in residences lucrative. However, before you choose to invest, make sure to conduct thorough research and abide by the RERA norms of the Union Territory.
Frequently Asked Questions
What are the nearest airports and railway stations in Puducherry?
The Pondicherry Airport is in Puducherry only. It also shares close proximity to Chennai airport. There are 4 major railway stations in Puducherry, namely Puducherry, Mahe, Villianur, and Karaikal.
What are the best locations to invest in real estate in Puducherry?
Some of the best localities to invest in Puducherry are Lawspet, Muthialpet, Murungapakkam, Marie Oulgaret, and Orleanopet.
Is Pondicherry expensive?
Pondicherry is the cheapest city in the Union territory of Puducherry. Moreover, Puducherry is cheaper than any other city in Tamil Nadu, providing the same quality services.
What is stamp duty?
Stamp duty is a legal tax that has to be paid to the state government for purchasing a property. It is for the legal handover of the property to the investor.
Do I have to pay stamp duty for an old or under-construction property?
Yes. Stamp duty must be paid for every property purchase irrespective of state or age.