Guide for Prayagraj Residential Real Estate Investment
9 min read • Published 23 October 2022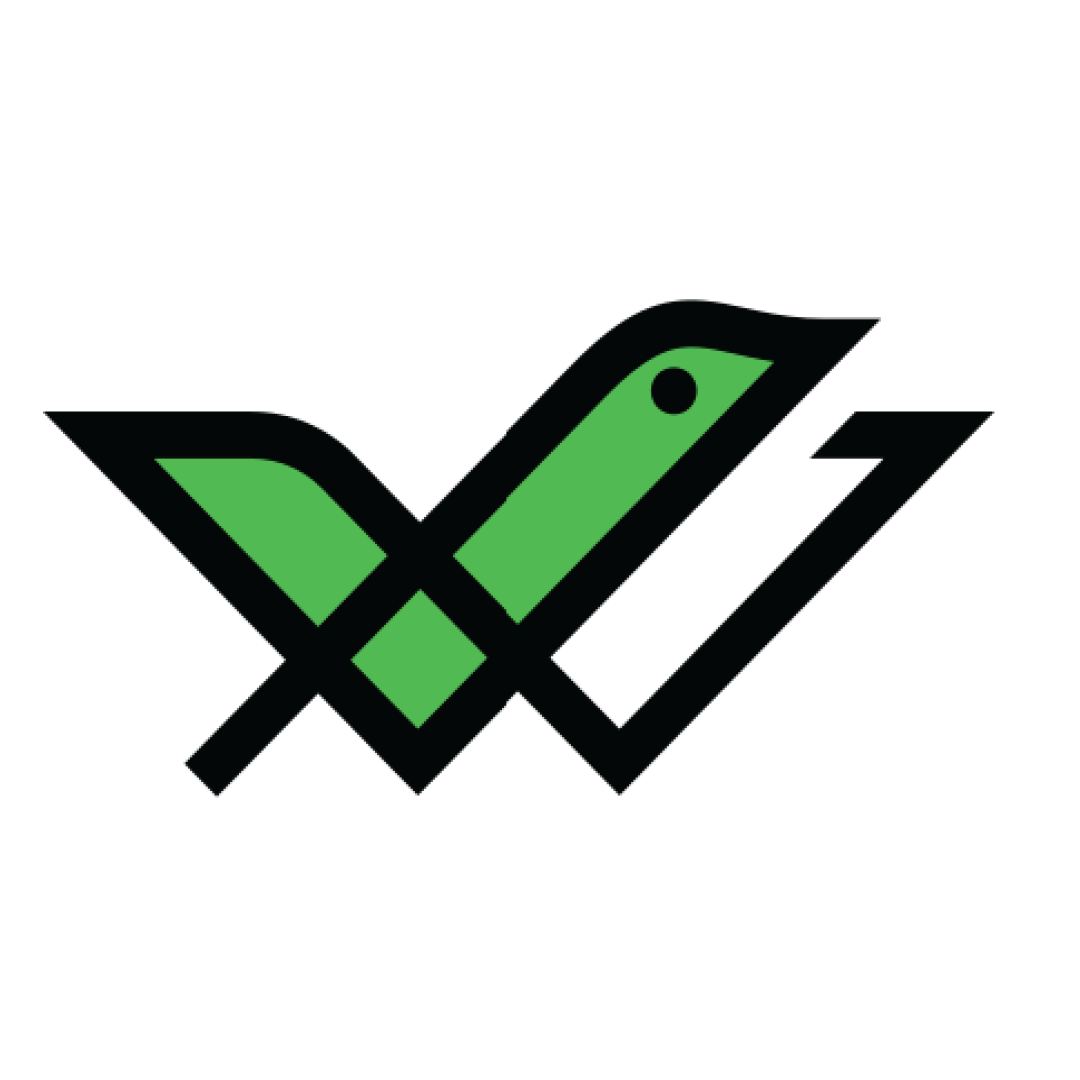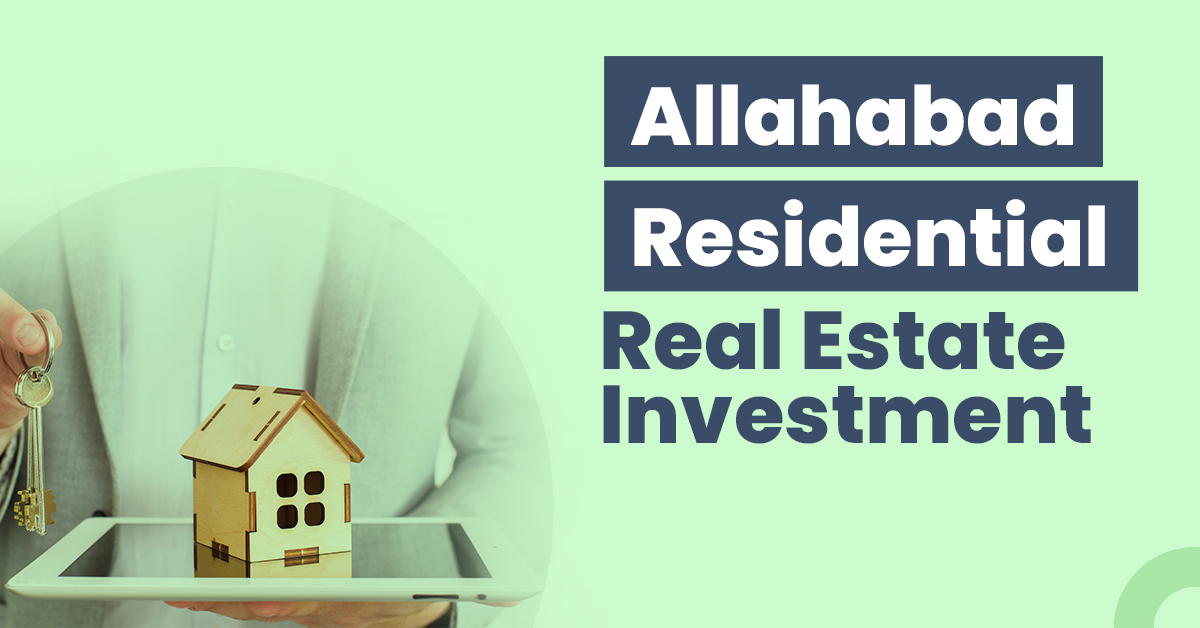 Prayagraj is the 7th most populated city in Uttar Pradesh and is ranked 11th among 100 smart cities in India. It is also home to several historical architectures and is a holy place for the Hindus.
This makes this city a popular destination for tourism, which drives the economy of Prayagraj. The city is now known as Prayagraj as it is the meeting point for three holy rivers, Ganga, Yamuna and Saraswati.
Besides tourism, the city is known for its colleges, research institutions, financial services and real estate market. In terms of connectivity, Prayagraj is very well-connected to the rest of India via roads, rail and air. The Prayagraj Airport is only 12 km away from the main city. The Prayagraj Railway Junction is one of the busiest stations and provides connectivity to the rest of India. 
The real estate sector in this city is rapidly evolving due to its smart city infrastructure development projects. Therefore, residential living in Prayagraj will benefit you as an investor as it will give security to your assets and fetch good returns in the future due to its popular demand.
Read the details below to understand Prayagraj's residential real estate opportunity.
Top Reasons to Invest in Prayagraj Real Estate
Prayagraj, is one of the most populous cities in Uttar Pradesh. Its economy and quality of life have improved rapidly in recent years. Read the points below to understand why buying a residential property in Prayagraj is best for you.
Prayagraj is among the top 100 smart cities in India under the smart cities initiative of the Government of India. It has also been ranked among the world's fastest-growing cities.
In addition, Prayagraj is also among the 3 cities selected for bilateral development between USA and India under the smart cities initiative. Metrolite, a light rail system, is also being developed in Prayagraj, and it is expected to be completed by 2025. Hence the infrastructure development in Prayagraj is one of the best in India.
Prayagraj is a meeting point for 3 important rivers in India, Ganga, Yamuna and Saraswati. It is famous for its rich culture and heritage of the deep-rooted Hindu culture in this country. This meeting point of the 3 rivers makes this city a holy place for offerings. 
Tourists flock to this city to visit historical and cultural attractions like the Kumbh Mela, Ashoka Pillar, Allahabad Museum, Allahabad Fort, etc. The active tourism and development related to tourism make this city an excellent location to settle in.
Besides tourism, Prayagraj is a business hub for other sectors like education, research and IT. Top colleges and research institutes, like the University of Allahabad, are a good boost for the city's residential societies and real estate market.
Investing in a property in Prayagraj can offer the benefit of passive income like rental earnings and also a good return on investment in the future. As it is a developing city with good employment opportunities, there is a high demand for rental spaces. This can be a good source of passive income for you.
Residential Real Estate Investment Opportunities in Prayagraj 
Listed below are some of the best places for residential investment in Prayagraj:
This locality in Prayagraj is one of the best-planned areas for residential projects. Moreover, it has good connectivity to other parts of the city via Zero Road, Prayagraj city railway station and Prayagraj junction railway station.
Prices of residential properties in George Town start from ₹5,173 per square foot.
Civil Lines area is well known for its infrastructure and connectivity in Prayagraj. It is a luxury residential area with few educational institutes, such as Arya Kanya College. Therefore, buying a property in this area will give you access to modern amenities and a good quality of life.
Prices of residential properties here start from ₹5,555 per square foot.
Read Also: Guide for Amritsar Residential Real Estate Investment
Things to Consider before Buying a Residential Property in Prayagraj 
If you want to buy a residential property in Prayagraj, consider the following points to make a choice.
Property Developer's Reputation
Before verifying anything else, you should make sure to choose a property that is made by a reputed builder with years of experience in this field. This will ensure that your property is made with high-quality materials and construction work, and it will keep its value in the future.
One of the most crucial factors of a good residential property is its connectivity. Good transportation arrangements via road, air and railway are always preferred for any residential investment. Also, check if there are reliable public transport facilities available.
Always verify the details about your residential property and its builder from the official website of RERA Uttar Pradesh. This will verify the property's authenticity and avoid any fraudulent practices with your investments.
The Real Estate Regulatory Authority (RERA) is a state-wise government body that governs all the real estate-related activities in all states within India. These were formed in every state as per the Real Estate Regulatory Authority Act of 2016.
Location is among the most important factors for real estate investments. Therefore, buy a residential property in a location with high demand to get the best advantage of a property and improve your chances of getting good returns later.
You can also plan and invest in an undervalued location which has good growth potential in the near future.
Stamp Duty in Prayagraj
The stamp duty charges for real estate in Prayagraj are mentioned below:
| | |
| --- | --- |
| Gender | Stamp Duty Charges |
| Male | 7% |
| Female | 6% |
| Joint (Female + Male) | 6.5% |
| Joint (Male + Male) | 7% |
| Joint (Female + Female) | 6% |
Registration Charges in Prayagraj 
The registration charges applicable to residential properties in Prayagraj are given below.
| | |
| --- | --- |
| Gender | Registration Charges |
| Male | 1% |
| Female | 1% |
| Joint (Male + Male) | 1% |
| Joint (Male + Female) | 1% |
| Joint (Female +Female) | 1% |
Prayagraj Residential Real Estate Sector: What's the Forecast? 
Prayagraj has a rich cultural and historical heritage that draws tourists and residents from all parts of India. Moreover, it is a centre of learning with some of the best educational institutions for higher education in the country, such as Allahabad University, Indian Institute of Technology, Motilal Institute of Technology, etc. 
In 2015, the Government of Uttar Pradesh and the United States Trade and Development Agency (USTDA) signed a Memorandum of Understanding (MOU) to develop Prayagraj into a smart city. A number of projects under the Smart Cities Mission, like the construction of the Ganga Museum and the installation of electric crematoriums, are expected to be completed by 2025. 
In addition, the development of new metro lines and roadways will open access to the city. This will bring development in the real estate market. Access to tourist attractions and rivers will also play a great role in shaping this city's future real estate state.
Residential Real Estate vs Other Asset Classes
Besides real estate, stocks, gold, mutual funds, and bonds are all different investment options that generate passive income for an investor. However, each asset has different advantages and disadvantages. To understand the best option for you, follow the comparisons below.
Residential Real Estate vs Stocks & Mutual Funds
Residential real estate offers good returns to investors over the long term with minimal risks that are primarily controllable. On the other hand, stocks and mutual funds are high-return assets with high risk and volatility. Investors need to be knowledgeable about the stock market to make profits reliably.
Residential Real Estate vs Commercial Real estate
Commercial real estate investments offer good returns to investors and have consistently higher demands. These assets appreciate rapidly over years and offer higher rental income. Residential properties offer lesser returns comparatively. But they come with lower risks and are less expensive. 
Discover More: Guide for Prayagraj Commercial Real Estate Investment
Residential Real Estate vs Bonds
Residential real estate is an asset that requires high initial investments and has a long-term return structure. They offer higher returns compared to bonds. In contrast, bonds offer moderate returns and moderate risks. Unlike residential real estate, bonds offer fixed interest rates on principal amounts.
Residential Real Estate vs Gold
Gold and gold-related investments like digital gold and gold bonds are stable investment options which offer a moderate return. On the other hand, residential real estate investments offer higher returns over the long term with low risks.
Given below is the table that illustrates the above assets based on returns, liquidity, risk, volatility and ticket price.
| | | | | | |
| --- | --- | --- | --- | --- | --- |
| Parameters | Residential Real Estate | Stocks & Mutual Funds | Commercial Real Estate | Bonds | Gold |
| Returns | Moderate | High | High | Moderate | Moderate |
| Liquidity | Low | High | Low | Moderate | High |
| Risk | Low | High | Low | Moderate | Low |
| Volatility | Low | High | Low | Low | Low |
| Ticket Size | High | Varies | High | Varies | Low |
If you want to invest in bonds and gold bonds, then you should check the best available bonds on our homepage.
Steps to Invest in Residential Real Estate in Prayagraj 
While buying residential real estate in Prayagraj, you should follow the steps given below.
Step 1: Finalise a budget for your investment.
Step 2: Conduct market research to understand current rates and other trends in real estate.
Step 3: Create a list of properties that fits your requirements.
Step 4: Visit all the shortlisted properties.
Step 5: Finalise your property from the selected list.
Step 6: Verify details and registration of the property from the RERA official website.
Step 7: Complete the registration process and make payments.
Read More: Guide for Visakhapatnam Residential Real Estate Investment
Final Word
Prayagraj is growing fast and is among the best cities in India to reside in. The education sector in this city makes it a good location for residential investment. Its growing economy through tourism also adds to the development of its real estate market. 
So if you are looking forward to investing in residential real estate in Prayagraj, it will very likely be a profitable venture.
Frequently Asked Questions
What are the types of residential real estate?
The properties that can be classified as residential properties are apartments, villas, single-family homes, etc.
What are the types of real estate?
The major types of real estate that work as assets for an investor or home buyer are land, residential, commercial, and industrial properties. All these types bring good returns. Based on your budget and capacity, you can invest in the real estate most suitable for you.
What is the AQI of Prayagraj?
Prayagraj has an AQI of 193, which is considered relatively better air quality than other locations.
What is the crime rate in Prayagraj?
Based on reports, Prayagraj has a moderate crime rate. Its crime rate is 44.79, which is a comparatively lower crime rate.