Guide for Amritsar Residential Real Estate Investment
9 min read • Updated 11 May 2023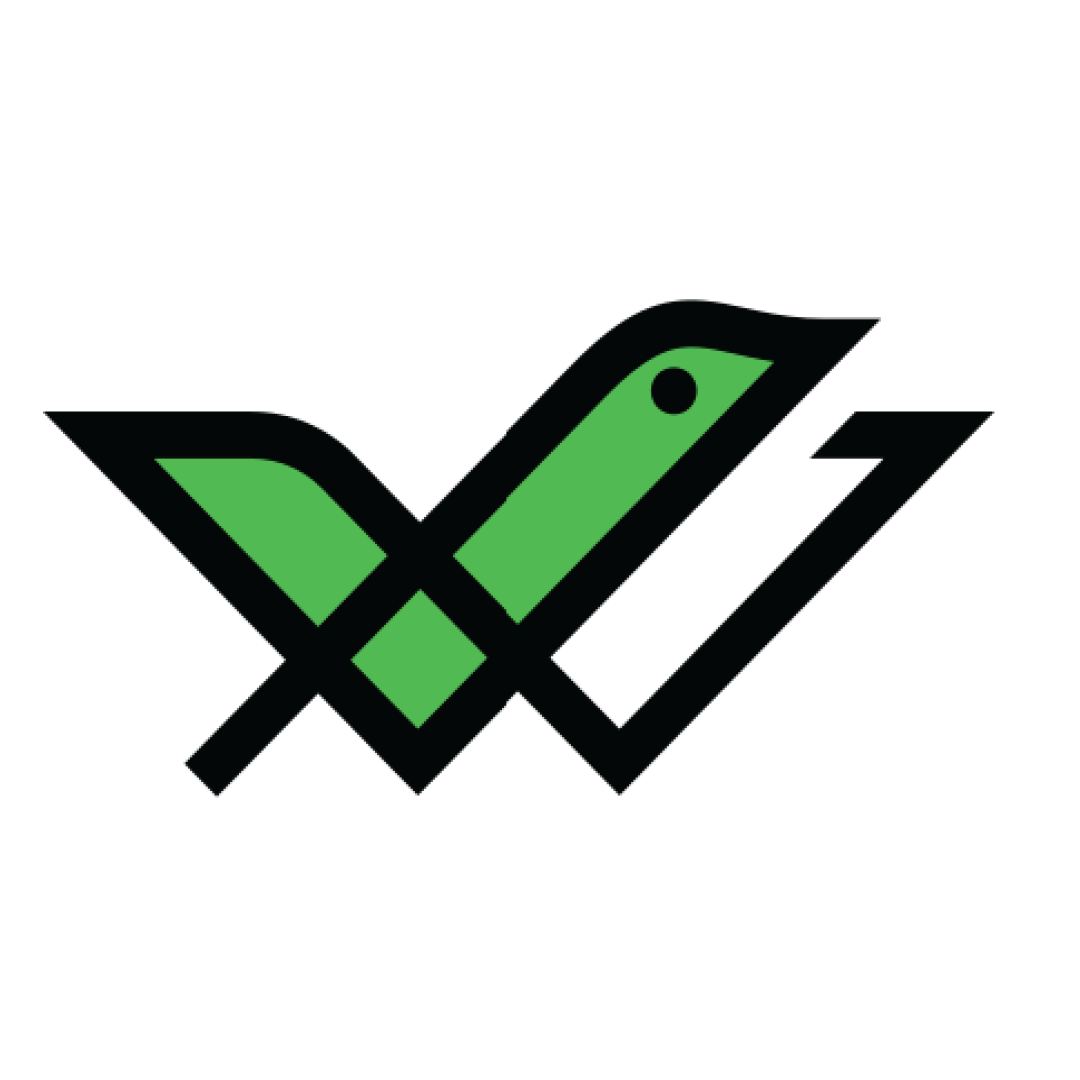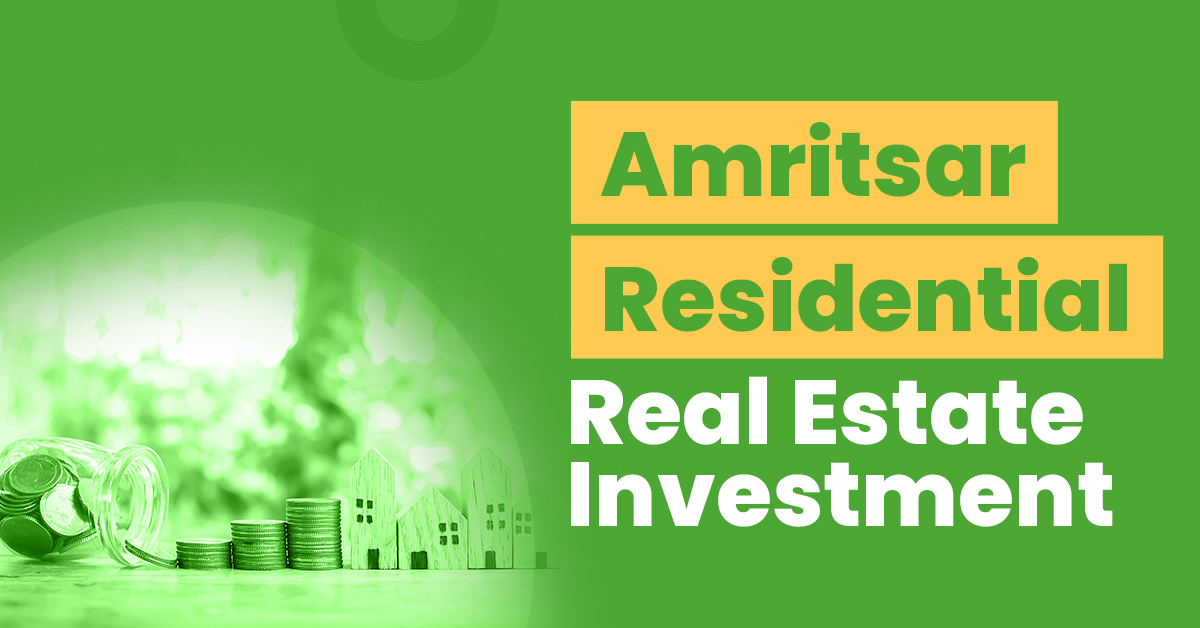 Amritsar is a beautiful city located in Punjab, around 217 km away from the capital city of Chandigarh. It is famous for the Golden temple, a renowned pilgrimage site for Sikhs. This city is a prominent tourist and trading hub that has witnessed rapid growth and development due to infrastructure development and changing lifestyles.
Amritsar boasts a diverse economy with textile, manufacturing and service sectors forming its backbone. It has a current metro area population of 1,425,000 as of 2022. It has undergone an increase of 1.79% since 2021. Its economic development, coupled with the growing population, indicates high demand for residential properties.
Let us explore everything to know about investing in residential real estate in Amritsar.
Top Reasons to Invest in Real Estate in Amritsar
Discussed below are some of the crucial reasons why people should consider investing in real estate in Amritsar:
Major Spiritual and Cultural Hub
Amritsar is a significant tourist spot that attracts more visitors than the Taj Mahal. This city in Punjab enjoys immense popularity among both domestic and international tourists. Nearly 70,000 people visit Amritsar on weekdays, and the number stretches up to 1 lakh on weekends.
Strategic Location with Good Connectivity
Amritsar features excellent connectivity to all major cities in India by air, road and rail. The city is only 28 km away from the border of Pakistan and occupies an important position in cross-border trade. The Sri Guru Ram Das Jee International Airport lets you take direct flights to both domestic and foreign destinations. A train journey allows you to reach Delhi in just 6 hours.
Healthcare and Educational Facilities
Healthcare and educational facilities are improving in Amritsar, which is a major reason it is emerging as a significant Tier II city in India. Moreover, many NRIs invest in Amritsar, contributing to the region's overall economic growth.
Real Estate Investment Opportunities in Amritsar
While it is essential to carry out an in-depth analysis before putting your money into real estate, investing in properties in the following localities of Amritsar will be beneficial:
It is a beautiful residential area with a rose garden and a landscaped park with a fountain and walking track. It also contains neighbourhood green spaces. This sprawling neighbourhood also has quite a few educational institutions and hospitals nearby. The price per square foot for an apartment ranges from ₹4,000 – ₹5,000.
This is an ideal location if you wish to avoid the congestion of traffic jams and pollution. The locality is well-connected with other places in Amritsar and has several well-known schools and hospitals nearby. Most of the residential properties in New Amritsar Colony fall in the range of ₹20 lakh to ₹40 lakh, and 2BHK apartments are the most common in this location.
This residential area is located 6.5 km from the Amritsar Railway Station. DAV International School and Oxford Public School are famous educational institutions near Bye Pass Road. There are also renowned medical institutions like the Fortis Escorts Hospital nearby. The average price for a 2 BHK apartment starts from ₹2,145 per square foot.
Read Also: Guide for Ranchi Residential Real Estate Investment
Things to Consider Before Purchasing Real Estate in Amritsar
Listed below are the important factors that individuals should consider before investing in residential real estate in Amritsar:
It is important to consider the location of a residential property. It should not be located in a remote area, as it might become difficult to access basic amenities. If there are children in the family, purchasing residential property near educational institutions is a good idea.
Moreover, buyers should consider the distance between the property and their workplaces. It will be easier to deal with medical emergencies if a hospital is nearby, so buyers should consider the distance between their property and the nearest hospital.
Background Check and Legal Documents
It is wise to have a clear idea about the seller's background before buying a property. The identity and title of all individual sellers must be verified along with their succession certificates. Buyers should not forget to analyse wills, gift deeds and partition deeds. Other documents that they should verify are encumbrance certificates, khata certificates, conversion certificates and power of attorney.
Buyers should evaluate whether there are any hidden charges associated with a real estate investment. Before making a purchase, consider the stamp duty and registration charges, cost of borrowing, furnishing, brokerage and GST. Hidden charges are bound to increase the actual cost of the property.
Check Authenticity through RERA
Check whether the property is registered with the Real Estate Regulation Authority (RERA). In India, every developer must register their projects with RERA and failure to comply will result in legal consequences.
You can check a property's authenticity by visiting the official website of RERA of Punjab.
Stamp Duty in Amritsar
Following stamp duty rates are applied on residential real estate in Amritsar:
| | |
| --- | --- |
| Gender | Stamp Duty Rates |
| Male | 7% |
| Female | 5% |
| Joint (Male + Female) | 6% |
| Joint (Male + Male) | 7% |
| Joint (Female + Female) | 5% |
Registration Charges in Amritsar
It is equally important to take into account the registration charges while investing in real estate in Amritsar:
| | |
| --- | --- |
| Gender | Registration Charges |
| Male | 1% |
| Female | 1% |
| Joint (Male + Female) | 1% |
| Joint (Male + Male) | 1% |
| Joint (Female + Female) | 1% |
Amritsar Residential Real Estate Sector: What's the Forecast?
Real estate investments in Amritsar have a bright future. The city is witnessing phenomenal growth due to various infrastructural projects and the financial prosperity of its people.
Now, both the central and the state government is encouraging the growth of the manufacturing sector here. The government of India has proposed building Amritsar, Delhi, Kolkata Industrial Corridor (ADKIC) to develop the manufacturing sector further.
Amritsar is already a significant Tier II city in India and well-connected to mega-industrial corridors. Analysts have predicted that in the near future, such cities will be the drivers of growth in the real estate sector.
Residential Real Estate Vs Other Asset Classes
This section will focus on comparing the returns generated from residential real estate and other asset classes:
Residential Real Estate vs Stocks & Mutual Funds
Generally, residential real estate generates more stable returns than mutual funds and stocks. Moreover, stocks and mutual fund investments are associated with high risks and are subject to market fluctuations. Compared to them, the real estate sector is less volatile. But stocks and mutual funds offer higher returns in the long run.
Residential Real Estate vs Commercial Real Estate
Residential properties are a good source of rental income although commercial real estate properties may have greater demand and rental prospects.
Discover More: Guide for Amritsar Commercial Real Estate Investment
Residential Real Estate vs Bonds
Both residential real estate properties and bonds are stable sources of passive income. But, when it comes to risk, bonds are associated with low credit risk. On the other hand, residential real estate is associated with high transaction costs, and it might be difficult to find a suitable buyer to sell the property.
Are you planning to invest in bonds? Check the top-rated bonds in the market on our homepage. So register now and start investing!
Residential Real Estate vs Gold
While residential real estate promises to generate better returns than gold, the latter is associated with more liquidity. Gold is considered a more secure investment option and is not as subject to market movements as real estate.
Here's a tabular representation of the comparison of the various asset classes:
| | | | | | |
| --- | --- | --- | --- | --- | --- |
| Parameters | Residential Real Estate | Stocks & Mutual Funds | Gold | Commercial Real Estate | Bonds |
| Returns | Low | High | Moderate | High | Moderate |
| Liquidity | Low | High | High | Low | Moderate |
| Risk | Low | High | Low | Low | Moderate |
| Volatility | Low | High | Moderate | Low | Low |
| Ticket Size | High | Varies | Low | High | Varies |
Steps to Invest in Residential Real Estate in Amritsar
Here is a step-by-step guide to investing in residential real estate in Amritsar:
Step 1: Decide on your budget, i.e. the amount you wish to invest.
Step 2: Do thorough market research about the sites that may see capital appreciation in the near future. List the places that match your budget.
Step 3: Go on a site visit and analyse the site. You can seek help from real estate consultants to analyse these sites' financial prospects and profitability.
Step 4: Select a property as per your requirements and prepare the requisite documents.
Step 5: To transfer the property's name in your favour, complete the mandatory formalities associated with stamp duty and registration.
Step 6: Remember that if you have availed the services of real estate brokers and consultants, service charges will be applicable accordingly.
Step 7: Consider purchasing an insurance policy for the real estate property. It will provide financial protection to you and your family if, by chance, the property suffers damage.
Read More: Guide for Allahabad Residential Real Estate Investment
Final Word
Amritsar is a manufacturing hub for numerous goods, such as embroidered clothes, printed textiles, woollen blankets and carpets. Moreover, it has Punjab's largest grain and commodity trading market. With an increase in infrastructural development and medical and educational facilities, Amritsar has become a suitable destination for real estate investors.
However, make sure you consult a real estate expert before making a financial decision.
Frequently Asked Questions
Which is the best area to purchase residential property in Amritsar? 
Ranjit Avenue, Bye Pass Road and New Amritsar Colony are some of the best localities to purchase residential properties in Amritsar. These areas have well-connected roads with educational and medical institutions nearby. 
Is Amritsar an expensive city to live in? 
The estimated monthly cost for an individual in Amritsar is ₹37,196, while that of a family is ₹1,05,514. It is one of the less expensive cities in the world while being one of the most important Tier II cities in India. 
What are the four types of real estate in India? 
Residential, commercial, industrial real estate and land are the four important types of real estate investments in India. 
What is a crucial disadvantage of real estate investment? 
Real estate investments tend to be quite illiquid. It isn't easy to redeem a large investment amount in a short period. Additionally, finding suitable tenants for rental income is challenging and time-consuming. 
Why is the demand for residential real estate growing in Amritsar? 
Over the past few years, the service industry has gained a strong foothold in Punjab, and as a result, demand for both residential and commercial properties is rising in the state. Besides, Punjab has always had a stable real estate business.