Guide for Prayagraj Commercial Real Estate Investment
10 min read • Published 30 November 2022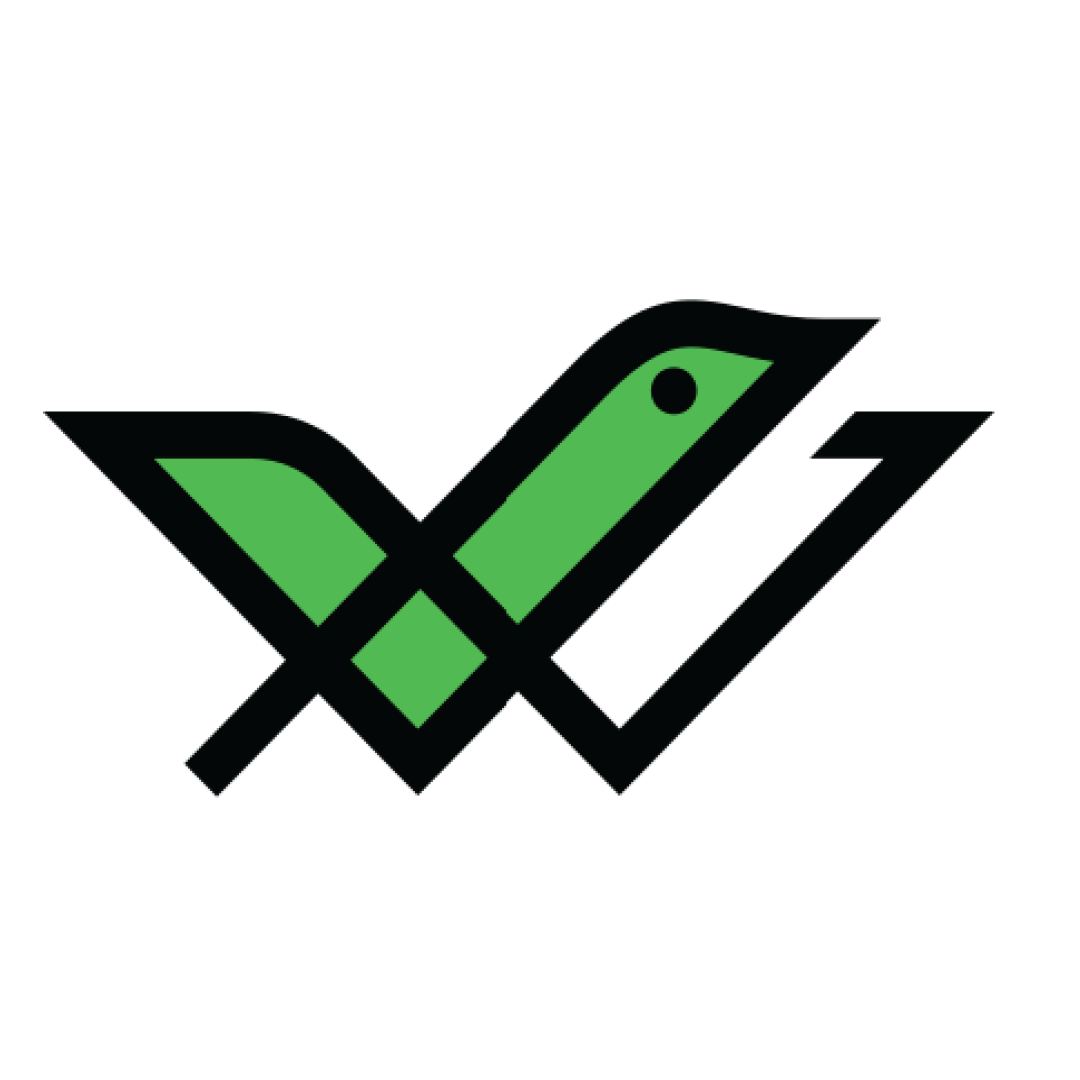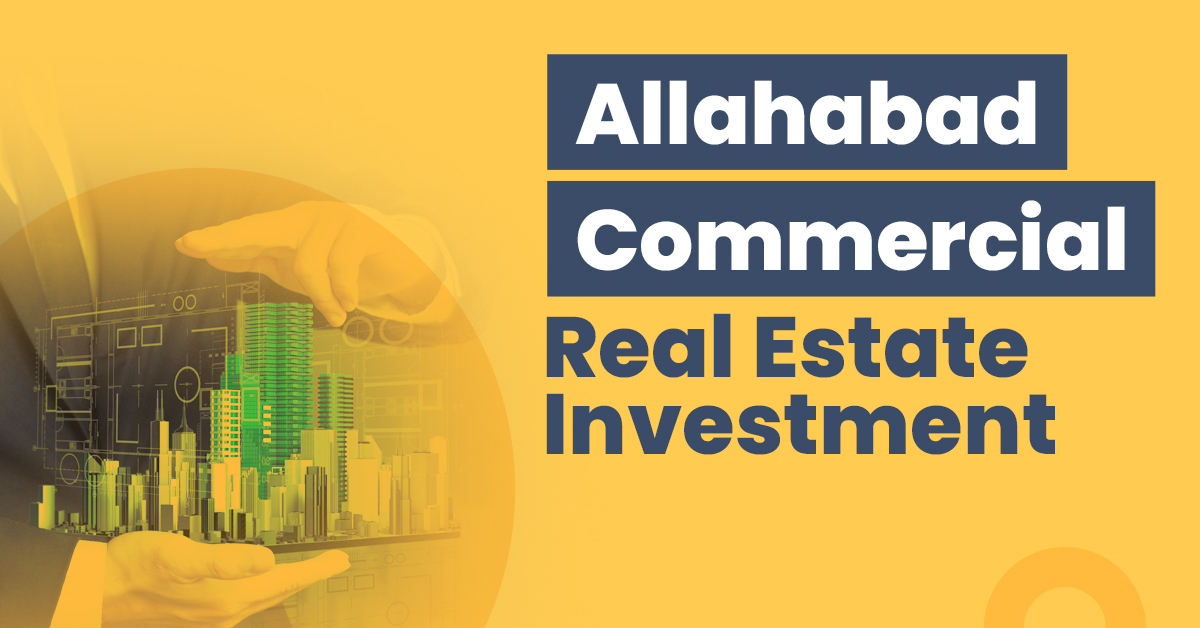 Prayagraj, also known as Allahabad and Illahabad, holds special relevance for Hindus owing to its historic position. This holy auspicious city is situated at the confluence point of three sacred rivers- Ganga, Yamuna, and Saraswati.
With many development projects completed in the city, Prayagraj ranks 11 among the 100 Smart Cities of India. Moreover, it tops as the city with the highest literacy rate in Uttar Pradesh. Prayagraj is famous for having many prestigious universities, research institutes, and central and state government offices.
Like some other cities of Uttar Pradesh, tourism is Prayagraj's primary source of income. However, today, Prayagraj is also one of the largest commercial centres in Uttar Pradesh, which makes it a prime location for profitable commercial real estate.
Top Reasons to Invest in Prayagraj Real Estate
Given below are some reasons why investors may want to consider investing in commercial real estate in Prayagraj.
One of the Best Smart Cities
As one of India's important 100 smart cities, Prayagraj opens many opportunities for investors due to the ongoing infrastructure and connectivity projects. Keeping up with this, commercial real estate is introducing urban workspaces to attract businesses to Prayagraj.
Owing to its historical relevance and geographic location, Prayagraj is home to several ancient temples. This city also hosts major Hindu festivals with immense grandeur. These festivals, like Mahakumbh Mela, attract pilgrims and tourists from all over the globe. Other than festivities, palaces, river doabs, Ghats, and museums attract visitors to Prayagraj throughout the year.
Commercial real estate offers an excellent opportunity to attract high returns on investment for office spaces and prominent tourist spots.
The growing requirements for urban workspaces in Prayagraj have opened gates for a source of passive income for real estate investors. You can get profited by renting out commercial spaces. With the ever-growing demand for workspaces and hotels, Prayagraj offers immense opportunities to attract rental income here.
Commercial Real Estate Investment Opportunities in Prayagraj
Several locations in Prayagraj attract businesses and work as hotspots for commercial real estate. Some of the prime locations for commercial real estate in Prayagraj are listed below:
Besides its relevance in India's freedom struggle, George Town is known for being the home of numerous elite and white-collar officers of Uttar Pradesh. It is located in the heart of Prayagraj and attracts tourists frequently.
Owing to these factors, George Town hosts a multitude of malls, restaurants, cafes, and other forms of entertainment for residents. Therefore, the growing demand for hotels, hostels, malls, shops, and restaurants here is an excellent opportunity for investors to gain high returns.
Civil Lines, also known as Canning Road, is Prayagraj's upper-class commercial and business centre. Ths locality is famous for its Gridiron plan roads and towering buildings. Civil lines consistently hustle with urban office spaces, prime restaurants, and cafes.
More than 24 shopping malls cluster across Civil Lines. Purshottamdas Tandon Marg, Thornhill Road, and Kamla Nehru road majorly connect Civil Lines to other parts of Prayagraj and UP.
The thriving workspaces and hang-out zones offer wonderful social and cultural life to the inhabitants of this locality. These features make real estate in Civil Lines a great investment choice for considerable gains.
Situated on the river Yamuna's banks, Naini is famous as the twin city of Prayagraj. This city is seeing growth in its population trends owing to emerging industries in Naini. The New Yamuna Bridge and Old Bridge connect Naini to other parts of Prayagraj.
Thus, Naini is a potential hub spot for commercial business in Prayagraj after Civil Lines. There is a growing demand for lands and properties to serve as office spaces, stores, restaurants, etc.
Things to Consider Before Buying Commercial Property in Prayagraj
Here are certain factors you must consider before purchasing commercial property in Prayagraj:
A lease is a legal document that binds a property owner and a tenant with specific terms and conditions. You should consider a legal advisor's help to understand the nitty gritties of a lease document. This will further help you understand the risks involved before investing your funds.
Connectivity and Location
You must always consider performing thorough research regarding the property's location in the city. A comparative study with other properties in nearby localities will help you make better investment decisions.
While conducting this research, you should consider the property's connectivity to major cities. Also, you can focus on the estimated distance to the nearest railway station, bus stand, and airport. These factors highly influence the value of properties you want to invest in.
If you are investing in an under-construction project, it is necessary to look into the builder's profile. As an investor, you need to study the builder's track record regarding his/her successful projects. It also helps to cross-check the available information before finalising a purchase.
Before investing in real estate, you need to have a clear idea about what type of commercial property you wish to invest in. Then, you should check if a certain locality has well-developed infrastructure.
For instance, places like Naini or George Town are tourist spots because they are near river Yamuna and have historic relevance respectively. Therefore, these localities open good investment opportunities for hotels, restaurants, and souvenir shops for locals and tourists. Furthermore, properties with urban workspace infrastructure and amenities will offer better ROI than those without modern facilities.
The Real Estate Regulatory Authority Act 2016 mandates the formation of a Real Estate Regulatory Authority (RERA). RERA aims to provide transparency and accountability in the real estate sector.
Every broker and builder must register themselves under the RERA of their respective states. This further implies that all commercial properties in Prayagraj must register themselves under the RERA portals of Uttar Pradesh.
You can check a property's authenticity by visiting the RERA website of Uttar Pradesh. This RERA verification will prevent you from entering fraudulent traps and losing money. RERA protects the interest of homebuyers and investors by making the real estate market organised and transparent
Stamp Duty in Prayagraj
Your invested amount will include specific stamp duty rates. The stamp duty rates to sell commercial properties in Prayagraj are given below.
| | |
| --- | --- |
| Property Owner | Stamp Duty Rates in UP |
| Man | 7% |
| Woman | 6%* |
| Man and Woman | 6.5% |
| Man and Man | 7% |
| Woman and Woman | 6% |
*One must note that there is a 1% reduction for stamp duty in Uttar Pradesh for women only, up to ₹10 lakh of their total value.
Also Read: Guide for Amritsar Commercial Real Estate Investment
Registration Charges in Prayagraj
Property owners must register their properties by paying the necessary registration fees to the UP Government. These charges are calculated on a property's circle rates provided by the state government.
| | |
| --- | --- |
| Property Keeper | Registration charges in UP |
| Man | 1% |
| Woman | 1% |
| Man and woman | 1% |
| Man and Man | 1% |
| Woman and Woman | 1% |
Also Read: Guide for Visakhapatnam Commercial Real Estate Investment
Prayagraj's Commercial Real Estate Sector- What's the Forecast?
As a smart city, Prayagraj promises various modern facilities to support residential and commercial purposes. In addition, the ancient temples bordering this city's river banks and museums are major tourist attractions. That is why there are always growth prospects for the hospitality sector.
The demand for properties near the rivers enhances the growth and value of international hotels and housing complexes. Demand for a more urban lifestyle attracts a growing number of cinema halls and shopping malls to Prayagraj.
There is also growth in the number of sport training centres for amateur and professional athletes. With numerous modern facilities, the smart city of Prayagraj is ready to compete with other prime smart cities in India.
These factors make Prayagraj ready to embrace new investment opportunities soon.
Commercial Real Estate vs Other Asset Classes
We can compare the ROI from commercial real estate and other asset classes with the points given below.
Commercial Real Estate vs Gold
Investment in commercial real estate promises to bring in higher ROI than gold. However, gold has less market volatility and can be considered a safe investment. Also, in general real estate investments are illiquid in nature, which is not the case with gold.
Commercial Real Estate vs Stocks and Mutual Funds
The stocks and mutual funds market is much more volatile and witnesses frequent price fluctuations than real estate. This makes it challenging for investors to plan their next investment without proper analysis. On the other hand, the real estate industry is less volatile and offers more stable returns over time compared to mutual funds and stocks.
Commercial Real Estate vs Residential Real Estate
Commercial real estate properties tend to have higher demands than their residential counterparts in prime cities like Prayagraj. Also, commercial real estate brings in higher rental prospects than residential real estate.
However, commercial real estate can carry high credit risk as returns depend on tenants' timely lease payments.
Commercial Real Estate vs Bonds
Bonds and commercial real estate are popular sources of passive income. However, unlike bonds, commercial real estate is highly illiquid. This is because the prices of commercial properties are relatively high, and it takes time to find appropriate buyers or tenants.
The table below depicts an easy comparative analysis of assets based on their liquidity, volatility, ticket size and risks.
| | | | | | |
| --- | --- | --- | --- | --- | --- |
| Parameters | Commercial Real Estate | Stocks and Mutual Funds | Gold | Residential Real estate | Bonds |
| Returns | High | High | Moderate | Low | Low |
| Liquidity | Low | High | High | Low | Moderate |
| Risk | Low | High | Low | Low | Moderate |
| Volatility | Low | High | Moderate | Low | Low |
| Ticket Size | High | Varies | Low | High | Varies |
Steps to Invest in Real Estate Prayagraj
Here are some steps to invest in commercial real estate in Prayagraj.
Step 1: Fix your budget or the amount you wish to invest.
Step 2: Conduct thorough market research on potential locations and sites that are developing or are soon to flourish.
Step 3: Note down or shortlist a few sites that suit your budget.
Step 4: Take on-site visits to analyse the ground situation closely. You may also consult various real estate consultants to understand the profitability and development potential of the sites.
Step 5: Finalise a commercial plot that suits your budget and investment plans.
Step 6: Prepare official documents like Foundation Certificate, Title Deed, Property Assessment Extract, etc.
Step 7: Complete the stamp duty and registration formalities to transfer the property in your name.
Step 8: You need to pay service fees to brokers or real estate consultants for availing their services.
Step 9: Finally, you may cover your newly purchased property with an insurance plan. This will look after your finances in case of any damage to the property.
Final Word
Commercial real estate is expected to bring profitable returns in Prayagraj due to the ever-growing tourism sector. If you look forward to investing in restaurants, showrooms, hotels, and office spaces, Prayagraj is your ideal destination. However, before making investments, you must conduct thorough market research. Also, seek assistance from a real estate agent to make a wise and informed decision.
Frequently Asked Questions
What are commercial real estates?
Properties like buildings or lands that are not used for residential purposes are commercial real estate. For instance, properties for hotels, offices, banks, resorts, restaurants, showrooms, and shops are commercial real estate properties. Unlike residential houses, one can use these properties for commercial purposes.
Which commercial places in Prayagraj are suitable for investing?
Properties in George Town and Civil Lines are believed to offer suitable workspaces that suit modern lifestyles. Therefore, commercial properties in these localities have the potential to bring good returns.