Guide for Mumbai Residential Real Estate Investment
11 min read • Published 14 October 2022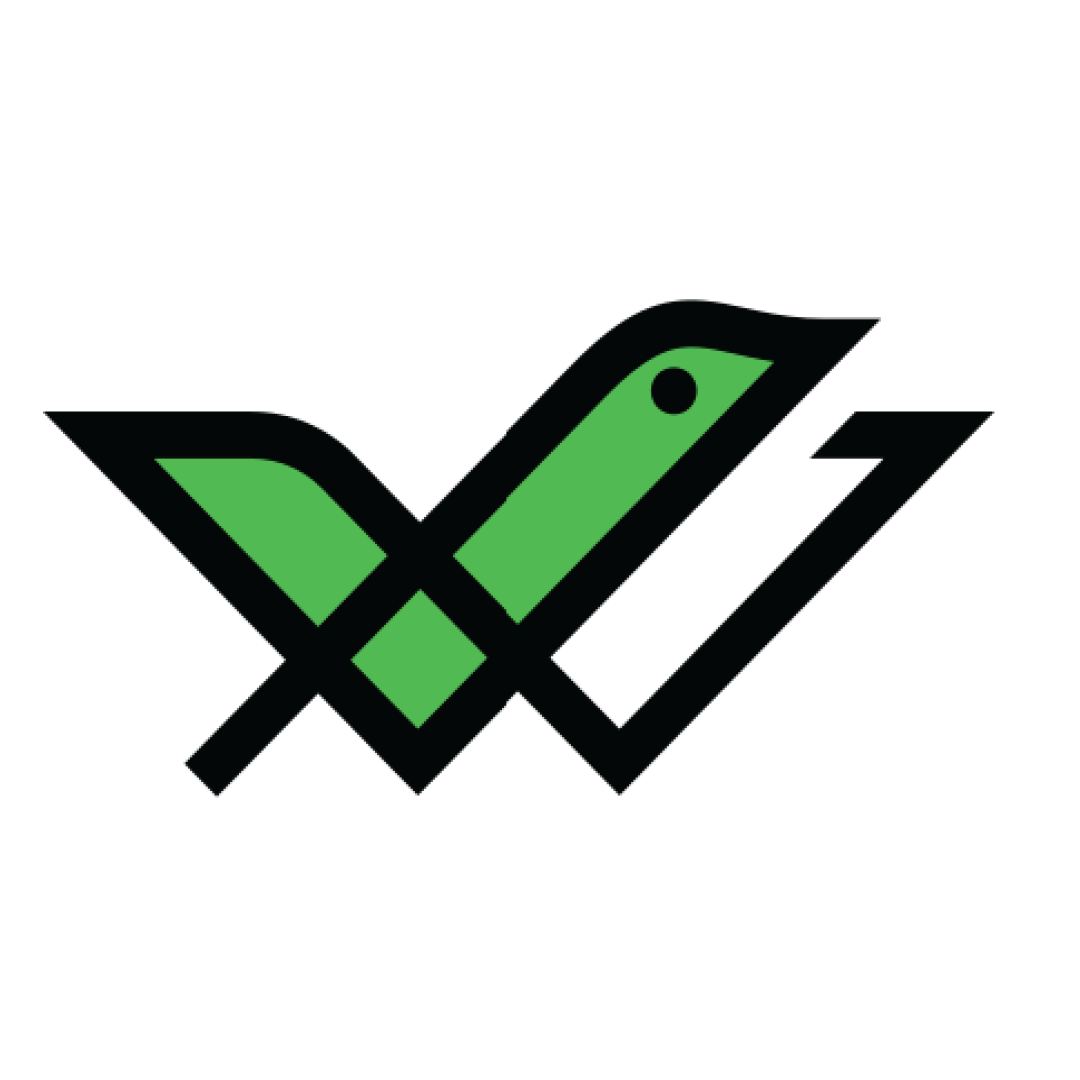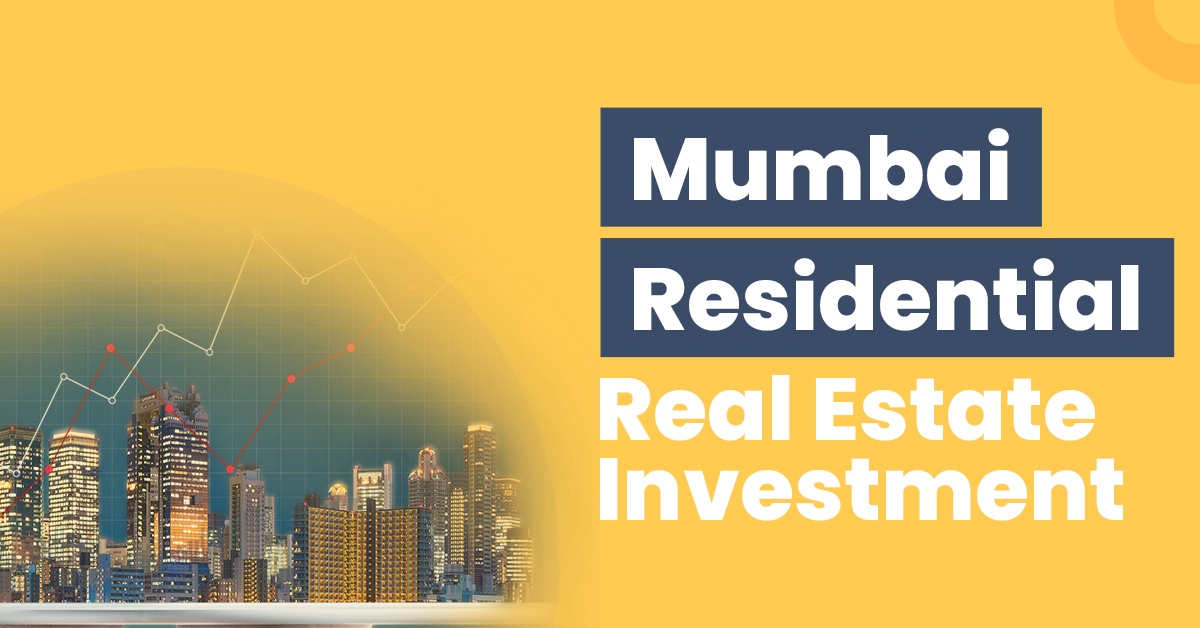 Mumbai, the capital of Maharashtra, is the financial capital of India. It is the most populated city in the country and is home to an estimated population of 20 million. Globally, this city is the sixth most inhabited metropolitan area and is home to the most significant number of billionaires and millionaires in the country.
The residential real estate market in Mumbai has improved after the outbreak. The number of properties registered peaked in the last five years in the second half of 2022. In the second quarter of 2022, Mumbai and the Mumbai Metropolitan Region saw the debut of over 20,000 new units.
Like the supply of residential real estate, the demand for these properties has also been sky-high. In July, the BMC area of Mumbai saw property sale registrations of 11,339. Moreover, in the first half of 2022, this city's total registered value of residential properties was recorded at ₹89,039 crores.
Take a look at how a residential real estate investment in Mumbai can benefit you.
Top Reasons to Invest in Mumbai's Residential Real Estate
These are some of the main reasons why you should invest in Mumbai's growing real estate market:
Ease of Transportation
Mumbai's public transport system is one of the best in the country. Its local trains will enable you to travel from one part of the city to another in a feasible amount of time. For example, you can easily travel from CST to Virar, two locations in different city corners.
In addition, metros, buses and taxis connect locations within the city and those outside its borders.. The authorities are also improving the civic infrastructures like highways, roads, etc., that can regulate traffic flow. Thus, due to its excellent civic infrastructure, property investment in Mumbai can be a good choice.
Excellent Return on Investment
Mumbai's real estate market can be an excellent choice if you want to invest in property for good future returns. With the constant influx of people searching for employment, the demand for both residential and commercial property is growing every year.
So, whether you buy a budget apartment, a sea-facing one or a luxurious duplex, it has the potential to fetch you excellent returns in the near future. Areas like Chembur, Ghatkopar, Powai Chandivali, Mulund, etc., are places where you can gain high returns with minimum risk.
Ample Job Opportunities
The city of Mumbai is the financial capital of India. There are ample employment opportunities that attract people from all over the country. According to a report by Naukri.com, this city has a hiring rate of 41%. Areas like Chandivali, BKC, Kanjurmarg, etc., have seen a massive increase in employment demand and locations like Vikhroli, Kanjurmarg, and Powai are becoming preferred areas for both residential and commercial properties.
Due to this increase in employment opportunities, the demand for residential and rental property will also increase, making this city a prime location for real estate investment.
Mumbai Residential Real Estate Investment Opportunities
Following are the key locations in Mumbai where you can invest in residential property:
Virar
In case you are looking for affordable property investment options, Virar is an excellent place to start. Its municipal body has brought about rapid development in the residential real estate scenario, making this location a prime target for property investors.
This location not only has great transit options, but it also has connections to the Virar Railway Station and the Western Express Highway. Moreover, it makes this area well connected to the other parts of Mumbai, thus giving you another reason to invest in this area.
Virar boasts ample amenities like gyms, parks, futsal grounds, etc., making it an attractive place for families to buy homes. Furthermore, this location also has hospitals, schools, grocery stores and more.
Andheri
Andheri is one of the most well-connected towns in Mumbai. This region is near the Western Express Highway, Link Road and Vivekananda Road, which link it to the major parts of the city. Additionally, it has a suburban railway station along with Ghatkopar and Jogeshwari.
Apart from these facilities, this location also has the Goregaon Bus Depot and Oshiwara Depot nearby, which provide the best bus service. Furthermore, the airport is just a ten-minute drive North of this area.
Besides its connectivity and transportation, Andheri has numerous civic amenities like healthcare facilities, restaurants, retail and entertainment centres, etc. Moreover, residents of this area can get adequate employment opportunities in adjacent regions like Bandra, Goregaon, Oshiwara and more.
Also Read: Guide for Delhi Residential Real Estate Investment
Things To Consider Before Buying a Residential Property in Mumbai
Before you buy property in Mumbai, please keep in mind the following points:
Location of the Residential Property
The location plays a key role when you plan on buying a property in Mumbai. The area must have adequate transportation facilities so people can commute easily. It must also have proper civic amenities like electricity, water supply, healthcare facilities, etc., so people can lead comfortable lives.
Moreover, when it comes to investing in residential properties, having educational institutions, banks, markets, entertainment centres, parks, gyms, etc., nearby is vital. Kurla, Andheri, Chembur and BKC are excellent options.
Security of the Location
When buying property in a populated city like Mumbai, choosing an area with adequate security measures is a must. Thus, purchasing property in a location with a nearby police station and fire station is a good practice. Furthermore, if you are buying property in a housing society, you need to choose one that has an advanced alarm system, smoke detectors, motion sensors, etc.
Resale value of the Property
A crucial thing you must remember while purchasing a residential investment property is its resale value. Doing so will ensure that you will get a good return on investment when you sell your property in future. An excellent way to determine your property's resale value is by ensuring it is situated in a proper location, is well-connected and has all the basic amenities.
Check your Property's Authenticity through RERA
Before purchasing your property, you should check its authentication by visiting the RERA portal of Maharashtra. It is a platform where builders must register and mention all property details
So, before buying a property, you can look up all its details and the builder's reputation. Doing so prevents you from investing in fraudulent projects and keeps your finances safe.
This statutory body was formed by the Real Estate (Regulation and Development) Act, of 2016, under the Government of India and is present in all states.
Stamp Duty in Mumbai, Maharashtra
Stamp duty is also an important thing to consider before making a property investment. It forms a part of your investment amount and thus knowing these rates are crucial.
The stamp duty rates in Mumbai are as follows:
| | | |
| --- | --- | --- |
| Areas | Stamp duty rates for men | Stamp duty rates for women |
| Within the limit of the municipal corporation in any urban area | 6% of the property's market value | 5% of the property's market value |
| Within the jurisdiction of panchayat/municipal council/ cantonment of any area within the MMRDA | 4% of the property's market value | 3% of the property's market value |
| Under the jurisdiction of the gram panchayat | 3% of the property's market value | 2% of the property's market value |
Registration Charges in Mumbai, Maharashtra
When you are purchasing a property, it is also essential to register it in your name. For this, you have to pay a small fee to the state government of Maharashtra.
Check out the rates below:
| | |
| --- | --- |
| Value of property | Registration charges |
| For a property of value more than ₹30 lakh | ₹30,000 |
| For a property of a value less than ₹30 lakh | 1% of property value |
Mumbai's Residential Real Estate Outlook
As India's financial capital, Mumbai is one of the key areas for real estate investment in India. This market started to pick up its pace in 2022 after two years of a slump following the pandemic. In Q2 2022, this city saw quarterly growth of 5% when new residential properties were launched.
There are a few factors that are contributing to this growth. Firstly, builders are focusing on demolishing and rebuilding small properties into skyscrapers. Moreover, they are also focusing on developing the slum areas into commercial-cum-residential areas.
These two aspects have resulted in the launch of several new residential properties across the city that will make Mumbai's real estate market soar in the time to come.
Furthermore, several residential properties are currently in the pipeline and are yet to be released. Thus, market experts predict a fall in their prices, making your investment opportunity more attractive. Additionally, the availability of home loans at competitive rates will help you gain funds for your property investment.
Thus, if you are looking to invest in residential properties in Mumbai, now is the right time to do so.
Residential Real Estate vs Other Asset Classes
Discussed below is the comparison between residential real estate and other asset classes:
Residential Real Estate vs Gold
You can gain a significant amount of returns by investing in a residential property in Mumbai. However, gold offers more liquidity.
On the other hand, selling off real estate takes a lot of work. First, you must find the right buyer who agrees to pay your desired price. As an investment option, gold is also relatively less turbulent and safer when compared to residential real estate investment.
Residential Real Estate vs Commercial Real Estate
Commercial real estate investments fetch higher yields and returns compared to residential property. However, getting tenants for commercial properties might be more complex and tiresome because businesses and companies usually lease such properties.
Also, premium commercial properties can need more demand owing to their high rental prices compared to residential properties.  
Discover More: Guide for Mumbai Commercial Real Estate Investment
Residential Real Estate vs Stocks & Equity Mutual Funds
Stocks and equity mutual funds generate higher returns than any other asset class. However, considering the volatility of stocks and equity mutual funds, investing in residential real estate can be a much safer option. Moreover, they can generate significant returns if you plan to invest in them for the long-term.
Residential Real Estate vs Bonds
You can generate a decent amount of passive income by renting your residential property. However, you can get a similar income from bonds with lower credit risk.
Bonds also offer better liquidity options as their transaction costs are less than that of real estate deals. In addition, it can take a lot of time to find a suitable buyer for your property.
Here is a table comparing the different assets based on their ticket size, returns, risks, liquidity and volatility.
| | | | | | |
| --- | --- | --- | --- | --- | --- |
| Parameters | Commercial Real Estate | Stocks & Mutual Funds | Gold | Residential Real Estate | Bonds |
| Ticket Size | High | Varies | Varies | High | Varies |
| Returns | High | High | Moderate | Moderate | Moderate |
| Risks | Low | High | Moderate | Low | Moderate |
| Liquidity | Low | High | High | Low | Moderate |
| Volatility | Low | High | Moderate | Low | Low |
In case you are planning to invest in bonds to gain stable returns at low risks, you can do so from our website. Choose from the top-rated bonds in the market and start investing with no extra costs or hidden charges.
Steps to Invest in Residential Real Estate in Mumbai
You can follow the steps given below to invest in residential real estate in Mumbai:
Step 1: Decide your budget and carry out proper market research.
Step 2: Select a few properties that match your budget.
Step 3: Plan a field visit to the shortlisted properties to examine their infrastructure, accessibility, connectivity, etc.
Step 4: Finalise a residential property that meets your investment objective and requirements.
Step 5: Prepare all the official documents, such as the sale deed, possession letter, general power of attorney, etc.
Step 6: Once done with the payment process, complete the registration and stamp duty process and pay the service fees (if applicable).
Step 7: Consider availing an insurance plan to protect yourself financially if your property incurs any unforeseen damage.
Read More: Guide for Bengaluru Residential Real Estate Investment
Final Thoughts
Given Mumbai's rising population, the future of its residential property market is quite promising. Although, before you make any investment decision, you must conduct a thorough market analysis. You can also take help from agents or consultants for further clarity.
Frequently Asked Questions (FAQs)
What is the most important factor when purchasing residential property?
Location is the most crucial factor to  keep in mind while investing in residential property. If the property is located close to areas with major upcoming projects such as metro lines, roads, highways, commercial centres, etc., it is bound to generate high returns. 
What are some affordable areas to purchase residential property in Mumbai?
Kandivali, Vikhroli, Ghatkopar, Malad, etc., are the cheapest areas for property investment in Mumbai.
Are there any extra charges for buying residential property in Mumbai?
Stamp duty and registration charges are two additional expenses you must  bear while purchasing residential property in Mumbai.