Guide for Bengaluru Residential Real Estate Investment
12 min read • Published 20 October 2022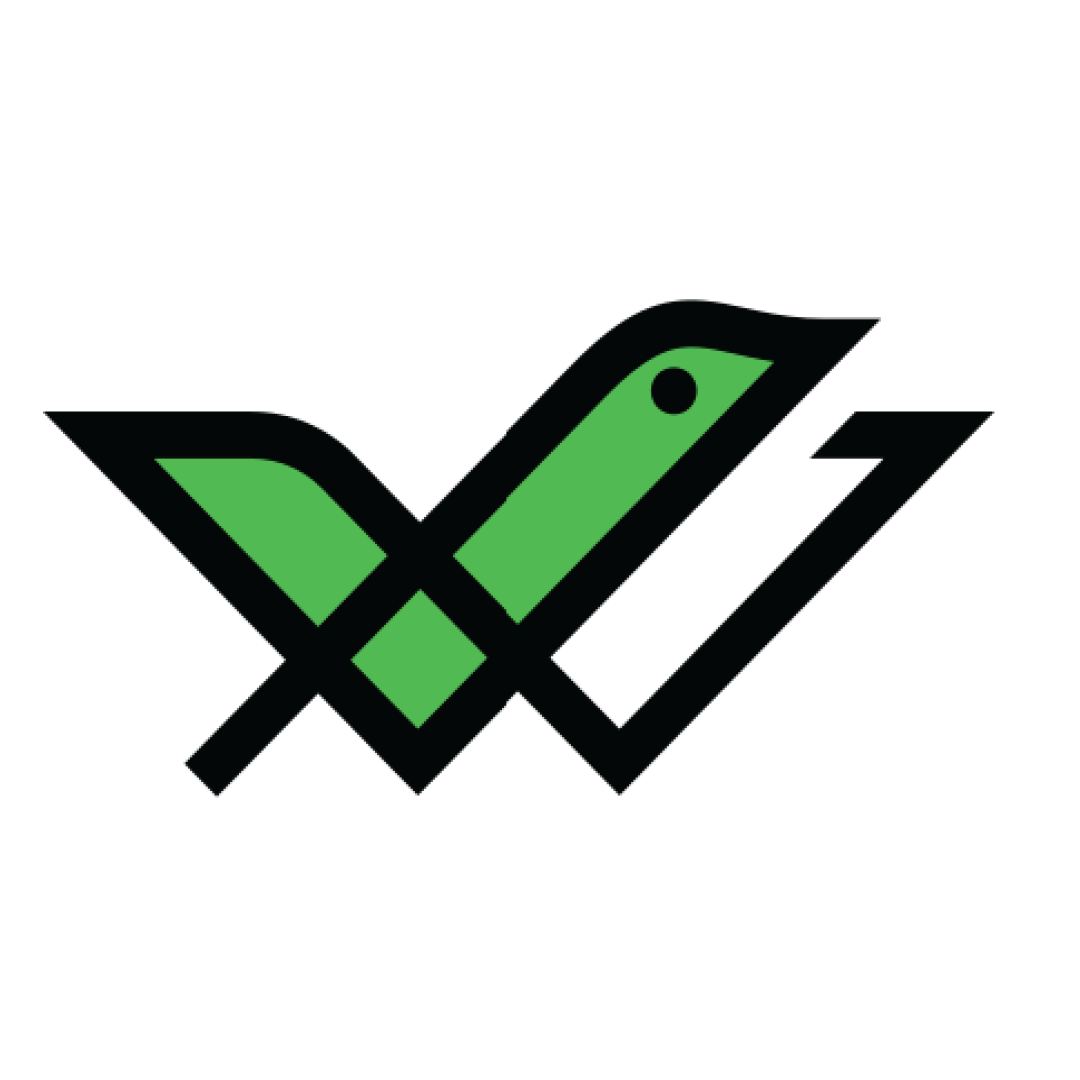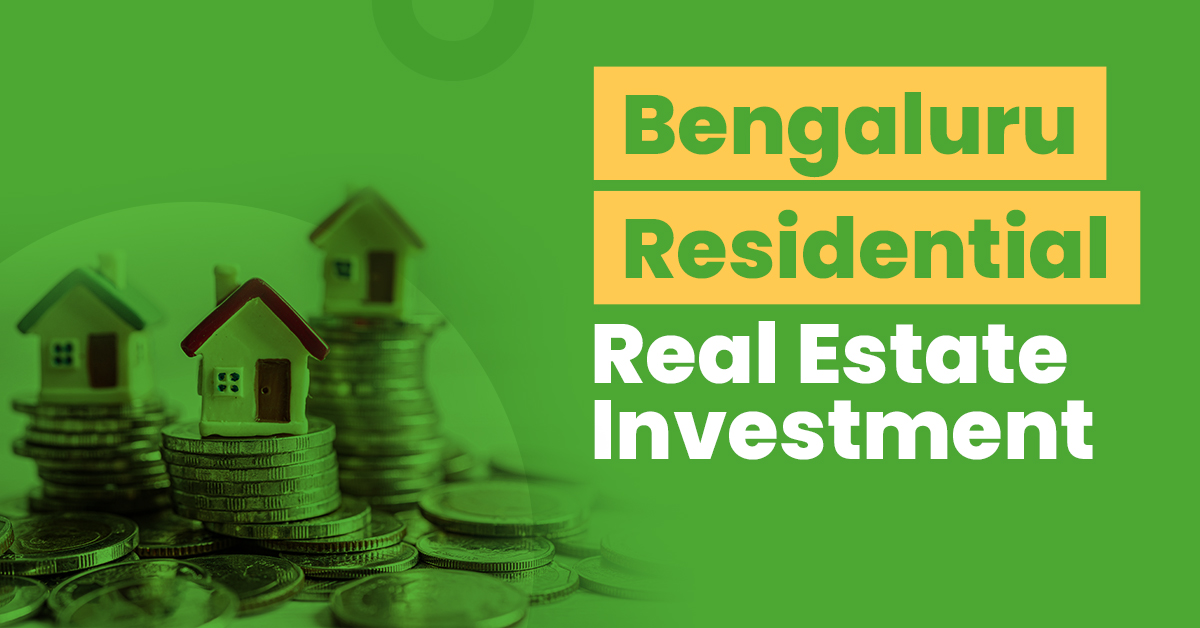 With a metropolitan population of approximately 110 lakh, Bengaluru is India's third most populated city. It is the largest city of Karnataka and serves as its administrative capital.
Known as the "Silicon Valley of India", the city serves as the global centre of technological innovation. Owing to the employment opportunities generated by various IT companies such as Infosys, Google, Amazon, Cisco and TCS, thousands of working professionals migrate to this city every year. It has also resulted in the exponential development of Bangalore's residential real estate sector.
In Q1 of 2022, this city recorded a year-on-year growth of 34% in the residential home space. According to Knight Frank, a real estate consultancy firm, housing sales in Bengaluru topped the 30% mark from January to March 2022, reaching a sale of 13,663 new units.
This firm also said that this increased demand for residential property is a result of the growth in wealth and financial security of this city's residents. So, if you are considering making a property investment in Bengaluru, now is the right time to do so.
Top Reasons to Invest in Bengaluru's Real Estate
The top reasons why you should consider buying a residential property in Bengaluru are:
IT Sector Attracts Individuals from All Over India
Bengaluru has a booming IT sector. It is also known as the Silicon Valley of India and is home to numerous large international corporations and new start-ups. In addition, this sector provides employment opportunities to youths from all over India. Thus, the demand for residential property is always high.
It allows you to purchase residential properties and rent them out to interested individuals, generating passive income.
Presence of World-Class Amenities
Being a city where individuals from India and foreign countries come to work, builders always ensure to provide all the necessary amenities. Thus, you will find numerous apartments and villas with reading rooms, clubhouses and jogging tracks while purchasing a property.
Moreover, you will also find parks, gyms, banks, etc., scattered around the city, making it an ideal location for residential property investments.
Wide Array of Educational Opportunities
Bengaluru has numerous top-ranking educational institutions that attract learners from all over the nation. For example, the Indian Statistical Institute, International Institute of Information Technology, Bangalore (IIIT-B), Indian Institute of Management, Bangalore (IIM-B), etc., are some of the most prestigious institutions present in this city.
Thus, if you buy property in Bengaluru, you can rent it to students who shift to the city for their studies.
Residential Real Estate Investment Opportunities in Bengaluru
Here are some of the best places in Bengaluru where you can buy residential properties:
Devanahalli
Devanahalli is a suburban area that has become a hot spot for residential properties due to its affinity to the Bengaluru Airport. You will find multiple investment options in satellite townships like Ozone Urbana, Embassy Springs, etc., with all the necessary civic amenities.
Furthermore, the presence of tech parks like Financial City, Science Park and Aerospace Park attracts a lot of working professionals looking for lucrative employment opportunities. Thus, the demand for residential spaces in these areas is also high.
Hennur Main Road
Buying a property on Hennur Main Road will provide all the amenities an individual can search for while buying a home. This area has educational institutions, health care facilities, sports stores, pubs etc., all within arm's reach. In addition, there are numerous entertainment options, like cricket, snooker, bowling, swimming, etc., that people can indulge in while living in this area.
Regarding connectivity, Hennur Main Road is parallel to the new airport road that enables its residents to reach the Kempegowda International Airport in approximately 30 minutes.
In addition, there are future real estate investment opportunities in this area thanks to upcoming projects by MIMS Builders, Shriram Group, Salarpuria Sattva Group, etc.
Electronic City
Currently, Electronic City is a hot spot for residential properties. It is home to some of the biggest corporate houses in India, like Infosys, BHEL, HP, etc., that attract job seekers from all around. Apart from this, it has excellent civic amenities like banks, malls, schools, hospitals, theatres, etc., making it a suitable place for residential property investments.
If you are looking for affordable property options, you can find 2 BHK flats for as low as ₹15 to ₹25 lakhs. Moreover, if you are looking for luxury apartments, GM Infinite Global Techies Town, The Green Terraces, etc., are some of the projects you can invest in.
Read Also: Guide for Mumbai Residential Real Estate Investment
Things to Consider Before Buying a Residential Property in Bengaluru
When you are planning to buy residential properties in Bengaluru, do consider the following aspects:
Location and Amenities
Before choosing a property for investment, you must check its location. For example, opting for a house or apartment near major transportation hubs or places where people go to work is an excellent way to ensure that you will get good rent value from your investment.
In addition, that area should have all the necessary amenities like uninterrupted water and electricity supply, hospitals, schools, green surroundings, etc. In this regard, you can choose areas like Indira Nagar, Whitefield, Devanahalli, etc. These locations are well connected to the commercial areas while keeping their inhabitants away from all the noise and pollution.
Nearby Facilities
If you wish to invest in apartments, check whether the facilities offered are useful. Unfortunately, builders often raise the price based on these aspects, and thus you need to be careful.
Opting for an apartment with facilities like departmental stores, gyms, playschools, etc., can be highly beneficial. By doing so, you will find it much easier to rent out your property to prospective individuals.
Resale Value
Determining the resale value of a property before investing is also crucial. In this regard, consider investing in a location still going through various development phases. On the other hand, investing in an already-developed locality might offer you little capital appreciation.
RERA Verification
The Real Estate Regulatory Authority (RERA) is an administrative body formed by the Real Estate (Regulation and Development) Authority Act of 2016, and is present in all states. Its main objective is to instil transparency and accountability in the real estate sector by registering details of all commercial and residential properties in Bengaluru on the RERA Karnataka platform.
So, before buying property, it is essential to check its authenticity by visiting the RERA portal of Karnataka. Doing so will also let you know of the property's authenticity and the builder's reputation. This will prevent you from investing in fraudulent projects and help you make better investment decisions.
Stamp Duty in Bengaluru, Karnataka
When you buy property in Bengaluru, the stamp duty will be a part of the total cost. Therefore, you need to keep these expenses in mind before planning for your purchase. The applicable stamp duty rates are:
| | |
| --- | --- |
| Value of property | Stamp duty |
| Less than ₹20 lakhs | 2% |
| Between ₹21 lakhs and ₹45 lakhs | 3% plus surcharge and cess (surcharge applies on properties only above ₹35 lakhs) |
| More than ₹45 lakhs | 5% plus surcharge and cess |
Moreover, there is a surcharge and cess that you must pay when you buy property in Bengaluru. They are added to the stamp duty value and are only applicable for properties priced above ₹35 lakhs. The surcharge and cess rates for properties in Bengaluru are 2% and 10%, respectively.
Registration Charges in Bengaluru, Karnataka
If you are buying a property in Bengaluru, you must pay registration charges to the Karnataka State Government in order to transfer its ownership to your name. The applicable registration charges are as follows:
| | |
| --- | --- |
| Property value | Registration fees |
| Less than ₹20 lakhs | 1% of the property value |
| Between ₹21 lakhs and ₹45 lakhs | 1% of the property value |
| More than ₹45 lakhs | 1% of the property value |
Bengaluru Residential Real Estate Outlook
The Bengaluru real estate sector has favourable market conditions that will initiate rapid growth in the time to come. Furled by solid demand and a range of new projects in the pipeline, market experts predict residential property sales to reach 35,926 units in 2022.
Apart from this, Bengaluru has also experienced a 2% rise in its average property prices. It results from increasing demand for residential property, limited options in selected segments, rising input expenses, etc. Thus, property investment in this city ensures significantly higher returns.
Moreover, due to its booming IT sector, this city draws individuals from all over India, thus keeping the demand for residential properties on the rise. Also, according to a real estate research report, the residential sector of Bengaluru's real estate market is experiencing 5% capital growth in 2022.
Furthermore, competitive interest rates, hybrid mode of working, government-backed subsidy programs, etc., have made this city's residential real estate market an attractive investment option.
Bengaluru's residential real estate market will continue to grow. Thus, investments in this sector have significant potential to generate higher returns in the long run.
Residential Real Estate vs Other Asset Classes
To help you make an informed decision, here is a comparison of residential real estate with other asset classes:
Residential Real Estate vs Stocks & Equity Mutual Funds
Although stock market investments fetch higher returns than residential real estate investments, the returns can fluctuate because they heavily depend on market sentiments. On the other hand, real estate investments can act as a stable source of passive rental income which doesn't get affected by the volatility of the markets.
Residential Real Estate vs Commercial Real estate
Compared to commercial real estate, investing in residential real estate has a lot of benefits. The cost of operations is lower, and their values do not fluctuate when the market slows down. Furthermore, finding tenants for residential property is way easier, especially in a city like Bengaluru.
Residential Real Estate vs Gold
Investing in residential real estate may fetch high returns; however, it takes work to sell them off. Alternatively, investing in gold is a much safer bet. It is also highly liquid when compared to residential real estate properties.
Residential Real Estate vs Bonds
When investing in bonds, remember that residential properties can help you generate a similar income. However, bonds (AAA-rated) come with a significantly low credit risk. Here, the issuer is responsible for paying you the interest, whereas when you rent out residential property, there's a risk of non-payment by the tenants.
Furthermore, in terms of liquidity, selling the residential property is a challenging task. First, you must find a buyer willing to purchase it at your desired price. Also, this process involves high transaction costs.
If you wish to invest in bonds that offer fixed returns of 9-11%, register on our platform today and start investing without additional charges or fees.
Here is a table that compares residential real estate with other asset classes based on various parameters:
| | | | | | |
| --- | --- | --- | --- | --- | --- |
| Parameters | Residential Real Estate | Stocks & Equity Mutual Funds | Gold | Commercial Real Estate | Bonds |
| Returns | Moderate | High | Moderate | High | Moderate |
| Liquidity | Low | High | High | Low | Moderate |
| Risk | Low | High | Moderate | Low | Moderate |
| Volatility | Low | High | Moderate | Low | Low |
| Ticket Size | High | Varies | Varies | High | Varies |
Steps to Invest in Residential Real Estate in Bengaluru
The steps you need to follow in order to invest in Bengaluru real estate are as follows:
Step 1: Fix your budget for investment.
Step 2: Find areas where you can get a good return on investment.
Step 3: Shortlist the locations according to your budget.
Step 4: Make a field trip to these sites and inspect them properly. Make sure to assess the locations in terms of connectivity, infrastructure and proximity to hospitals, education institutions, etc.
Step 5: After finalising a property, prepare all the official documents like the foundation certificate, title deed, property assessment extract, etc.
Step 6: Pay the property value, stamp duty and registration charges to complete the payment process. Also, pay service fees to consultants or brokers if you have opted for their services.
Step 7: Lastly, consider purchasing an insurance plan for your property to safeguard yourself financially if your property incurs any damage in the future.
Read More: Guide for Hyderabad Residential Real Estate Investment
Final Thoughts
As more tech giants and modern-day start-ups keep making Bengaluru their base of operations, there will be no shortage of demand in the real estate sector. Therefore, you can consider investing in Bengaluru's residential properties and expect a significant return from them in the long term.
However, before you dive in, conduct thorough market research and take the help of agents or property consultants before purchasing.
Frequently Asked Questions (FAQs)
Why is the real estate industry booming in Bengaluru?
The real estate industry is booming in Bengaluru due to its growing IT sector, causing an increased demand for commercial and residential real estate in the city. Recently, the city has also been developing as a prime cultural tourist location.
Which places in Bengaluru are the best for buying residential properties?
Sarjapur Road, Whitefield, Electronic City, etc., are some of the best places for residential real estate investment in Bengaluru.
Should I invest in Bengaluru properties?
Bengaluru has a huge migrant population; each year, the city welcomes hundreds of working professionals worldwide.  Therefore, by investing in residential property, you can rent it to earn passive income.
Should I buy flats in Bengaluru?
In Bengaluru, the properties in most demand are 2 BHK and 3 BHK flats. Investing in them will enable you to rent them off to prospective tenants who relocate to the city for employment opportunities.
Which part of Bengaluru offers the most affordable property options?
Jayanagar in South Bengaluru is the best place for affordable property options. This area also has supermarkets and food joints, making it a suitable place to buy a home.