Guide for Mumbai Commercial Real Estate Investment
14 min read • Published 19 October 2022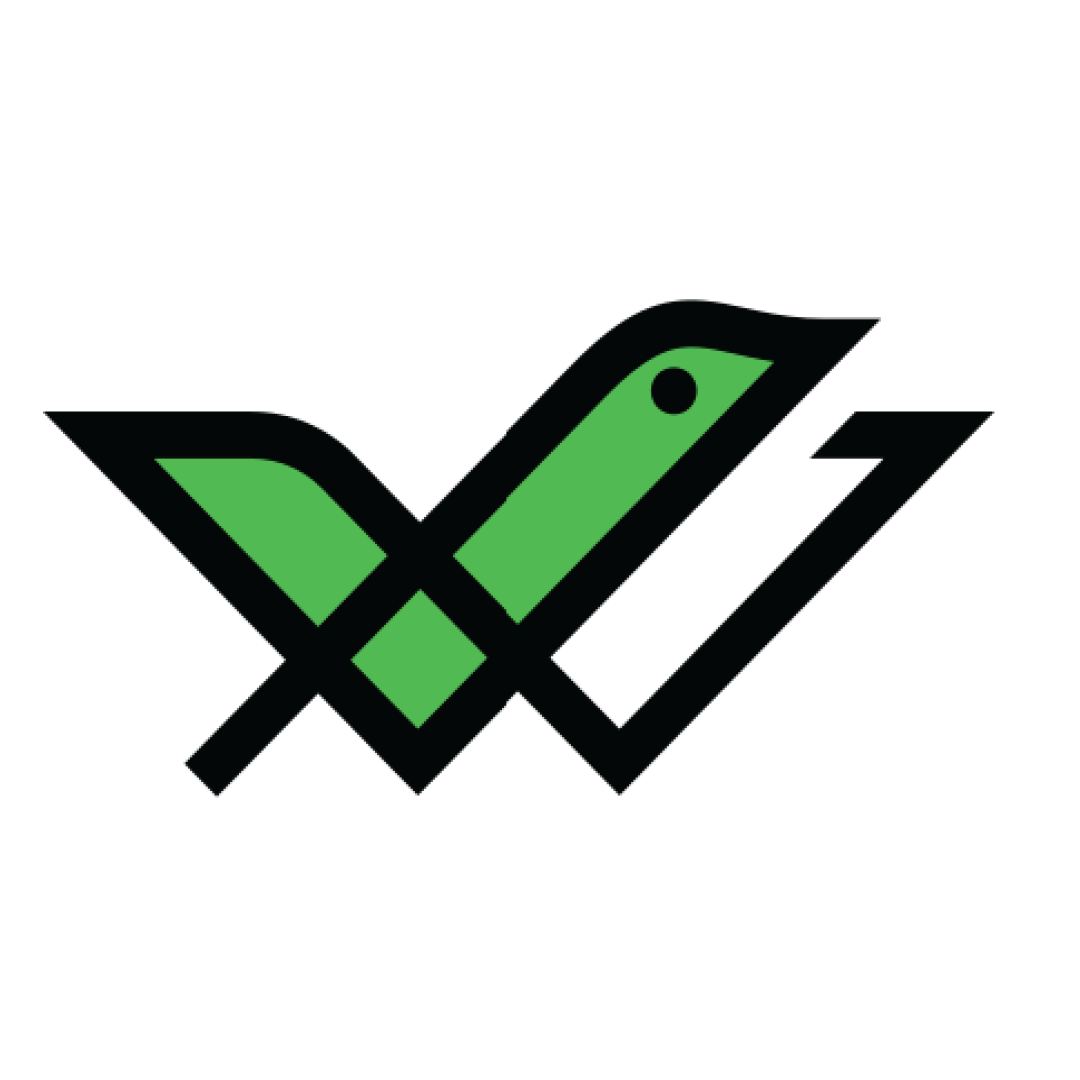 Mumbai, the city of dreams, also called the financial capital of India, has been the flagbearer of commercial as well as residential real estate in our country. It is witnessing a massive spurt in construction and absorption of commercial spaces after a few dull years due to the COVID-19 pandemic.
According to a report by CBRE South Asia Pvt Ltd, total office space absorption in Q2 of 2022 in Mumbai stands at 2.1 million square feet. Moreover, Q2 2022 also saw a steady supply of about 1.7 million square feet of commercial office space.
Mumbai also features among the top 20 cities in Asia Pacific Sustainability Index 2022. The city is a hub of diverse industries ranging from BFSI, gems and jewellery, entertainment and telecommunication. Therefore, it presents significant potential in commercial property space.
In this article, we will discuss different investment opportunities in the commercial space of Mumbai for different classes of investors.
Top Reasons to Invest in Mumbai Real Estate
Here are some of the top reasons to invest in Mumbai commercial real estate:
Mumbai serves as India's commercial and financial sector hub. All leading commercial and investment banks, consulting houses, automobile companies and energy giants have their headquarters in Mumbai. This provides seamless integration and linkage with other segments of the economy.
As a result, it is always bustling with economic activities, and entrepreneurs are constantly looking at having a footprint in this city. This has driven up the demand for commercial spaces and will lead to significant capital appreciation in the near future. If you are considering buying commercial real estate for earning fast returns, Mumbai can be a great option.
Mumbai offers some of the highest returns in the real estate segment across India. With more start-ups and multi-national corporations looking to set up or expand their presence in Mumbai, demand for commercial workspace is rising.
This city is witnessing a decent increase in rental rates and an appreciation in sale value. With the development of innovative commercial places like coworking spaces, per unit cost of operation has decreased. As a result, the net returns from commercial spaces have increased manifold in Mumbai.
Passive income means income earned by an entity without active involvement. Rental earnings from commercial spaces in a city like Mumbai have the potential to grow manifold year on year. It is one of the easiest and risk-free ways of earning money. The rental rates for commercial office spaces, warehouses or shops are quite high in Mumbai.
Commercial Real Estate Investment Opportunities in Mumbai
Mumbai has several areas which provide lucrative opportunities in the commercial real estate segment. Some of these prime locations which you can consider for investing are:
Central Business District
It covers areas like Nariman Point, Cuffe Parade, Churchgate, etc. The Nariman point region is India's first planned business district. As per some estimates, this district offers one of the highest rental spaces in the commercial segment. Nariman point has extensive connectivity with the suburban railway network and is situated very close to Central, Western and Harbour lines terminus stations.
This area has offices of some of the leading companies in the field of financial services, banking and insurance. Companies that have their office in this area include JP Morgan, HSBC, Boston Consulting Group, Mckinsey and Company, Royal Bank of Scotland, and Accenture Management Company.
Earlier, it was a hub for the textile sector during pre-independence and early post-independence years. Gradually, it has transformed into a posh commercial real estate area. It is situated in close proximity to central business districts, the famous Bandra Kurla Complex as well as the airport. The construction of a new sea link has improved the connectivity in the region.
Some of the features of this area include environment-friendly buildings, car parking areas, and innovative construction techniques. Global companies like GSK Pharma, Novartis, Tata Sons, and Siemens have their offices in this region.
Worli ticks all the boxes and is rightly seen as an ideal location for real estate investment.
This is a planned commercial complex and one of the most important and strategic commercial spaces in western India. Initially, the regional development authority conceived this place as a growth centre to free up space in highly congested south Mumbai.
This complex consists of some modern office spaces with all state-of-the-art amenities. The Bandra Kurla Complex boasts office campuses of leading global and domestic players in various fields. This includes Dow Chemicals, Citi bank, ICICI Bank, American Bombay School, IDBI Bank, and Head Office of India's capital markets regulator – SEBI.
Apart from these, it houses a high profile regional American Consulate and the iconic Mumbai Cricket Association's headquarters. It has an excellent road network, power supply, and ample parking spaces. Moreover, the skywalk connecting Bandra with Kurla acts as a bridge between two crucial locations.
With new office spaces coming up, and various companies wanting to get a space in this growth centre, demand for commercial space will improve in future leading to very high rental yields.
This is another region where you can see high prospects related to commercial real estate. It is gaining fast prominence among investors as a solid place to park their funds. Metro rail and link road projects are bound to push up land prices and offer great returns to early investors.
It is one of the most diversified commercial hubs of Mumbai with offices of global corporations from diverse fields. Popular companies that have set up their offices are Jet Airways, Syntel, Mastek Limited, etc. Additionally, this place is also home to various landmark hospitality spaces like Leela Palace, Hyatt, etc.
Due to all the above-mentioned factors, we can say that Andheri east with its inherent advantages can be a good option for commercial real estate investment.
Things to Consider Before Buying Commercial Property in Mumbai
Here are various factors that you should keep in mind before purchasing a commercial space in Mumbai for self-use or let out:
Location and Connectivity
Mumbai has several modes of transport and its connectivity is top-notch. However, before going to purchase any property, it is imperative that you carry out extensive research on current transport facilities and future options that will be available in that area.
Usually, properties having multi-modal connectivity or which are located in the city centre will attract premium prices for sale as well as rent. Moreover, consider buying properties located in various business hubs and industrial parks, as they will offer higher returns than sites located on fringes.
Another important factor that you can consider while investing in a commercial space is the infrastructure that the particular site offers. A modern office space with all facilities like hangout zones, play areas, resting places, green buildings, clean and serene surroundings, etc., will attract the best in the business, and they will be ready to pay high rents for that property.
Whenever you are planning to buy a commercial space in a big city like Mumbai, it is always wise to carry out research to verify the authenticity of real estate developers. It is particularly important if you are planning to buy an under-construction property. You should check the builder's business profile and history.
Usually, a lot of commercial construction happens on plots of land which are given on lease by the government. A lease is a legal contract that establishes the relationship between developer and original owner of the land. You can take the help of legal consultants to understand the lease structure and lease timeline i.e., the number of years for which the property will be on a lease.
Verification through RERA
The Real Estate Regulatory Authority (RERA) was created after the government enacted the Real Estate Regulatory Authority Act 2016. The Act was notified to safeguard buyers against fraudulent real estate developers and ensure timely completion of projects.
As per law, all brokers and developers in Mumbai should register themselves on the RERA portal of Maharashtra. You can use this platform and analyse the veracity and credentials of brokers and builders.
As cases of lagging projects have plagued the real estate market, you should try to buy properties listed on the RERA portal. You should actively consider information published on the RERA portal regarding respective projects before investing in them.
Also Read: Guide for Delhi Commercial Real Estate Investment
Stamp Duty in Mumbai, Maharashtra
Now, we will see the stamp duty rates for commercial properties in Mumbai. The stamp duty rates depend on the area/locality and the gender of the property buyer.
| | | |
| --- | --- | --- |
| Areas of Mumbai | Stamp duty rates for women | Stamp duty rates for men |
| Urban areas under municipal limits | 5% of total market value of property | 6% of property's market value |
| The area under MMRDA within the limits of the municipal council/cantonment/panchayat | 3% of total market value | 4% of the total market value |
| Areas under limits of gram panchayat | 2% of property's market value | 3% of property's market value. |
Registration Charges in Mumbai, Maharashtra
Now that you are aware of stamp duty rates prevailing in Mumbai, let's move on to the registration charges applicable for commercial property. It is mandatory to pay these charges to the state government for registering property in your name. The charges are as follows:
| | |
| --- | --- |
| Property value | Registration charges |
| Less than ₹ 30 lakh | 1% of total property value |
| More than ₹ 30 lakh | A flat charge of ₹ 30,000 |
Mumbai Commercial Real Estate: What's the Forecast?
The city of Mumbai saw one of the highest gross leasing in recent years during the third quarter of 2022. As per a report by Cushman and Wakefield, the total gross lease volume stood at 4.23 million square feet. It is an increase of 41% on a QOQ basis. Moreover, it is also a rise of 34% year on year basis.
Apart from this, the city also saw term renewals to the tune of 1.46 million square feet. Market forecasts believe that the total new supply of office space could be around 12.81 million square feet by the end of 2024. This indicates a robust supply chain for the next 3-4 years.
After dull years of the Covid pandemic, demand for new sustainable and climate-friendly commercial office space has increased. Additionally, more companies are reopening and workers are coming back to the office. A solid pipeline along with steady demand has created a lucrative investment opportunity; you can earn a considerable amount of return if you invest in Mumbai's commercial real estate.
Commercial Real Estate Vs Other Asset Classes
Here is the comparison of various aspects between commercial property and other asset classes:
Commercial Real Estate Vs Stocks & Mutual Funds
If we consider the return potential, stocks and mutual funds offer a higher rate of return on investment as compared to commercial properties. The annual growth rate of investment is also higher in stocks and mutual funds.
However, stocks are risky due to inherent volatility of markets. On the other hand, commercial real estate is a relatively safer mode of investment.
Commercial Real Estate Vs Gold
The return potential of commercial properties in a city like Mumbai is quite high when compared to gold. The yellow metal may not be able to match the capital appreciation offered by commercial property.
However, if we consider liquidity, gold is more liquid than commercial real estate. You can conveniently receive liquid cash in lieu of gold which is not the case for commercial properties.
Commercial Real Estate Vs Residential Real Estate
The rental outlook of commercial properties is always on the higher side when compared with residential dwelling units. Moreover, the demand for residential properties is not robust or strong as compared to their commercial counterparts.
Commercial Real Estate Vs Bonds
It is an evident fact that commercial office spaces offer higher returns than bonds. The debt instruments are capable of providing only moderate returns. However, bonds score high when it comes to liquidity. Bonds are highly liquid and offer a hassle-free method of conversion into cash.
You can get a more detailed and clear idea about the differences between commercial real estate and other asset classes on various parameters which are as follows:
| | | | | | |
| --- | --- | --- | --- | --- | --- |
| Parameters | Commercial Real Estate | Stocks & Mutual Funds | Gold | Residential Real Estate | Bonds |
| Returns | High | High | Moderate | Moderate | Moderate |
| Liquidity | Low | High | High | Low | Moderate |
| Risk | Low | High | Low | Low | Moderate |
| Volatility | Low | High | Low | Low | Low |
| Ticket Size | High | Varies | Low | High | Varies |
Are you looking to invest in top quality bonds available in the market which offers stable returns at low risk? Register on our platform today and start investing with no hidden costs or additional charges.
Steps to Invest in Commercial Real Estate in Mumbai
Here are the steps that you can follow to invest your hard-earned money in commercial properties in Mumbai:
Step 1: Identify your financial obligations and set a budget for the investment.
Step 2: The next step involves doing thorough market research about potential sites of interest and analysing their current and future outlook.
Step 3: Start shortlisting some areas that are within your budget.
Step 4: Carry out a field visit to these locations. Take the assistance of local brokers or a registered property consultant to guide you about pros and cons of that location.
Step 5: Finalise the property that meets your requirements.
Step 6: Check all property-related documents like title deeds, property assessment extracts, foundation certificate, etc. If you are satisfied with all these documents, you can go ahead with making the final payment to the seller.
Step 7: Pay stamp duty and registration charges to complete the formalities.
Step 8: Pay the outstanding fees and charges of consultants or property brokers if you have availed their services.
Step 9: Lastly, you should go for an insurance cover to safeguard your investment from any natural or man-made hazards.
Final Word
Mumbai, India's financial capital, is a flourishing market for commercial real estate. It can give you good returns both in rental and sale value. The future of commercial properties is bright considering high demand and robust supply of office spaces. Having said so, it is imperative to undertake thorough market research before taking any decision.
Frequently Asked Questions
Is it wise to invest in real estate in Mumbai?
Yes, it would be a good idea to invest in the real estate space in Mumbai considering the uptick in demand for office spaces, especially from new age start-ups.
Why are property rates high in Mumbai?
The continuous migration of people from all parts of the country leads to higher demand from companies to set up their campuses, which results in relatively high per capita income. These are the reasons why Mumbai has quite high property rates.
Which are the most expensive areas in Mumbai?
Some of the most expensive areas of Mumbai are Juhu, Malabar Hills, Bandra West, Tardeo, Colaba and Cuffe Parade.
What are the various types of commercial spaces?
The various types of commercial spaces that you can invest in are office buildings, media centres, shopping centres, warehouses, etc.