Guide for Jodhpur Residential Real Estate Investment
9 min read • Updated 11 May 2023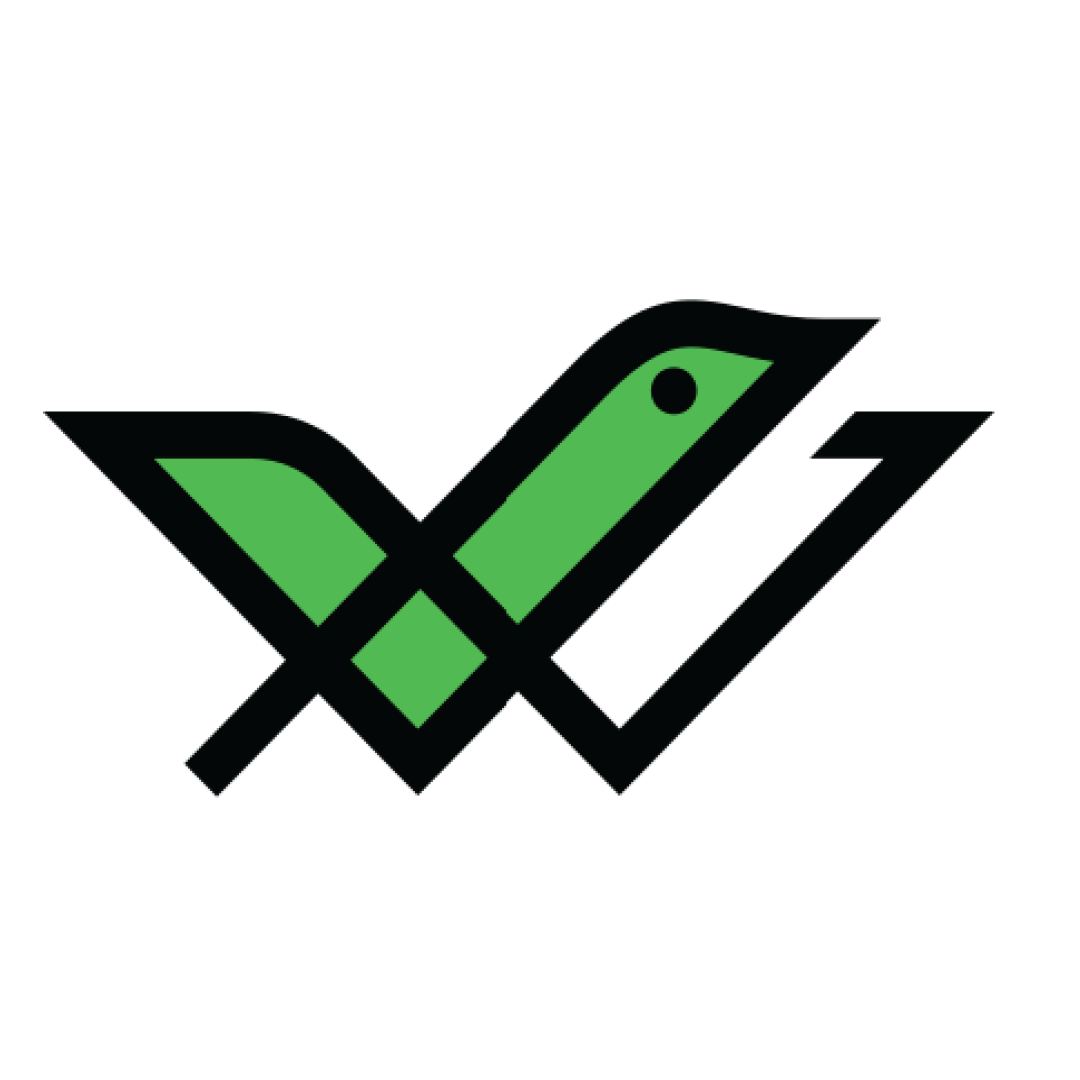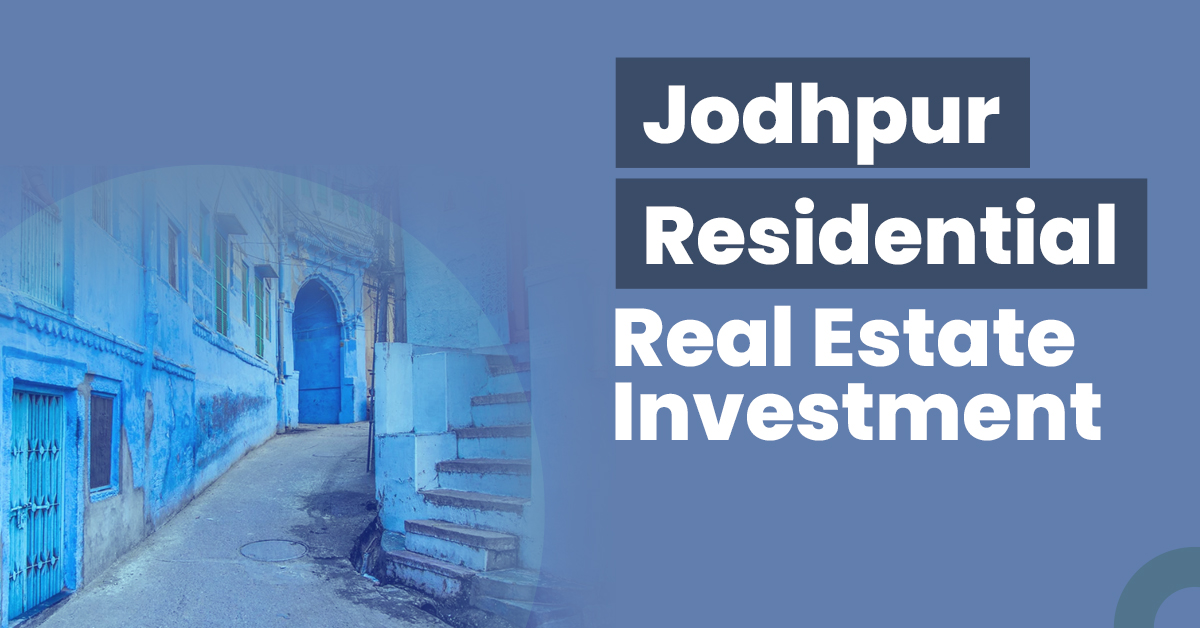 Jodhpur is the 2nd largest city in Rajasthan, located on the western side of the state's capital, Jaipur. It hosts numerous princely palaces, forts, and magnificent temples. Furthermore, Jodhpur's crisp, bright and warm climate with distinctive blue-coloured houses has earned it the title of "The Sun City" and "The Blue City".
The city attracts people looking for a home for several reasons. Jodhpur has an excellent inter and intra-city transportation network. It is home to several prominent educational institutions like the Indian Institute of Technology Jodhpur (IITJ), the All India Institute of Medical Science, etc. Hence, the average literacy rate in Jodhpur is 81.56%.
A growing economy and plenty of job opportunities also attract many people to this city. Jodhpur's primary economy is governed by agricultural industries. In recent years, the city has witnessed significant growth in its construction and manufacturing industries. Furthermore, the city witnesses a large footfall of tourists regularly.
There are other reasons to reside in Jodhpur. The per capita income in Jodhpur is ₹85.470. Moreover, the crime rate registered in the city is 279.48 for the year 2020, which is much lower than the nation's 445.9.
The section below provides a detailed guide to Jodhpur's residential real estate opportunities.
Top Reasons to Invest in Jodhpur Real Estate
Here are some of the major reasons which make Jodhpur an excellent place for real estate investment:
Transport and Connectivity
The Jodhpur Airport is just 3.2 km from the city's centre. It provides domestic flights to all major cities in India, namely Bombay, Delhi, Madras, Indore, Kolkata, Hyderabad, etc.
The Jodhpur Bus Terminal connects the city to all major localities and remote villages. State and private-owned buses are available to Phalodi, Pipar city, Bilara, etc. The city also has access to NH-65, NH-112 and NH-114. Taxis and autorickshaws are the preferred transportation means for the residents in Jodhpur.
The Jodhpur Junction is merely 1 km away from the city's bus terminal and 5 km from the Jodhpur Airport. It has five platforms that manage more than 59 trains in a day, facilitating travel to various cities in India like Secunderabad, Delhi, Varanasi, Hisar, Mumbai, etc.
Educational and Medical Infrastructure
Jodhpur houses several prominent educational and healthcare facilities. The city is developing into a major educational hub in India. Some renowned hospitals in Jodhpur are Mathura Das Mathur Hospital, Rajasthan Hospital and Research Centre, Rajasthan Cancer Cure hospital and Mahatma Gandhi Hospital.
The prominent educational institutions in this city include the National Law University, Jai Narayan Vyas University, BR Birla Public School, DPS Jodhpur, etc. These schools, colleges and universities attract families from nearby areas to settle in Jodhpur.
Jodhpur is prosperous and bustling with culture and heritage sites. Some of the major tourist sites in the city are Umaid Bhawan, Mehrangarh Fort and Museum, Jaswant Thada, Mandaleshwar Mahadev Temple, Sardar Samand Lake, etc.
Moreover, Jodhpur is visited by thousands of tourists from all over the world for its ambient street music performances and distinct cultural food and cuisine. Residents looking to invest in real estate can earn high profits by renting out villas, hostels or apartments to tourists.
Residential Real Estate Investment Opportunities in Jodhpur
Below are some prime localities in Jodhpur where you can find the best residential properties:
Pal Road is a famous locality in Jodhpur. Many patients come here to get treated at the Krishna Super Speciality Hospital. Furthermore, Pal Road has proper access to public and private transportation facilities.
The locality is considered safe and close to schools like MD Saran Public School, Sri Hanwant Sr Sec School, etc.
Proper availability of water, electricity and markets have helped the locality emerge as one of the most demanding localities in Jodhpur.
The average property price on Pal Road is ₹3,450/sq ft.
Jhalamand is a well-known locality within a 5 km distance from Basni and Bhagat ki Kothi Railway Station. The locality caters to all essential social amenities, including parks, schools, restaurants and evenly allocated water and electricity supply.
The medical infrastructure in the city is considered sound. Some prime hospitals available in and around the area are IG Hospital, Saroj Hospital, Sanjivai Hospital, etc.
The average property price in Jhalamand is ₹3,595/sq ft.
Read Also: Guide for Navi Mumbai Residential Real Estate Investment
Things to Consider before Investing in a Residential Property in Jodhpur
Given below are some major factors to consider before purchasing a property in Jodhpur:
Availability of Basic Amenities
Investors must check for the availability of all basic amenities within close proximity of a residential property. This includes markets, schools, colleges, banks and shops. Round-the-clock access to water and electricity is also necessary for residents' convenience. These factors also help to determine the prospects of a property.
The future market price of real estate can be estimated by evaluating its access to various social infrastructures. Furthermore, tourist cities like Jodhpur often attract high valuations because of the State Government's efforts and funding to develop tourist traffic and employment.
Therefore, investors must thoroughly review ongoing or upcoming developmental projects before purchasing residential real estate.
The Real Estate Regulatory Authority (RERA) was proposed under the Real Estate (Regulation and Development) Act 2016 to safeguard homebuyers or investors from fraudulent practices in the real estate sector.
Investors planning to purchase property in Jodhpur must check the authenticity of the builder and the real estate project through Rajasthan's RERA portal.
Stamp Duty in Jodhpur
Below are the stamp duty rates in Jodhpur
| | |
| --- | --- |
| Gender | Stamp Duty Rates |
| Male | 6% |
| Female | 5% |
| Male + Female (Joint) | 5.5% |
| Male + Male (Joint) | 6% |
| Female + Female (Joint) | 5% |
Registration charges in Jodhpur
Following are the registration Charges in Jodhpur
| | |
| --- | --- |
| Gender | Stamp Duty Rates |
| Male | 1% |
| Female | 1% |
| Male + Female (Joint) | 1% |
| Male + Male (Joint) | 1% |
| Female + Female (Joint) | 1% |
Jodhpur Residential Real Estate sector: What's the Forecast?
There are a number of reasons why people move to Jodhpur, and this includes its tourism, excellent social infrastructure, connectivity, safety and quality of houses. A number of infrastructure developments are affecting its real estate sector.
The Rajasthan Government has appointed Tata Consulting Engineers (TCE) for the urban infrastructural development of Jodhpur and Bikaner. This project would include developing and upgradation of water supply, sanitation, waste management and segregation, roadways decongestion, traffic management and water drainage system.
Furthermore, the Government has allocated funding of ₹500 crore for redeveloping the Jodhpur Railway Station with environment-friendly infrastructure. The move is expected to provide commuters with high-tech and environment-friendly railway infrastructure.
The National Highway Authority of India (NHAI) has also allocated a massive ₹1,161 crore in funding for the 75 km Ring Road construction in Jodhpur. The project aims to connect all five major highways connecting Jodhpur to Barmer, Pali, Jaisalmer, Nagpur and Jaipur.
Lastly, several ongoing residential real estate projects are already listed and underway in Jodhpur to facilitate tourist and residential accommodation. Therefore, properties in Jodhpur will likely be in high demand in the coming years.
Residential Real Estate vs Other Asset Classes
The following section compares residential real estate to other asset classes.
Residential Real Estate vs Gold
Real estate is an immovable asset and much safer than physical gold, which is vulnerable to theft. However, gold has high liquidity and can quickly provide capital in an emergency. In contrast, real estate takes time to find buyers. Residential real estate generates more returns than gold.
Residential Real Estate vs Bonds
Residential real estate yield much higher returns as compared to gold. However, real estate prices are governed by location and amenities and are subject to changes in future. On the hand, bonds offer fixed and low-risk returns.
Are you looking for a safe investment option? Then, look no further. Register now and earn 9-11% interest on top-rated bonds.
Residential Real Estate vs Commercial Real Estate
Commercial real estate yields higher returns compared to residential real estate. However, residential real estate is subject to tax benefits, unlike commercial real estate. Furthermore, residential properties are a safer bet compared to commercial properties.
Discover More: Guide for Jodhpur Commercial Real Estate Investment
Residential Real Estate vs Mutual and Stocks
Mutual funds and stocks are known to yield very high returns. However, they are volatile and subject to market risk. In contrast, residential real estate is a much safer investment option.
The table below shows a tabular comparison between residential real estate and other asset classes.
| | | | | | |
| --- | --- | --- | --- | --- | --- |
| Parameters | Residential Real Estate | Stocks & Mutual Funds | Gold | Commercial Real Estate | Bonds |
| Returns | Moderate | High | Moderate | High | Moderate |
| Liquidity | Low | High | High | Low | Moderate |
| Risk | Low | High | Low | Low | Moderate |
| Volatility | Low | High | Low | Low | Low |
| Ticket Size | High | Varies | Low | High | Varies |
Steps to invest in Residential Real Estate in Jodhpur
Here are the steps to start investing in residential real estate in Jodhpur:
Step 1: Decide a budget for purchasing a residential property. Investors may consult an online EMI calculator to plan for a home loan.
Step 2: Make a list of localities where you would like to invest based on amenities and local infrastructure.
Step 3: Shortlist the best-suited property which matches your requirements.
Step 4: Visit the site, preferably with a professional site evaluator, to determine its current market value and future estimates.
Step 5: Assess the documents given to you by the property seller.
Step 6: Consult a legal assistant to proceed through the documentation, to eliminate contract loopholes or disputes.
Step 7: Finalise the deal. Pay the stamp duty, registration charges and fees for brokerage and legal assistance.
Step 8: Get the property insured to safeguard it from any future damage.
Read More: Guide for Tiruppur Residential Real Estate Investment
Final Word
Jodhpur's rich cultural heritage is known to attract tourists. The city is ladened with hundreds of temples and historical sites like Raj Ranchhodji Temple, Bhim Bhirak Cave, Masooria Hills, etc. Therefore, residential accommodations are in high demand in these areas.
This raises the future market price of real estate in this city. Investors looking for moderate and steady returns can buy residential properties in Jodhpur and benefit from capital appreciation and rental income.
Frequently Asked Questions
What are the major employment-generating hubs in Jodhpur?
Saboo Mineral Pvt. Ltd., BLG Construction Ltd., Dara Engineering and Infra. Ltd., and other manufacturing and construction companies are the biggest employment-generating industries in Jodhpur.
What is the population density in Jodhpur?
Jodhpur's population density is 161 people/sq. km.
Do I have to pay Stamp duty for pre-owned properties?
Yes, stamp duty is the legal tax that you must pay to the State Government to confirm a property handover. The same has to be paid for pre-owned properties as well.
Is RERA applicable for rented properties?
No, RERA only applies to the development or construction of real estate.