Guide for Tiruppur Residential Real Estate Investment
9 min read • Updated 11 May 2023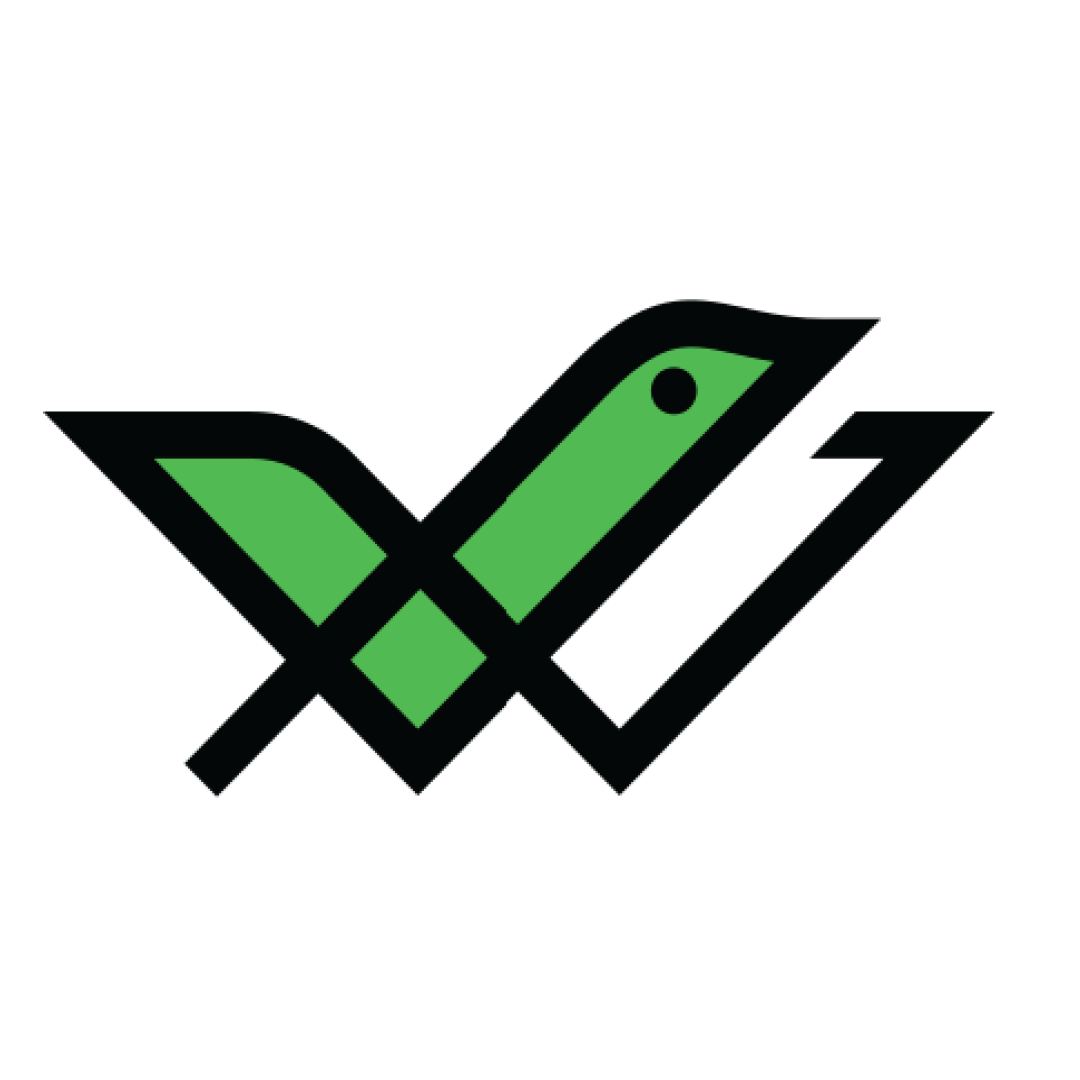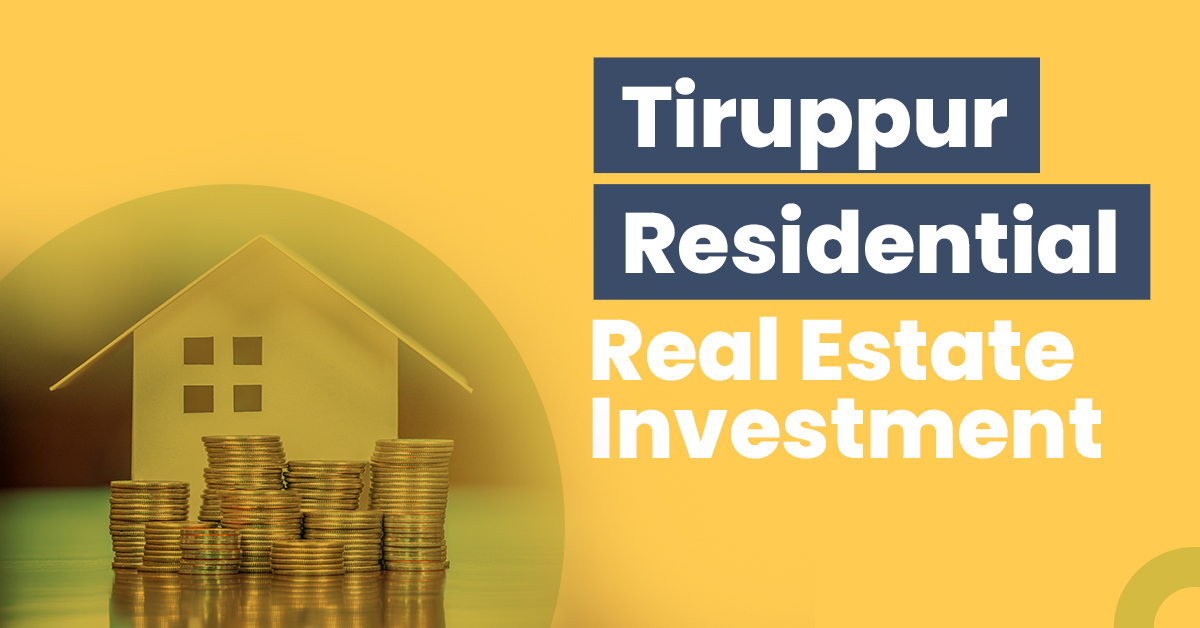 Tiruppur is the 5th largest city in Tamil Nadu and is located near the Noyyal River. It lies close to "The Manchester of India", Coimbatore. The city's history dates back to the Chola period, and one can find the historical remains and artefacts of the kingdom at the banks of the Noyyal River.
The average literacy rate of the city, as per the 2011 census, is 87.81%. Tiruppur's economy mainly depends on the knitting and textile industries which generate ₹5,000 crores of turnover and employs over a million people. As the city's industrial sector continues to expand, many people are looking to settle here.
This city is also home to numerous reputable educational institutions and healthcare facilities, which are easily accessible to the residents through an excellent transport network. All of these factors contribute to the growth of residential real estate demand in Tiruppur.
The section below covers all the necessary information about investing in residential real estate in Tiruppur.
Top Reasons to Invest in Tiruppur Real Estate
The following are some of the main reasons why many investors are looking for residential properties in Tiruppur:
Industrial Growth and Employment
Garment industries are the main contributors to Tiruppur's economy. The city is considered the "Textile Hub of India", as it houses over 10,000 garment manufacturing units. International garment brands have been increasing their orders in various industries in this city, growing its economy.
Tiruppur is also home to renowned IT companies like Geosoft Technology, Comtec Software Solution, Syslord Technologies, etc. With emerging garment and IT industries, Tiruppur offers plenty of employment opportunities which contributes to its real estate demand.
The Coimbatore International Airport is only 43 km from the city centre and can be easily accessed via NH- 544. The airport provides direct flights to UAE and Singapore and major cities in India, namely Mumbai, Chennai, Bangalore, Delhi and Pune.
Tiruppur Railway Station has 2 platforms halting 164 trains connecting the city to Bangalore, Mysore, Ernakulam, Trichy, Madurai, etc.
Major highways connecting Tiruppur are SH-19, SH-37, SH-196, etc. These provide affordable commutes to Palladam, Avinashi, Somanur, and Dharapuram via buses and taxis. Furthermore, the Moffusil Bus Services connect Tiruppur to all major cities and towns in Tamil Nadu, Andhra Pradesh and Karnataka.
Education and Medical Facilities
Tiruppur is home to many reputable educational institutions, such as the NIFT Tea College of Knitwear Fashion, Indian Institute of Textile Training, Angel College of Engineering and Technology, Sasurie College of Engineering, etc. These institutions draw students from nearby cities to study here.
The city also provides premium healthcare services through AMC Super-Speciality Hospital, Sri Kumaran Hospital, and various government hospitals throughout the locality.
Residential Real Estate Investment Opportunities in Tiruppur
Let's take a peek into some of the prime residential localities in Tiruppur.
Avinashi is a trendy residential locality in Tiruppur. It is known to provide residents will all necessary social amenities. The locality has 9 bus stops, providing easy and affordable inter and intra-city travel through state and private buses.
Hospitals and nursing homes in and around this neighbourhood include Sri Karunambikai Hospital, Government Hospital Avinashi and Sri Avinashiappar Nursing Home.
Residential property prices range from ₹1,531/sq ft to ₹7,827/sq ft.
Palladam is a famous locality in Tiruppur, known to have close proximity to 6 bus stoppages catering to seamless commutes. Furthermore, the locality also has access to various government and private hospitals.
Some prime schools in and around the locality are Adharsh Vidhyalaya Public School, Palladam International Pre School and Blue Bird Higher Sec. School. In addition, there are a number of markets, grocery stores and chemist stores near this locality, which elevates its value.
Residential property prices in Palladam range from ₹259/sq ft to ₹3,750/sq ft.
Read Also: Guide for Jodhpur Residential Real Estate Investment
Things to Consider before Investing in a Residential Property in Tiruppur
The following are the things that an investor must check before purchasing a residential property in Tiruppur:
It's essential to analyse a builder's portfolio, which contains all their past and currently undertaken projects. This helps to avoid any unscrupulous developer or builder with pending disputes related to real estate. A builder's reputation can be established through past client reviews and developer experience.
The Real Estate Regulatory Authority (RERA) is a statutory body under the Real Estate (Regulation and Development) Act 2016. It profiles builders and real estate projects based on their authenticity.
You can check the legitimacy of a builder and real estate projects in Tiruppur through Tamil Nadu's RERA portal.
Stamp Duty in Tiruppur
The stamp duty rates in Tiruppur are as follows
| | |
| --- | --- |
| Categories | Stamp Duty Rate |
| Sale | 7% |
| Mortgage without possession | 1% of the debt, the maximum being ₹40,000 |
| Mortgage with possession | 4% of the debt |
| General Power of Attorney | ₹100 |
| Lease below 30 years | 1% of the rent, up to ₹20,000 |
| Lease up to 99 years | 1% of the rent, up to ₹20,000 |
Registration Charges in Tiruppur
The following table lists the registration charges in Tiruppur
| | |
| --- | --- |
| Categories | Stamp Duty Rate |
| Sale | 4% |
| Mortgage without possession | 1% of the debt, the maximum being ₹10,000 |
| Mortgage with possession | 1% of the debt, maximum being ₹2,00,000 |
| General Power of Attorney | ₹10,000 |
| Lease below 30 years | 1% of the total rent amount |
| Lease up to 99 years | 4% of the total rent amount |
Tiruppur Residential Real Estate Sector: What's the Forecast?
Tiruppur is a famous textile city as industries here make everything from T-shirts and trousers to nightgowns and pyjamas. Besides its massive textile sector, it draws residents with its well-developed education and medical facilities.
A number of developmental projects are underway to turn Tiruppur into a smart city. The project has been estimated to cost around ₹965 crore, aiming to cater to the city's high-tech and smart city infrastructure to enhance residents' quality of life.
The project will include installing solar panels, upgrading the water supply infrastructure and waste management system, developing Tiruppur Park and constructing a solar power plant. As per reports, 80% of the project worth ₹720 crore has already been completed, and the rest will likely be completed by March 2023.
Apart from these development projects boosting the local real estate demand, Tiruppur's existing social infrastructure and its connectivity have already made a mark for its excellence. Therefore, investors willing to invest in residential real estate in Tiruppur are bound to get high-prospect properties at affordable rates.
Residential Real Estate vs Other Asset Classes
Below are a few points of difference between residential real estate and other asset classes.
Residential Real Estate vs Gold
Residential real estate can earn significantly higher returns than gold. However, buying and selling gold is easier and therefore, gold investments have high liquidity. In contrast, residential real estate requires time to find suitable buyers.
Residential Real Estate vs Bond
Bonds are one of the safest means of investment. Bonds are also more liquid than residential real estate investments. However, residential real estate can yield higher returns.
Are you interested in investing in bonds? Register now, and start earning high-interest rates with minimal risks involved.
Commercial real Estate vs Residential Real Estate
Commercial real estate yields higher returns than residential properties. However, investing in commercial real estate requires you to have higher capital than in residential real estate.
Discover More: Guide for Tiruppur Commercial Real Estate Investment
Residential Real Estate vs Mutual and Stocks
Mutual funds and stocks can earn exponentially higher returns than the invested capital. However, it is subject to market risk and, therefore, volatile in nature. In contrast, residential properties are a much safer investment and can earn regular monthly income.
The table below compares residential real estate to other asset classes based on their liquidity, risk, volatility, and ticket price.
| | | | | | |
| --- | --- | --- | --- | --- | --- |
| Parameters | Residential Real Estate | Stocks & Mutual Funds | Gold | Commercial Real Estate | Bonds |
| Returns | Moderate | High | Moderate | High | Moderate |
| Liquidity | Low | High | High | Low | Moderate |
| Risk | Low | High | Low | Low | Moderate |
| Volatility | Low | High | Low | Low | Low |
| Ticket Size | High | Varies | Low | High | Varies |
Steps to invest in Residential Real Estate in Tiruppur
Below are the steps you must follow to start investing in real estate in Tiruppur:
Step 1: Assign a suitable budget after calculating the monthly EMI you can afford.
Step 2: Shortlist some localities based on the amenities and social infrastructure offered.
Step 3: Select a property which best suits your allocated budget and requirements.
Step 4: Visit the site in person to inspect and analyse the market price and prospects properly. It is advised to appoint a professional land evaluator for the same. Also, remember to verify the builder through the state's RERA portal.
Step 5: Prepare the required documents and identity proof.
Step 6: Consult a legal assistant to proceed through the documentation smoothly.
Step 7: Pay for the property, stamp duty, registration charges and professional assistance.
Step 8: Get the property insured to safeguard it from future damage.
Read More: Guide for Jabalpur Residential Real Estate Investment
Final Word
Tiruppur is an emerging major textile hub in India. Furthermore, the Tamil Nadu Government has recently put tremendous efforts into uplifting the city and its residents' ease of living. These factors make residential properties in this city a worthwhile investment.
Frequently Asked Questions
Can I pay the stamp duty and registration charges online?
Yes, you can pay the property taxes on the respective online portals of the Tamil Nadu Government. For people living in cities or towns in the vicinity of Greater Chennai Municipal Corporation, you can use the Chennai Corporation portal, while others can use the TN Urban Pay website.
Is Tiruppur safe?
As per a survey conducted by Numbeo, Tiruppur emerged as one of the safest cities in India, with a Safety index rate of 77.21 out of 100.
Is Tiruppur expensive?
Tiruppur ranks 5th among 14 cities in Tamil Nadu based on living cost. So, it is moderately expensive to live in this city.
What language is spoken in Tiruppur?
The official language of Tiruppur is Tamil.