Guide for Jodhpur Commercial Real Estate Investment
9 min read • Published 21 October 2022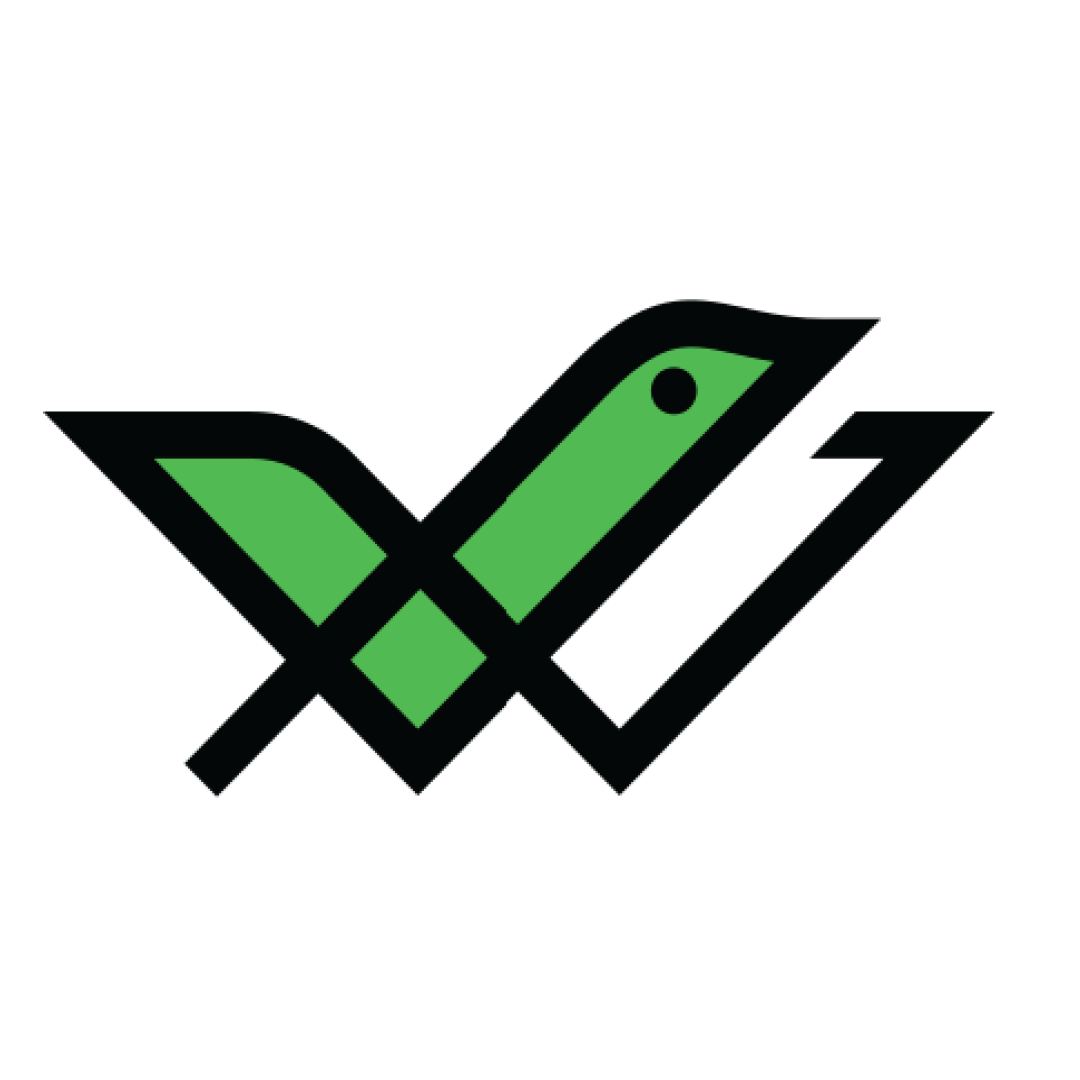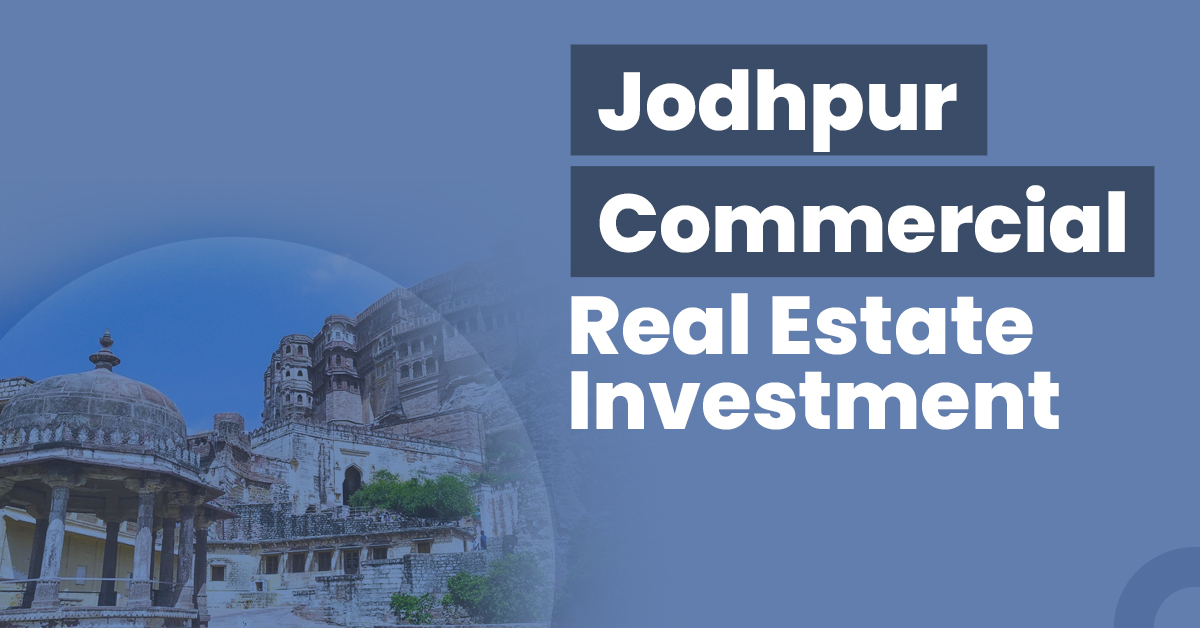 Jodhpur is the 2nd largest city in the Western Indian state of Rajasthan. The city is steeped in history, and thus, it is a popular tourist destination known for its beautiful blue-colored forts, palaces, temples, and gardens.
Agriculture, handicrafts, tourism, and other industries contribute to this city's growth. In fact, the handicraft industry is the largest contributor to Jodhpur's economy. Over 2 lakh people are employed in the furniture exports segment, which accounts for US$200 million. Other major industries include textiles, white metalwork, stone carving, ivory items, bicycles, and sporting goods.
Tourism is the 2nd largest sector, followed by agriculture. A total of 62.53% of the area around the city is cultivated by farmers. Jodhpur is a major producer of edible oil, oilseeds, wheat, barley, pulses, and sugarcane. Many young people travel to Jodhpur to pursue higher education at renowned institutions like the Indian Institute of Technology (IIT) and the All India Institute of Medical Sciences (AIIMS).
With flourishing industries and famous educational institutions, commercial real estate investments promise attractive returns in this city.
Top Reasons to Invest in Jodhpur Real Estate
Detailed below are the reasons why you will want to invest in commercial real estate in Jodhpur:
Jodhpur is a Tier II city set to contribute significantly to India's economy in the coming days because of its rapid infrastructural development. Jodhpur offers crucial advantages for commercial development as it has vast areas of land and plenty of skilled labor. As a result, many established companies are relocating to Jodhpur.
Renowned Educational Institutions
As already mentioned, Jodhpur is home to a number of reputed national institutions which attract students from all over the country. Higher educational institutions are significant contributors to local, national, and global development. Many businesses, including MSMEs, are catering to students' needs, so investing in commercial properties can be immensely beneficial.
Flourishing Tourism and Handicrafts Industry
Many tourists travel to Jodhpur every year as it's a place of historical significance. As a result, the city has witnessed massive infrastructural developments to accommodate the growing number of tourists.
Apart from being a popular destination for weddings, the city has a strong handicraft industry. Some famous items manufactured in Jodhpur are textiles, glass bangles, metal utensils, cutlery, marble products, and carpets. As a result, the demand for commercial spaces is quite high.
Commercial Real Estate Investment Opportunities in Jodhpur
You can consider investing in commercial properties in the following areas in Jodhpur:
It is a prominent area of Jodhpur that boasts good connectivity with other city areas via the Chopasani Road and Soorsagar Road. There are well-known schools and hospitals within 2 km of Kamla Nehru Nagar.
Boranada is an upcoming commercial hub of Jodhpur, and there are many commercial properties you can choose from. Some of the properties that you can invest in are industrial buildings, commercial plots, and sheds.
Things to Consider Before Buying a Commercial Property in Jodhpur
Here are some of the crucial factors that you should consider before investing in commercial real estate in Jodhpur:
Check Authenticity through RERA
The main objective behind the introduction of RERA (Real Estate Regulatory Authority) was to make the real estate industry more accountable and transparent. As per the RERA Act, every builder, broker, and developer in India must register themselves and the details of their properties on the RERA portals of their states.
Suppose you wish to make a commercial property in Jodhpur. Then, you need to check the builder's details and the property on the RERA website of Rajasthan, as it will ensure financial security.
You must check the status of the builder's past projects when you decide to invest in a commercial property in Jodhpur. Talk to the builders' previous customers as well as local real estate agents to check their track records. Another important factor you must check is whether the builder has any court cases pending against him.
Infrastructural Development
The modern and state-of-the-art infrastructure surrounding the area means the commercial property will likely generate better returns for the investor. Make sure that the building has essential infrastructure like adequate parking space, lifts, an emergency staircase, and proper drainage.
When shortlisting commercial properties in Jodhpur, focus on whether the building has a locational advantage and how well the area is connected with other vital parts of the city. Commercial real estate near airports, railway stations, and educational and financial institutions generates better returns in the long run.
A lease is defined as a legal contract that defines the relationship between the property owner and a tenant. Before signing this contract, you can consult advocates or real estate consultants to understand the risks of letting out the property and come up with ways to cover it.
Also Read: Guide for Chandigarh Commercial Real Estate Investment
Stamp Duty in Jodhpur
You need to know the stamp duty rates in Jodhpur as it will be an integral part of the total payment:
| | |
| --- | --- |
| Type of Owner | Stamp Duty Rates |
| Male | 6% |
| Female | 5% |
| Joint (Male + Female) | 5.5% |
| Joint (Male + Male) | 6% |
| Joint (Female + Female) | 5% |
Registration Charges in Jodhpur
You have to mandatorily pay a registration fee to register the commercial property in your name:
| | |
| --- | --- |
| Type of Owner | Registration Charges |
| Male | 1% |
| Female | 1% |
| Joint (Male + Female) | 1% |
| Joint (Male + Male) | 1% |
| Joint (Female + Female) | 1% |
Please note that a labour cess of 20% of the stamp duty will also be applicable on the above charges.
Jodhpur Commercial Real Estate Sector: What's the Forecast?
Commercial real estate investments have a bright future in Jodhpur as this Tier II city is witnessing rapid economic growth and infrastructural development. Its location next to the Delhi International Airport makes it ideal for the local export industry. Moreover, 40% of the Delhi-Mumbai Corridor will pass through Rajasthan, which would give a large boost to Jodhpur's economy.
Recently, the authorities set up the Jodhpur RNB Infrastructure Private Limited, an SEZ (Special Economic Zones), to improve the industrial development of Rajasthan. The Rajasthan State Industrial Development and Investment Corporation (RIICO) has agreed to establish a handicrafts unit at Boranda in Jodhpur.
Financial experts have stated the rise in demand for commercial properties in Jodhpur will likely increase considerably, which would mean good prospects for price appreciation in the coming days.
Also Read: Guide for Salem Commercial Real Estate Investment
Commercial Real Estate vs Other Asset Classes
Now, let us compare the returns generated by commercial real estate investments with that of other asset classes:
Commercial Real Estate vs Residential Real Estate
Compared to commercial properties, residential real estate suffers from two disadvantages. First, the demand is less for residential real estate compared to offices, shops, and warehouses. Moreover, commercial properties generate higher rental income than residential properties.
Commercial Real Estate vs Gold
While commercial real estate generates good returns, gold is considered a safer investment as it is less susceptible to market volatility. In addition, gold offers much better liquidity when compared to real estate.
Commercial Real Estate vs Mutual Funds and Stocks
If we compare these two asset classes, mutual funds and stocks carry higher return potential than commercial real estate. However, they also carry high chances of losses due to their volatile nature. In contrast, returns from the real estate sector are more stable and less sensitive to market fluctuations.
Commercial Real Estate vs Bonds
While both asset classes are stable sources of passive income, bonds are associated with low credit risk compared to commercial real estate, where tenants might fail to make timely payments. Furthermore, real estate carries lower liquidity compared to bonds. This is because it takes considerable time to find a buyer. However, the returns are usually higher.
Given below are a tabular representation that compares these asset classes based on their liquidity, returns, risks, ticket price, and volatility:
| | | | | | |
| --- | --- | --- | --- | --- | --- |
| Parameters | Commercial Real Estate | Gold | Stocks & Mutual Funds | Bonds | Residential Real Estate |
| Returns | High | Moderate | High | Moderate | Moderate |
| Liquidity | Low | High | High | Moderate | Low |
| Volatility | Low | Low | High | Low | Low |
| Risk | Low | Low | High | Moderate | Low |
| Ticket Size | High | Low | Varies | Varies | High |
Do you wish to invest in top-rated and carefully structured bonds with as low as ₹10,000? Register here and start bond investment with no hidden or extra charges.
Steps to Invest in Commercial Real Estate in Jodhpur
Given below are the steps that you can follow to make commercial real estate investments in Jodhpur:
Step 1: Decide on your investment amount and research the potential sites that will undergo massive infrastructural development.
Step 2: Shortlist some sites based on your research and conduct field visits.
Step 3: Seek help from real estate experts and agents to learn details about the profitability of the shortlisted sites.
Step 4: Select a commercial real estate based on your investment requirements. While the financial transactions are taking place, remember to check the important documents such as property assessment extract, a title deed, and a foundation certificate minutely.
Step 5: Complete the registration and stamp duty formalities to transfer the property's name in your favor.
You need to pay fees to the agents and real estate experts if you have consulted them. Moreover, consider purchasing an insurance policy for an added layer of financial protection for your investment.
Final Word
An investment in commercial real estate in Jodhpur is a lucrative option as this Tier II city is undergoing massive infrastructural developments. Reputed educational and medical institutions, along with good connectivity with important areas of the state, are some benefits of setting up businesses in this city. As a result, the number of commercial property investors in Jodhpur is increasing.
Frequently Asked Questions
Which areas in Jodhpur are suitable for commercial real estate investment?
Kamla Nehru Nagar, Phalodi, and Boranada are some excellent areas for commercial real estate investments in Jodhpur.
What are the most popular commercial real estate investment options in Jodhpur?
Popular investment options include tourist accommodations, industrial spaces, offices, and warehouses.
What is the most important benefit offered to business units in SEZs?
As per GST regulations, goods supplied to businesses in SEZs (Special Economic Zones) attract minimal or zero tax rates.
What is the most important feature of the SEZ scheme?
An SEZ is a special duty-free enclave situated outside India's customs territory for authorized operations.