Guide for Ghaziabad Residential Real Estate Investment
11 min read • Published 5 November 2022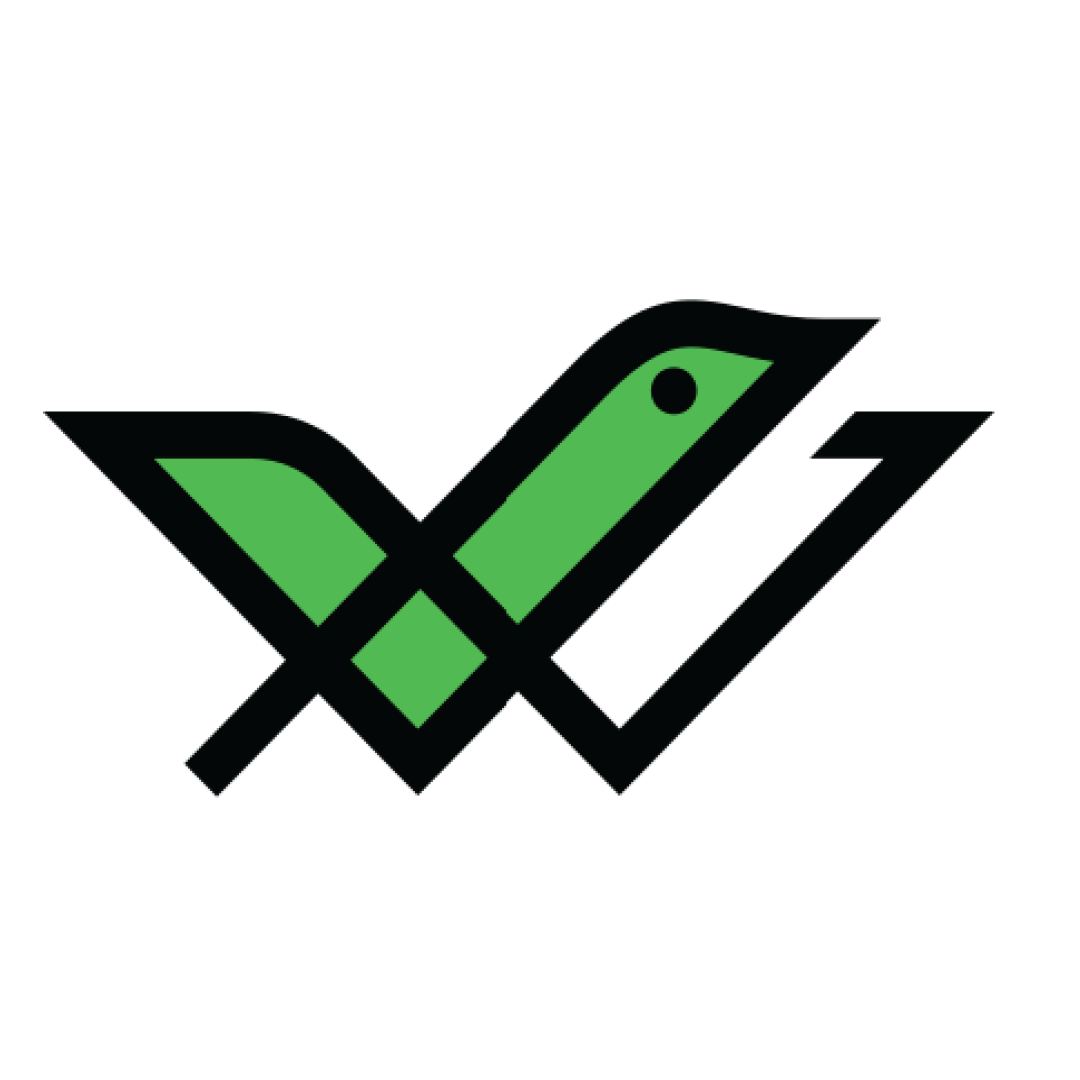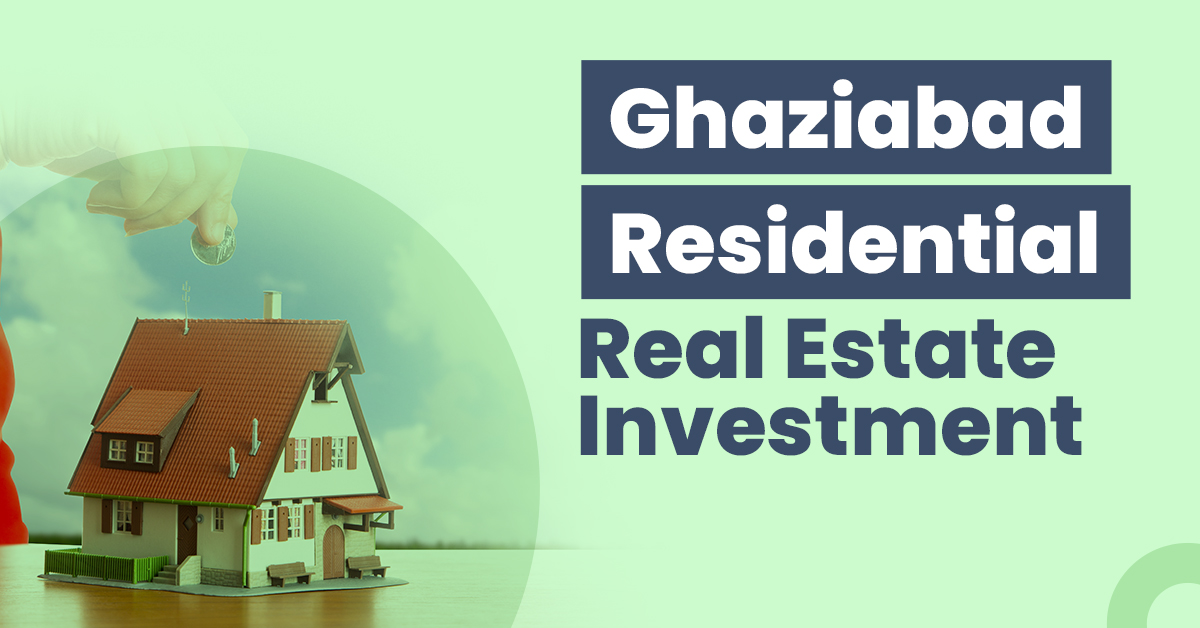 Ghaziabad, also known as Saya of Uttar Pradesh, is one of the prominent cities in this state. Being a strategic location near Delhi, this city attracts people from all over India in search of jobs and residences.
Ghaziabad is home to a population of 16,48,643, according to the 2011 census. Moreover, it is growing in numbers owing to employment opportunities in this city and nearby. In addition, the rise in quality education facilities, healthcare and employment is increasing the demand for modern residence in Ghaziabad.
Over the years, this city has witnessed significant growth in industries in sectors such as manufacturing, IT, textile, oil, gas, etc. The manufacturing industry is the largest, accounting for 53% of non-agricultural jobs.
Read on to know how investing in residential properties in Ghaziabad will bring you profitable returns.
Top Reasons to Invest in Residential Real Estate in Ghaziabad
Here are some reasons for an investor to consider investing in Ghaziabad's residential real estate.
Due to its growing employment and education opportunities, people from various parts of India are migrating to Ghaziabad. As a result, there is an increase in demand for secure and wholesome housing.
Therefore, the State Government of Uttar Pradesh is taking up measures to implement better infrastructure and other development projects.
Projects like water treatment plants, improved roads and pipelines, and rainwater harvesting are coming into this city. These development projects aim to transform Ghaziabad into a smart city.
Strategic Location and Connectivity
Ghaziabad connects prime cities like Delhi NCR, Meerut and Faridabad. One can hop between Delhi and Ghaziabad using the metro connectivity.
This city will soon be accessible by airways from other cities in India after Jewar Airport starts operating. Also, major national highways run between Delhi and Ghaziabad, connecting residential regions to industrial and office zones.
Delhi's growing cost-to-living rates push people to find accommodations in nearby cities. As a result, the demand for residential homes in Ghaziabad is rising.
Growing Employment Opportunities
Besides providing residential opportunities to the working population of Delhi, Ghaziabad is opening up to major corporates and industries. As a result, several large companies have opened their offices in Ghaziabad.
With its industrial growth, Ghaziabad is emerging as a pro-business city. Thus people in search of prominent job opportunities are arriving here. Ultimately this leads to an increase in accommodation needs.
Therefore, growth in commercial practices is one of the key reasons to motivate investors to invest in residential properties in Ghaziabad.
Affordable Housing Facility
Despite its proximity to Delhi, Ghaziabad offers affordable accommodations to everyone. Therefore, people working in Delhi always search for residences in Ghaziabad and other neighbouring cities.
The surging demand for accommodation with urban amenities promises a high return on investments. Moreover, as more people migrate to Ghaziabad, the need for better living space will increase. Therefore, investors providing affordable properties with all significant features will always stay within tenants.
Therefore, investing in residential real estate in Ghaziabad brings more ROI and acts as a passive source of income.
Residential Real Estate Opportunities in Ghaziabad
This list covers some of the popular residential areas in Ghaziabad that can offer good investment opportunities.
Vaishali is one of the prime family-friendly and posh residential areas in Ghaziabad. Moreover, Vaishali is near East Delhi and Noida. The Delhi-Meerut Expressway, Raj Nagar Extension Elevated Road and Madan Mohan Malviya Marg allow smooth commutation from Vaishali to other important cities.
Vaishali also lies close to Anand Vihar Railway Station. One can also find super-speciality hospitals like Fortis Hospital and Max Super Speciality Hospital near Vaishali.
Residential areas are multi-storeyed apartments providing an urban flat-culture lifestyle. Property prices for sale start from ₹60 lakh here. However, this price may vary according to the property you choose.
Most IT professionals and employees living in Ghaziabad prefer living in Indirapuram. This locality stands out as one of the well-planned residential regions in Ghaziabad. Moreover, the metro connectivity here offers fast commutation to people residing in Indirapuram to other parts of Ghaziabad.
Indirapuram surrounds itself with top-notch IT companies, well-equipped hospitals and excellent schools. These features combine to make Indirapuram an ideal place for those seeking comfort.
Read Also: Guide for Faridabad Residential Real Estate Investment
It is located very close to Delhi, Vasundhara is one of the popular localities in Ghaziabad, where people often seek residential properties. In addition, many major roads and highways connect Vasundhara to Delhi and other Ghaziabad cities.
Its posh locality and elegant lifestyle make Vasundhara a desirable choice. Although Vasundhara does not have a metro, the Vaishali metro station is just 10 minutes away.
Famous schools and medical facilities from Ghaziabad are also in this region. Vasundhara real estate starts at ₹50 lakhs. Rent in Vasundhara ranges between ₹5,000-15,000 rupees.
Kaushambhi offers residences at reasonable prices in Ghaziabad. Unlike the posh localities, houses in Kaushambhi usually come at cheaper rates. It is near numerous parks, hospitals, malls, and schools to serve all requirements of an individual. Metro and railway services connect Kaushambhi to all other parts of Ghaziabad and Delhi.
Things to Consider before Investing in Residential Properties in Ghaziabad
Here are specific points for you to remember before buying a residential property in Ghaziabad:
Construction Quality of the Property
Investors must conduct on-site surveys to check the quality of raw materials used. One must also inspect the flooring, strength of walls, bathroom fittings etc. By doing this, you can be sure that your broker is delivering the property as promised.
Before choosing any residential property, an investor must understand how convenient its location is. For example, if a property is located close to the centre of the city, it will be surrounded by bus stops, railway stations, or metro. Naturally, then, it will receive more tenants than others.
Therefore, you should conduct thorough research on locality before investing your money.
Whether a flat in a posh locality or a one-storeyed house in the suburbs, clean water and a constant power supply are always necessary. Every tenant expects a home with availability of clean water, proper indoor plumbing and low load-shedding scenarios. Properties that fail to provide one of these are in low demand.
Therefore, while planning to invest in real estate, an investor must check the state of the water and power supply.
While choosing a residential real estate to invest in, an investor should consider the traffic scenario of the main roads around the locality. For example, a buyer might opt out from purchasing your property if there is too much traffic congestion nearby while travelling to major destinations.
Parking Facility and Other Amenities
If you plan to invest in flats, apartment complexes or bungalows, you should always check for proper parking spaces in these buildings. If you need more parking space you might opt for an extra parking lot, depending on your budget. A spacious parking lot will surely attract tenants with families who have a vehicle or are going to purchase one soon.
The Real Estate (Regulation and Development) Act of 2016 mandates forming a Real Estate Regulatory Authority (RERA) in every Indian state. Therefore, every builder and broker must register themselves and their properties on the RERA portal of their respective state.
Therefore, you can easily confirm the builder's and properties' authenticity in Ghaziabad by visiting the RERA portal of Uttar Pradesh. It will help you stay safe from any form of a fraudulent scheme. Also, an investor must adhere to the UP RERA norms while investing.
Stamp Duty in Ghaziabad
Let's see the stamp duty rates on the sale of residential property in Ghaziabad.
Ownership
Stamp Duty Rates
Male
7%
Female
7% minus ₹10,000*
Joint
7% minus ₹10,000*
* Standard rebate
Registration Charges in Ghaziabad
Along with stamp duty, one must also pay a certain registration fee to register the property under their name.
| | |
| --- | --- |
| Ownership | Registration Fees |
| Male | 1% |
| Female | 1% |
| Joint | 1% |
Ghaziabad Residential Real Estate Sector Outlook
Owing to its location near Delhi and Meerut, Ghaziabad attracts a large population of employees working in Delhi. Hence, it stimulates the demand for more residential properties at competitive rates in this region.
Moreover, many blue chip companies are shifting their base to Ghaziabad, contributing to this city's industrial growth. . A rise in industries implies more migration of employees and more demand for accommodation.
To fulfil this growing demand, the State Government is taking measures to transform Ghaziabad into a smart city. As a result, it will provide a healthy and urban lifestyle with low pollution and better connectivity to the rest of the country.
All these factors highlight the scope of earning high returns for investors willing to invest in residential properties in Ghaziabad.
Residential Real Estate vs Other Assets
The following points offer a comparative study between the returns one receives from real estate and other asset classes.
Residential Real Estate vs Gold
The real estate industry has less market volatility as compared to gold. However, gold is a highly liquid asset; buying and selling gold is more straightforward than real estate. Also, regarding returns, investing in residential properties in Ghaziabad promises more ROI than gold.
Residential Real Estate vs Commercial Real Estate
Investment in residential properties promises to bring in high returns with low risks involved. However, commercial properties in Ghaziabad are different.  Due to its growing population, the demand for living spaces will  likely  increase. Therefore, the rent of commercial properties is relatively higher than its residential counterparts. 
Discover More: Guide for Ghaziabad Commercial Real Estate Investment
Residential Real Estate vs Stocks and Mutual Funds
Real estate properties are not subject to as much price fluctuations as stocks and mutual funds. The stock market volatility makes it difficult for investors to plan their next investment move. Therefore, residential real estate investments can bring more stable returns than stock markets or mutual funds.
Residential Real Estate vs Bonds
Residential real estate generally offers higher returns than bonds though it carries more risks and unpredictability. On other hand ,bonds are relatively safe investments and offer a fixed rate of returns on investment. In addition, they (AAA-rated bonds) have low exposure to credit risks, unlike residential properties where tenants may fail to pay their rent on time.
The table below compares these assets on liquidity, risks, returns, volatility and ticket price.
| | | | | | |
| --- | --- | --- | --- | --- | --- |
| Parameters | Residential Real Estate | Stocks and Mutual Funds | Gold | Commercial Real estate | Bonds |
| Returns | Low | High | Moderate | High | Moderate |
| Liquidity | Low | High | Moderate | Low | Moderate |
| Risk | Low | High | Low | Low | Moderate |
| Volatility | Low | High | Moderate | Low | Low |
| Ticket price | High | Varies | Varies | High | Varies |
If you want to invest in bonds and earn stable returns with low risks, explore more on Wint Wealth. Here, you can select from top-rated bonds available in the market. All you need to do is register now and invest with no hidden or additional charges.
Steps to Invest in Residential Real Estate in Ghaziabad
Given are some of the standard steps you need to follow to invest in real estate in Ghaziabad:
Step 1: Finalise the amount or budget you are willing to invest in residential property.
Step 2: Conduct proper market research about potential properties and their scope for development.
Step 3: Shortlist a few sites that fit your budget.
Step 4: Visit these locations and check the quality of walls, flooring, electricity, water supply and locality. It will give you a better idea of a property's positioning and prospects.
Step 5: Finalise a housing space that suits your requirements and investment goals.
Step 6: Prepare the official documents you need to finalise the deal.
Step 7: Complete registration and stamp duty processes to transfer property ownership to your name.
Step 8: Pay real estate consultants or brokers for their service, if any.
Step 9: Consider covering your new property under an insurance plan after completing these procedures. It will help safeguard you and your family in case of any damage.
Read More: Guide for Dhanbad Residential Real Estate Investment
Final Thoughts
Looking at the new development projects in Ghaziabad, investment in residential properties is likely to earn high ROI. Therefore, if you want to purchase new apartments, houses or flats at affordable rates, Ghaziabad is a great destination. However, real estate investments also come with certain risks. Therefore, consider conducting proper research before investing in real estate.
Frequently Asked Questions (FAQs)
Why is it essential  to invest in residential real estate?
Investing in real estate ensures a steady income. They are a low-risk investment, a passive source of income for investors, and they offer significant leverage over other assets.
What are examples of residential real estate?
Properties which are primarily designed for residential purposes and not for conducting commercial activities are residential real estate. For example single-family houses, bungalows, flats, apartments, villas, and condominiums.
Which areas of Ghaziabad are growing for residential purposes?
Vasundhara, Vaishali, Chandan Nagar, Kausambhi and Raj Nagar Extension are some locations with high demand for residential properties.