Guide for Ghaziabad Commercial Real Estate Investment
8 min read • Published 9 November 2022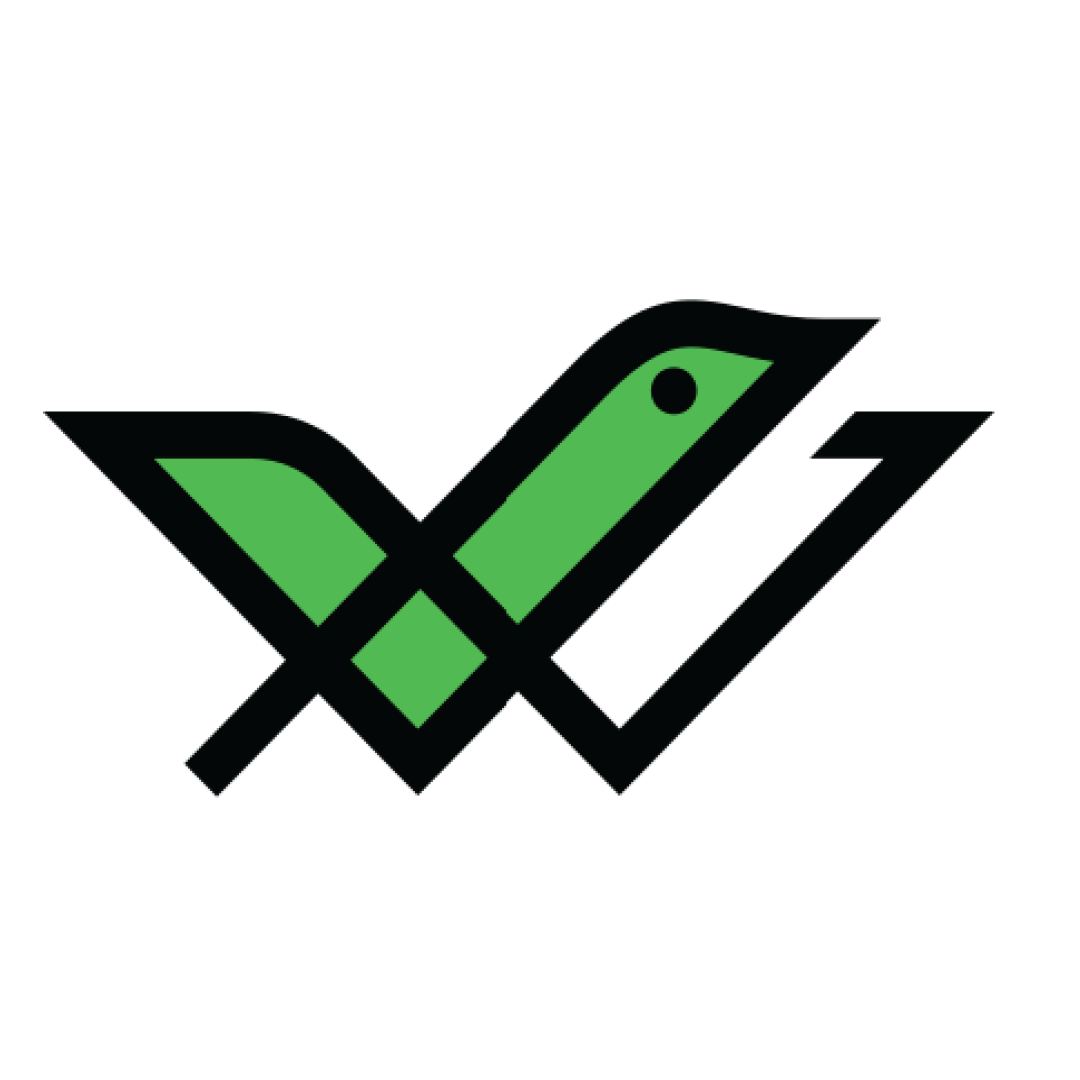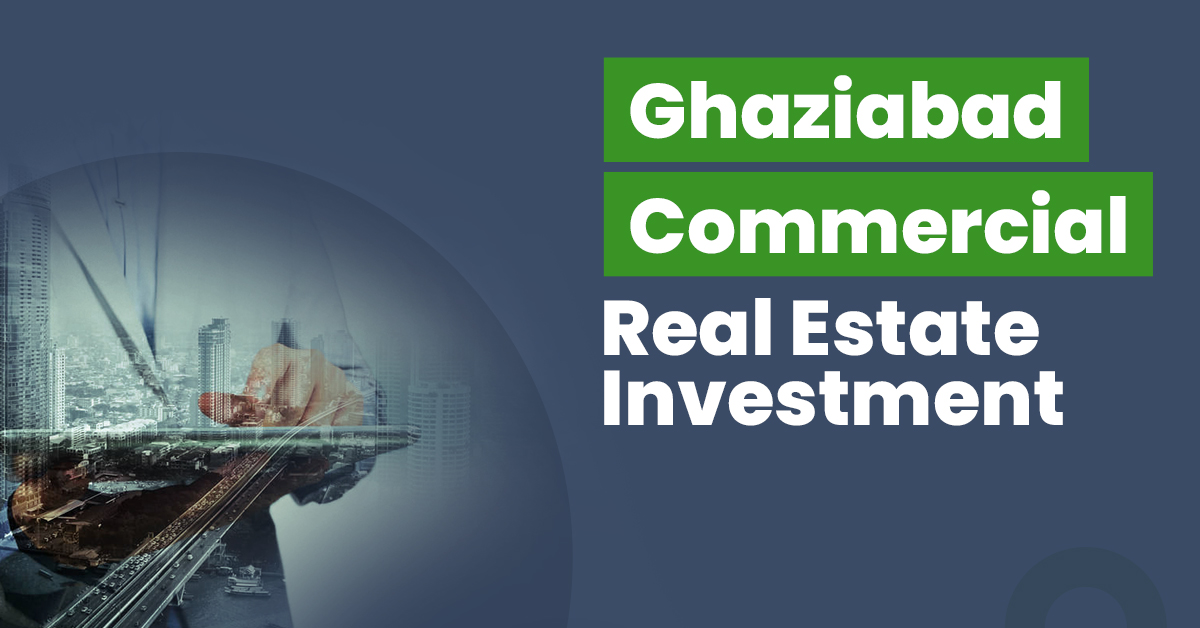 Ghaziabad, one of the satellite cities of the National Capital Region, is situated in Uttar Pradesh. Growing economic prosperity trends make Ghaziabad one of India's fastest-growing cities. Ghaziabad is comparatively cheaper than other parts of NCR, creating an inherent scope for development in the retail sector and state-of-the-art office spaces.
Let us understand the reasons why investing in Ghaziabad can be profitable:
Top Reasons to Invest in Ghaziabad Real Estate
Following are some reasons why you should invest in real estate in Ghaziabad:
Road and Metro Connectivity
Ghaziabad is well connected with other parts of National Capital Region (NCR) like Noida and Delhi. Apart from that, it has excellent connectivity via the metro. It is highly beneficial for office goers. The Metro link is further being expanded. A high-speed rail network is also in talks.
Ghaziabad is a rapidly growing industrial hub. It attracts a large number of working professionals from all over India. The arrival of multinational corporations such as ITC and Coca-Cola has raised this area's profile. This city is on its way to becoming an IT and BPO destination. It certainly increases the demand to invest in commercial real estate here.
This city is planned to be developed as an upcoming smart city. The government is taking requisite steps to boost its infrastructure. Rainwater harvesting, water treatment plants, mono rail, etc., are in the pipeline.
Commercial Real Estate Investment Opportunities in Ghaziabad
Here is a list of the places in Ghaziabad where you can invest in commercial real estate:
It is one of the most highly populated areas in Ghaziabad. This high density of population is good for retail businesses and startups and their profitability. A number of commercial complexes are available here where you can invest and get good returns. This place has great connectivity via the metro and domestic airport. The rate of commercial property here can range around ₹20,000 per square foot.
This is a highly congested area and is great for all types of retail businesses. This location has several famous markets like Turab Nagar Market, Navyug Market, and Ramteram Road market. This area's rent of commercial property may range around ₹10,000 per square foot.
This is a great place for urban living. Apart from being a high-end residential locality, it is a paradise for shoppers. Therefore, apart from living, Indirapuram is one of the best places for modern retail business startups. The rate of commercial plots in Indirapuram may range around ₹15,000 per square foot.
Things to Consider Before Buying a Commercial Property in Ghaziabad
Mentioned below are some of the factors that you can consider before purchasing a commercial property in Ghaziabad:
Location is one of the most critical aspects when investing in commercial property. This will be beneficial for business and help gain better returns in the future. The locality should be well-connected via rail, roads, and water transport to attract businesses.
To earn better returns, you should analyze the market trends . You should examine the future scope of value appreciation of the property. Investing in a developing area might be more profitable than investing in a well-developed region as this might offer high returns on investment.
Before purchasing a commercial property, make sure to check whether public utilities are present. In case of retail property, make sure it has dedicated elevators, parking space, proper washrooms and food court etc.
All properties have some form of hidden charges which include running and maintenance of property. These costs should be sorted out before purchasing property so that you do not face any trouble paying them later.
Stamp Duty in Ghaziabad
Stamp duty is a tax that the state government imposes when property transactions occur. The stamp duty rate applicable in Ghaziabad are as follows:
| | |
| --- | --- |
| Category | Stamp Duty |
| Male | 7% |
| Female | 6% |
| Joint buyers (Male + Female) | 6.5% |
| Joint buyers (Male + Male) | 7% |
| Joint buyers (Female + Female) | 6% |
Although a 1% deduction is provided to female property buyers in Uttar Pradesh, there can only be a maximum deduction of ₹10 lakh.
Also Read: Guide for Faridabad Commercial Real Estate Investment
Registration Charges in Ghaziabad
By paying property registration fee, you can transfer the ownership of the property that you are buying to your name. Following are the registration charges applicable in Ghaziabad:
| | |
| --- | --- |
| Owner | Registration charges |
| Male | 1% |
| Female | 1% |
| Joint buyers (Male + Female) | 1% |
| Joint buyers (Male + Male) | 1% |
| Joint buyers (Female + Female) | 1% |
Also Read: Guide for Dhanbad Commercial Real Estate Investment
Ghaziabad Commercial Real Estate Sector: What's the Forecast?
Revamping of Hindon River and opening a commercial airport has increased demand for commercial shops in Ghaziabad. Raj Nagar Extension is one of Ghaziabad's most promising locations for commercial shops.
Commercial viability is high for investors in Ghaziabad because the city has been experiencing tremendous growth over the past two decades. Many investors invest their money to acquire commercial spaces to take advantage of capital gains and earn monthly rents.
As price of commercial plots is lower than that of Delhi and Noida, investors can expect a multi fold increase in price in upcoming years. According to property consultants, the price of commercial property will show an upward trend and, within a short time, Ghaziabad property prices will equal the prices of Noida and Gurugram properties.
Commercial Real Estate vs Other Assets
Following is the comparison between returns gained from commercial real estate versus other assets:
Commercial Real Estate vs Mutual Funds & Stocks
Commercial real estate has considerably lower risk and better safety than stock market. However, entry-level investment is much higher in case of real estate. On the other hand, stock market offers higher returns that usually surpass inflation.
Commercial Real Estate vs Bonds
Although commercial property investments generate higher returns than bonds, the latter has low credit risk. Moreover, you will receive bigger tax breaks through bond investments than real estate.
Want to invest in fixed-income bonds that help you earn 9-11% returns? You can invest in top-rated bonds that have been listed on our website.
Commercial Real Estate vs Residential Real Estate
Commercial property investments help you earn better returns than residential properties because most tenants of commercial spaces are businesses and companies. However, resale of residential property is much more hassle-free in comparison to commercial real estate.
Commercial Real Estate vs Gold
Commercial real estate has potential to generate regular passive income, which is not the case for gold. Moreover, gold investment comes with greater risk and its price is highly volatile when compared to real estate.
Here is a tabular representation of comparison between all types of assets on the basis of Risk, returns, liquidity, volatility and ticket size:
| | | | | | |
| --- | --- | --- | --- | --- | --- |
| Parameters | Commercial Real Estate | Stocks & Mutual Funds | Gold | Residential Real Estate | Bonds |
| Risk | Low | High | Low | Low | Moderate |
| Returns | High | High | Moderate | Low | Moderate |
| Liquidity | Low | High | High | Low | Moderate |
| Volatility | Low | High | Moderate | Low | Low |
| Ticket Size | High | Varies | Low | High | Varies |
Steps to Invest in Commercial Real Estate in Ghaziabad
Here are the steps that you can follow to invest in commercial real estate in Ghaziabad:
Step 1: Consider location of the property. Value of property depends on the locality. Buying property in prime location might be costly, but returns will be high.
Step 2: Consider going on a field visit. Check whether the amenities that you require are present in the locality or not. If you wish to rent it as an office space, check whether it has the standard amenities or not.
Step 3: Fix your budget and see whether the commercial property you are investing in has maintenance costs that you can bear.
Step 4: Once you finalise the property, check all the documents and inspect whether the property is RERA registered.
Step 5: Consult a legal adviser and prepare all the necessary documents. Once you are satisfied with the documents, pay the property value, registration charges and stamp duty.
Step 6: Pay your broker and legal adviser if you have availed their services.
Step 7: Buy an insurance policy for your property to protect yourself from any financial loss in case your property faces some damage in future.
Final Words
Properties in Ghaziabad have been generating greater rental yields in the past few years. Infrastructural development is attracting investors to make capital investments in new commercial projects. The industrial capability of Ghaziabad is a factor that will boost its commercial real estate market in the near future.
Frequently Asked Questions
Why are property rates on the higher side in Ghaziabad?
One reason behind the high property rates in Ghaziabad is that it belongs to National Capital Region; therefore, it shares its boundary with Delhi, which is the biggest commercial & residential hub in North India.
What are the popular locations for real estate investment in Ghaziabad?
Vaishali, Vasundhara, Crossings Republik and Chander Nagar are some of the best areas to invest in real estate in Ghaziabad.
Should I invest in Ghaziabad commercial space in 2023?
Growth in infrastructural development, industries, city limits and rail transit system are some of the reasons why investing in Ghaziabad commercial space might be a wise decision.
What are the different types of commercial real estate properties?
The different types of commercial real estate properties that you can invest in are office spaces, industrial warehouses, retail stores, hotels and restaurants.