CIBIL Credit Report: What Is Credit Score & How to Check Credit Score Online
7 min read • Updated 10 January 2023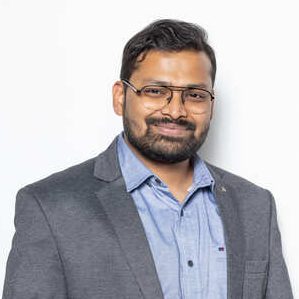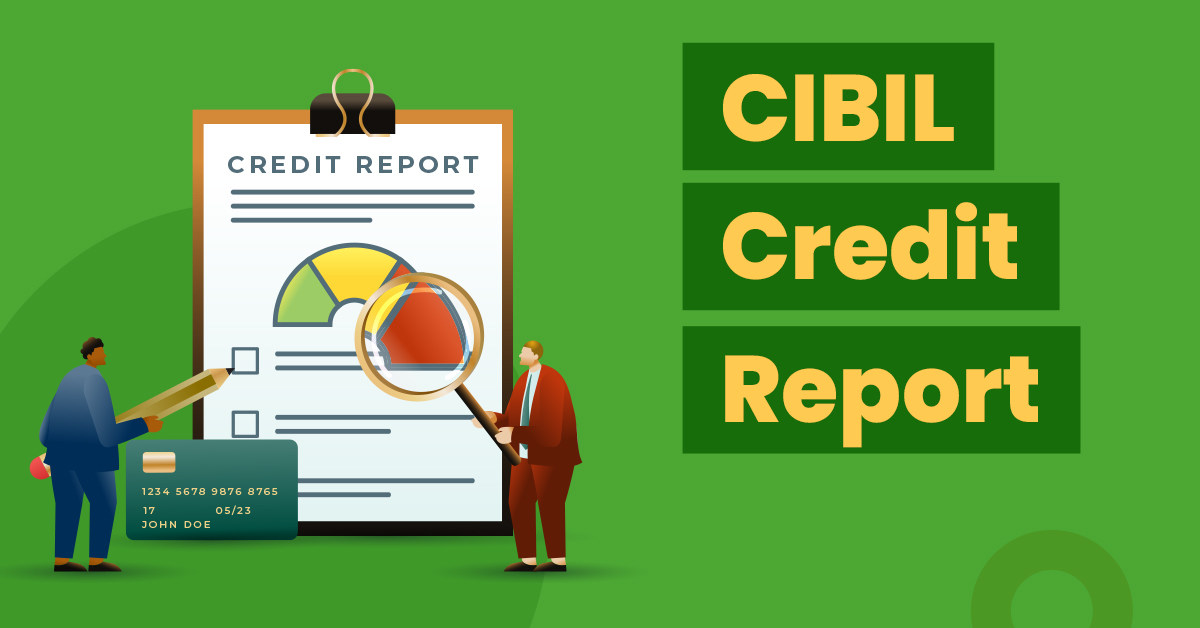 If you are looking forward to applying for any credit facility to finance your personal or professional expenses, check your CIBIL score to ensure hassle-free credit approval.
This score is an assessment of the credit behaviour of an individual and the repayment habits that the financial institutions share. Keep reading to learn more about CIBIL scores and reports.
What Is a CIBIL Score?
CIBIL score is one of the most crucial factors that a lending institution checks every time when an individual applies for any form of credit. Almost every bank has partnered with TransUnion CIBIL to assess the creditworthiness of thousands of people and businesses. A high CIBIL score shows your excellent financial discipline and credit worthiness.
Generally, a score of 700 or higher is considered good , while some banks set a higher bar, and some are okay with reducing it. However, when you check your CIBIL score, you must remember that a lower score  can reduce your chances of loan approvals. 
Also Read: How Does Making Minimum Payments Affect Credit Scores?
How Can You Know Your CIBIL Score?
You can check your CIBIL score for free once every year by following these steps:
Step 1: Visit TransUnion CIBIL's official website and select "Get free CIBIL score & Report" under the Personal tab on the homepage.
Step 2: Following this, you will see a page where you have to sign-up and verify your identity with an ID proof issued by the Government.
Step 3:You will receive your CIBIL score on your registered email ID after signing in.
You can check your CIBIL report online as often as possible by following these simple steps:
Step 1: Visit the TransUnion CIBIL's official portal.
Step 2: On the website's homepage, you will see a "get your CIBIL score" option under the personal tab.
Step 3: Following this, you will be redirected to the next page, where you will have to choose your desired subscription plan.
Step 4: Then, fill up all the necessary details for the identity proof purpose, enter the captcha and tick the box to accept all the terms and conditions.
Step 5: Click on the "proceed to payment" button.
Step 6: After successfully paying the amount, you will receive your CIBIL score in your registered email ID within twenty-four hours.
What Are the Factors that Affect the CIBIL Score?
Many factors affect your CIBIL score. Here is a list of some of the most critical factors that impact your credit report:
Your ability to make repayments for your borrowed credit is revealed by your credit repayment history. It is also the main factor considered when calculating your credit score. The on-time EMI and credit payments assess your financial responsibilities. Therefore, even the slightest delay or a failed monthly instalment can significantly drop your CIBIL score.
Your desire for credit is reflected in your credit usage ratio. It is the proportion between your credit use and the overall credit limit you have been provided with. A high credit utilisation ratio reflects that a person is credit hungry, which raises the likelihood of credit defaults. As a general rule, keep your credit utilisation below 30% of the overall approved credit limit.
Debt to income ratio or DTI
Financial institutions do not encourage candidates who take more debt than their monthly income (normally 40% of the income). The DTI shows the overall credit outstanding, helping the banks to understand whether EMIs financially overburden you. Hence, keep your debt-to-income ratio between 25% and 35% of your total income.
Multiple credit inquiries
The lender obtains a copy of your credit report every time you apply for any form of credit. A hard inquiry is another name for this action. Your credit report will have multiple hard inquiries when you submit several applications. This will impact your credit score and reveal your credit-hungry behaviour. If any credit application is denied initially, give it some time before applying for the next credit product. Also, avoid multiple applications for the loan at the same time.
The CIBIL report, many times, contains errors. They can be anything from wrong personal information to inaccurate balanced inputs. You must keep an eye out for such anomalies because these errors immediately impact your credit score negatively. So make sure to check your CIBIL score, report regularly, and rectify the errors as early as possible.
Also Read: CIBIL Dispute Resolution: How to Raise, Resolve and Check Status
How to Maintain a Healthy CIBIL Score?
You can follow these tips to maintain a decent credit score and increase your creditworthiness:
Make sure not to have any credit defaults
Maintain a good credit utilisation ratio
Do not opt for multiple credit products within a short time
Maintain a proper credit mix of unsecured and secured loans
Do not deactivate your unused or old credit cards
Flag out the errors in your credit report by keeping track of them regularly
keep track of your guaranteed, joint and co-signed accounts every month
Good and Bad CIBIL Score
The CIBIL score in India ranges from 300 to 900. With a credit score closer to 900, you can enjoy lucrative benefits, such as higher repayment tenors, low-interest rates, pre-approved offers etc., offered by the Banks and leading financial institutions in India. The table below shows the CIBIL score ranges and their meaning:
| | |
| --- | --- |
| CIBIL Score Range | What does it Means? |
| NA/NH | The credit score rating signifies "not applicable" or "no history". This means that you do not have a credit card or have not taken any loan. |
| 350 – 549 | This CIBIL score range is the lowest, indicating delayed monthly instalments and credit card payments. Financial institutions consider applicants with such a credit score to be of high risk. |
| 550 – 649 | This CIBIL rating range is considered fair; however, it shows that you are having difficulties paying the dues on time. |
| 650 – 749 | This CIBIL score indicates a good credit history. As a result, you are more likely to get fast loan approvals and credit cards. However, you may still not get the best interest rate when applying for a loan. |
| 750 – 900 | Lending institutions consider a CIBIL score above 750 excellent, as it indicates consistent and timely payment of dues and an impressive repayment history. Lenders can easily lend at low-interest rates because the risk of default for such applicants is the least. |
Also Read: ECN Number in CIBIL Report: How to Get it?
Final Word
A high CIBIL score demonstrates your strong financial capability to the financial institutions and makes your profile creditworthy. It also guarantees you the best offers when applying for any credit. While you must adhere to the good credit practices listed above, check your credit score regularly to keep track of your financial standing.
Frequently Asked Questions
What are the credit bureaus in India?
The four credit reporting bureaus authorised by the Indian Government are as follows: 
TransUnion CIBIL 
Experian PLC
Equifax Inc
CRIF HighMark
Is 798 a good credit score?
A CIBIL score of more than 750 is considered to be an excellent score. Financial institutions consider such applicants low-risk customers and offer several offers and benefits, along with fast loan approvals.
What will happen if my CIBIL report has many errors?
Errors in your credit report can negatively hamper your credit score. Hence, you must check your credit score regularly and look for errors. In case you find discrepancies, make sure to report it to the agency and get them rectified as soon as possible.
What are the subscription packages to check credit scores from the CIBIL website?
You can opt for any of the following subscription packages from the official website of TransUnion CIBIL: 
1-month subscription: Rs. 550 
6 months subscription: Rs. 800
1-year subscription: Rs. 1,200
You can choose any of the packages mentioned above, check your CIBIL score, and report as many times as you want.