ECN Number in CIBIL Report: How to Get it?
5 min read • Updated 10 January 2023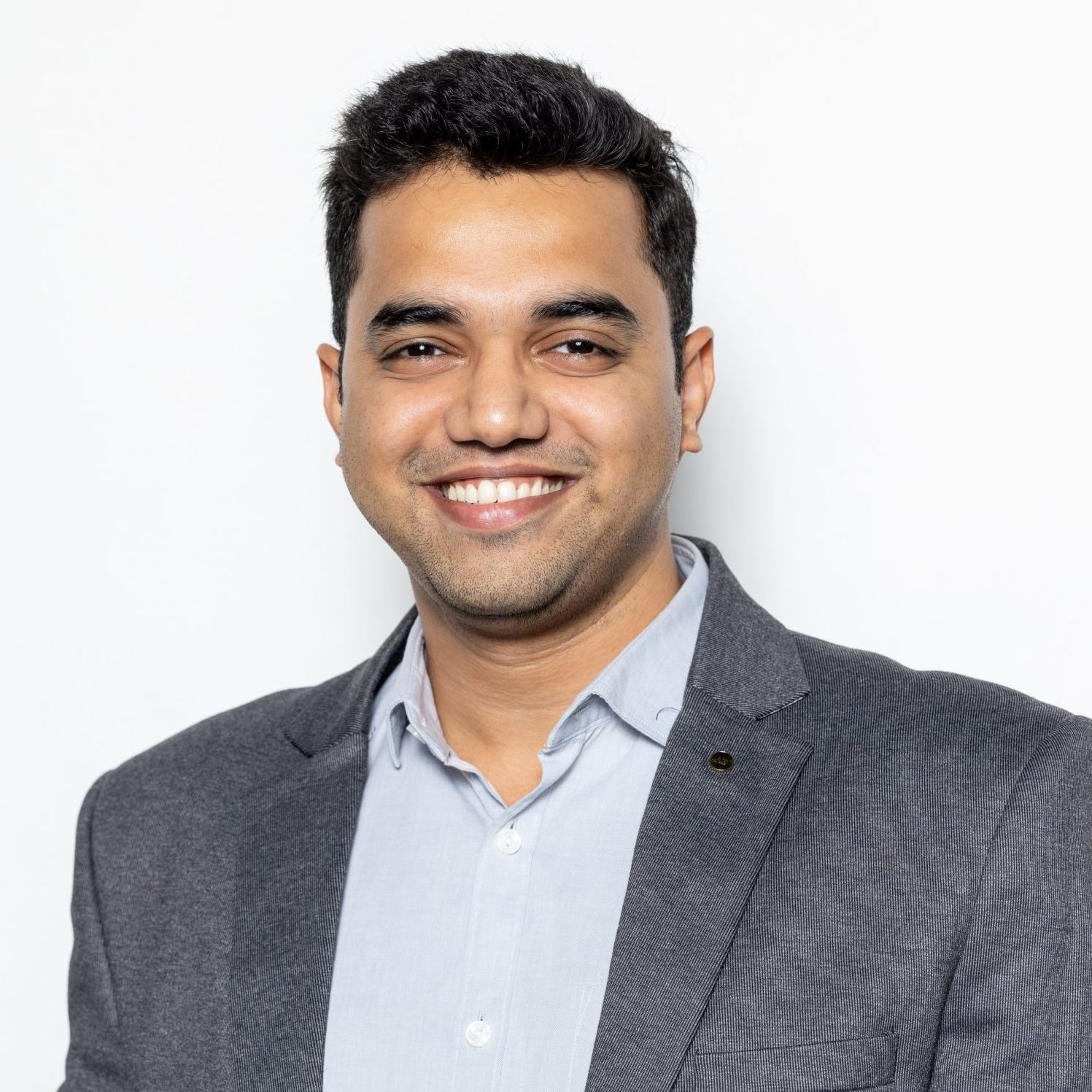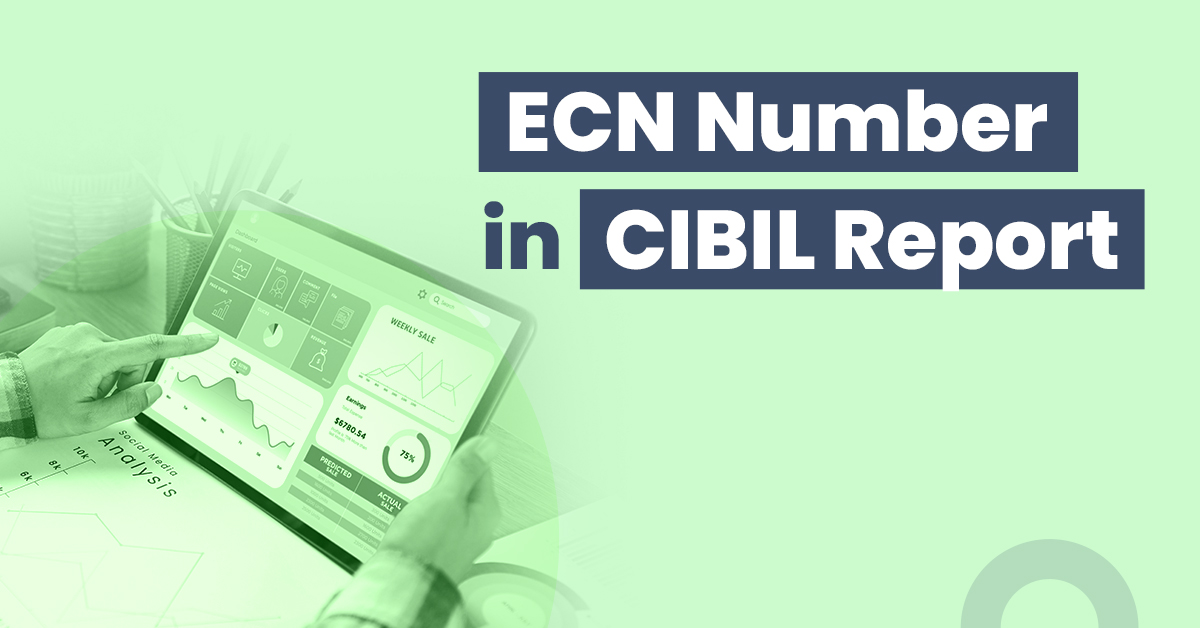 An applicant's credit score is one of the essential factors considered by a lender before sanctioning a loan. One needs to have a healthy credit score to ensure a hassle-free loan approval. This score assures a lender whether the borrower can repay the loan amount on time or not, and for this, they can contact Credit Information Bureau (India) Limited (CIBIL), which uses the ECN number to provide essential information to the financial institutions.
What Is an ECN Number?
An ECN number is a unique nine-digit number through which a lender keeps track of a borrower's credit history. The term ECN is defined as Enquiry Control Number or known as Control Number is initiated when financial institutions access the applicant's credit score.
However, note that this control number will vary for each borrower and never be the same for two applicants. Any person can use this number to check his/her credit report or report any major or minor issue identified.
How to Get an ECN Number?
As per the Credit Information Companies (Regulation) Act, 2005, individuals have the authority to acquire ECN numbers in CIBIL. Therefore, individuals can request the generation of a control number or else they can ask for the CIBIL report. For availing of the ECN number, individuals can contact the CIBIL helpline by dialling 1800-224-245. Other than this, they can also log on to the CIBIL website and reclaim a one-time CIBIL report by paying a nominal fee.
Now that you have got a fair knowledge of the CIBIL score and credit report, you can get access to your necessary credit information whenever required. The aforementioned details about the ECN number will allow borrowers to manage their credit scores and credit history. Moreover, by making the most of additional services, such as free CIBIL score checks and credit health reports, borrowers can understand their overall credit standing and ensure hassle-free borrowing.
What is the Purpose of the ECN Number?
Besides tracking and maintaining numerous CIBIL reports in an organised manner, this unique nine-digit number can be used to check account information. Nonetheless, the following are some of the important reasons to get an ECN number:
This number helps the lender to check the credit history of the borrower.
Besides, this unique number helps maintain detailed information associated with CIBIL score and history in a secured method.
Furthermore, it helps track CIBIL reports.
Why is ECN Number Important?
Apart from monitoring specific credit reports, this nine-digit unique number can be used to check unique accounts and financial information comprising the applicant's credit history. Every financial institution that is a member of CIBIL can make use of ECN numbers to obtain credit reports of prospective borrowers.
This number is confidential, and you can view credit reports in the right-hand corner of the CIBIL website. However, whenever a financial institution raises a credit enquiry and pulls a credit profile, a new ECN number will be initiated and updated on CIBIL. So, each control number will be plotted for each credit enquiry.
How to Check CIBIL Report
Borrowers can check their CIBIL scores and credit profiles conveniently through the website of CIBIL. Usually, a fee of Rs. 550 needs to be paid to acquire a CIBIL report. This payment is applicable to both institutions and applicants. Moreover, major lending institutions offer CIBIL check services online.
When an individual acquires credit from reputed financiers, he/she can check CIBIL score and credit health report online free of cost. The information specified in the CIBIL report helps lenders decide borrowers' repayment capacities and determine how much loan to offer and the applicable interest rate.
Final Words
Now that you are informed about the ECN number, you can avail of the necessary information about credit reports and monitor credit history in a detailed process. Therefore, before acquiring any loan, individuals must know how to check their CIBIL scores online.
Frequently Asked Questions
Can other borrowers have a similar ECN number as yours?
No, an ECN number is a unique nine-digit code allocated to every borrower's credit report. It confirms that the lender receives appropriate and updated information related to credit history.
For how long does an account stay in the CIBIL?
The account stays for 7 years from the last date of the report. CIBIL gathers all the necessary information and records them on an individual's credit history. It helps large-scale financial lenders determine the creditworthiness of prospective borrowers.
How to delete CIBIL history?
To remove CIBIL history, borrowers need to pay the whole outstanding amount on debt and receive clearance from the respective financial institution. Moreover, one needs to receive a NOC from the concerned lender after paying off dues to update the status as 'settled' and remove it from the credit report.
Do non-operational accounts impact credit scores?
If an individual does not use his/her credit card often, the credit score will not be affected. However, if the card issuer closes the account due to inactivity, the credit utilisation rate increases, thereby affecting the credit score. Due to this, it is essential not to avail loans that one does not really need.