5 Tips for Students to Make a Good Credit Score
6 min read • Published 19 November 2022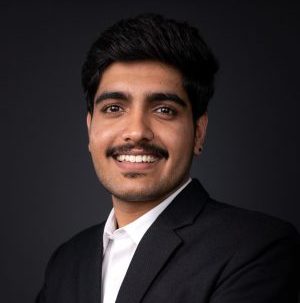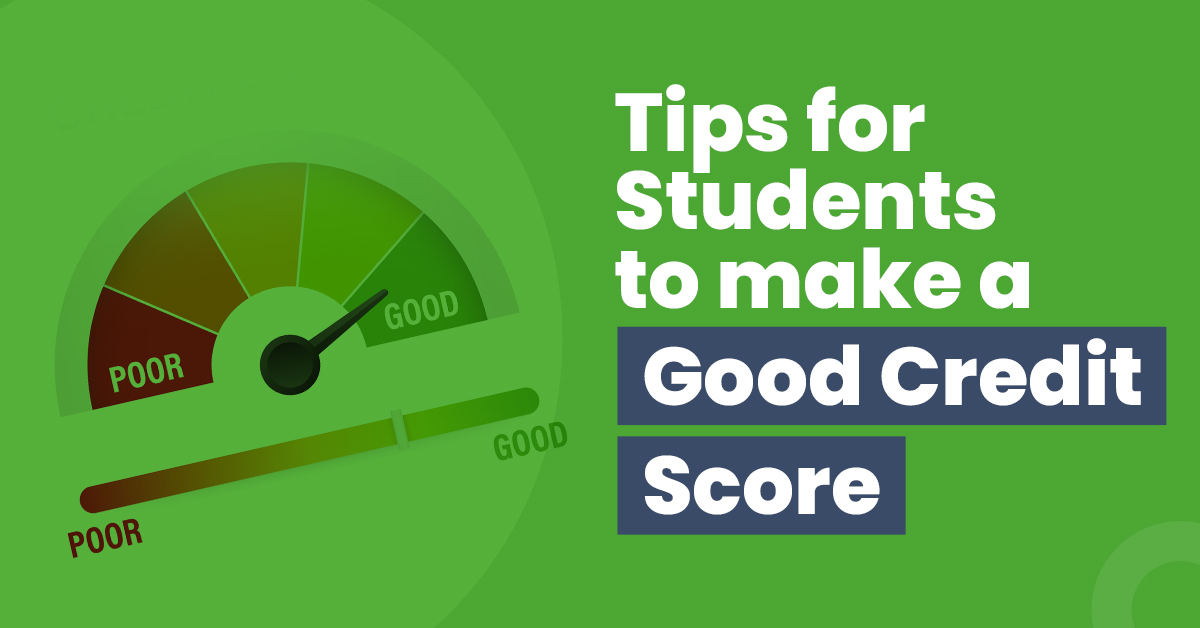 Becoming financially independent may sound nice, but it takes some effort, especially if you start planning at a young age. In this article, we are going to give some tips for building a good credit score as a student.
Before we know the tips to build a credit score as a student, you should know what a CIBIL score is.
A credit score is a three-digit numerical value provided by credit bureaus that helps lenders assess the creditworthiness of an individual. It lies within the range of 300 to 900 and plays a vital role when any candidate applies for any form of credit.
That being said, here are the tips that one can follow to build a good CIBIL score as a student:
Tips to Build a Good Credit As a Student
Tip 1: Clear your Monthly Obligations
As a student, if you are looking forward to building a good credit score, you must ensure not to keep any pending balance for the next month. Moreover, you must avoid opting for a credit card by all means if you do not have a part-time job or some source of income. Though getting a part-time job is easier in the west, in India, you can opt for freelance jobs while studying. However, if you already have one, try to keep your credit card spending as low as possible and make sure you clear your over dues within the stipulated time.
Tip 2: Avoid Expensive Purchases as much as Possible
In case you own a credit card, use the card for small purchases. For instance, paying fuel bills and utility bills. This will help you keep the credit utilisation ratio as low as possible and boost the CIBIL score accordingly.
Also Read: How Does Making Minimum Payments Affect Credit Scores?
Tip 3: Use the Education Loan Amount to Fund Education-related Expenses
In India, candidates apply for an education loan to fund the expenses related to education, such as buying books, paying hostel and mess fees, tuition fees and other expenses. Several financial institutions offer education cards with a certain limit to pay for the expenses mentioned above.
In this regard, as a student, you must ensure to use this card only for education-related expenses. Further, one must not use the card to fund the expenses for pubbing and partying.
Tip 4: Get a Secured Credit Card
As a student, you probably do not have a source of income, so you might not be eligible for a traditional unsecured credit card from a bank. However, many banks offer secured credit cards against a Fixed Deposit (FD), and there is no income-based eligibility criterion for these cards. Students can save up some money, deposit it in an FD and get a secured credit card against the same. This small step can go a long way in helping them build a good credit score.
Tip 5: Avoid co-signing for Friends
You must avoid co-signing for any credit line for a friend. This is because the financial behaviour of your friend will affect your credit score. For example, if your friend fails to repay even a single monthly instalment, your CIBIL score will get affected negatively.
Also Read: What is a Good CIBIL Score – Factors affecting a Good CIBIL Score
What Are the Benefits of Having a Good Credit Score?
Lower Rates of Interest on Credit Cards and Loans
The rate of interest is indeed one of the crucial factors that are taken into consideration while applying for any credit facility. Financial institutions and credit card agencies offer credit cards and loans at low-interest rates to applicants with a good CIBIL score.
Chances of getting a Loan and Credit Card Approvals Increase
An individual with a good credit score will have a higher chance of credit approval. Though, this is not the only factor on which the approval for a credit card or loan depends upon. Several additional factors, such as current debts, income, etc., are also assessed by credit card agencies and banks.
Getting Higher Credit Limits
The borrowing capacity of an individual is based on their credit score and income. Having a good credit score ensures the lending partners that you are capable of paying the borrowed sum on time. Hence, they might offer a loan or credit with a higher limit.
A decent CIBIL score gives you the leverage to negotiate for a lower rate of interest on any credit line. Further, you can also mention the offers given to you by the financial institution due to your good credit score.
Owning a house is one of the most significant financial decisions any Indian resident makes. A person with a good CIBIL score will get mortgage loans and home loans at lower interest rates. Further, the chances of getting a higher loan amount also increase with a decent CIBIL score.
The table below illustrates the different credit score ranges along with their meaning:
| | |
| --- | --- |
| CIBIL score range | What does the score mean? |
| 300-500 | Poor |
| 550-650 | Average |
| 650-750 | Good |
| 750-900 | Excellent |
Also Read: Everything you need to know about CIBIL Commercial Report
Final Word
Individuals planning to become financially independent can consider the tips mentioned above. Following them persistently and in a disciplined manner will help you build a good credit score as a student. This will allow you to opt for various financial products and reap the benefits offered by the leading financial institutions in future.
Frequently Asked Questions
What is a good CIBIL score for students?
A CIBIL score of 650 or higher is considered as good by financial institutions in India. 
Can a student have a credit score? 
Yes, a student can have a credit report and a CIBIL score. Students, who plan and start building credit at a young age and spend them prudently, can have a good CIBIL score. further to this if you have not opted for any credit you would be considered in the "New to Credit" category with no credit score.
Can a 19-year-old person have a CIBIL score of 700?
Irrespective of your age, you can have a credit score anywhere between 300 and 900, provided you have opted for credit at least once in your lifetime. This score is evaluated by the credit bureaus based on your credit history and financial behaviours.