Everything you need to know about CIBIL Commercial Report
5 min read • Published 19 November 2022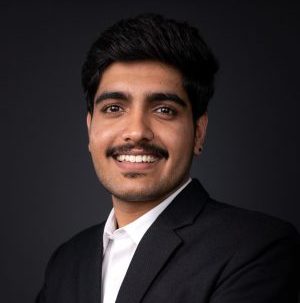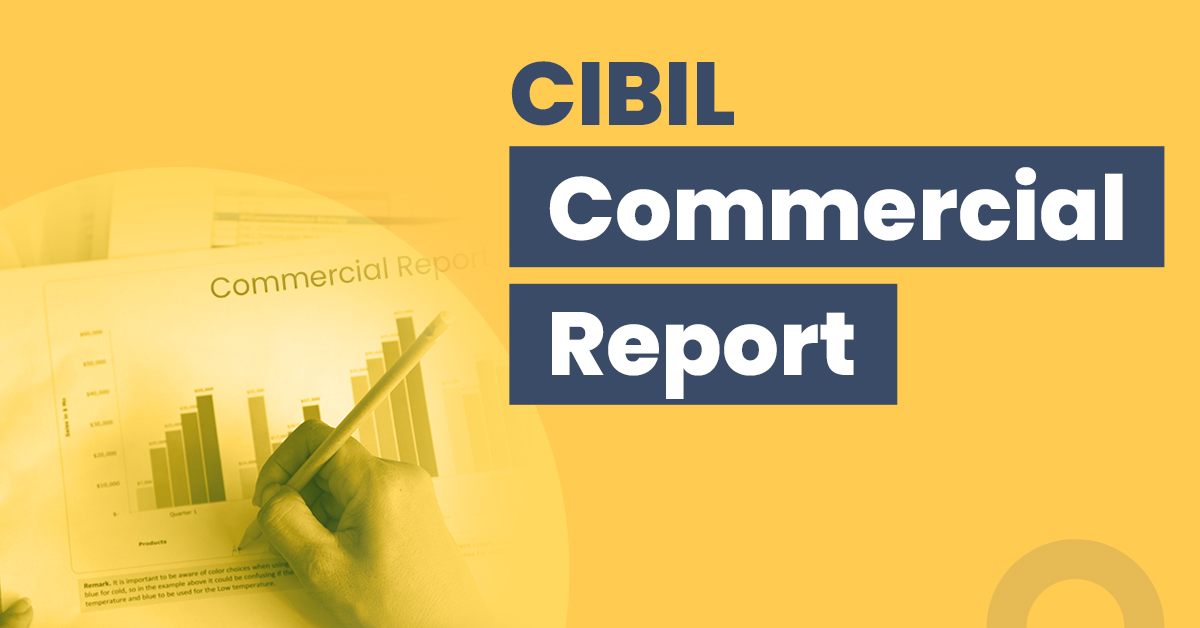 TransUnion CIBIL is one of the most reliable credit bureaus in India. It conducts an in-depth analysis of the business's credit history to ascertain its creditworthiness. These financial details, with the crucial background information about the corporation, are accumulated in the CIBIL commercial report.
What is a CIBIL Commercial Report?
A CIBIL Commercial Report (CCR) is a thorough documentation of the fiscal health of a corporation. CIBIL accumulates its information about a business from multitudes of data provided by lending institutions throughout this country. Therefore, a CCR can reflect a company's credit history, such as timely repayments or delinquencies regarding a line of credit.
Consequently, if a business applies for a commercial loan, the credit lenders will refer to the CCR to have an in-depth idea about its capability to reimburse the financiers on schedule.
Features of a CIBIL commercial report
The details of a CIBIL commercial report of a corporation consists of several pivotal aspects of the business, such as:
The ownership details about the company
Details about the presence of subsidiary or sister companies
The legal frameworks and parameters of a business proceeding
Details about generated revenue
A 9-digit Data Universal Numbering System (DUNS) number is a code that CIBIL provides to a business for identification
Information about the different kinds of credit accounts open
The amount of credit a business uses compared to the total available credit amount. This detail is especially crucial for lenders, as it helps them assess a business' credit utilisation ratio.
Details on whether a company is a guarantor for a credit taken out by an individual or organisation
Comprehensive statistics about the amounts borrowed, payment history, and outstanding dues – if any.
CIBIL Rank
Also Read: Credit Inquiry: Definition, Understanding & Importance
Role of a CIBIL Rank in Company Credit reports
The CIBIL rank of a company is analogous to the credit score of an individual. This number reflects the overall financial stability of an organisation.
CIBIL provides the credit rank based on all the minute details of a company pointed down in its CCR. This credit profile ranking is done on a scale of 1 to 10 – where scoring 1 is the best possible outcome for a corporation.
As this score is a statistically summarised representation of a company's creditworthiness, lenders are likely to disburse funds to companies with a higher rank. In the present economic structure of our country, outstanding credit dues of more than ₹ 50 crores are eligible to obtain this rank.
Ways to Avail of a Company Commercial Report
To avail CCR from CIBIL, one has to subscribe by paying ₹ 3,000. Following are the steps one has to follow to access the CCR of their business:
STEP 1: Open the official website of TransUnion CIBIL
STEP 2: Fill out the application form with relevant data regarding your business. Some of the information needed here include details about the company's legal structure, registered address, PAN number etc. The applicants need to provide their personal information like contact number and address.
STEP 3: Out of several options available, you can pick the most suitable one to pay ₹3000 online.
STEP 4: Post transaction, the applicant will receive an email from CIBIL containing registration and transaction IDs against your application.
STEP 5: The applicant needs to do all the necessary KYC tasks.
Once the submission procedure is over, CIBIL will send the CCR to the registered address of the business in question within a week.
However, an applicant can also have the option to pay for this report via a demand draft. In that scenario, an individual has to download the application form from CIBIL's official website, fill it out and send it to the TransUnion CIBIL 's address. 
Also Read: CIBIL Score for Business Loans – Importance & How to Check Your CIBIL Score
Factors That Affect the Credit Rating of Your Company
A number of crucial aspects can impact the credit rating of a company. These include:
Past credit behaviour of the organisation
Adequate documentation and financial reports
Nature of any present debts
Potential of the company to repay the debt
Projections regarding the approximate revenue earnings
How is the company performing in the market
How Can a Business Improve Its CCR?
Some crucial aspects that can improve a venture's credit rank and overall commercial report include:
A higher rate of turnover and profit margin
A lower credit-to-debt ratio
Avoiding credit-hungry behaviour
Paying EMIs on time
Not causing excessive hard inquiries in a short span of time
Routine check-ups of the CCR to have a firm grasp of its financial standing and mitigate the scope of errors going unnoticed
Final Word
The CIBIL Commercial Report is an all-inclusive assessment of a company's financial health. This report remains the most pivotal point of reference for lending institutions in determining a company's creditworthiness.
Frequently Asked Questions
What is an ideal credit utilisation ratio for businesses to have a higher CIBIL rank?
According to market experts, businesses should try to keep the credit utilisation ratio at 40% or below to acquire a higher credit rating. Credit utilisation essentially means how usual business is drawing funds from its credit line (sanctioned Debt) 
How can a business owner submit a complaint for errors in the CCR?
In case of any errors in the CCR, an applicant can submit the online dispute form on the official CIBIL website with all the necessary details. 
How many days does it take to refresh your credit rank and commercial report?
If you have a subscription plan, you can refresh the CIBIL commercial report and your business' credit rank once every week until the plan expires. 
How many types of CIBIL CCR  plans are available? 
A borrower can opt for any of these plans:
i) Basic [With a month's validity period]
ii) Standard [With a 6-month validity period]
iii) Premium [With a year's validity period]