Guide for Vadodara Residential Real Estate Investment
9 min read • Published 1 November 2022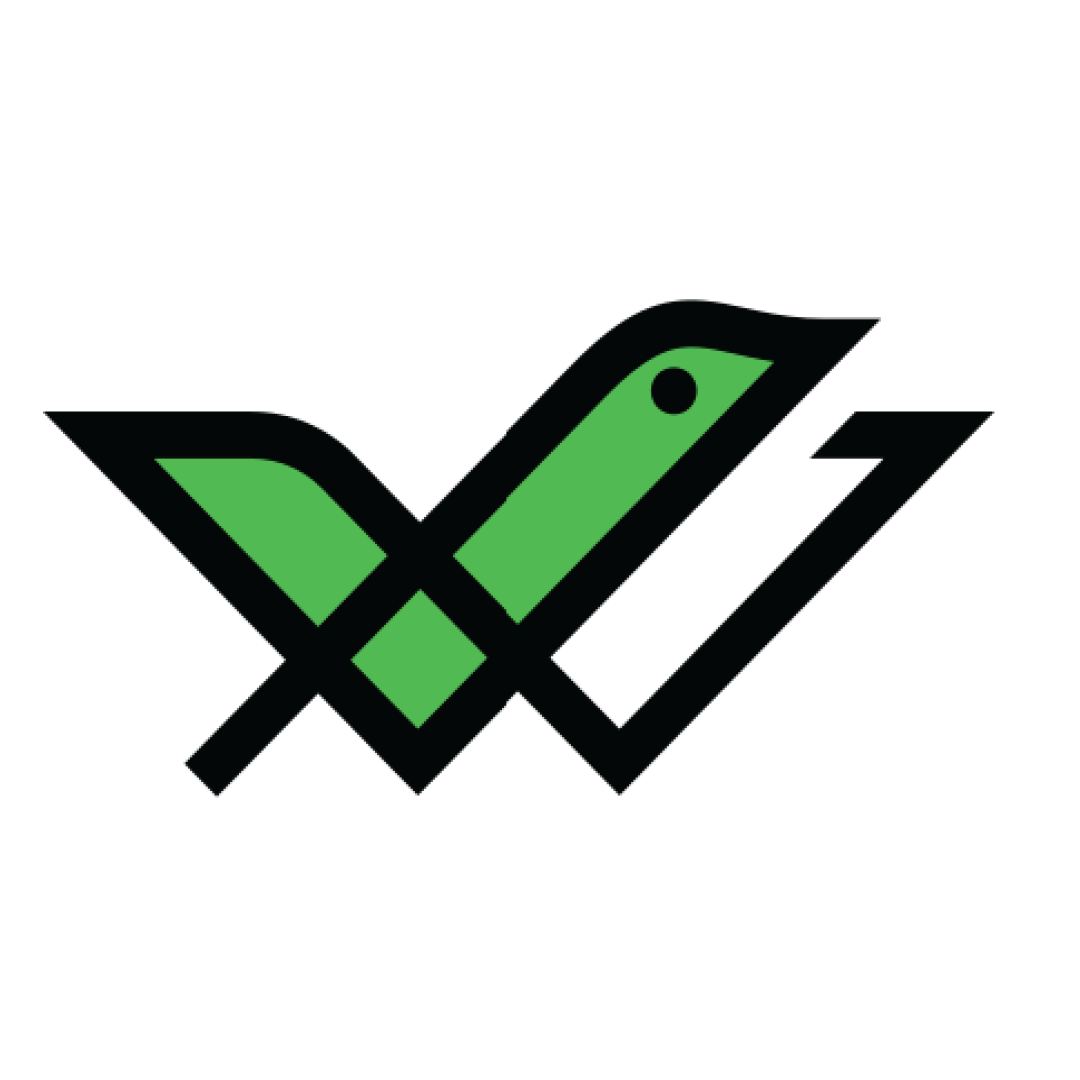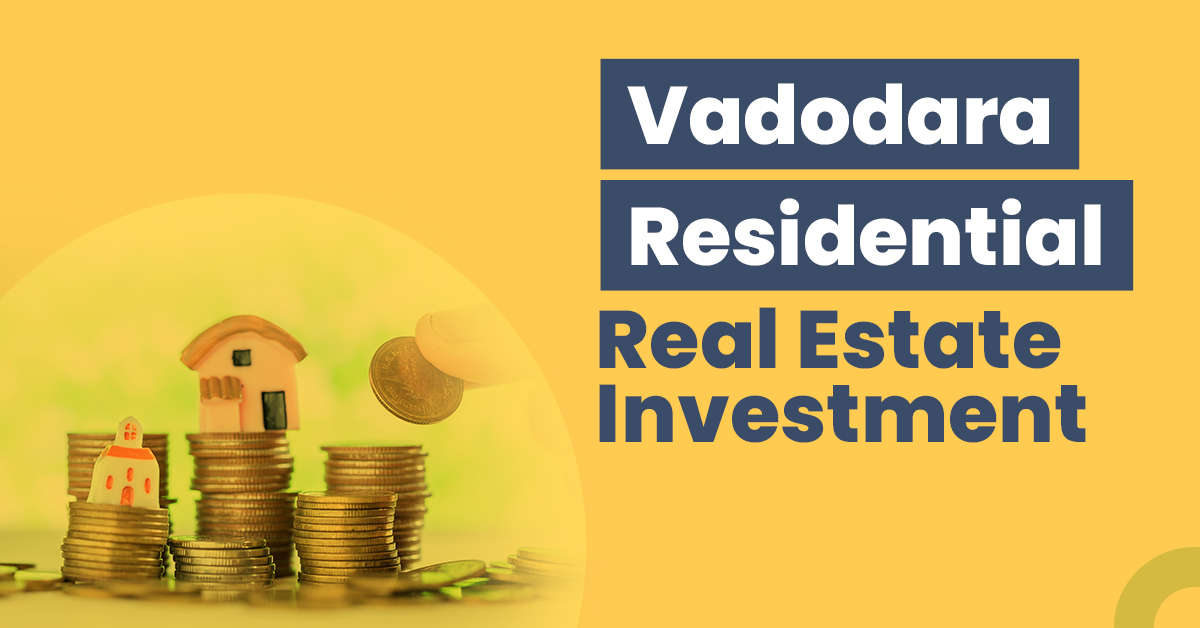 Vadodara, or Baroda, is the 3rd largest and one of the fastest-developing cities in Gujarat. This city is known for its historical sites, gardens and industrial giants.
Vadodara attracts people from nearby places with employment opportunities at hundreds of industries and factories. This city is also geographically prominent, connected by road and rail to Surat and Ahmedabad. It is also only 6 hours away from Mumbai, India's financial capital, making it a great choice for a 2nd home.
Recent real estate trends in this city have been at their best, with an increasing demand for residential properties. As a result, the residential real estate prices have increased by up to 40% in certain localities in Vadodara.
If you want to buy residential properties in Vadodara, follow the details below to learn about the best areas in the city to maximise your profit.
Top Reasons to Invest in Vadodara Real Estate
Vadodara is a flourishing real estate town with booming advantages for investors. Read the points below to understand why you should invest in Vadodara real estate:
Affordable City
The real estate market is highly competitive, and the price of a location goes up rapidly. However, the residential property values in Vadodara are reasonable compared to other locations, keeping in mind the prospects of the residential property value in Vadodara.
Business Hub
Vadodara is a growing business hub with many IT companies and industries in food processing, plastics, engineering, chemicals, textiles, forestry, etc. There are major industrial hubs like the Vadodara Ankleshwar Corridor, which has 13 industrial estates and 3 Special Economic Zones (SEZ).
Companies like Tata Consultancy Service (TCS), Larsen and Toubro (L&T), etc., are setting up large-scale units in this city. These factors drive people to this city in search of jobs. Hence, it is a promising venture to invest in residential properties in Vadodara.
Connectivity
The convenient Ahmedabad-Vadodara Highway is a major roadways connector for this city. Vadodara also has its airport and a major railway hub, Vadodara Junction. These factors make this city a good option for real estate investments.
Infrastructure
Vadodara is a developing city and is one of the most advanced towns in Gujarat, with the best universities and hospitals, like Maharaja Sayajirao University of Baroda and Sterling Hospital, available to the residents of this city.
Residential Real Estate Investment Opportunities in Vadodara
Some of the hotspots of Vadodara to invest in residential real estate are listed below.
Nizampura
This area in Vadodara is near the Ahmedabad-Vadodara Highway, making it a prime location for residential hubs. It is highly developed and has multiple residential complexes with the best amenities. The prices of residential properties in this city start from ₹40 lakh and can go above ₹1 crore.
Alkapuri
It is a planned residential area in Vadodara with posh villas and apartments. The residential properties in this area have high value and provide the best quality of life. It is the best option for you if you want a peaceful retreat. The average prices for residential spaces in this locality range between ₹60 lakh and ₹80 lakh.
Makarpura
It is close to several roads connecting this locality to the rest of the city and state. The main attraction is the Surat-Vadodara highway which attracts several residential investors to this area. As a result, several top residential projects are active in Makarpura. Prices of residential properties in Makarpura can start from ₹21 lakh and go up to ₹2.5 crore.
Read Also: Guide for Indore Residential Real Estate Investment
Things to Consider before Buying a Residential Property in Vadodara
The real estate market involves various factors that affect the purchase of a property. Therefore, it is important to consider several points before investing in a residential property in Vadodara.
Developer
While purchasing a property in Vadodara, check the portfolio and reputation of your property developer to ensure a good purchase. Buying from a reputed builder ensures good quality of construction and, thus, value for your property in the future.
Connectivity
Locations with good connectivity through rail, road and air are better for residential investments as these areas are in higher demand. It is also convenient to live and commute from such locations.
Safety
Buy a property in Vadodara located in a safe neighbourhood with modern surveillance and assistance from police and authorities. Residential areas in safe neighbourhoods have higher demand than other areas.
Locality
You should buy a property conveniently near basic amenities like hospitals, markets, malls, educational institutes, etc. Essential services like these are important for residential set-up and beneficial to invest in residential real estate.
High-Value Property
If you buy a property with a high valuation located in a demanding area, it will fetch better returns for you in the future, and your quality of life will also be better.
RERA Authentication
According to Real Estate Regulatory Authority Act 2016, all states in India are required to form a Real Estate Regulatory Authority (RERA). These bodies govern all activities related to real estate in a state. Hence all legal properties and builders are registered and recorded under the respective state's RERA.
Before buying a residential property in Vadodara, check and validate all details about the property and builder from RERA Gujarat's official website.
Stamp Duty in Vadodara
Listed below are the stamp duty charges for Vadodara.
| | |
| --- | --- |
| Gender | Stamp Duty Charges |
| Male | 4.9% |
| Female | 4.9% |
| Joint | 4.9% |
Registration Charges in Vadodara
These are the registration charges in Vadodara.
| | |
| --- | --- |
| Gender | Registration Charges |
| Male | 1% of property value |
| Female | 0% of property value |
| Joint (Male + Male), (Male + Female) | 1% of property value |
| Joint (Female + Female) | 0% of property value |
Vadodara Residential Real Estate Sector: What's the Forecast?
Vadodara city is a growing IT hub with top companies like TCS setting up offices in multiple areas. In addition, Vadodara is also growing into an important educational hub in Gujarat. Hence, it has a developing real estate market with increasing demand for properties.
In addition, this city is ideally located close to several important spots like Mumbai, Surat, Ahmedabad, etc. These cities are all big business hubs and hence attract high demand for residential real estate in neighbouring places like Vadodara.
Investing in Vadodara real estate now will likely give you good returns from rental income and price appreciation as the demand increases in the coming years.
Residential Real Estate vs Other Asset Classes
A detailed comparison of all assets is given below for your understanding.
Residential Real Estate vs Bonds
Bonds are fixed-interest assets that offer moderate returns to investors over a long-term horizon with low-moderate risks. Companies issue these paper assets as a guarantee against funds collected from investors to conduct business. Residential real estate generally offers higher returns over the long term.
If you are looking to invest in bonds, check the list of top-rated bonds on our homepage.
Residential Real Estate vs Stocks and Mutual Funds
Residential real estate is a low-risk asset that offers high returns. In contrast, stocks and mutual funds offer very high returns but also have high risks because market-dependent assets are very volatile, unlike real estate.
Real estate investments are costlier and offer moderate returns over a long period. However, the chances of losses are lower with residential properties.
Residential Real Estate vs Gold
Gold is a relatively safe investment that appreciates your invested capital over time based on the demand for the precious metal. Therefore, the returns are moderate and gradual in the case of gold. On the other hand, residential real estate is a low-risk, high-return investment compared to gold.
Residential Real Estate vs Commercial Real estate
Real estate investments offer moderate returns to investors and have controllable risk factors. Commercial real estate offers higher returns than residential real estate and also offers passive income. Moreover, the demand for commercial real estate is  higher than for residential real estate. 
Discover More: Guide for Vadodara Commercial Real Estate Investment
A comparative illustration based on the assets' returns, liquidity, risk, volatility and ticket price is given below.
| | | | | | |
| --- | --- | --- | --- | --- | --- |
| Parameters | Residential Real Estate | Bonds | Commercial Real Estate | Gold | Stocks & Mutual Funds |
| Returns | Moderate | Moderate | High | Moderate | High |
| Liquidity | Low | Moderate | Low | High | High |
| Risk | Low | Moderate | Low | Low | High |
| Volatility | Low | Low | Low | Low | High |
| Ticket Size | High | Varies | High | Low | Varies |
Steps to Invest in Residential Real Estate in Vadodara
To invest in a residential real estate property in Vadodara, follow the below steps.
Step 1: Do sufficient market research based on your budget.
Step 2: Shortlist the properties that match your requirements.
Step 3: Visit the properties and check all facilities.
Step 4: Select the final option after checking your needs.
Step 5: Verify all information and details from official sources.
Step 6: Complete payments and registration as required.
Read More: Guide for Kallakurichi Residential Real Estate Investment
Final Thoughts
Residential real estate investments should be well-planned and future-oriented to grow wealth and utilise an asset simultaneously.
Vadodara is an ideal spot for strategic residential real estate investment and a great place to live. The significant advantage of Vadodara is its connectivity via road, rail and airports. Therefore, investing in this city is a good idea based on its future aspects.
Frequently Asked Questions (FAQs)
What types of taxes are applicable while buying a residential property?
Each state has different criteria for buying a property. However, the basic types of taxes applicable for buying a property are, Tax deducted at source (TDS), Stamp Duty, and Good and Service Tax (GST).
Is it worth buying a property in Vadodara?
According to recent trends, residential properties in Vadodara provide good returns and quality of life to top investors. In addition, living in this city gives you access to good infrastructure and the best connectivity.
Why should you invest in residential real estate?
Residential real estate is one of the best investment options as it provides a passive income source. It also grows your capital significantly while you enjoy the comfort of living in a home. It is also a safe backup to fall back on in an emergency.
Is Vadodara a smart city?
Yes, Vadodara is among the 100 first smart cities in India, which were the stepping stones for the smart city mission in India.