Guide for Vadodara Commercial Real Estate Investment
8 min read • Updated 1 January 2023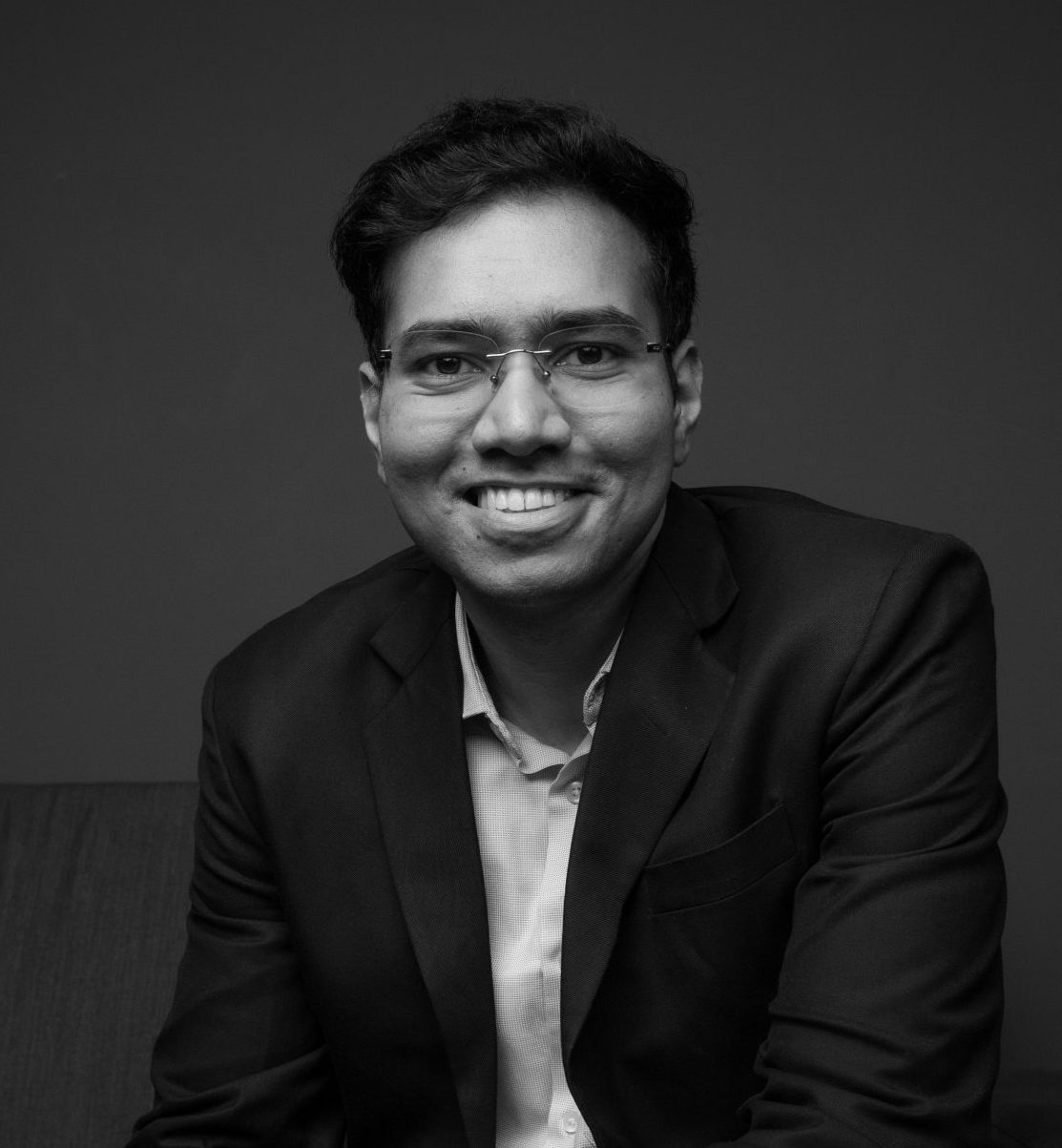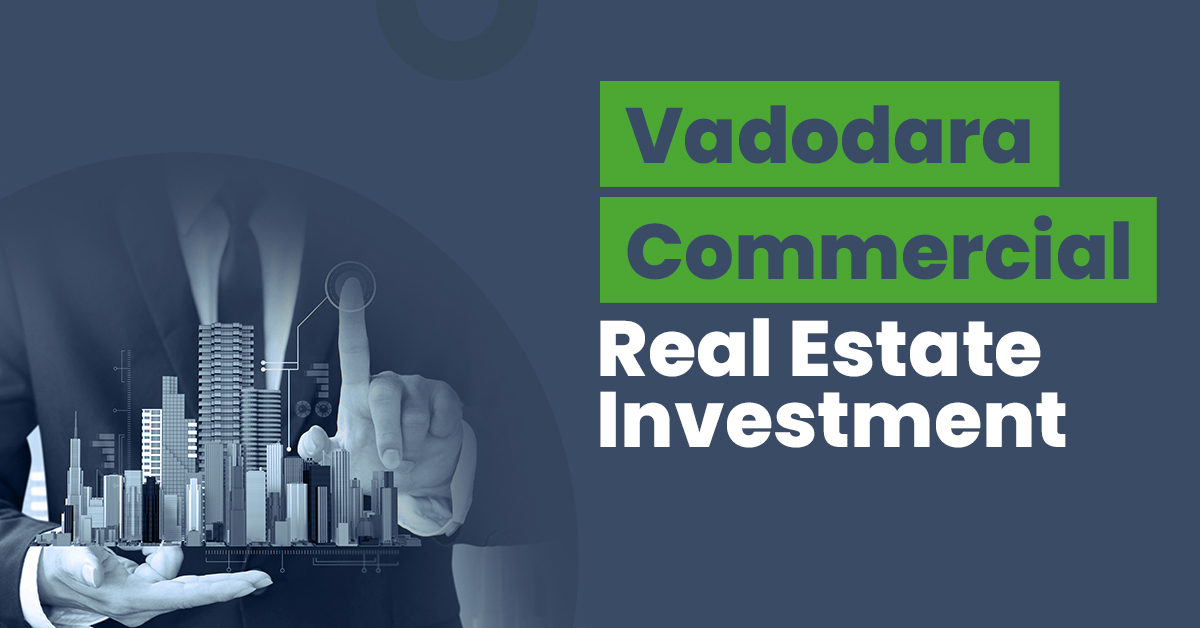 Real estate is the first choice for investors with significant funds for investment. A market such as Vadodara, which is still growing, holds real potential for commercial real estate investment.
Vadodara, also known as Baroda, is a 2000 years old city in Gujarat. This city is renowned for its industrialisation and academic excellence. It is also a great tourist destination, known for its architecture and traditional handicrafts. Vadodara's excellent connectivity has earned this city the title of 'Gateway to the Golden Quadrilateral'.
Its growing development and population have made Vadodara a prime location for commercial real estate investment. In FY 2021-22 alone, this city has witnessed a nearly 25% increase in the sale of properties.
Going further in this blog, you will learn why commercial real estate investment in Vadodara can be a good venture.
Top Reasons to Invest in Vadodara Real Estate
Given below are a number of reasons why you should invest in commercial real estate in Vadodara:
Vadodara has the advantage of seamless connectivity to other parts of the state. The Ahmedabad-Vadodara highway is known to be one of the best highways in the country. It is only 6 hours away from Mumbai, which makes it an ideal investment opportunity for companies looking for office space. Moreover, it is well connected to every major city nearby.
Currently, Vadodara is experiencing rapid growth in the IT/ITES sectors. Many real estate experts have predicted an IT boom in Vadodara in the next few years, which will likely lead to a vast appreciation in property prices.
Vadodara has always been an industrial city with diverse sectors. Industries from sectors such as engineering, textiles, chemicals, forestry, mining, food processing and many others are present here. It also attracts foreign investors. One such example would be ABB, a technology leader in electrification and automation.
Giant MNCs such as TCS, Larsen & Toubro, and Collabera provide excellent job opportunities.
Commercial Real Estate Investment Opportunities in Vadodara
Even though Vadodara is booming with real estate projects, there are some areas which are particularly beneficial for commercial real estate investment. These are:
This can be an excellent real estate opportunity. It has malls, shops, and multiplexes in proximity and is still growing. Therefore, investing in such a site holds the potential to earn you great benefits in future. The cost of commercial properties in Alkapuri starts from ₹3,810 per sq ft.
Located in the Central part of the city, this area is also witnessing infrastructural development. It is one of the most developed and easily approachable localities of Vadodara city. Its popularity is due to the excellent connectivity to railways, highways and an airport and industries like ZX Industries Solutions, Sahjanand Group of Industries, Corrugated Box Manufacturers, etc.
Prices of commercial spaces start from ₹4,000 per sq ft in Karelibaug.
Things to Consider before Buying a Commercial Property in Vadodara
Here are some things you should probably consider before making an investment in commercial real estate in Vadodara:
Properties which have better connectivity to road, rail and highways will be a better investment option for most investors. It will provide them with the opportunity of an easy supply of raw materials and run the business successfully..
Along with the property, you also need to check the builder's details to keep any later complications at bay. You can cross-verify the track record of a builder in Vadodara on the RERA Gujarat portal.
Checking whether your preferred property is free from any legal implications is a crucial step for making any investment. You can verify this from the sub-registrar's office. In addition, if there is any old or current litigation, it will be mentioned in the encumbrance certificate you can obtain from the office.
The Real Estate Regulatory Authority (RERA) is a statutory body formed by the Real Estate Regulatory Authority Act, 2016. The RERA legislation was introduced to bring transparency and accountability to the real estate industry.
All constructors and brokers of a particular state must register on the RERA platform of their respective state.
Stamp Duty in Vadodara
While purchasing any property, you must keep in mind to adhere to every legal guideline laid out by the respective state Government. Stamp duty and registration charges are such government regulations which are necessary to transfer the ownership of the property.
The following table illustrates stamp duty rates in Vadodara, Gujarat:
Stamp Duty Rate in Gujarat
Basic Stamp Duty Rate
3.5%
Surcharge at 40% on the basic rate
1.4%
Total Stamp Duty Rate
4.9%
Registration Charges in Vadodara
The Gujarat Government levies 1% of the market value of a property or transaction charges, whichever is higher than the registration fee. Given below is a table detailing the registration charges in Vadodara:
| | |
| --- | --- |
| Type of Ownership | Registration Charges |
| Male | 1% |
| Female | None |
| Joint (Male & Female) | 1% |
| Joint (Female & Female) | None |
This waiver on female ownership encourages women empowerment and promotes female ownership in the family.
Vadodara Commercial Real Estate Sector: What's the Forecast?
Vadodara is currently experiencing rapid economic development, and it is one of the preferred investment destinations for local as well as NRI investors. Also, its connectivity and the flourishing IT/ITES industry add to the list of benefits it holds for real estate investors.
According to many real estate experts, a good rate of returns can be expected from commercial properties in Vadodara as the market is reflecting an upward trend.
Also Read: Guide for Indore Commercial Real Estate Investment
Commercial Real Estate vs Other Asset Classes
In this section, you will see how investment in commercial real estate compares with other popular asset classes:
Commercial Real Estate vs Residential Real estate
Commercial properties are always in high demand compared to residential properties as returns are much higher in commercial real estate if we compare it to residential real estate.
Commercial Real Estate vs Gold
An investor will usually prefer gold over commercial real estate investment if he/she is risk averse. This is because gold is high in liquidity and is a less volatile investment option than commercial properties. However, commercial real estate can offer higher returns.
Commercial Real Estate vs Stocks and Mutual Funds
Although stocks & mutual funds are considered to be riskier in comparison to commercial real estate, they offer inflation-beating returns over the long term. Initial investment amount is also huge for commercial real estate, whereas mutual funds require nominal investments.
Commercial Real Estate vs Bonds
Bonds and commercial real estate are popular sources of passive income. However, unlike bonds, commercial real estate is highly illiquid. This is because the prices of commercial properties are relatively high, and it takes time to find appropriate buyers or tenants.
Do you wish to invest in fixed-income bonds and earn stable returns of 9-11%? If yes, explore more on our website today, register yourself and start exploring the vast number of options in the debt securities market.
Here is a tabular representation of the comparison between the different asset classes based on various parameters:
| | | | | | |
| --- | --- | --- | --- | --- | --- |
| Parameters | Commercial Real Estate | Stocks and Mutual Funds | Gold | Residential Real estate | Bonds |
| Returns | High | High | Moderate | Low | Moderate |
| Liquidity | Low | High | High | Low | Moderate |
| Risk | Low | High | Low | Low | Moderate |
| Volatility | Low | High | Moderate | Low | Low |
| Ticket Size | High | Varies | Low | High | Varies |
Also Read: Guide for Patna Commercial Real Estate Investment
Steps to Invest in Commercial Real Estate in Vadodara
Follow the given steps to invest in commercial real estate in Vadodara:
Step 1: Decide your budget and research the sites that could be beneficial for commercial investment.
Step 2: Shortlist a few of those areas fitting your requirements and go on a site visit.
Step 3: After deciding on your property, evaluate the documents that the seller provided, including the title deed, foundation certificate, etc.
Step 4: Pay the stamp duty and registration charges. Finally, you can consider adding an insurance policy to your newly purchased property.
Final Word
Vadodara gets assistance from both the State and Central Government as it is a part of the Smart City plan. Its convenient location and connectivity to Ahmedabad and Mumbai make it a popular destination for commercial real estate investments. Before you invest in a commercial property, make sure to do thorough research and carefully weigh its pros and cons.
Frequently Asked Questions
What is the cost of living in Vadodara?
While the cost of living in Vadodara is more than that in most tier-3 cities, it is much less than metropolises like Mumbai, Delhi, Bangalore, etc. To give an estimate, you can expect to get a 2BHK flat for Rs. 8,000 to Rs. 10,000 a month.
What are some examples of commercial real estate?
Hospitals, malls, officer spaces, storage warehouses and other constructions for business purposes are examples of commercial real estate.
Which are the most profitable types of commercial real estate properties?
Some of the most profitable commercial real estate properties are multifamily projects, student housing, storage facilities and office spaces.
Is Vadodara cheaper than Ahmedabad?
Yes, Vadodara is comparatively cheaper than Ahmedabad. To maintain the same standard of living, you need to spend ₹1,00,095 in Vadodara and ₹1,30,000 in Ahmedabad.