Guide for Indore Commercial Real Estate Investment
11 min read • Published 4 November 2022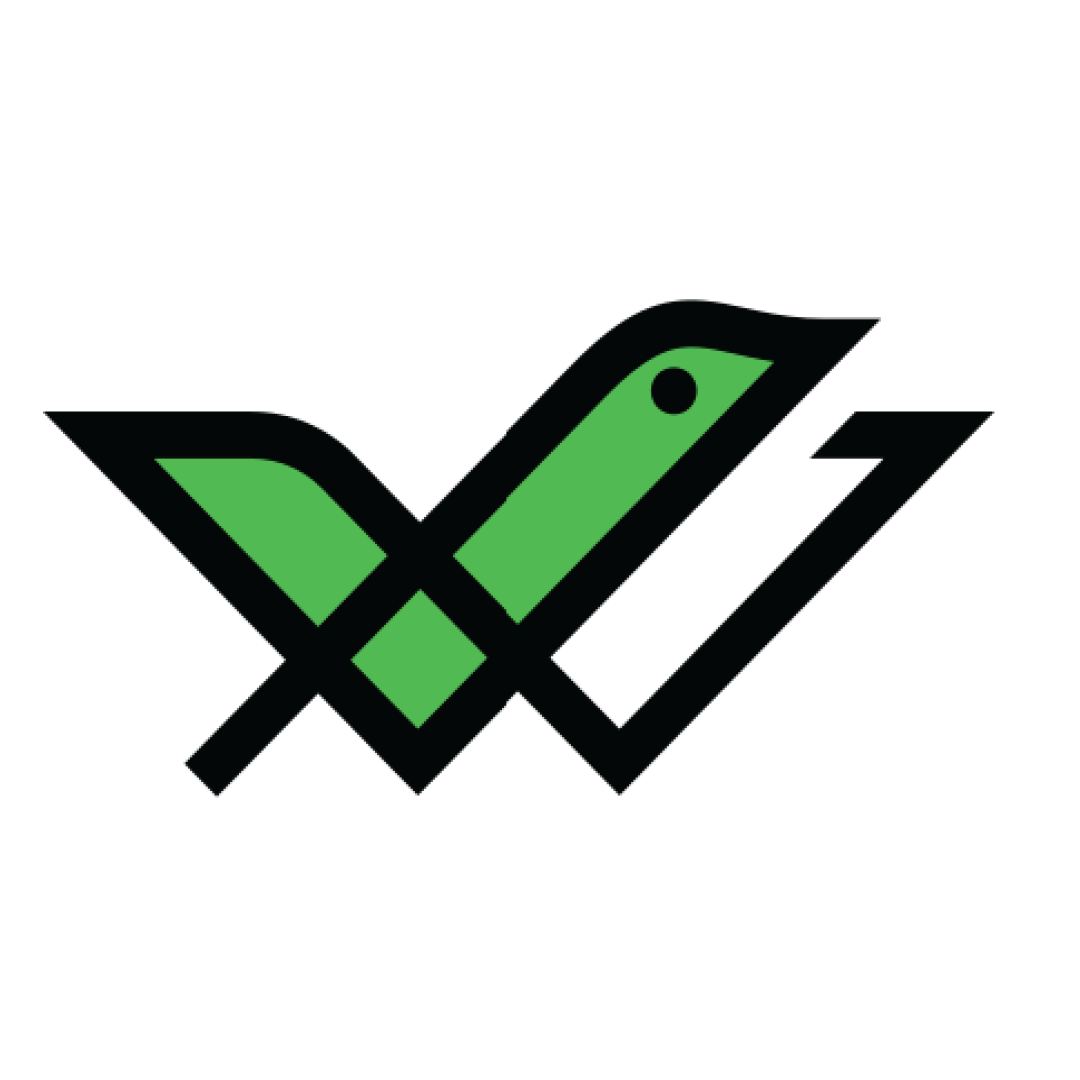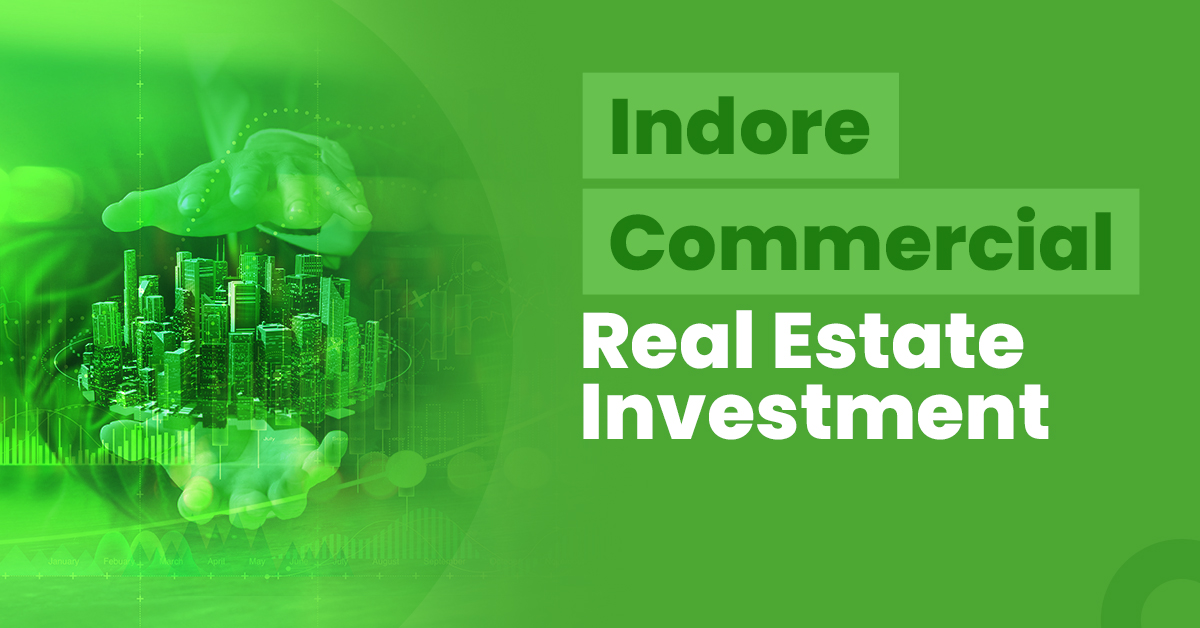 Indore, also known as the Financial Capital of Madhya Pradesh, has been witnessing remarkable growth in the commercial real estate sector in the recent few years. Also, the city is an affordable option for start-ups and small businesses compared to other tier-II cities.
Indore was named one of India's first 20 smart cities in 2016. Additionally, the Indore Bus Rapid Transit System (BRTS), launched in 2013, has helped improve connectivity throughout the city, and boosted the value of commercial properties.
Read on to learn why investing in commercial real estate in Indore can be beneficial in the long run.
Top Reasons to Invest in Real Estate in Indore
While purchasing a property, one always thinks about how it can be beneficial to invest such a large amount. If you have the same question about investing in real estate in Indore, here are some of the top reasons you can look at:
Accessibility
Proximity to highways, railways, international airports and accessible commute facilities has made the real estate industry grow at a faster pace in Indore. In addition, easy access to hospitals, schools, and markets, among many other facilities, can be one of the primary reasons to invest in real estate properties in Indore.
IT & Educational Hub
Indore is a booming IT hub as well as an educational centre. With the growth in opportunities, there will be growth in population and demand. Hence, investing in Indore now can bring great profit in future.
Commercial Real Estate Investment Opportunities in Indore
Due to the ongoing development of the Indore metro project and the presence of IT companies, Indore has seen some notable progress in the real estate sector.
Here are some of the locations where investing in commercial properties can earn you good profit over the years:
Super Corridor
This is an 8 kms long and 250 ft wide link that connects the airport to Major Road (MR 10). The region is considered one of the top locations due to the availability of large land tracts and the presence of IT giants such as Infosys and TCS.
Land prices in the area have jumped by over 35% in the last five years and it is currently selling at over ₹3,700 per sq ft. According to the Master Plan 2021, malls and multiplex sports complexes, a medical hub, corporate offices, and a convention centre are also planned along the corridor.
Nipania
Situated at the city's heart, Nipania is a premium locality flaunted as New Indore. It is located along NH-52, and major highways, such as MR 10 Road, Eastern Ring Road and Indore Bypass Road, are nearby providing excellent connectivity.
The area is predominantly popular among tenants, owing to the presence of the Indore Special Economic Zone (SEZ) and Pardesipura IT Park within 10 km.
Bhawrasla
Bhawrasla is a tier-II locality that has experienced approximately a 35% yearly price hike with the current buying rate of ₹3,800 per sq ft. However, the locality is well-connected via public transport. Even if it is slightly at a distance from the city centre, the area is still gifted with quality social infrastructure.
Vijay Nagar
Located in East Indore, Vijay Nagar is the first developed area in the city by the Indore Development Authority. This locality is well-connected via MR-9, MR-10, and the Eastern Ring Road. The Indore BRTS also offers a simple and easy commute.
The current buying price is around ₹4,600 per sq ft. The rental values here have hiked by about 10% due to the high rental demand as the area is in proximity to commercial hubs such as Pardesipura IT Park, Crystal IT Park and Sanwer Road Industrial Area.
Rau Road
Rau Road is a good investment option, situated about 13 km from Indore city centre. The region is well-connected to Mhow (officially Dr. Ambedkar Nagar), Pithampur, and Rajendra Nagar Railway Station. The current buying value in this locality has risen to over 4% in the last year to ₹2,500 per sq ft.
Also Read: Guide for Nagpur Commercial Real Estate Investment
Things To Consider Before Buying a Commercial Property in Indore
Here are the things which you need to consider before investing in a commercial property in Indore:
Location and Connectivity
The location of your property will decide its value; also, it is a non-changeable feature. Your property's proximity to necessary facilities, such as a hospital, market, etc., also impacts your property's resale value. . Also, transportation and connectivity are essential factors that add value to a property.
Budget
Your budget for investing in a commercial property, following its size, is an essential factor to consider. You must ensure that the property value aligns with your finances and the size is compatible with your business requirements.
Legal Obligations
Legal obligations are one significant part of your investment process. Before you put your money in, ensure that the said property has no past legal complications or dues. You can verify this from the sub-registrar's office, where it was primarily registered. An encumbrance certificate from the office will hold all the details.
Lease Details
A lease is a legal contract between the lesser and the lessee regarding the legal implications such as lease amount, contract period, etc. Consulting a real estate agent or advocate in such matters might be wise.
Builder Information
Consider checking the builder's details if you plan to invest in an under-construction property. You can do this by visiting the RERA portal of your respective state (for Indore, it is Madhya Pradesh). You will get details regarding the builder's past projects, legal complications (if any) and status of all their projects.
RERA Verification
The Real Estate Regulatory Authority (RERA) is a statutory body recognised under the Real Estate (Regulation and Development) Act of 2016. The RERA legislation brings transparency and accountability to the real estate industry.
All builders/constructors and brokers of a particular state have to register on the RERA portal of their respective states. It demands that all commercial properties in Indore and their details be available and registered on the RERA portal of Madhya Pradesh.
You can check the authenticity of the builder and the property in Indore by visiting the RERA website of Madhya Pradesh. It is wise to observe the RERA guidelines while making a property investment. It prevents your investment from getting involved in fraudulent activities and provides security.
Stamp Duty in Indore, Madhya Pradesh
Paying stamp duty and registration charges are necessary legal formalities when purchasing a property in any state. Also, this process ensures that your property will be safe from any legal dispute, grievances or illegal activity in future.
The table given below illustrates stamp duty rates in Madhya Pradesh:
| | |
| --- | --- |
| Ownership | Stamp Duty Rates |
| Female | 7.5% |
| Male | 7.5% |
| Joint (Male + Female) | 7.5% |
| Joint (Male + Male) | 7.5% |
| Joint (Female + Female) | 7.5% |
In addition, MP has set the stamp duty rate for lease agreements at 8% of the entire rent plus the deposit.
Also Read: Guide for Vadodara Commercial Real Estate Investment
Registration Charges in Indore, Madhya Pradesh
Currently, applicable registration charges are discussed in the table below:
| | |
| --- | --- |
| Ownership | Registration Charges |
| Male | 3% |
| Female | 3% |
| Joint (Male + Male) | 3% |
| Joint (Male + Female) | 3% |
| Joint (Female + Female) | 3% |
Indore Commercial Real Estate Sector Outlook
In terms of the city's general development, Indore has recently received attention. The quantity of real estate investors has increased by 35%. Investment in commercial real estate in Indore may bring excellent profits and steady market value growth. With projects such as metro rail, smart city and Phoenix Mall, this city is on a continuous path of progress.
Commercial Real Estate vs Other Asset Classes
Let's see how you can profit by investing in other types of asset classes when compared to commercial real estate:
Commercial Real Estate vs Gold
Any investor will usually prefer gold over commercial real estate options when it comes to investing. Because gold is high in liquidity when compared to commercial properties. However, a well-planned commercial real estate investment in cities like Indore might give you great returns.
Commercial Real Estate vs Stocks & Equity Mutual Funds
The primary point of difference between generating returns from real estate and stocks and equity mutual funds are volatile. .
On the contrary, when it comes to real estate, you can estimate how much return you will get after investing for a particular period. Therefore, it is an easier choice for investors.
Commercial Real Estate vs Residential Real estate
When it comes to choosing between residential and commercial properties, the latter has some advantages. The majority of this is due to two reasons – commercial properties are always in high demand as compared to residential ones, and the rental income is lower in residential properties.
Commercial Real Estate vs Bonds
Both bonds and commercial real estate investments can be passive sources of income. However, with commercial property, you are exposed to higher credit risk as it depends on the tenants who are required to make timely payments.
Also, certain factors that ideally you should take into account.. The transaction cost is high, and the waiting time to find suitable buyers is also long for commercial properties. But on the other hand, the credit risk associated with bonds (AAA-rates) is comparatively lower, and you also enjoy stable returns.
Here is a tabular representation of the comparison between the different asset classes based on various parameters:
| | | | | | |
| --- | --- | --- | --- | --- | --- |
| Parameters | Commercial Real Estate | Stocks & Equity Mutual Funds | Gold | Residential Real Estate | Bonds |
| Returns | High | High | Moderate | Low | Moderate |
| Liquidity | Low | High | Moderate | Low | Moderate |
| Risk | Low | High | Low | Low | Moderate |
| Volatility | Low | High | Moderate | Low | Low |
| Ticket Size | High | Varies | Varies | Moderate | Varies |
If you plan to invest in an asset class with low risk and stable returns, you can consider investing in bonds. Check out our website, where you can find and invest in some of the top-rated bonds available in the market. So, start your investment journey with us at no additional cost and hidden charges.
Steps to Invest in Commercial Real Estate in Indore
Here is the step-wise guide that you can follow to invest in commercial real estate in Indore:
Step 1: Decide your budget for real estate investment.
Step 2: Do thorough market research about potential areas which are thriving in terms of development or will see a price hike for commercial properties in the future.
Step 3: Shortlist a few sites or areas matching your budget.
Step 4: Go on a field visit to these sites to analyse the ground situation acutely. You can also take the assistance of real estate consultants or agents about the viability and prospects of that particular site.
Step 5: Decide on a commercial space that meets your criteria and investment goals.
Step 6: After you have confirmed the commercial property for purchase, you must prepare the supporting official documents like title deed, property assessment extract, foundation certificate, etc.
Step 7: Pay the applicable stamp duty and registration charges to transfer property ownership to your name.
Step 8: Pay service fees to real estate brokers or consultants if you have taken their assistance with the property.
Step 9: Consider adding an insurance plan to your newly purchased property. If the property is damaged, you and your family will have financial protection thanks to the property insurance.
Final Thoughts
Investors have been eyeing the rapid growth in real estate in Indore. In addition, Indore has many pending projects and industrial schemes, adding even more components to its commercial real estate growth in the upcoming years.
Frequently Asked Questions (FAQs)
Which is one of the poshest localities of Indore?
Vijay Nagar is one of the poshest localities in Indore. It is home to many private and popular residential societies. In addition, it has   premium projects, such as Suyash Club, Shalimar Township, and Shekhar Planet.
What are some of the leading IT companies in Indore?
The IT industry is booming in Indore.  Some leading IT companies established here, such as Tata Consultancy Services, Teleperformance, Infosys, Amazon, DXC Technology, Accenture, Wipro and Capgemini.
What is Indore famous for?
The city of Indore is famous for its handicraft products. It is   famous for terracotta idols, leather toys, wood-carved products, etc.
Is Indore a good city to settle in?
The largest city and commercial capital of Madhya Pradesh, Indore is famous for its cleanliness, culture & heritage, food and markets. Added to all these, a better standard of living makes Indore one of the best places to settle in.