Guide for Nagpur Residential Real Estate Investment
9 min read • Published 12 October 2022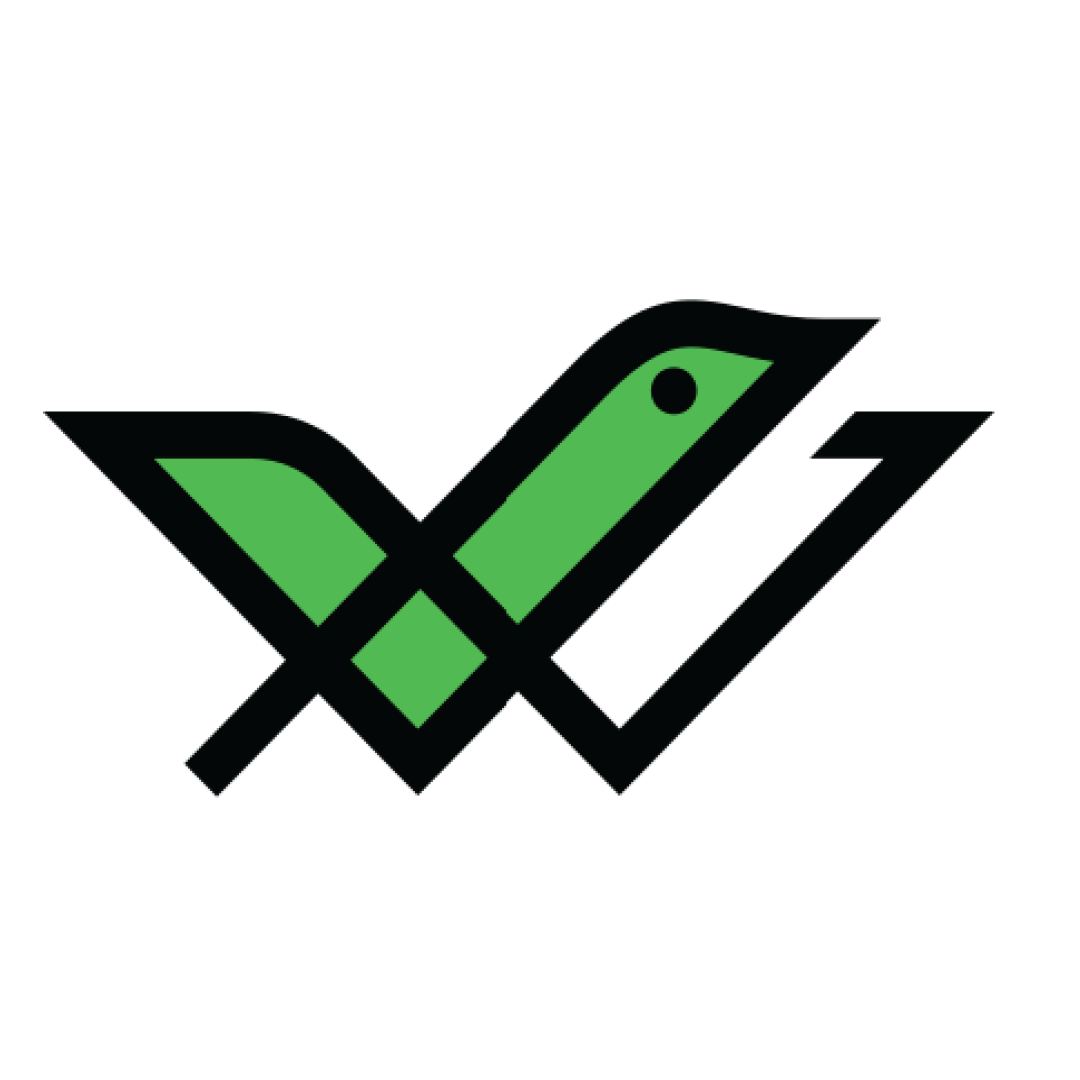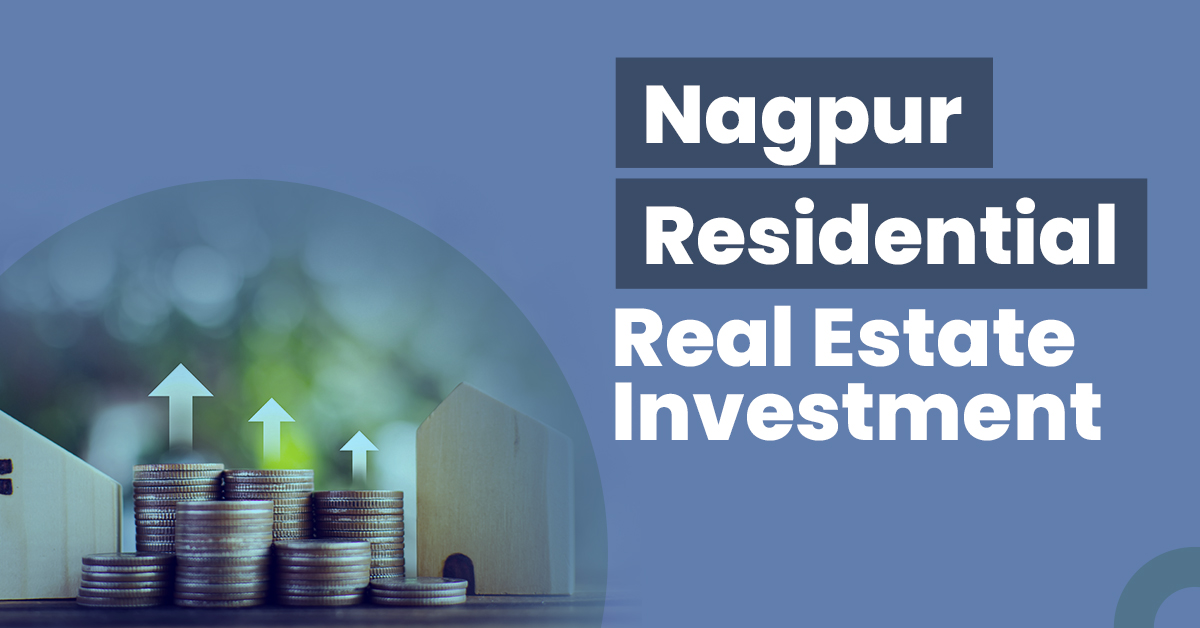 Nagpur city in Maharashtra has a rich heritage and has been a town for commerce since the British era. Its access to mines, ports and pleasant climate makes it ideal for residential property investments.
This city checks all boxes to be the ideal choice for investment in residential properties for several reasons. Read to learn in detail about the investment opportunities in Nagpur.
Top Reasons to Invest in Nagpur's Residential Real Estate
Due to the following reasons, Nagpur is an ideal choice to invest in residential properties.
Educational Hub
Nagpur is one of the largest medical education hubs in India. It is home to NKP Salve Institute of Medical Sciences, Indira Gandhi Government Medical College and AIIMS Nagpur. The development of its education industry is vast and is growing each day. Residential proximity to such a booming industry is a smart choice for residential investment.
Public Transport Network
Dr. Babasaheb Ambedkar International Airport in Nagpur connects many cities in India and worldwide. The road network of Nagpur is also vast, with two national highways crossing the city. As a result, all parts of the city are well connected via road, easing commutes for its residents.
This city has excellent rail connections, and its station is one of the busiest in India. Hence, investing in Nagpur residential real estate is a profitable decision.
Climate
The climate in Nagpur is delightful throughout the year, except for the summer season, which is usually very hot in this city. However, the average weather here is very cool through all the seasons, and this city also receives ample rain during monsoon.
Safety and Development
Nagpur is also the political hub of Maharashtra. It is the host city of the state assembly's annual winter sessions. In addition, the party headquarters of Rashtriya Swayamsevak Sangh (RSS), one of the major parties in this state, is also located in Nagpur.
Hence, this city is constantly developing with the finest infrastructures, and the security here is uptight. Therefore, it makes it an ideal location for residential investment.
Residential Real Estate Investment Opportunities in Nagpur
These locations in Nagpur are best for residential property investments:
Wardha Road
It is one of the best locations in Nagpur due to its connectivity with Ring Road and NH44. It is also one of the busiest roads in this city, with access to all amenities and businesses. Moreover, Wardha Road is approximately 2 km from the All India Institute of Medical Science (AIIMS), one of the best medical institutes in India. Hence, it can be an excellent decision to invest in this location.
Manish Nagar
This location is a prime choice for residential investment. Several popular residential areas are established in this location and have access to modern amenities. Moreover, it is an upcoming elite zone that will rise in value in the long run. Thus, it is a good option for residential property investment.
Besa
This location is a high-value investment opportunity which has the potential to deliver a considerable return on investment in the future. It is a developing high-end residential area with villas and penthouses. Besa has expensive apartments with state-of-the-art amenities and best-in-class securities. It is an expensive area to invest in; however, the return percentage is significantly higher than any other area in Nagpur.
Read Also: Guide for Lucknow Residential Real Estate Investment
Things To Consider Before Buying a Residential Property in Nagpur
When buying a residential property in Nagpur, make sure to assess the following points:
Locality
Residential properties increase in value based on the quality of their locality. Therefore, popular localities with modern amenities and safe neighbourhoods will fetch better value in future.
Proximity to Essential Resources
It is wiser to purchase a residential property in a location which is near schools, hospitals, supermarkets, bus stands and other such services.
Location
Invest in a location which will fetch higher returns in future. Several areas that are yet developing and have under-valued market rates are good investment choices, keeping in mind future returns.
Connectivity
Invest in a residential area with good connectivity, which is an important factor for development. For example, good road connectivity, bus networks, train access, etc., should be considered before purchasing a residential property.
RERA
Check all details about the property and builder on the official website of RERA Maharashtra to ensure the authenticity of your purchase.
The Real Estate Regulatory Authority (RERA) is a real estate governing body of India formed under the Real Estate (Regulation and Development) Act of 2016. It aims to promote transparency and sustainability in the real estate market of India.
Stamp Duty in Nagpur, Maharashtra
The table below lists the stamp duty costs in Nagpur.
| | |
| --- | --- |
| Gender | Stamp Duty Rates |
| Male, Joint (Male and Female) & (Male + Male) | 7% (5% stamp duty + 1% tax [local body] + 1% metro cess. |
| Female & Joint (Female + Female) | 6% (4% stamp duty + 1% tax [local body] + 1% metro cess. |
Registration Charges in Nagpur, Maharashtra
The cost of registration of your property in Nagpur is given below.
| | |
| --- | --- |
| Property Value | Registration Charges |
| For properties above ₹ 30 lakh | ₹ 30,000 |
| For properties below ₹ 30 lakh | 1% of property value |
Nagpur's Residential Real Estate Outlook
Nagpur is an industrial, political and educational hub with an upcoming power booster of energy stations. It is one of the top locations in Maharashtra that will reach its highest value in the coming decade, with good potential for the real estate sector.
The medical institutes in Nagpur attract a significant inflow of population and residential demand in this city, which is also a good factor for the future of real estate in this city.
Multimodal International Cargo Hub (MIHAN) in Nagpur is one of the largest projects to create a cargo and employment hub in this region. In addition, this project will play a crucial role in the progress of the real estate sector in Nagpur.
Residential Real Estate vs Other Asset Classes
If you want to invest your capital wisely, check out the comparison between residential properties and other assets:
Residential Real Estate vs Gold
Gold is a popular investment instrument with negligible risks compared to other assets.. Similarly, residential properties also offer returns through value appreciation; however, the return scale is much larger, and the investment horizon is much shorter than gold.
Residential Real Estate vs Bonds
Bonds are debt securities issued by public and private companies to raise funds.Bonds are among the best investment options with moderate risks and long-term passive returns. However, residential real estate offers better returns at low risk, but the ticket size for residential real estate is much higher than bonds.
If you want to invest in bonds that offer stable returns, browse our website to learn more about some of the top-rated bonds available for investment in India.
Residential Real Estate vs Stocks & Equity Mutual Funds
Stocks and equity mutual funds carry incredibly high-risk, but also offer higher returns. On the other hand, residential real estate investments offer high returns at low risk. However, investment in stocks requires a very small entry amount compared to residential properties. Moreover, investments inequities can be diversified, unlike real estate.
Residential Real Estate vs Commercial Real estate
In the real estate market, the returns are very high for all categories. However, commercial property investments are slightly riskier than residential properties. Also, it is easier to find tenants for residential properties  compared to the complex process you might have to go through to lease out commercial properties. 
Discover More: Guide For Nagpur Commercial Real Estate Investment
All the asset classes have been compared based on returns, liquidity, risk, volatility and ticket size:
| | | | | | |
| --- | --- | --- | --- | --- | --- |
| Parameters | Residential Real Estate | Gold | Bonds | Stocks & Equity Mutual Funds | Commercial Real Estate |
| Returns | Moderate | Moderate | Moderate | High | High |
| Liquidity | Low | High | Moderate | High | Low |
| Risk | Low | Moderate | Moderate | High | Low |
| Volatility | Low | Moderate | Low | High | Low |
| Ticket Size | High | Varies | Varies | Varies | High |
Steps to Invest in Residential Real Estate in Nagpur
You can follow these steps to invest in residential property in Nagpur:
Step 1: Decide your investment budget and shortlist a few properties as per your requirements.
Step 2: Consider going on a field visit to check all aspects of the property. Make sure to assess its infrastructure, connectivity, accessibility, etc.
Step 3: Shortlist a few properties and do a thorough background check for each of them. Make sure to check the authenticity of the property documents.
Step 4: After finalising a property, prepare all the required documents, such as the sale deed, building plan, etc.
Step 5: Pay the property's value, stamp duty, and registration charges.
Read More: Guide for Coimbatore Residential Real Estate Investment
Final Thoughts
The third largest city in Maharashtra, Nagpur is among the busiest cities in India, with several real estate investment opportunities. Its popular industrial demand makes it an ideal place to generate employment and, in turn, build wider residential property networks.
The demand for residential investment in this city will keep rising in the long term due to its expansion in infrastructure; thus, it is profitable to buy residential properties here. However, it is important to understand all factors and invest wisely to ensure profits.
Frequently Asked Questions (FAQs)
How far is Nagpur from Mumbai?
Nagpur is approximately 816 kilometres away from Mumbai via road. These two cities are among the busiest in Maharashtra.
What is Nagpur popular for?
Nagpur is also known as the  "Tiger capital of India" as it connects many Indian tiger reserves to the world, which are important tourist attractions. Of  the 39 tiger reserves in our country, 13 are in Vidarbha alone.
Can you get a tax benefit from residential real estate investments?
The most common way to buy residential real estate is with a mortgage,  which allows several tax benefits to the investor. Therefore, it is an excellent way to expand your portfolio and get tax benefits simultaneously.
Which is the best residential township in Nagpur?
Vrindavan is one of the most well-developed locations with high-end amenities, making it the best township in Nagpur.