Guide for Lucknow Residential Real Estate Investment
10 min read • Published 12 November 2022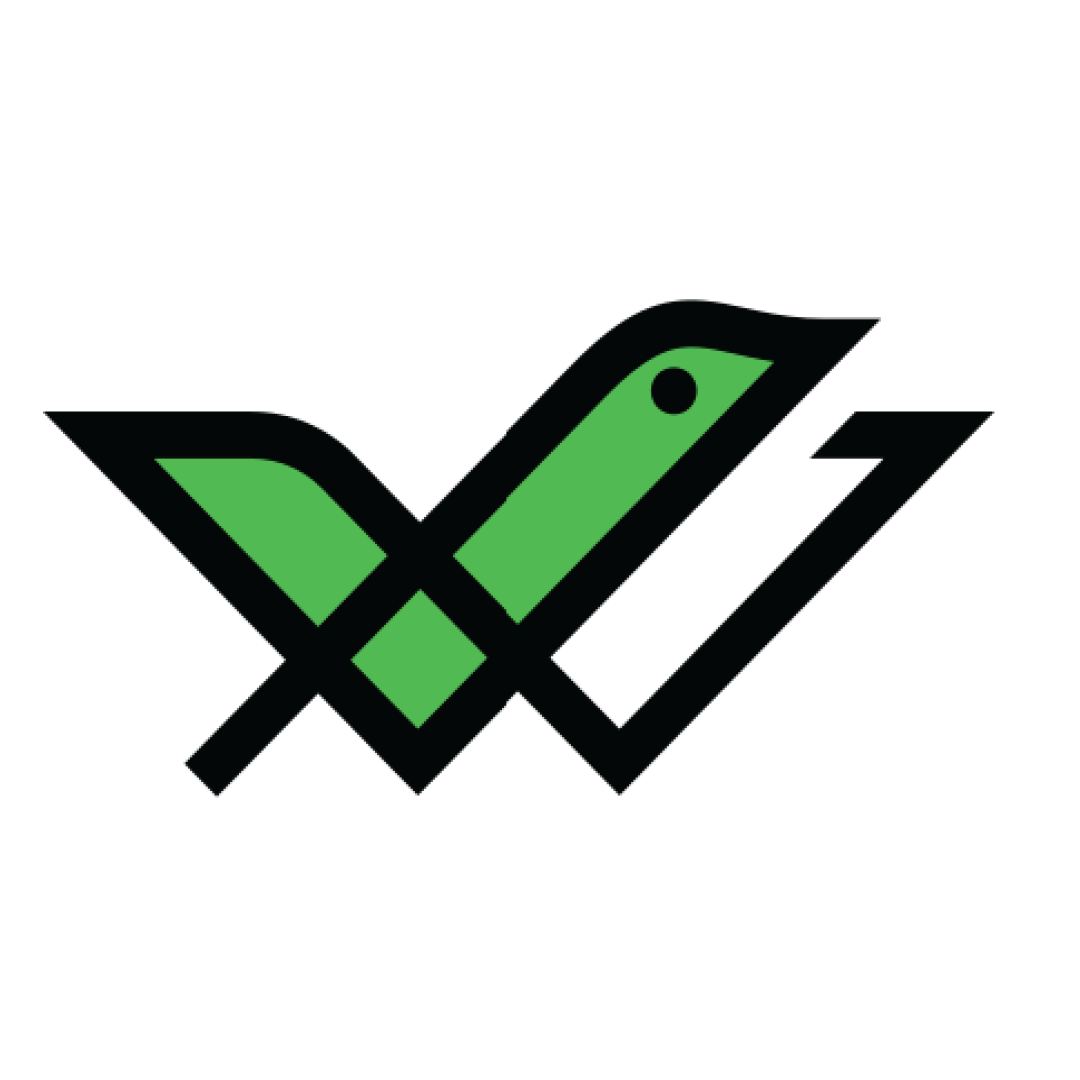 As the capital of one of the largest states in India, Lucknow is an important centre of education, finance, pharmaceutical, tourism, technology, administration and much more. According to an IMRB International and LG Corporation survey, Lucknow is India's second-happiest city. It fares much better than metropolitan cities in India, including Bangalore, Chennai and New Delhi. In terms of food, transit and overall citizen satisfaction, Lucknow is a much better city.
One of the reasons why Lucknow is considered excellent for residences is that it offers all the conveniences people want in one place. There has been a lot of development in the city, with new parks, theatres, and cultural centres propping up for residents. Moreover, this city is home to educational institutions like IIM- Lucknow and IIT- Lucknow.
Now, let us now understand why investing in residential real estate might be a profitable venture:
Top Reasons to Invest in Lucknow's Residential Real Estate
Here are some of the reasons why you would want to invest in real estate in Lucknow:
Rapid Development and Advancement
Being the capital of Uttar Pradesh, this city remains the epicentre of development and advancement activities. It is on the list of prioritised smart cities and is likely to grow in the following years.
The Gomti River Front Project and Lucknow Metro rail program makes it a key hotspot for significant development. It will unlock more job opportunities and offer momentum to businesses and industries.
Low Living Expense
The living expenses in Lucknow are low despite it being the capital. The fact that Lucknow's Cost of Living Index is favourable serves as proof of this.
This city is perfect for middle-class and lower-income residents as it offers affordable goods and services and friendly neighbourhoods. Therefore investing in residential property can be a great choice as houses here are in great demand.
Seamless Connectivity
The city offers flawless connectivity through all modes of transportation, whether road, rail or air, to the major cities around the country. Three highways, NH25, NH28 and NH56, pass through the city. There are also excellent bus facilities to Agra, Kanpur, Delhi, etc. In addition, the Chaudhary Charan Singh International Airport connects Lucknow globally.
Residential Real Estate Investment Opportunities in Lucknow
Following are some areas in Lucknow where you can invest in residential real estate:
Hazratganj
With a livability score of 10, this is one of the best localities for investing in residential properties. Hazratganj is one of the city's oldest and most well-known locations, famous for its lavish hotels, charming bazaars, theatre, and shopping malls.. Prices of residential properties here start from ₹4,302 per square foot.
Butler Colony
Butler Colony is famous for its state-of-the-art social infrastructure. Apart from well-developed houses, this place has some of Lucknow's best educational institutions, hospitals, restaurants etc. This location is bustling with luxury developments, whether it's apartments or villas. . There are several under-construction and ready-to-move flats in which you can invest. Prices of residential properties here start from ₹3,133 per square foot.
Charbagh
This area has all the ultra-modern facilities that ensure a quality lifestyle for the would-be homeowners. Moreover, the central railway station is where you will find the Charbagh metro station. Therefore it has excellent connectivity to other parts of the city. Rates of residential properties in Charbagh start from ₹2,167 per square foot.
Read Also: Guide for Jaipur Residential Real Estate Investment
Things to Consider before Buying a Residential Property in Lucknow
Here are some things that you will want to keep in mind before purchasing a residential property in Lucknow:
Documentation
Ensuring all documents are in proper order is essential when purchasing a property. You should check whether documents such NA-Residential order, encumbrance certificate, Floor Space Index (FSI) of the plot, release certificate, title deed and property tax receipt are all authentic and belong to the owner.
Budget
Proper planning is necessary for any significant investment. . You need to calculate your budget, income and expenses to ensure that your financial situation is not negatively affected. For example, when taking a home loan, make sure that you can afford to pay the EMIs.
Location
Properties in particular areas may be highly profitable since their value increases quickly. When looking for a property, check factors like road conditions, amenities, ease of accessibility and infrastructure development around the locality. You can also opt for a property in a developing area and fetch huge benefits in the upcoming years.
Construction Quality
While purchasing a residential property, analysing the construction quality becomes very important. Check the strength of the walls, bathroom fixtures, and flooring for quality. Do not fall for false appearances.
Additional Costs
Every property has certain additional costs. It includes maintenance fees, property taxes, security fees, etc. You must be aware of these charges before purchasing the property to safeguard yourself from any unpleasant shocks.
Stamp Duty in Lucknow
Stamp duty is a mandatory tax applied by the respective State Government on all properties in case of a transaction or change in its ownership. The rates applicable are as follows:
| | |
| --- | --- |
| Owner | Stamp Duty |
| Male | 7% |
| Female | 7% |
| Joint Buyers (Male + Female) | 7% |
| Joint Buyers (Female + Female) | 7% |
| Joint Buyers (Male + Male) | 7% |
Registration Charges in Lucknow
Registration charges are the same for both men and women in Lucknow, Uttar Pradesh. Here is the rate that is applicable:
| | |
| --- | --- |
| Category | Registration Charges |
| Male | 1% of property value |
| Female | 1% of property value (a rebate of Rs 10,000 available on the final amount payable) |
| Joint Buyers (Male + Female) | 1% of property value (a rebate of Rs 10,000 available on the final amount payable) |
| Joint Buyers (Female + Female) | 1% of property value (a rebate of Rs 10,000 available on the final amount payable) |
| Joint Buyers (Male + Male) | 1% of property value |
Lucknow's Residential Real Estate Outlook
Lucknow is growing rapidly in terms of infrastructure as private players are making huge investments. As a result, it is accelerating demand for real estate in the city. In addition, improving the standard of living and good governance has been a catalysing factor in attracting more people to Lucknow.
According to industry reports, property inquiries have risen massively in tier-2 cities. Lucknow has raced ahead of some of the major cities in the country in this regard. As a result, this city has made it into the list of the Top 20 Indian Residential Cities (IRIS), a monthly index tracking potential buyers' activity in the primary and secondary residential market in around 42 cities.
Hence, Lucknow is brimming with opportunities and will soon transform into the epicentre of real estate in Northern India.
Residential Real Estate vs Other Asset Classes
Following is a comparison between residential real estate and other asset classes in terms of their returns, risks and liquidity:
Residential Real Estate vs Bonds
Real estate offers higher returns in comparison to bonds investment. However, bonds are more secure, while real estate investment is riskier. In addition, bonds are static and offer almost fixed returns, while real estate is not so static and offers inflation-beating returns. Residential real estate investments also offer various tax benefits.
If you are interested in reaping the benefits of secured and fixed returns, register on our homepage and choose from the many top-rated bonds.
Residential Real Estate vs Gold
Real estate allows investors to earn passive income every month, which is not possible in the case of gold. Gold may be used as an inflation hedge since it is a generally safe investment. . It is also more liquid than real estate and has a lower minimum investment amount.
In contrast, real estate offers better overall returns as property value increases. Moreover, you can get regular rental income from residential properties.
Residential Real Estate vs Commercial Real Estate
Commercial real estate offers much better returns than residential real estate. However, residential property bought with a loan gets you better tax benefits than commercial real estate. In terms of risks and volatility, commercial property may be safer as residential property has frequent tenant changes and higher maintenance and upkeep costs.
Discover More: Guide for Lucknow Commercial Real Estate Investment
Residential Real Estate vs Equity Mutual Funds & Stocks
Stocks offer inflation-beating returns that are higher than residential real estate. It is also easier to invest in stocks as it simply requires a Demat and a trading account, while real estate requires extensive market research. Real estate is also more illiquid in comparison to stocks.
However, investments in the stock market come with an inherent risk of losses that are much higher than real estate.
Below is a table that shows the comparison between real estate and other asset classes on the basis of returns, liquidity, risk, volatility and ticket size:
| | | | | | |
| --- | --- | --- | --- | --- | --- |
| Parameters | Commercial Real Estate | Gold | Stocks & Equity Mutual Funds | Bonds | Residential Real Estate |
| Returns | High | Moderate | High | Moderate | Moderate |
| Liquidity | Low | High | High | Moderate | Low |
| Volatility | Low | Moderate | High | Low | Low |
| Risk | Low | Moderate | High | Moderate | Low |
| Ticket Size | High | Varies | Varies | Varies | High |
Steps to Invest in Residential Real Estate in Lucknow
Mentioned below are the steps that you should follow to start investing in residential real estate in Lucknow:
Step 1: Fixing a budget should be the primary step, as this will help in determining a suitable property within your purchasing power.
Step 2: Next, you need to decide the type of property you want to buy and start looking for suitable properties.
Step 3: Once you have shortlisted a site, run a background check to confirm the builder's credibility.
Step 4: Confirm the location after visiting it and checking that all the documents are up to date.
Step 5: Take the help of a lawyer to assess the property documents and pay stamp duty and registration fees.
Step 6: Pay the lawyer's fees and get an insurance policy to financially secure your property amid any damage.
Read More: Guide for Nagpur Residential Real Estate Investment
Final Thoughts
A spate of great connectivity, infrastructural development, cultural heritage and vibrant open spaces has transformed Lucknow into a leading real estate destination. This city is a preferred location for the second homes of many people who come for education, business, job, or health services.
The lively presence of multiplexes, malls and parks leads to the rapid increase in demand for residential properties in Lucknow. Hence, numerous independent townships and plot development with modern amenities are being developed and sold.
Frequently Asked Questions (FAQs)
What localities in Lucknow can you invest in commercial real estate?
Some  areas apt for commercial real estate are Faizabad Road, Sultanpur Road, Indira Nagar and Gomti Nagar Extension.
What is CREDAI?
CREDAI, or the Confederation of Real Estate Developers  Association of India, is a prime body of private real estate developers established in 1999 to transform the image of the Indian real estate sector.
What is RERA?
RERA stands for Real Estate Regulatory Authority, a body established in 2016 following the passage of the Real Estate (Regulation and Development) Act. This body aims to protect home buyers'  interests and  boost real estate investments in India.
Are stocks and real estate suitable for short-term investment?
Both real estate and stocks are better suited for long-term investments. However, investors may have to pay more attention to equities than real estate. Moreover, experienced traders can earn money from stocks quickly  by taking very high risks.