Guide for Munger Commercial Real Estate Investment
8 min read • Updated 11 May 2023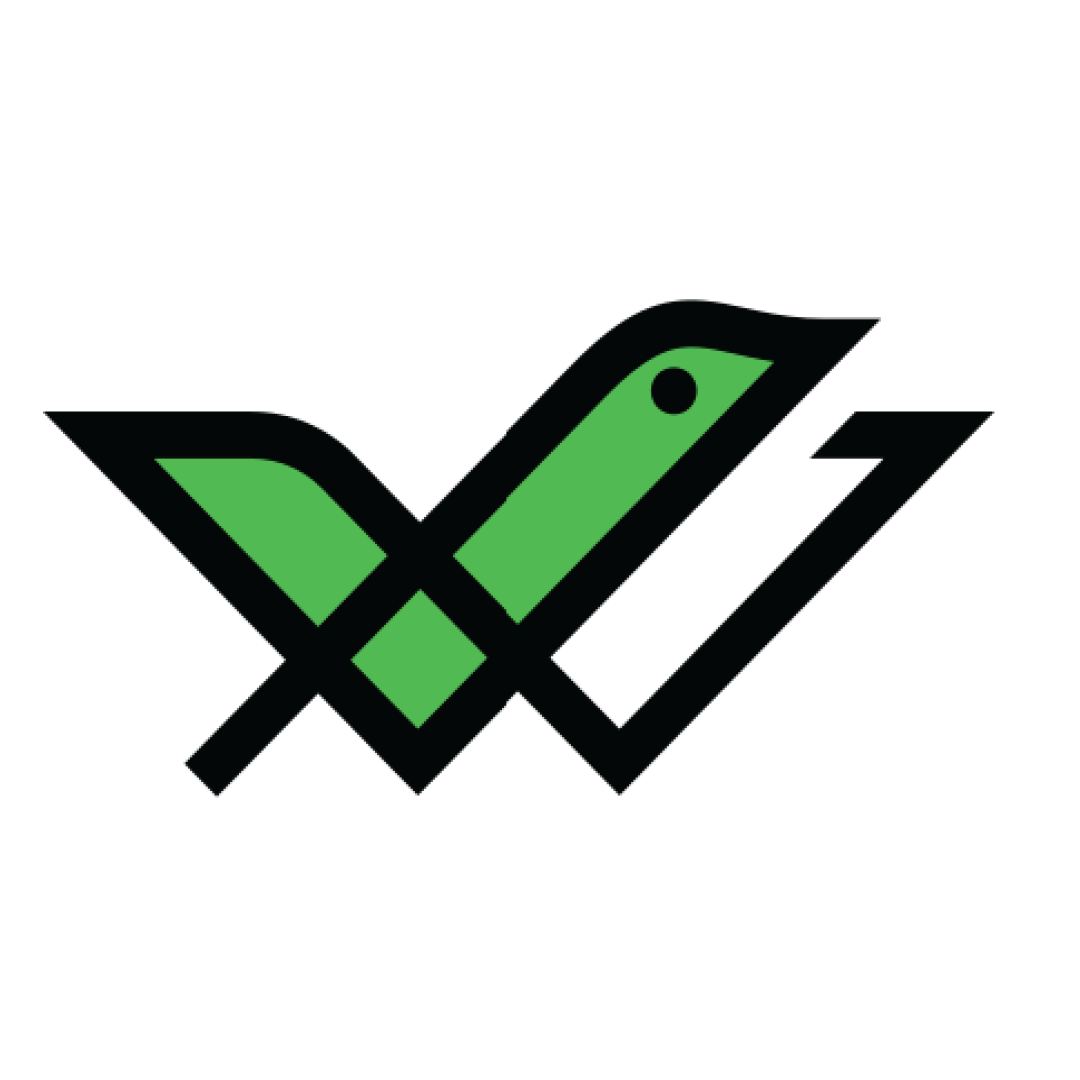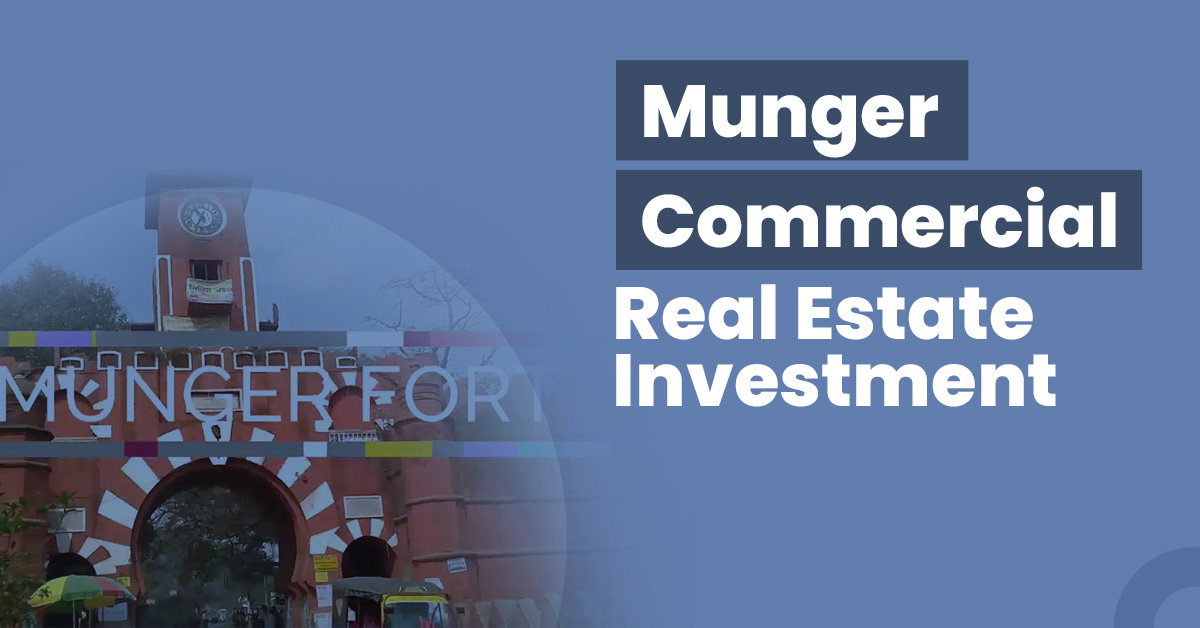 Munger is one of Bihar's most prominent commercial, educational, political and cultural centres. It is also a Municipal Corporation and the administrative capital of the Munger district and division.
This city's economy is both agriculture and industry-based. Regarding the latter, the chief position is occupied by the railway workshop at Jamalpur, the largest and oldest one in Asia.
Apart from this, there are many other industries that constantly drive up the demand for commercial real estate in this city. So, if you are interested in purchasing commercial property in Munger, read on!
Top Reasons to Invest in Munger Real Estate
These are the top reasons why you can consider investing in Munger's commercial real estate sector:
Prominent Industrial Sector
Munger has a plethora of industries within its vicinity that keep the city up and running. It has the Jamalpur Workshop, Asia's largest and oldest railway equipment manufacturing unit.
The Indian Tobacco Company (ITC) has its base in this city. Apart from these, the gun-making industry that has continued from the time of Mir Qasim also has its roots here.
Having such a prominent industrial sector in the city, the demand for commercial spaces in Munger is always high. Thus, investors looking to enter this market segment can consider investing in this city.
Be it via roadways or railways, Munger has excellent connectivity to major parts of India. It houses the Jamalpur Junction and Munger Railway Station, which connects travellers to cities like Mumbai, New Delhi, Hyderabad, etc.
Additionally, National Highways like NH 333, NH 31, NH 333A, NH 333B and NH 33 enable individuals to commute to major parts of Bihar and Jharkhand easily.
Commercial Real Estate Investment Opportunities in Munger
These are the best places where you can purchase commercial real estate in Munger:
One of the best places where you can buy commercial property in Munger is Jamalpur. It is the main railhead for reaching the city and houses a hub of economic activity. Infrastructure like good roads, excellent connectivity, ample transportation facilities and more are easily available here.
Moreover, there are banks, hospitals, police stations, etc., located nearby, which makes this area an ideal place to develop a business.
Another area of choice while searching for places to buy commercial property in Munger is Bari Bazar Road. Transportation and accessibility is a premium feature of this area that makes commercial properties in this location highly valued.
By purchasing commercial space in Bari Bazar Road, you can ensure future growth and thus an appreciation in property value down the line.
Also Read: Guide for Bahraigh Commercial Real Estate Investment
Things To Consider Before Buying a Commercial Property in Munger
The things which you should consider before buying commercial property in Munger are as follows:
For any commercial property, the location is vital in determining its value. You should select a location with adequate transportation facilities, easy linkage to major parts of the city and modern infrastructure. Moreover, that area should have uninterrupted water and power supply that is crucial for the running of any business.
Property Verification via the RERA portal
The RERA portals of each state were brought into action after the enactment of the Real Estate Regulatory Authority Act 2016. It is a statutory body that stores all information on the details of a property, builder, his/her reputation, etc., for its respective state.
So, before you buy a commercial space in Munger, it is crucial to check its authenticity via the RERA portal of Bihar. Doing so will ensure you do not end up investing in a fraudulent project, thus keeping your investment safe.
Stamp Duty in Munger, Bihar
While purchasing a property, the stamp duty forms a significant portion of your investment amount. Thus, you should always keep it in mind before planning your budget.
The stamp duty rates applicable in Munger are as follows:
| | |
| --- | --- |
| Gender | Stamp Duty rates |
| Male | 6% |
| Female | 6% |
| Joint (Male + Female) | 6% |
| Joint (Male + Male) | 6% |
| Joint (Female + Female) | 6% |
Registration Charges in Munger, Bihar
The state government usually takes a fee for registering property under your name, which is known as the registration charge. The registration charge in Munger, Bihar, is as follows:
| | |
| --- | --- |
| Gender | Registration fees |
| Male | 2% |
| Female | 2% |
| Joint (Male + Female) | 2% |
| Joint (Male + Male) | 2% |
| Joint (Female + Female) | 2% |
Munger Commercial Real Estate Sector: What's the Forecast?
Apart from the main industries of Munger, the Business Process Outsourcing (BPO) sector is also becoming a major contributor to the city's economy. This will create a significant boost in demand for commercial real estate in future and drive up their prices. So, for prospective property investors, this is a golden opportunity to reap profits in the long term.
Moreover, Munger also has excellent potential for developing MSMEs like metal fabrication, agro products, mechanical workshops, garments, rice mills, etc., which can further increase demand for commercial spaces.
Commercial Real Estate vs Other Asset Classes
There are various other investment options other than commercial real estate. Take a look at the comparisons below:
Commercial Real Estate vs Gold
Purchasing commercial plots in Munger can be a golden opportunity to earn profits in the long run; however, gold provides more stability in value. It does not suffer from the fluctuation that all real estate is prone to and offers more liquidity.
Commercial Real Estate vs Bonds
Bonds can serve as an excellent mode of passive income, just like commercial real estate investments. However, the former has low credit risk as leasing out commercial space involves the hassle of collecting timely lease payments.
Moreover, they are more illiquid than bonds as they include heavy transaction changes. If you are considering investing in bonds, you can start your journey right now by registering on our platform. Get access to a wide array of top-rated bonds that you can start investing in without any extra charges or hidden costs.
Commercial Real Estate vs Residential Real estate
In case of residential real estate, it can be challenging to find tenants, especially for high-end properties. Furthermore, commercial properties generally have more rental prospects than their residential counterparts.
Commercial Real Estate vs Stocks & Mutual Funds
Stocks and mutual funds are a great way to gain significant returns on your investment. However, this market is subject to high volatility hindering investors from properly planning their finances.
Alternatively, real estate investments are comparatively safer as they experience comparatively less volatility than the stock market.
Here is a table showing the comparison of all asset classes based on their returns, liquidity, risk, volatility and ticket size:
| | | | | | |
| --- | --- | --- | --- | --- | --- |
| Parameters | Residential Real Estate | Stocks & Mutual Funds | Gold | Commercial Real Estate | Bonds |
| Returns | Moderate | High | Moderate | High | Moderate |
| Liquidity | Low | High | High | Low | Moderate |
| Risk | Low | High | Low | Low | Moderate |
| Volatility | Low | High | Low | Low | Low |
| Ticket Size | High | Varies | Low | High | Varies |
Steps to Invest in Commercial Real Estate in Munger
Here are the steps you can follow to buy commercial property in Munger:
Step 1: Set a budget and look for suitable properties in that range.
Step 2: Plan a field visit to all of your shortlisted properties.
Step 3: Once you finalise a property, prepare all the necessary documents such as title deed, sale agreement, building plan, etc.
Step 4: Complete the payment process. Make sure to pay the applicable stamp duty and registration charges as well.
Step 5: Lastly, consider purchasing an insurance policy for your property to safeguard your finances.
Read More: Guide for Kanpur Commercial Real Estate Investment
Final Word
Munger's prominent industrial sector offers room for its commercial property market to grow in the years to come. Moreover, the BPO sector's rise will also contribute to the acceleration of property value in the long run. So, if you plan to buy commercial real estate in Munger, now might be the right time to invest.
Frequently Asked Questions
Q1. Why should people invest in commercial properties?
Ans. Individuals can invest in commercial real estate to earn passive income, high rental yield, tax benefits, etc. However, they must assess the current market conditions before investing. 
Q2. Which type of commercial property yields the highest profits?
Ans. Commercial spaces like office spaces, mixed-use buildings, multifamily projects, etc., generally reap the highest profits. Higher the number of tenants, more is the rental income. 
Q3. What is the riskiest type of commercial property investment?
Ans. Buildings that house a single business as a tenant, like auto dealerships, are usually the riskiest investments. This is because if the tenant moves out, it will leave you with 100% vacancy, and you will have to look for a similar tenant to occupy that space.   
Q4. What are the factors affecting commercial property sales?
Ans. Current market performance and outlook of the national, regional and local economy are some factors affecting commercial real estate sales. Moreover, you must also consider factors like real GDP, job growth, household savings rates, etc.