Guide for Kolkata Residential Real Estate Investment
11 min read • Published 5 November 2022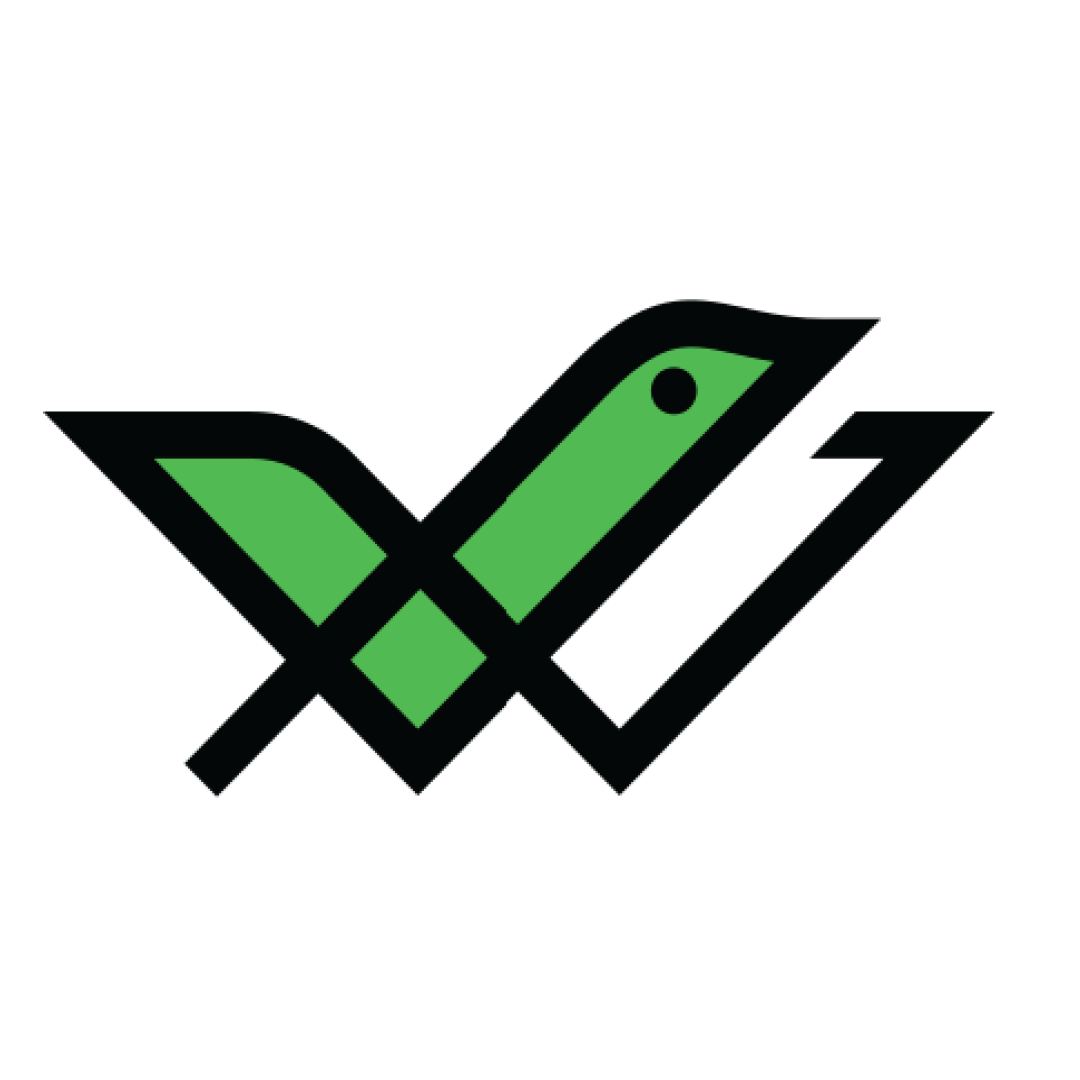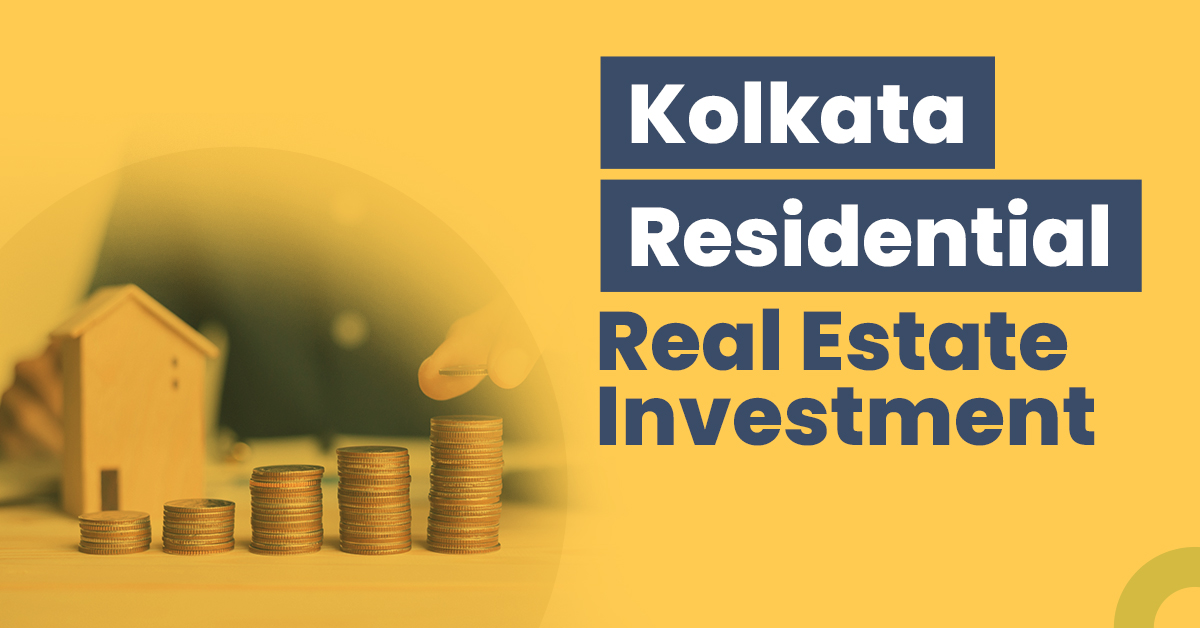 Kolkata is the capital city of West Bengal, located on the eastern bank of the Hooghly River. This metropolitan city is a development hub, with major ongoing changes in infrastructure and connectivity.
In the first nine months of 2022, Kolkata saw the highest number of apartment sales nationwide, according to a recent JLL research. Over 3500 units were sold in the first three months, a considerable rise over the same period last year.
Additionally, registration of residential properties in Kolkata increased by 79% in FY 2021, as per a survey carried out by Knight Frank India. The primary reasons behind this spike in property sales are the 2% cut in stamp duty and a 10% reduction in circle rates for property registration.
With multiple government initiatives in place and several government programmes, residential real estate investment is expected to skyrocket in Kolkata.
Let us learn in detail about kolkata residential real estate investment opportunities.
Top Reasons to Invest in Residential Real Estate of Kolkata
The main reasons why an individual should invest in residential real estate in Kolkata are as follows:
Connectivity to other cities
Kolkata has an efficient suburban railway and metro system connecting the city's centre to its outskirts and other Indian states. It is the only city in Eastern India to have an International Airport. Moreover, other public transport systems like buses and auto-rickshaws cover shorter distances within the city.
Employment Opportunities
With the development of an IT hub and many other industrial sectors in Kolkata, there has been an increase in demand for housing facilities. As a result, this city is also becoming a preferred alternative for start-ups and small-scale industries. In addition, due to so many infrastructural changes, this city has become popular among employed individuals who have migrated from other states.
Affordability
The property value in Kolkata is much cheaper when compared to other big cities in India. Continuous property launches by major real estate developers also contribute to growth in the quarterly supply of residential properties.
Prospering Lifestyle
Kolkata is the first city to have a massive development in a very short period. Therefore, according to the top property brokers, this city is ideal if you want a lavish and prospering lifestyle.
This area has some posh and excellent neighbourhoods, such as Ballygunge, Park Street and Southern EM Bypass, which have some of the best malls and restaurants. In addition, Newtown and Rajarhat have become attractive hotspots in Kolkata with redevelopments and launches.
Residential Real Estate Investment Opportunities in Kolkata
There are numerous places in Kolkata primarily supporting residential real estate. Investing money in any of these locations can offer you substantial price appreciation.
Some of the primary locations are as follows:
New Town
Newtown is a planned locality and the upcoming IT hub of Kolkata, comprising a mix of residential, institutional and commercial areas. It is a peaceful and well-maintained place to stay, which separates it from the chaos of city life. Moreover, this area is well connected by modes of transportation like buses and taxis, with metro work going on in full swing.
Bhawanipur
Bhawanipur is an old neighbourhood in Southern Kolkata, situated south of AJC Bose Road. It is adjacent to central Kolkata and has connectivity to all parts of the city through the metro, rails and buses. Many famous schools and colleges are located in this area, making it famous among residents. Moreover, Bhawanipur is home to many celebrities and business families of Kolkata, making it one of the posh places in the city.
Behala
Behala is the oldest residential locality of Southern Kolkata, witnessing great connectivity through the metro and buses that provide access to all parts of the city. This locality has a significant industrial area due to many well-known factories employing many individuals. Due to good connectivity and employment opportunities, this location is also developing as an ideal residential sector.
Dum Dum
Dum Dum is another famous residential area in central Kolkata. It connects to other parts of the city and the entire country because Dum Dum is home to the only international airport in West Bengal, 'Netaji Subhash Chandra Bose International Airport'. Moreover, the marketplace of this area, which provides fresh edibles daily, is also very famous among localities.
Read Also: Guide for Chennai Residential Real Estate Investment
Things to Consider Before Purchasing a Residential Real Estate in Kolkata
The important things to keep in mind while purchasing residential real estate property in Kolkata are as follows:
Proper Market Research
Conduct proper market research and acquire knowledge of market trends to gain maximum profit. For example, purchasing a residential space in a developed area is vital to generate higher returns on investment. Moreover, it would help if you have analysed any scope of further development in that locality in the upcoming years.
Builder's Background
If you are planning to invest in a residential property, you should verify the authenticity of the builders by checking their credentials on the WBHIRA portal. You can also check their past projects and their status. Moreover, check whether there are any ongoing legal cases against the property or its builders.
Expert Consultation
Buying a residential space for the first time can be a tedious job. Hence, take advice and recommendation from real estate agents and consultants in a particular area you are interested in. In addition, you can consult a lawyer or an accountant regarding any legal and financial matter.
Check authenticity through HIRA
The Real Estate Regulatory Authority (RERA) is a statutory body notified by the government under the Real Estate (Regulation and Development) Act of 2016. Its main aim is to introduce transparency and accountability between the real estate builders and buyers of a property.
All brokers and builders of a particular state must register themselves and the property under the RERA of their respective state.
In 2017, the government of West Bengal established the West Bengal Housing Industry Regulation Authority (WBHIRA) in line with the Real Estate Regulatory Authority (RERA). You can check the authenticity of the builder and property of Kolkata real estate by visiting the HIRA website.
It secures you financially and prevents your investment from getting involved in fraudulent activities.
Stamp Duty Rates in Kolkata, West Bengal
It is vital to keep stamp duty rates and registration charges in mind while purchasing a residential property, as these will be a part of their investment amount.
Let us see the stamp duty rates applicable in Kolkata:
Location of the Property
Stamp Duty Rates
For property worth ₹25 lakh and below
For property worth ₹25 lakh and above
Corporation Area (Kolkata and Howrah)
6%
7%
Municipal Corporation Area
6%
7%
Areas that do not fall under the above two categories
5%
6%
Registration Charges in Kolkata, West Bengal
Other than stamp duty, it is also vital to register the new property in your name by paying a registration charge to the state government.
The registration charges in Kolkata are in the table below:
| | |
| --- | --- |
| Location of the Property | Registration Charges |
| Corporation Area (Kolkata and Howrah) | 1% |
| Municipal Corporation Area | 1% |
| Areas that do not fall under the above two categories | 1% |
Outlook of Residential Real Estate Sector in Kolkata
During January-March 2022, Kolkata witnessed a significant jump in residential real estate with sales of 3810 flats, which almost tripled the sale of FY 2021. According to many real estate agents, the first nine months of 2022 have the highest sales in the past seven years in Kolkata.
The Q3 of FY 2021 was up by 45%, while Q4 sales grew by 41% despite the Omicron effect. Moreover, a relatively sharper growth was seen in 2021 over 2020 in terms of new supply. In 2022, it expects to grow by 40-42%. The growth will continue similar to previous year, due to the Government's infrastructure push.
Moreover, to boost the real estate sector, the West Bengal Government has decided to extend the rebate on stamp duty and registration fees till the end of 2022. It also provided a 2% reduction in stamp duty and a 10% in circle rate for further motivation.
Residential Real Estate vs Other Asset Classes
The difference between residential real estate and other asset classes are as follows:
Residential Real Estate vs Stocks & Equity Mutual Funds
Residential real estate offers fixed returns and direct asset ownership compared to stocks and equity mutual funds. However, the stock and equity mutual funds witness great fluctuation; hence, they are considered high-risk investment options.
If you are an aggressive investor capable of taking risks, you can go for investments in the stock market. However, if you are looking for a less risky option that offers passive income, consider investing in residential properties and enjoy lifetime ownership.
Residential Real Estate vs Gold
Residential real estate is a stable investment option offering additional tax benefits and generating monthly rental income. On the contrary, physical gold carries the risk of getting stolen. Moreover, a residential property brings mental satisfaction as it can secure your future, but as gold is a tradable commodity, it faces price fluctuations based on market sentiments.
Residential Real Estate vs Commercial Real estate
Commercial property can face a lack of demand in the long run if you cannot find suitable tenants or big companies. On the other hand getting tenants for residential real estate is easier, and it is available for yearly leasing.
Discover More: Guide for Kolkata Commercial Real Estate Investment
Residential Real Estate vs Bonds
Residential real estate properties can produce a stable source of passive income. However, bonds (AAA-rated) have low credit risk when compared to residential properties. Investments in residential real estate are subject to the credit risk brought on by tenants who are required to make on-time lease payments.
Additionally, bonds are highly liquid compared to real estate due to the high transaction costs related to selling a property.
You can browse our website, if you wish to invest in bonds to receive stable returns at low risk. Here, you will find a list of top-rated bonds available in the market. Register now to invest in bonds at zero additional costs and hidden charges.
A tabular representation to compare these assets on the basis of returns, liquidity, risk, volatility and ticket size is as follows:
| | | | | | |
| --- | --- | --- | --- | --- | --- |
| Parameters | Residential Real Estate | Stocks & Equity Mutual Funds | Gold | Commercial Real Estate | Bonds |
| Returns | Moderate | High | Moderate | High | Moderate |
| Liquidity | Low | High | High | Low | Moderate |
| Risk | Low | High | Moderate | Low | Moderate |
| Volatility | Low | High | Moderate | Low | Low |
| Ticket Size | High | Varies | Varies | High | Varies |
Steps to Invest in Residential Real Estate in Kolkata
Here are the steps that you can follow to invest in residential real estate in Kolkata:
Step 1: Analyse your expenses and finalise the amount you want to invest in buying a house.
Step 2: Conduct proper market research and acquire knowledge about potential properties with developed surroundings, infrastructure and connectivity.
Step 3: After completing the research, shortlist a few housing properties which match your estimated budget.
Step 4: Conduct a field visit to all these properties and analyse them precisely. You may also take recommendations from various real estate consultants and agents about the prospects of these sites.
Step 5: Now, select a residential site that is suitable for you and meets all your requirements.
Step 6: After finalising a housing property, prepare official documents like a property assessment extract, foundation certificate, title deed, etc., to proceed with the purchase.
Step 7: Complete the payment of registration and stamp duty charges to transfer the ownership of the new property in your name.
Step 8: Pay the service fees to real estate consultants and brokers if you have availed their services.
Step 9: Finally, consider purchasing an insurance plan for your property. It will provide financial protection in case of any damage caused to the property.
Read More: Guide for Surat Residential Real Estate Investment
Final Thoughts
The residential real estate sector in Kolkata is quite promising due to the numerous developments that are taking place in terms of infrastructure and connectivity. Owing to this rapid development, the residential sector in Kolkata is in great demand.
In addition to being home to multiple top-rated schools and colleges, this city also has state-of-the-art malls, restaurants and parks. However, it is necessary to consult an agent before investing to avoid fraudulent activities.
Frequently Asked Questions (FAQs)
What are some of the posh places to stay in Kolkata?
Some of the posh residential locations in Kolkata are Alipore, Salt Lake, Bhawanipur, Ballygunge, Behala and Park Street.
Is Kolkata a good place to live and invest?
Yes, Kolkata is an ideal place to live and invest due to the high standards of living, connectivity and infrastructure. Moreover, the property value in Kolkata is much lower when compared to other metro cities in India.
What is the approximate cost of a house in Kolkata?
The average cost of residential property in Kolkata ranges between ₹1,700 per sq ft and ₹2,100 per sq ft. However, this is an approximate price that can  vary from location to location.
What are some of the popular residential locations in Kolkata?
Some popular residential places in Kolkata are Salt Lake City, Tollygunge, Rajarhat, Jadavpur and Dum Dum.