Guide for Kanpur Residential Real Estate Investment
8 min read • Published 5 November 2022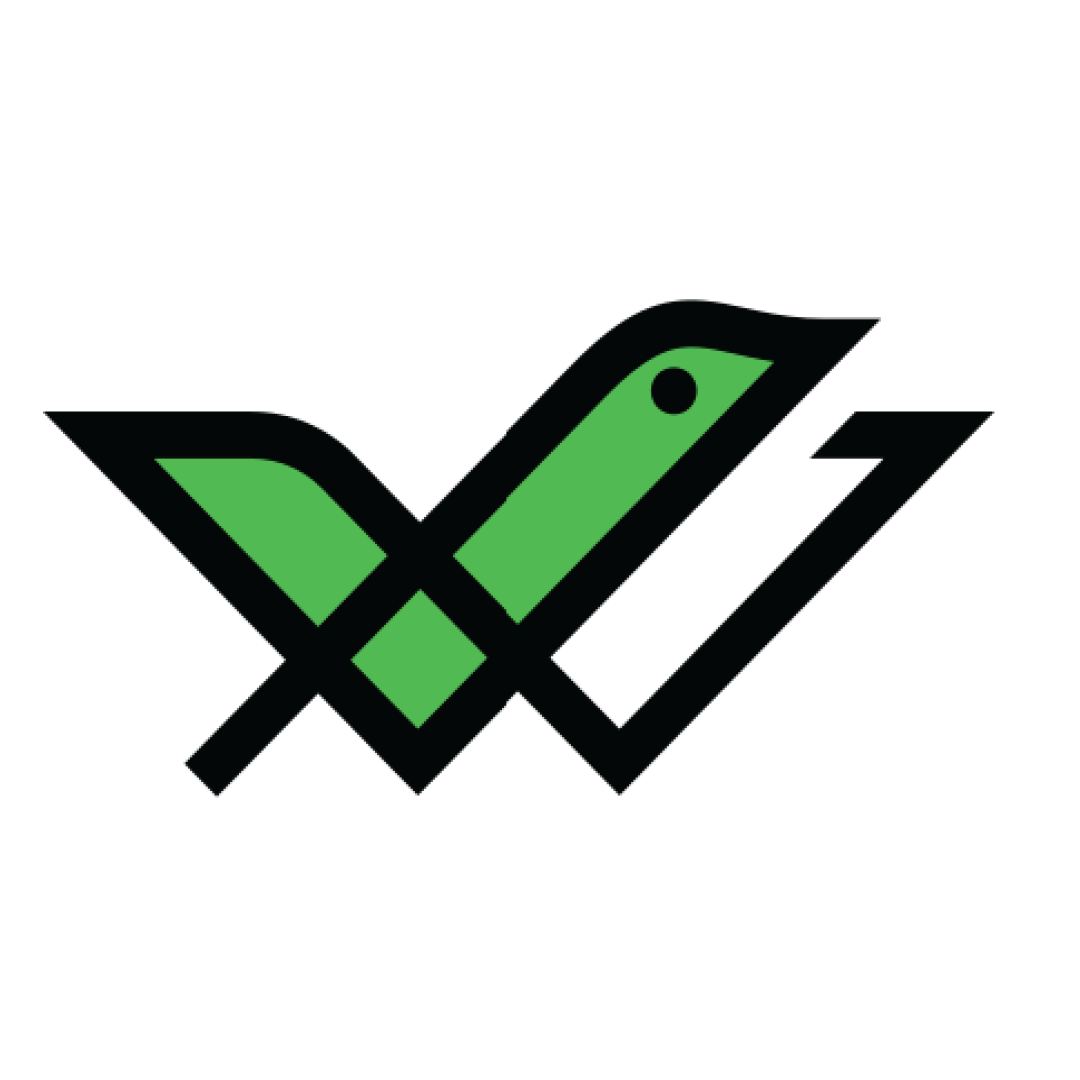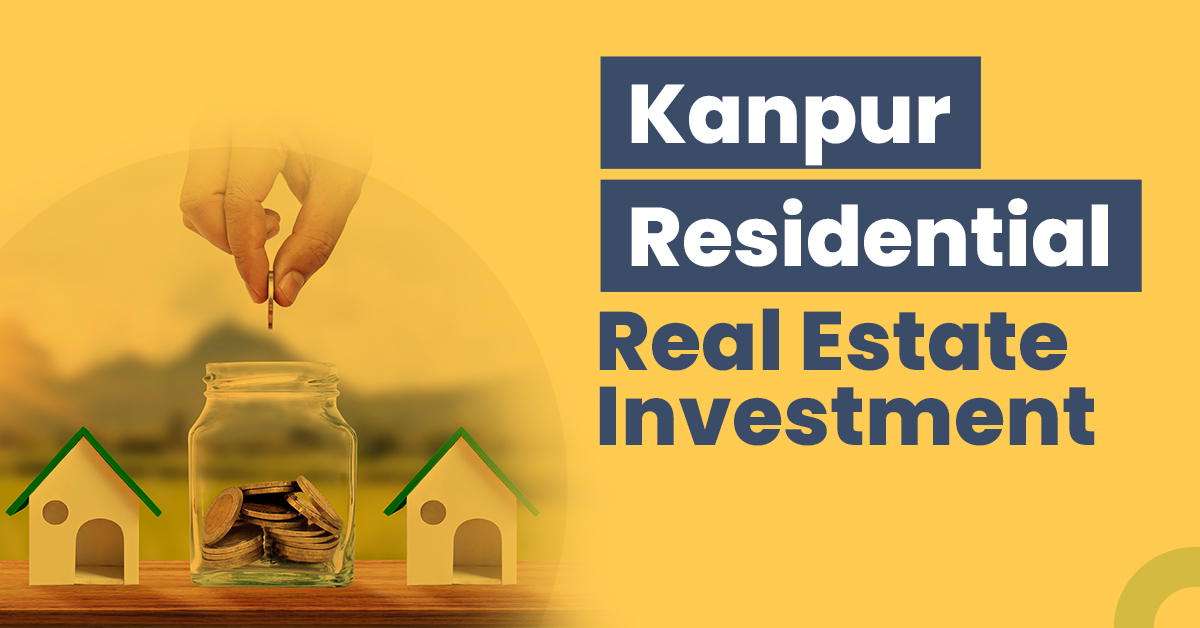 Popularly known as the "Manchester of India", Kanpur has become one of the lucrative options for investors. Because in recent years, living standards have substantially grown. In addition to the religious component, Kanpur has had a thriving industrial sector. This metropolis, which spans 260 sq kms, contains an average of 20,000 to 27,000 people in each ward.
After the pandemic, the real estate industry has been seeing a boost in development as more people are focusing towards owning properties as it can give good ROI in future. It is because real estate offers high returns with minimum risk, making it one of the easiest investment options for everyone.
Let's see how Kanpur residential real estate investment can be a profitable venture.
Top Reasons to Invest in Kanpur Real Estate
Here are some of the reasons why you should consider buying a residential property in Kanpur:
Connectivity
Kanpur is in the nearest vicinity to crucial national freeways, i.e. no.2 and no.25 and state expressway, the significant Delhi-Howrah railway trunk lines at the bank of the river Ganges. The airport Amausi in Lucknow is at a distance of 65 kms from the central city of Kanpur. It is also well connected to major cities such as Kolkata, Agra, Delhi and Prayagraj via NH-2.
Also, the Kanpur metro is expected to be completed by the end of 2022, which will make transportation throughout the city more accessible.
Scholastic Hub
Kanpur has an enriching educational culture and is home to many renowned universities. IIT Kanpur, HBTI, and GSVM Medical College to name a few.
Industrial Activity
India will soon be a country with 7 mega cluster parks, one of which will be in Kanpur. Therefore, it will attract more people to this city in search of job opportunities. Also, it is a city that is well known for producing finished products, and it is one of the main factors contributing to real estate growth.
Residential Real Estate Investment Opportunities in Kanpur
Based on the latest buying trend, these are some locations in Kanpur that are beneficial for residential real estate investment:
Daheli Sujanpur
It is a popular locality situated in Kanpur. The average property price in this locality is ₹2,844 per sq ft. Here, 3BHK apartments range anywhere between ₹28 lakh and ₹1 crore.
Swaroop Nagar
Swaroop Nagar is one of the prominent localities in Kanpur. It has been seeing rapid growth in residential real estate projects due to its excellent connectivity to other parts of the city via NH-34 and Mall Road. Also, it is well-connected to major commercial hotspots.
Shyam Nagar
Shyam Nagar is one of poshest and most popular residential locations. Owing to the excellent connectivity via NH-27, NH-91 and NH-25 to significant commercial hubs such as Panki and Fazalganj, this location has become one preferred real estate location.
Read Also: Guide for Pune Residential Real Estate Investment
Things to Consider Before Buying a Residential Property in Kanpur
Before you put in your capital to purchase a residential property in Kanpur, you might need to consider the following factors:
RERA Verification
Check whether the residential property adheres to the norms of the Real Estate (Regulation and Development) Act of 2016. The Real Estate Regulatory Authority (RERA) ensures curbing fraudulent activities. You can check the details of a property and its builder on the Uttar Pradesh RERA website.
Inflation Adjustment
The most beneficial aspect of investing in real estate is that the higher the inflation, the more your income will be from your investment. But you must also carefully assess its future aspects, so the value of the property doesn't depreciate over time.
Stamp Duty in Uttar Pradesh
Stamp duty in UP is comparatively higher than in other Indian states. This is because every locality in UP follows a different circle rate.
The following table furnishes stamp duty fees in Kanpur, Uttar Pradesh:
| | |
| --- | --- |
| Ownership Type | Stamp Duty |
| Female | 7% |
| Male | 7% |
| Joint (Male +Female) | 7% |
| Joint (Female + Female) | 7% |
| Joint (Male + Male) | 7% |
Registration Charges in Uttar Pradesh
The following table illustrates the property registration charges in Kanpur, Uttar Pradesh:
| | |
| --- | --- |
| Ownership Type | Registration Charge |
| Female | 1% of property value (a rebate of Rs 10,000 available on the final amount payable) |
| Male | 1% of property value |
| Joint (Male +Female) | 1% of property value (a rebate of Rs 10,000 available on the final amount payable) |
| Joint (Female + Female) | 1% of property value (a rebate of Rs 10,000 available on the final amount payable) |
| Joint (Male + Male) | 1% of property value |
Kanpur Residential Real Estate Sector Outlook
Kanpur real estate industry has witnessed significant development with ongoing projects and with a few upcoming ones. For example, in recent news, Kanpur Development Authority (KDA) has proposed a new project, the New Kanpur City. Gangapur, Chakbandi, Singhpur Kachar, Hindupur, Sambalpur, and Bairi Akbarpur all host the first sector of the project.
KDA plans to introduce new schemes to make it easy for potential buyers to invest in the new city. It has already proposed to freeze rates of flats under certain KDA schemes, except Signature Greens Vikas Nagar, till March 31, 2023.
Residential Real Estate vs Other Asset Classes
Here we will see the comparison between the returns generated from real estate and other asset classes:
Residential Real Estate vs Stocks & Equity Mutual Funds
Stocks & equity mutual funds have the potential to offer greater returns than residential real estate investment. However, the real estate industry is comparatively more stable. Stock markets experience significant fluctuations in their returns.
Residential Real Estate vs Gold
Gold investments can be highly volatile because the price depends on market sentiments, plus there's also the risk of physical gold getting stolen. However, gold offers better liquidity as you can easily get liquid money which is not the case with real estate.
Commercial Real Estate vs Residential Real estate
Residential real estate suffers from two main issues in comparison to commercial spaces. Firstly, it experiences a lack of demand, especially in the premium category, when compared with office spaces. Secondly, the rental prospects tend to be consistently higher for commercial spaces.
Residential Real Estate vs Bonds
Like Bonds, residential real estate properties can generate a stable source of passive income. However, real estate has higher credit risk when compared to bonds.
Also, real estate investment can be more illiquid than bonds investment because the transaction costs are high, and it can take a long time to find a suitable buyer for the property.
Here's a tabular representation that compares the assets based on returns, liquidity, risk, volatility and ticket price.
| | | | | | |
| --- | --- | --- | --- | --- | --- |
| Parameters | Commercial Real Estate | Stocks and Equity Mutual Funds | Gold | Residential Real estate | Bonds |
| Returns | High | High | Moderate | Moderate | Moderate |
| Liquidity | Low | High | High | Low | Moderate |
| Risk | Low | High | Low | Low | Moderate |
| Volatility | Low | High | Moderate | Low | Low |
| Ticket Size | High | Varies | Varies | High | Varies |
If you are planning to start your investment journey in debt securities, you can start investing in low-risk and stable-return assets such as bonds. Let us help you explore some top-performing bonds.
Steps to Invest in Residential Real Estate in Kanpur
Here are the steps that you can follow to invest in residential real estate in Kanpur:
Step 1: Decide your budget and shortlist properties as per your criteria.
Step 2: Go on a site visit and analyse the ground situation. Consider checking whether the residential property has good accessibility to hospitals, schools, markets, etc.
Step 3: After finalising a property, check the property documents thoroughly. It would help if you visit the RERA portal of Uttar Pradesh to inspect the property's and the builder's authenticity.
Step 4: Get the required documents related to the property, such as the sale deed, building plan, tax receipts, etc. Make sure that they are correct and proper.
Step 4: Once satisfied with the documentation, pay the property's value, applicable stamp duty and registration charges to complete the purchase.
Step 5: Next, consider purchasing an insurance policy to secure your property. 
Read More: Guide for Jaipur Residential Real Estate Investment
Final Thoughts
The upswing in the market trend of residential properties of Kanpur is helping to boost the city's economic growth as well. With the introduction of multiple government initiatives and regular cash flow, Kanpur's real estate market has a bright future.
Frequently Asked Questions (FAQs)
Which are some of the best residential areas in Kanpur?
Civil Lines, Tilak Nagar, Swaroop Nagar, Kalyanpur and Indira Nagar, are some of the best residential areas in Kanpur.
Which is the poshest area of Kanpur?
Kalyanpur is  the poshest area of Kanpur. Other  popular localities are Anand Gooba Garden Society, Ratan Panorama, and Gulmohar Exotica Apartment.
What is Kanpur famous for?
Kanpur is the largest centre of the leather industry in India. Various  leather products, such as footwear, belts, slippers  etc are manufactured here.