Guide for Navi Mumbai Commercial Real Estate Investment
12 min read • Published 11 November 2022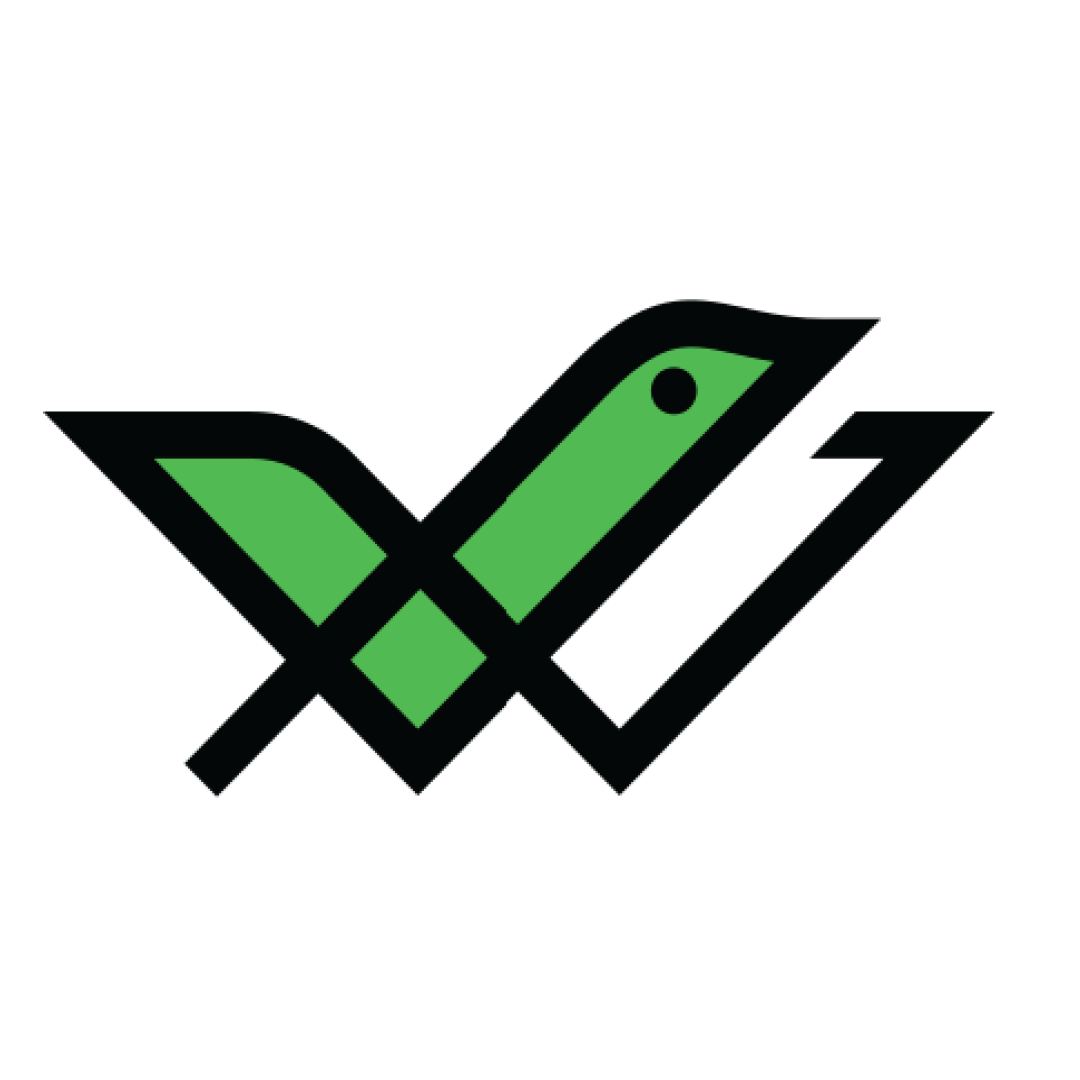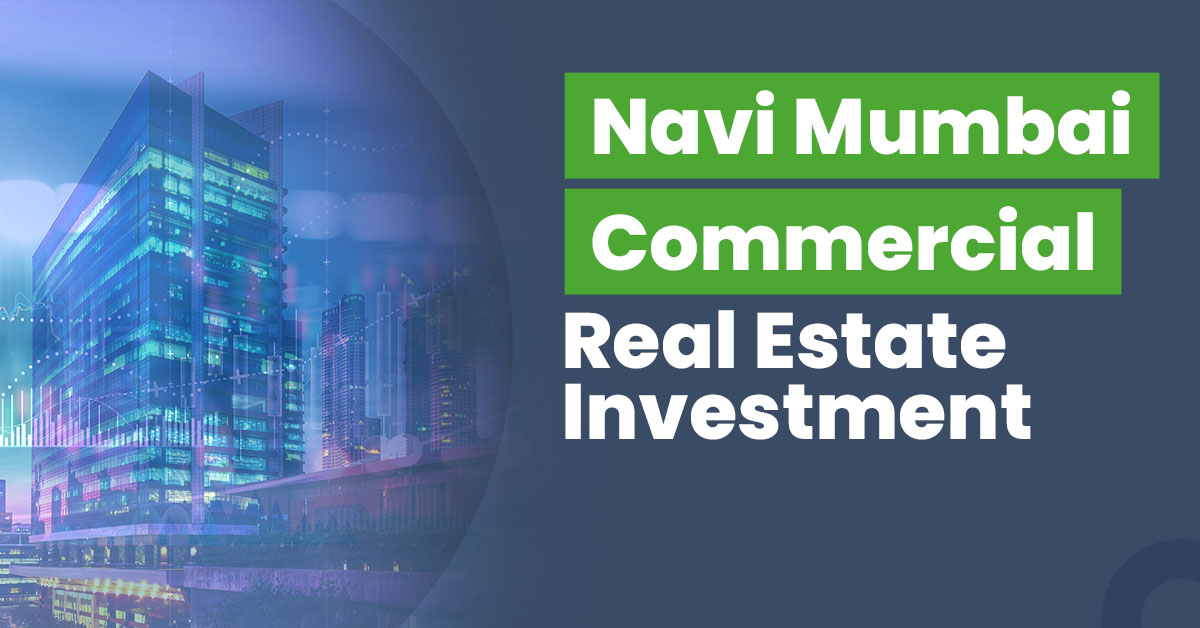 Navi Mumbai is a planned city of Maharashtra situated on the Indian west coast, and it is also a part of the Mumbai Metropolitan Region (MMR). This city is divided into two, North Navi Mumbai and South Navi Mumbai, and the Panvel Mega City project is an integral part of this city.
Being a satellite city, Navi Mumbai is planned with proper footpaths, wide open spaces, broad roads, and many more. Moreover, it is a boon for people who wish to stay away from the pollution and chaos of big city life but still want to live in developed surroundings.
Navi Mumbai is also home to many well-known MNCs, hospitals, educational institutions, malls, and huge railway stations. Thus, many people are relocating here to settle down and work in some of the famous IT companies like TCS, Accenture, L&T Infotech, and many more. Hence, the builders in Navi Mumbai are taking an interest in constructing more commercial properties here.
Let us find out how purchasing a commercial real estate property in Navi Mumbai can benefit you!
Top Reasons to Invest in Navi Mumbai Real Estate
The 5 top reasons to invest in the real estate of Navi Mumbai are as follows:
High return on investment (ROI) in the near future
Navi Mumbai's real estate market offers a diverse range of investment projects and destinations in terms of location, layout, and return on investment (ROI). The demand for real estate is rising every year and will continue to grow in the near future due to the constant flux of people here. Key real estate markets such as Mulund, Powai, Chandivali, Chembur, Ghatkopar, etc., are widely known to investors for considerably high returns.
Great city-wide social infrastructure projects
Navi Mumbai has a great infrastructure for buildings and properties, such as rented apartments and commercial spaces. Some of the most prominent real estate developers are choosing Mumbai to build projects which offer both luxurious and affordable housing. Hence, a real estate investment in Navi Mumbai will offer you both – the best infrastructure and a value for capital.
Recognisable economic growth and employment opportunities
In the last 3 decades, Navi Mumbai has been experiencing progressive growth through its continuous development. People from different cities are choosing to live in Navi Mumbai for employment opportunities and affordable accommodation. This has resulted in a major improvement of industrial and commercial infrastructure, creating a lot of employment opportunities. Thus, it has become a popular place for rented properties.
Great connectivity and accessibility
Navi Mumbai has an excellent public transportation system. The local trains and metro lines in Mumbai make your travel easy and fast which will become more accessible in the upcoming years. Hence, Navi Mumbai has become a good investment option due to improving civic infrastructure and reducing traffic congestion.
Incredible Source of passive income
A great source of passive income for investors from commercial real estate investments is rental yield. Such an investment has a high growth potential for rental income, especially in a city like Navi Mumbai. Your investment works for you without the need for any active involvement from your end.
Commercial Real Estate Investment Opportunities in Navi Mumbai
There are many locations in Navi Mumbai that can be classified as attractive commercial real estate opportunities. Some of the top locations are as follows:
Panvel
Panvel is a developing locality in Navi Mumbai offering ready inventory in the commercial buildings segment. It stands out both in Maharashtra and throughout India due to factors like price trends, social infrastructure, connectivity, and industrial development. Swift connectivity via Sion-Panvel Highway, JNPT Road, NH-48, and NH-66 makes this place more attractive for investors.
The property prices in Panvel are around an average of ₹8150 per sq. ft., post a 5% YoY increase. This has increased by 15-20% between the years 2014-2021. Moreover, the upcoming CST-Panvel elevated rail corridor project will reduce the travelling time between Navi Mumbai and Mumbai by a significant amount.
Kharghar
As per some latest studies, there has been an upward trend for both residential and commercial properties in Kharghar over the last few years. It also witnessed a 15-18% rise in property prices between 2017 and 2021.
Moreover, there is a high expectation that the development of easy connectivity and growing infrastructure will continue throughout 2022 and beyond. This is taking place, especially in areas such as Vashi and Belapur. Thus, it can be wise to invest in a commercial space in Kharghar in 2022.
Ghansoli
The value of capital investment in Ghansoli has increased by 20-25% in the years between 2016 and 2022. However, this increase in capital value is happening due to 2 major reasons. The first one is the gradual transformation of this place into a key industrial hub of Navi Mumbai, whereas the second one is the scaling up of regional development due to infrastructural initiatives.
Additionally, the forthcoming Navi Mumbai International Airport is expected to set a high-priority price appreciation in the upcoming years.
Things to Consider Before Buying a Commercial Property in Navi Mumbai
Certain things to consider before investing or purchasing a commercial property in Navi Mumbai are as follows:
Assess the location
Location assessment is an important factor to keep in mind while buying commercial property in Navi Mumbai. The location should have a great infrastructure and connectivity from all other locations. Thus, if you invest in a property in a premium location, there are high chances of receiving considerable returns.
Check the budget
Every individual has their own financial budget and, thus, plans their expenses accordingly before executing any investment. Similarly, if an investor plans their financial responsibilities before making an investment, they will be able to find the right investment option among the available ones.
Know the lease structure
A lease is a long-term legal contract between the commercial space occupier and its owner. While assessing and analysing an investment, it is wise to comprehend the lease structure to identify the involvement of any risk in that.
Consider the element of risk recognition
As an investor, you should keep in mind all the possible risks you can face before purchasing the property. You can do this easily by monitoring the market trends, building history, and geographical location and assessing any risk involved while investing in a commercial property.
Check the authenticity of the property through RERA
The RERA (Real Estate Regulatory Authority) is a statutory body that was established to bring transparency and accountability to the real estate industry. It was formed on 1st May 2017 with the establishment of the Real Estate Regulatory Authority Act 2016.
All real estate brokers and builders of a particular state must register under the RERA legislation of their respective state. For Navi Mumbai, you can check the authenticity of a particular property and its builder by visiting the RERA portal of Maharashtra.
Checking the authenticity of the commercial property prevents your investment from getting trapped in fraudulent activities and keeps you financially secure. All commercial properties in Navi Mumbai must be registered under the RERA Maharashtra, and you should adhere to it before making any investment decision.
Stamp Duty in Navi Mumbai
The stamp duty rates for the sale of commercial property in Navi Mumbai are in the following table:
| | |
| --- | --- |
| Gender | Stamp Duty Rates |
| Male | 7% |
| Female | 6% |
| Joint (Male + Female) | 7% |
| Joint (Male + Male) | 7% |
| Joint (Female + Female) | 6% |
There is a 1% local body tax included in the stamp duty rates mentioned above that a buyer must pay while purchasing any real estate property in Navi Mumbai. However, to encourage the participation of women in this realty sector, a rebate of 1% was announced by the Government for women homebuyers.
Also Read: Guide for Lucknow Commercial Real Estate Investment
Registration Charges in Navi Mumbai
It is also mandatory to register the property ownership in your name by paying a registration fee to the state government. The registration charges in Navi Mumbai are in the following table:
| | |
| --- | --- |
| Value of Property | Registration Charges |
| Property value below ₹30 lakhs | 1% of the property value |
| Property value above ₹30 lakhs | ₹30000 |
It is important to consider the registration and stamp duty rates as they will be a part of your investment amount.
Navi Mumbai Commercial Real Estate Sector Forecast
The commercial real estate sector in Navi Mumbai is expected to grow at a CAGR of approx. 13% during the forecast period of 2022-2027.
Once the Mumbai Trans Harbour Link is completed, travel time from South Mumbai to Navi Mumbai will certainly get reduced. This will be a massive benefit for commercial land and property investors.
As a result of these planned projects, people are progressively relocating here, which is highly increasing the demand for Navi Mumbai's real estate market. Moreover, the land costs of Navi Mumbai are comparatively lower than Mumbai, but they may rise in the next few years.
With the reopening of new offices and returning of working professionals to their sites, rental demand has been growing by 10% Y-O-Y since 2021. However, restricted supply is leading to a hike of about 2-4% in rentals, especially in popular micro-markets like Wadala and Powai.
Also Read: Guide for Jaipur Commercial Real Estate Investment
Commercial Real Estate vs Other Asset Classes
Let us compare the returns generated from commercial real estate and other asset classes:
Commercial Real Estate vs Residential Real Estate
Residential real estate faces a lack of demand, especially in the premium category, in comparison to commercial real estate. Moreover, the rental prospects for commercial spaces are always higher than for residential properties.
Commercial Real Estate vs Gold
The commercial property investment return outlook in a metropolitan city like Navi Mumbai is higher than gold. However, gold is a safer and less turbulent investment option than commercial properties. Furthermore, the liquidity of gold is better than real estate, as you can easily encash it.
Commercial Real Estate vs Stocks and Mutual Funds
Commercial real estate offers greater returns than the stock market if we compare them on an aggregate level. On the contrary, the real estate industry is comparatively less volatile and witnesses more stable capital appreciation. On the other hand, capital appreciation in stocks can get quite turbulent at times.
Commercial Real Estate vs Bonds
Commercial real estate properties generate a stable source of passive income, similar to Bonds. However, bonds have a low credit risk in comparison to commercial real estate. In comparison, commercial real estate investment is exposed to credit risk in association with tenants who require making timely lease payments.
Commercial real estate investments are not easily convertible into cash, i.e., they are more illiquid than bonds. This is because the transaction cost is high, and it takes a long time to find a suitable buyer to sell the property.
Here is a tabular representation comparing the assets based on returns, risk, liquidity, volatility, and ticket price.
| | | | | | |
| --- | --- | --- | --- | --- | --- |
| Parameters | Commercial Real Estate | Residential Real Estate | Gold | Stocks and Mutual Funds | Bonds |
| Returns | High | Low | Moderate | High | Moderate |
| Risk | Low | Low | Low | High | Moderate |
| Liquidity | Low | Low | Moderate | High | Moderate |
| Volatility | Low | Low | Moderate | High | Low |
| Ticket Price | High | High | High | Varies | Varies |
If you are planning to purchase bonds, you can explore our website. Here, you can choose from some of the high-rated bonds currently available. So, register now and start investing in debt securities to enjoy stable returns
Steps to Invest in Commercial Real Estate in Navi Mumbai
The steps you need to follow to invest in commercial real estate in Navi Mumbai are as follows:
Step 1: Estimate your budget and finalise the amount you want to invest.
Step 2: Carry out proper market research and check which potential sites are flourishing in terms of development. In addition, check whether that particular site will recognize any price boom in the future.
Step 3: Make a list of a few suitable sites as per your estimated budget.
Step 4: Go on a field visit to these listed sites and analyse the property minutely. You can also take recommendations from various real estate agents or consultants about the prospects and profitability of these sites.
Step 5: After analysing everything, finalise a commercial space that meets your requirements and investment outlook.
Step 6: After finalising the commercial property for purchase, prepare the official documents for purchasing title deed, foundation certificate, property assessment extract, and other documents.
Step 7: Complete the stamp duty and registration formalities in order to transfer the property's ownership in your favour.
Step 8: Pay service fees to real estate consultants or brokers if you have availed services from them.
Step 9: Finally and most importantly, consider covering your newly purchased land with an insurance plan. This will offer financial protection to you and your family in case of any damage to the property.
Final Word
The Navi Mumbai commercial real estate sector's outlook has quite a strong and promising market demand. The city is also in high demand for commercial office space due to its rapid development in the start-up sector. However, you should consider conducting a thorough market analysis or take help from real estate agents or consultants before taking any investment decision.
Frequently Asked Questions
What are some affordable commercial property locations in Navi Mumbai?
Some of the best and most affordable locations for commercial property investments in Navi Mumbai are Panvel, Kharghar, Ghansoli, Airoli, Dronagiri, Ulwe, and Taloja.
What are the different types of commercial real estate?
There are different types of commercial real estate, such as offices, retail workplaces, shared workplaces, multifamily sectors, malls and showrooms, industrial sectors, and many more.
What are the disadvantages of investing in commercial real estate?
The most limiting disadvantage of investing in a commercial space is the lack of liquidity. You might not be able to convert your asset into liquid cash, unlike other assets like stocks and gold, at short notice.
Which commercial area in Navi Mumbai is growing at a faster rate?
Panvel in Navi Mumbai is experiencing residential growth at a faster rate, with the cost of acquiring property ranging from ₹5000-₹9500 per sq. unit. This is taking place due to the rapid infrastructure development, commercial expansion, and improved affordable accommodation supply.
Why are real estate property prices so high in Navi Mumbai?
The per capita income of the city of Navi Mumbai is double the national average which makes the landlords and developers hold onto higher rates. This results in continual migration and soaring demand for property.