Importance of Investment: Why Should You Have an Investment Plan?
9 min read • Published 14 November 2022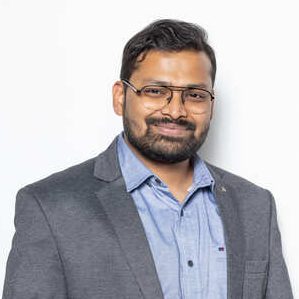 The importance of savings and investment has become much more apparent in the post-pandemic era. With the availability of different investment instruments, it is important that you do head-to-toe research before putting your hard-earned money into any plans or schemes.
This article shows the importance of investment, factors to consider when choosing one and popular options available.
What is the Importance of Investment?
The underlying goal of any investment is to achieve financial freedom or stability. Below, we will consider a few pointers that will elaborate on the importance of investment management.
The value of an investment is meant to improve over a certain period. A wisely made investment gives you a higher price than its original price. This profit is your return for the investment. For example, a real estate investment must have a capital appreciation.
This refers to saving your capital and avoiding a loss. If you want to secure your money and are not keen to make a high profit, investing in low-risk securities or choosing a fixed deposit lets you do so.
Financial independence means that you no longer need to actively work in order to provide for your needs. Therefore, if you are financially independent, you need not remain tied to a job you do not like, you can rather do what you actually like doing, even if it pays less or nothing at all.
Any source of income that requires an initial investment of your resources but doesn't require you to be actively involved in its performance is called a passive income. For example, if you invest in a house and then give it for a rental contract, your rent is a passive income.
Inflation occurring locally or globally could badly affect your financial planning. This is where the importance of investment decision-making comes into play. Having a well diversified investment portfolio helps you beat the inflation with very less risk involved.
According to the Income Tax Act of 1961, you can get tax benefits for investing in schemes like PPF, ULIPs, etc. Your taxable income is indicated after deducting your investments under the various provisions of the Income Tax Act such as Section 80C, Section 80D, Section 80CCD, etc.; hence, your tax liability becomes lower. The returns from investment plans like PPF are also exempted from tax.
Ensure a Comfortable Retirement
Knowing the importance of investment management is extremely valuable to reaching the goal of living a dignified retirement life. The monetary benefits help you do the smallest things like buying groceries and paying your bills in your old age. NPS and PPF are two of the best investment options to consider when it comes to retirement planning. In addition, schemes like ULIP let you have insurance coverage.
Also Read: Importance of Investment: Why Should You Have an Investment Plan?
Factors to Consider when Choosing an Investment Plan
Choosing the plan that suits your circumstances and requirements the most is crucial while making an investment decision. Therefore, it is highly recommended to do extensive research before investing a single penny.
Here are some of the most important factors to consider while choosing an investment plan.
The primary goal of investing for someone in their elderly years (post retirement) is capital preservation (instead of capital growth). However, young investors can take higher risks. They can also invest in long-term goals since they will work for many more years.
The risk profile assesses a person's capability to take risks. The individual's income, the situation of the organization one is working in, and other such factors might be taken into account. An investor's willingness to take a risk should also be analyzed. Taking a higher risk may or may not give you higher returns. If the profits of investment are high, the losses could be equally steep.
Different people make investments for various reasons. Your goals could be for an immediate profit or a long-term return. The kind of investment plan you should pick would also depend on these goals.
Also Read: How to Invest 1 crore for Monthly Income?
Popular Investment Options
As we mentioned earlier, there was a time when people could not think beyond investing in property, gold, or a fixed deposit in their bank. But now, the list of investment options is ever-growing. You can invest in various plans based on your goals and your risk-taking capability. Let us look at the most popular investment options.
A stock is a small bite in the share of a company. You gain tiny ownership of the company by purchasing stock from the stock market. Investing in the stock market is no child's game. You must do a financial health check of the Company you are planning to invest in.
You can also reap profits by selling your stocks at a price higher than your purchasing price. You may invest in a variety of companies at the same time to distribute your risk. However, as mentioned earlier, this requires deep research and long-term investment of your time and money. Keen analysis and experience can put you at the front of this game.
Instead of investing in individual stocks, what if you get the option to invest in a portfolio that contains multiple securities in the form of stocks, bonds, or other instruments? This is what you achieve when you invest in mutual funds. The responsibility of researching and finding a batch of profitable financial instruments lies with the mutual fund company. You can buy mutual funds either directly or through a broker. The importance of investment decisions, in this case, lies in understanding the portfolio of the mutual fund company and then investing in it. Of course, you can get assistance from experts working for mutual fund management companies.
Bonds are essentially a contract of loan given to the issuer by the creditor. Companies issue bonds so the public can invest in the company and receive interest. It is considered fixed-income security. This involves comparatively lower risk than purchasing stocks of a company but also affects the returns. The investor will likely receive the whole amount given as principal if he holds on to the bond until its maturity or as per the repayment schedule of the bond. However, the investor can earn a profit if he can sell the bond to other investors at a higher price.
Unit Linked Insurance Plan (ULIP)
ULIP is a combination of insurance and investment in equities or bonds. It is the best of both worlds. The monthly/semi-annual/annual premium (according to your chosen plan) is divided into insurance coverage and investment. The interesting point is that the policyholder can alter the proportions in which the premium needs to be segregated into insurance and investment. Most of the time, ULIP is chosen by investors who want to secure the lives of their dependents, even after their death.
Public Provident Fund (PPF)
PPF is the most popular investment vehicle among the working class in India. Investors with a low-risk appetite usually prefer this form of investment. The returns are pretty high at the end of the maturity period. The premium can vary from INR 500 to INR 1.5 Lakhs per year. Moreover, under Section 80 of the Income Tax Act, the interest earned and the final amount at the end of the maturity period are exempted from income tax. This form of investment is backed by the Govt of India, giving a triple tax exemption.
Also Read: A Simple Guide to Making Your Retirement Budget
Conclusion
The importance of savings and investment in today's time is undeniable. In this article, we have seen that there are plenty of options in the investment market to choose from. Whatever your income or financial goal, there is an investment plan that suits you. You can simultaneously invest in many kinds of investment plans to distribute the risk and earn significant returns. It would be best to research the techniques and market risks involved before investing your wealth in them.
FAQs
What are some common investment instruments in India?
Fixed deposits, Stocks, Public Provident Fund, Mutual Funds, ULIPs, Bonds, and Real estate are some of the most common investment instruments in India.
How is savings different from an investment?
Savings refers to the amount from your income that you set aside for the future after your expenses. Investment is when you set aside a part of your wealth to make a profit and build capital in the future. Savings have small returns, whereas the purpose of investment is to gain high returns. The risk involved in savings is almost nil. Savings is the way to go if you cannot take any trouble with your money. Depositing your money in a fixed deposit account is the maximum you can most likely do in this case. However, investments can be made at varying levels of risk.
When should you start investing?
The sooner, the better. Age is an essential factor when making investment decisions. The best options are available when you start investing soon enough. Your 30s are ideal- if you start earlier, then that would be great.
What are the benefits of investing early?
At an early age, when you have lesser dependents, you might be able to invest more. Playing in the investment market is a risky game. When you are young, you have the gift of time to cushion your risks and make long-term investments that ideally give better returns. Moreover, if you are a young adult when you start, you can gain more experience in choosing the appropriate investments.