Guide for Hyderabad Residential Real Estate Investment
11 min read • Published 6 November 2022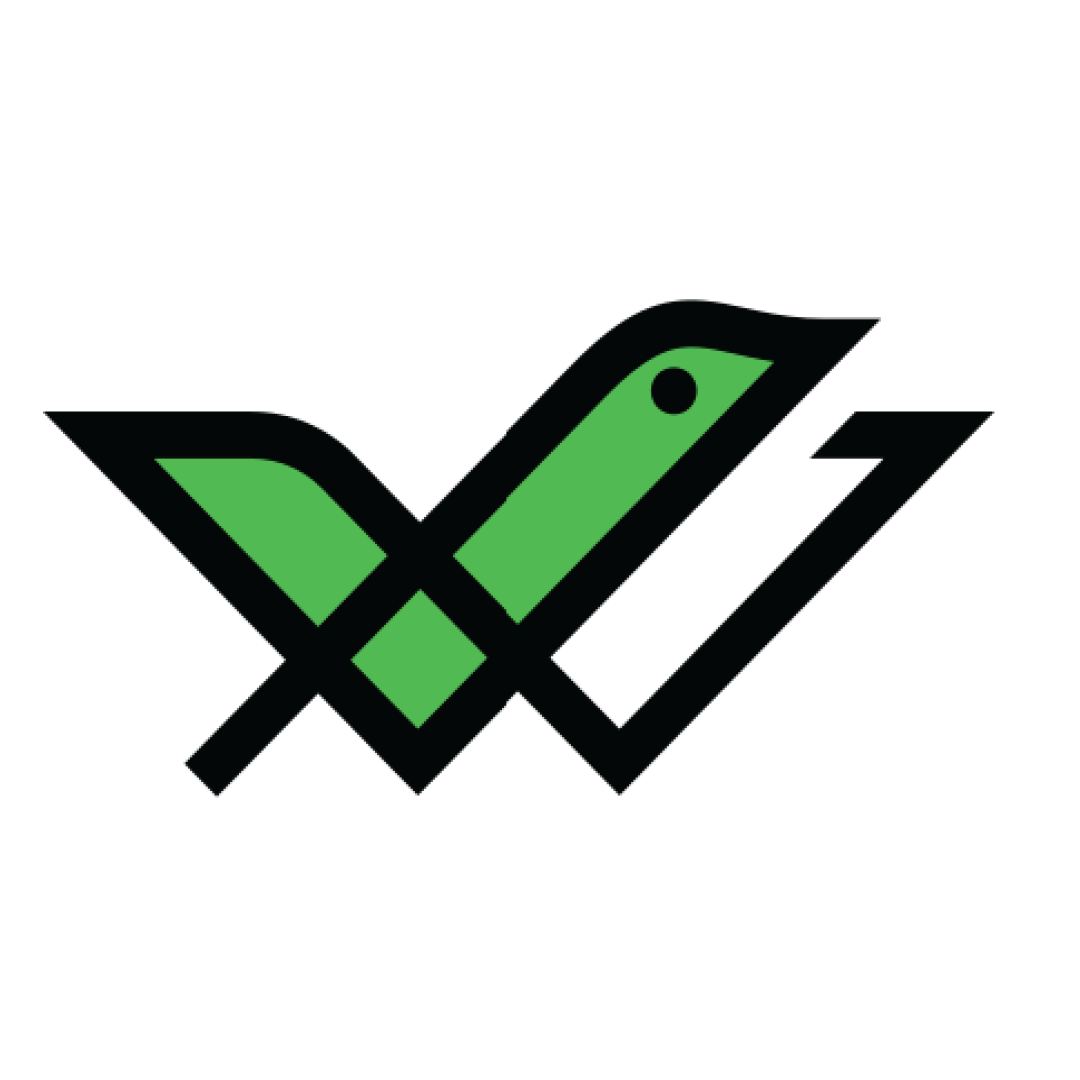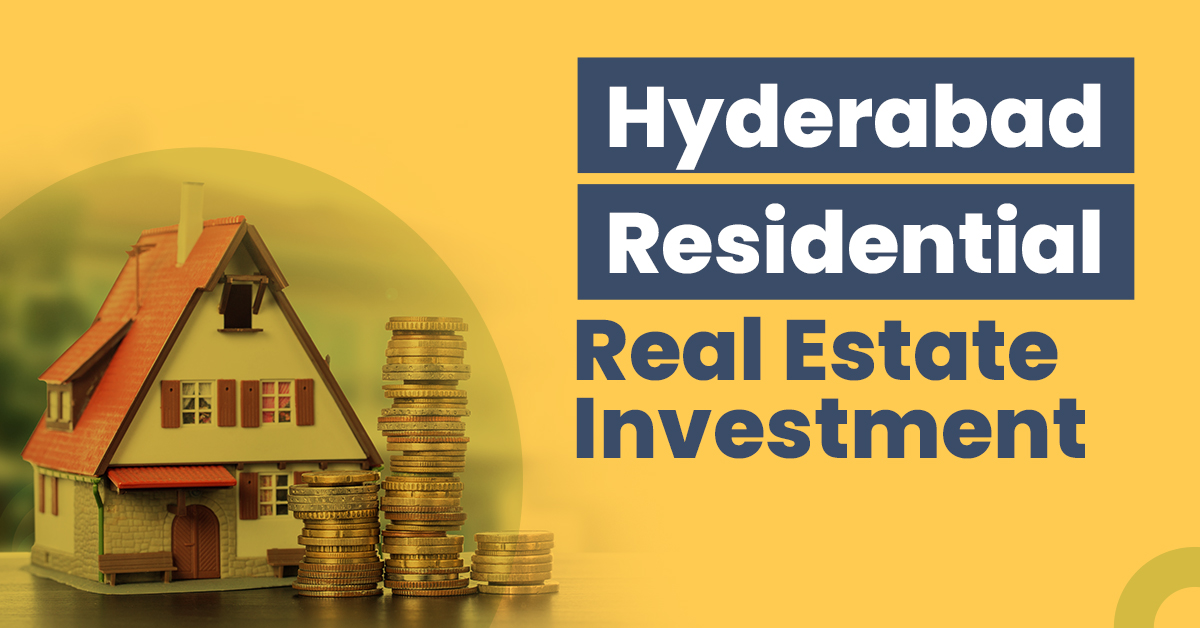 Hyderabad, also known as City of Pearls, has become one of India's most famous locations for real estate investors and home buyers. This city is home to many IT and ITES companies, which has transformed it into a major technology hub of India.
Due to affordability and excellent connectivity through buses, metro and railway services that link the city from west to east, the city has been attracting major real estate investments. Hyderabad is located at the intersection of three national highways and is connected to major international destinations by the Rajiv Gandhi International Airport.
Many schools and colleges in Hyderabad such as the Oakridge International School, Aga Khan Academy, Osmania University, Indian School of Business and the Jawaharlal Nehru Technological University, make it an ideal residential city for families.
At the same time, formation of Special Economic Zones (SEZs) of HITEC city and Hardware Park is attracting leading multinational companies to set up their offices here.
Let us understand why Hyderabad Residential Real Estate Investment would turn out to be the profitable one.
Top Reasons to Invest in Hyderabad Real Estate
Mentioned below are some reasons why you should consider investing in residential real estate in Hyderabad:
Great Public Infrastructure
The state government has invested hugely in the infrastructure development of Hyderabad in the last five years. Metro, flyovers, and underpasses are improving connectivity of the city. Many other infrastructural projects are coming up to free up traffic on the outskirts of the city.
In comparison to all metro cities, real estate prices in Hyderabad are relatively low. During the formation of the state, the prices were lowest. As the real estate market is still developing and is expecting further growth, investing today might help you generate decent returns in future.
The IT hub of Hyderabad is responsible for a massive influx of working professionals that is creating greater demand for residential spaces. With a massive consumer base, investment in the residential real estate sector is not going to let you down.
Residential Real Estate Investment Opportunities in Hyderabad
Here is a list of prime locations for investment in residential real estate in Hyderabad:
One of the most sought-after residential locations in Hyderabad, Kokapet primarily comprises apartments and villas. Apart from these, there are a number of educational institutions, shopping centres and hospitals present in this location. It is also close to the IT corridor and provides outstanding connectivity with the rest of the city. Average rate per square foot of an apartment in Kokapet is around ₹7,000 – ₹8,000.
It is another flourishing locality appropriate for residential real estate investment. Located near the outer ring road, this location has a large number of luxurious apartments and villas that provide best-in-class amenities. Rate of residential property per square foot in Tellapur is around ₹5,000 – ₹6,000.
Situated in the outskirts of western Hyderabad, it is a popular residential locality in Hyderabad. This location is famous for its infrastructure facilities, location and hi-tech security. Apart from this, it has great connectivity with other residential localities like Manikonda and Gandipet. Average sale price per square foot of a residential plot in Narsingi is around ₹7,000 – ₹8,000.
Read Also: Guide for Bengaluru Residential Real Estate Investment
Things to Consider Before Buying a Residential Property in Hyderabad
Here are some points that you should consider before buying a residential real estate property in Hyderabad:
Before opting for a residential property, it is essential to check whether they are affordable. It must not cross your budget. Although quality homes in Hyderabad have been available at affordable rates, an increase in infrastructure and population might increase the prices.
You should also check whether the area you are buying the property in is well connected via metro and other ways of transportation. Residential properties closer to metro stations can earn better rental income.
When purchasing residential property, construction quality is crucial. Opt for a property built by a reputed builder with a proven track record of successfully completed projects. You should be sure about the builder's credibility as well.
Analyse the value of similar properties nearby to get an idea about the rental income that your property can generate. It is essential to know the property's value, especially when you are buying it for investment purposes. Make sure you don't overpay for the property.
Parking Facilities and Other Amenities
When investing in residential properties, it is imperative to check parking space availability. If you are opting to invest in a residential society, parking facilities should come with the deal. This is one important factor among buyers of different types of residential property. Also, check whether schools, hospitals, banks, and markets are in the vicinity.
Stamp Duty in Hyderabad, Telangana
Stamp duty is the charge levied by the state government to register a property transaction. Let's check stamp duty rates for sale of property in Hyderabad on the basis of area:
| | |
| --- | --- |
| Area | Stamp Duty |
| Municipality and Corporation | 4% |
| Other areas | 4% |
| Apartment in all areas (including semi-furnished) | 4% |
Stamp duty rates for sale of property in Hyderabad on the basis of gender are:
| | |
| --- | --- |
| Gender | Stamp Duty |
| Male | 4% |
| Female | 4% |
| Joint owners | 4% |
Stamp duty rates on the basis of deed type are:
| | |
| --- | --- |
| Deed Type | Stamp Duty |
| Sale Agreement (with possession) | 4% |
| Sale Agreement (without possession) | 0.50% |
| Sale Agreement with General Power of Attorney | 5% |
Registration Charges in Hyderabad
In 2022, property registration charges in Hyderabad according to gender are as follows:
| | |
| --- | --- |
| Gender | Registration Charges |
| Men | 0.5% |
| Women | 0.5% |
| Joint owners | 0.5% |
Registration charges in Hyderabad as per locality are:
| | |
| --- | --- |
| Locality | Registration Charges |
| Sale of property in corporation and municipality | 0.5% |
| Sale of property in all other areas | 0.5% |
| Apartments in all areas | 0.5% |
Registration charges in Hyderabad according to deed type are as follows:
| | |
| --- | --- |
| Deed Type | Registration Charges |
| Sale Agreement with possession | 0.5% (minimum ₹1,000 and maximum ₹20,000 |
| Sale Agreement without possession | 0.5% (minimum ₹1,000 and maximum ₹20,000 |
| Sale agreement with General Power of Attorney (GPA) | ₹2,000 |
Hyderabad Residential Real Estate: What's the Forecast?
Mobility restrictions during the pandemic affected the residential estate sector in Hyderabad considerably. The condition of this sector is slowly improving as Hyderabad showed neutral trends concerning new launches and sales in the first quarter of 2022.
There have been 55 new housing projects in the city, along with the development of 21,000 housing units from January to March 2022. Although there was a growth in property prices than the previous quarter, it is minimal.
Homebuyers have been preferring ready homes against under-construction societies. Although the rental market has been under pressure due to prevalence of work-from-home culture for the last two years, it is expected to improve with most offices restarting work from office. Areas like Bachupally, Miyapur and Tellapur were places where new project launches and sales took place in FY2022.
Therefore, this proves that although Hyderabad's residential sector is growing at a slow pace, it cannot be totally ignored.
Residential Real Estate vs Other Asset Classes
Here is the comparison between returns generated from real estate versus other assets:
Residential Real Estate vs Gold
Real estate is a stable investment option that comes with low risk. On the other hand, gold is a traded commodity that witnesses greater price volatility in the market and risk of getting stolen.
Additionally, residential real estate investment has the potential to generate passive income for investors in the form of monthly rents, but gold investment does not generate such income.
Residential Real Estate vs Bonds
Rental real estate provides comparatively better returns than bonds. You will also get better tax benefits with real estate than bonds. However, bonds are comparatively safer assets than real estate. They have low credit risk when compared to residential properties that are hugely dependent on rental income paid by tenants. Bonds also have more liquidity compared to real estate.
If you are interested in investing in debt securities like bonds to have a stable source of income, you can explore more on our website and register to start your bonds investment journey!
Residential Real Estate vs Stocks & Mutual Funds
Investing your money in mutual funds is considered to be riskier than investing in real estate. Although the returns are modest in case of real estate, when compared to mutual funds, they are safer. In terms of performance, real estate is comparatively a more consistent performer than mutual funds. However, the quantum of investment in case of real estate is huge in comparison to mutual funds.
Residential Real Estate vs Commercial Real Estate
Although the operating cost is lower in case of residential properties, the rental income generated is more in case of commercial properties. Lease tenure is also longer in case of commercial real estate. However, commercial real estate investment is riskier in comparison to residential real estate.
It is easier to find tenants for a residential property than for commercial property. In terms of legal matters, registration etc., it is more complicated to acquire a commercial property than residential property.
Discover More: Guide For Hyderabad Commercial Real Estate Investment
Following is the tabular representation to compare the different types of assets on the basis of volatility, liquidity, returns, risks and ticket size:
| | | | | | |
| --- | --- | --- | --- | --- | --- |
| Parameters | Commercial Real Estate | Stocks and Mutual Funds | Gold | Residential Real estate | Bonds |
| Returns | High | High | Moderate | Low | Moderate |
| Liquidity | Low | High | high | Low | Moderate |
| Risk | Low | High | Low | Low | Moderate |
| Volatility | Low | High | Moderate | Low | Low |
| Ticket price | High | Varies | Low | High | Varies |
Steps to Invest in Residential Real Estate in Hyderabad
Here are the steps that you can follow to invest in residential real estate in Hyderabad:
Step 1: Understand the type of residential real estate you wish to invest in. You can go for townships, apartments, multi-family homes, single-family homes or condos.
Step 2: Do market research and choose the area or location of the property.
Step 3: Fix the budget you have for your property.
Step 4: After finalising a few properties, visit them individually to check whether they meet your requirement.
Step 5: After selecting the property of your choice, check all its documents to verify its credibility and authenticity. You can also visit the RERA website to gain relevant knowledge about the various real estate projects in Hyderabad.
Step 6: Negotiate price of the property if you find it to be more than what you found out during your research. It is ideal to research the property prices of nearby locations.
Step 7: Prepare all your documents, like sale deed, building plan, etc., and complete registration and stamp duty payment.
Step 8: Pay requisite fees to the legal consultant and broker if you have taken their help.
Step 9: Opt for an insurance policy to secure your property financially in case there is any damage to your property.
Read More : Guide for Ahmedabad Residential Real Estate Investment
Final Words
Although the residential real estate market is growing slowly in Hyderabad, the sector may soon earn better returns as more and more employees are returning to offices after the pandemic.
Interestingly, there is a lower floor area restriction in Hyderabad real estate; this acts as a significant factor behind properties in Hyderabad being cheaper in comparison to other cities. The large IT sector and service sector in Hyderabad are likely to grow further in future, raising demand for residential as well as commercial real estate.
Frequently Asked Questions
Which are some of Hyderabad's most popular locations for commercial property?
CREDAI, or Confederation of Real Estate Developers' Association of India, is a body of private real estate developers in India. They strive to make the real estate industry progressive and organised by working with all stakeholders closely.
What are the different types of residential properties?
The different types of residential properties available for investment are apartments, bungalows, duplexes, penthouses, villas and single-family homes.
What is the purpose of registration of property?
According to Transfer of Property Act of 1882, Registration Act of 1908 and Real Estate (Regulation and Development) Act of 2016, it is mandatory to register agreement of sale of immovable property. After registration of property in your name, you will become the lawful owner of the immovable property, and it becomes a public record.
What are the different types of commercial properties?
The types of commercial property are office spaces, retail spaces, shopping centres, warehouses, hotels, medical centres, etc.