How Can Credit Score Affect Your Daily Life?
7 min read • Published 19 November 2022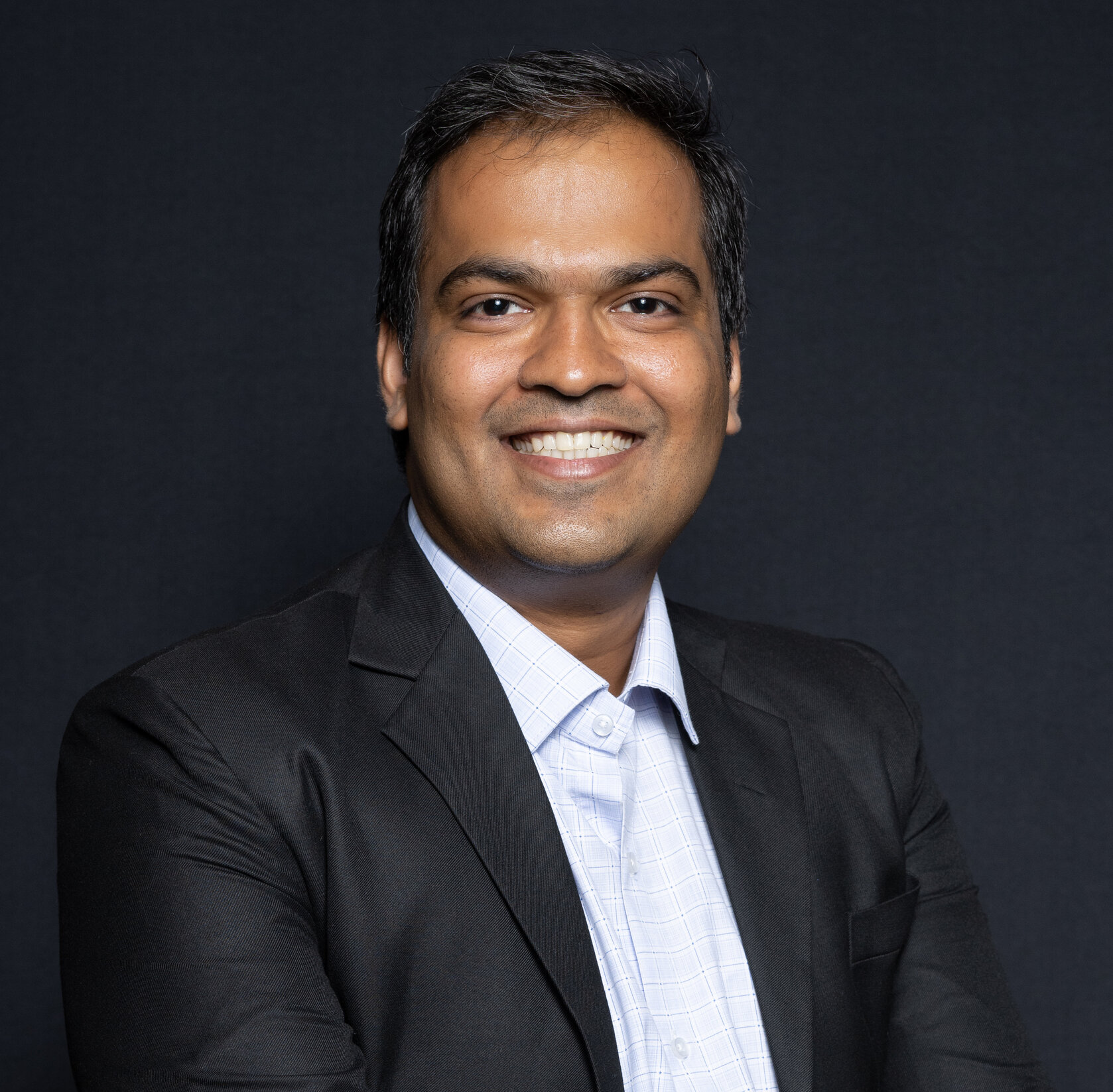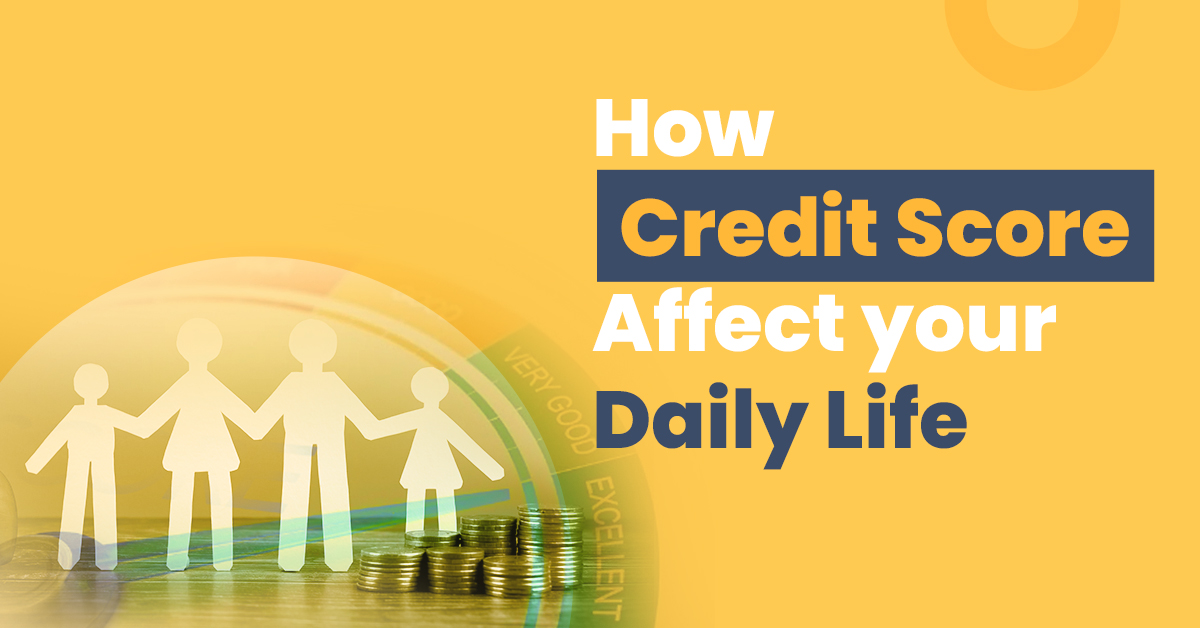 A credit score is one of the important indicators of your financial health. Commonly ranging from 300 to 850, this score helps creditors understand the likelihood that you'll fall behind on payments or you're more likely to pay bills on time.
Credit score not only affects your loan approval but also has an effect on your daily life. Hence it is essential to maintain a healthy score to reap its benefits. Keep reading to know how credit score affects your life and the factors that influence them so that you can maintain a good score.
Affect of Credit Score on Daily Life
Your credit score impacts your everyday life in many ways:
If you have a good CIBIL score, you can get loans from creditors at affordable rates and longer tenure. This reduces your monthly outgo, and you can get plenty of time to repay your loan.
On the contrary, there is a potential that you will only be approved for a loan at a higher interest rate if you have a lower CIBIL score. Also, low CIBIL scores can increase the likelihood of a loan being rejected.
The best interest rate car loans may be available to you if your credit score is decent to excellent. Furthermore, it may qualify you for exclusive financing offers like those with 0% interest for a set period of time. However, there is a possibility that certain financiers or lenders may completely reject your loan application if you have a poor credit score.
Starting a New Business
If you are starting a business from scratch, it will require substantial funds that are at times difficult to arrange. There are several ways of arranging funds for this purpose. However, the most popular one among them is opting for a business loan. If you have a good CIBIL score, you can get loan approval almost instantly. Additionally, the interest rate charged is less, and you can also get to select the tenure of your choice.
However, if your score is low, you might not get loan approval or get charged a higher interest rate with no liberty to select the tenure of your choice. In such cases, you might have to collateralise your property to get a loan.
Lenders monitor your credit card utilisation strictly to understand your spending habits. On noticing that you overspend every month, they can significantly lower your CIBIL score. If your credit score keeps dropping, lenders will lower your card's limit to keep a check on your overspending habit. This is so because they will doubt that you will not be able to pay the extensive credit card bill on time.
If you have a lower CIBIL score and your business partners get to know this, they might lose faith in you. This is so because they will understand that you cannot handle finances well, which will make them doubt your business skills. Additionally, they cannot count on you for a loan during the urgent need for funds. This might lead to differences in business and decision-making, leading to an adverse effect on its management.
Also, relationships with your vendors can turn sour if they find out about the low CIBIl score. This can severely hamper your business and lower your market reputation. Moreover, if your friends and family come to know about it, they can consider you a poor financial planner and refrain from counting on you for advice regarding such matters.
Receiving Debt-Related Calls
If you have a good score and miss paying the EMI in a particular month, the lenders will not send you frequent reminders regarding your EMI. They will understand the delay in paying EMIs and give you time to clear the dues.
However, if you have a low CIBIL score and miss the loan repayment date, the lender will call you, mail you repeatedly, or even send a legal notice to remind you of the loan. This is so because they will assume you habitually delay loan repayment, reflected through a low CIBIL score.
Since credit scores have a prominent effect on your daily life, it becomes essential to know the factors that affect them.
Also Read: 5 Tips for Students to Make a Good Credit Score
Factors Affecting Credit Score
Below are some factors that result in a low CIBIL score:
This is one of the key factors taken into account while determining your CIBIL score. The credit bureau will check if you have paid monthly instalments in a timely manner. If you have sincerely paid off all the EMIs, your credit score will increase significantly and vice versa.
Additionally, they will also check if you have opted for foreclosing the loan, which indicates poor money management skills. Also, if you are unable to repay the loan even after the grace period, they will mark a charge-off on your credit report. These factors will lead to a lowering of the CIBIL score.
Credit bureaus view your credit card utilisation rate as a reflection of your money management skill. If you keep your credit card utilisation below 30%, the bureau will infer that you have a strong sense of financial planning. This will lead to a considerable increase in your CIBIL score.
However, if you frequently exceed your credit card limit, credit bureaus will view this negatively and reduce your CIBIL score. If you own multiple credit cards, it will highlight your overspending nature which can lead to a significant reduction in the CIBIL score.
Balanced Credit Portfolio
Opting for both secured and unsecured loans to cover your urgent fund needs is essential. This reflects good money management skills. Also, having experience in repaying both these types of loans can positively affect your CIBIL score.
However, if you opt for only one type of credit every time you need funds, it can negatively affect your CIBIL score. You can opt for only one loan at a time to pay it off without delay. This way, you can project yourself as an efficient financial planner and increase your CIBIL score.
Some of the frequent credit report errors include an error in name, address, bank account and other information. So, it becomes essential to point out these errors on time and get them resolved.
Otherwise, the credit bureau will consider this information and assign you a score accordingly, leading to a lowering of the score. Also, if you delay in the process, the officials will infer that you are casual about the loan and hence will assign you a lower CIBIL score.
Also Read: Mistakes That Can Negatively Impact Your CIBIL Score
Final Words
Now that you know how credit score affects your life and the different factors that influence them, you should try to maintain a good one. However, if you notice a low score on your credit report, the first thing that you must do to identify the causes. Once done, you can take the necessary measures to address them and increase your credit score significantly.
Frequently Asked Questions
Who determines a credit score?
There are 4 credit bureaus in India that assign scores to individuals. These include
a) TransUnion CIBIL
b) Experian
c) Equifax
d) CRIF Highmark
How much credit score do you need to have for a personal loan?
Most lenders consider a credit score between 720 and 750 necessary for a personal loan. However, if you have a lower score, you can look for a guarantor or co-applicant for the loan.
What is a good CIBIL score?
If your score is above 700, it is considered a good CIBIL score. With this score, you can easily get loan approval and be labelled as a low–risk borrower by most of the lender while applying for credit. Having said that, it differs from lender to lender, few lenders keep benchmark of 725 or 750 as well.