Hammer Candlestick Pattern: Meaning, Importance & Interpretation
6 min read • Updated 16 January 2023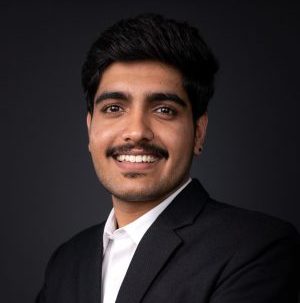 Stock trading can be a challenging task due to its complexity and inherent volatility. Therefore, to make it easy and earn maximum profits, you can use several technical indicators, like candlesticks, which help in tracking price movements.
The Hammer candlestick is one such trend reversal pattern that indicates a reversal of the prevailing market trend at the time of its formation. It is a bullish reversal pattern and has a short real body along with a downward shadow that is at least two times the size of its real body. Let's understand this candlestick pattern in greater detail.
What Is a Hammer Candlestick Pattern?
As discussed earlier, it is a bullish trend reversal pattern. After the formation of this pattern, the prevailing bearish market may move in the opposite direction. The current day's low point will be lower than the previous day's low. Moreover, the closing price of the current trading session will be higher than the previous day's closing.
This pattern shows that security was trading at a lower point than its opening price. However, it quickly rallies and starts moving upward to close down near the opening value. This occurs when sellers or bears dominate the market leading to a fall in the security's price. But as the day progresses, buyers or bulls absorb the pressure and push prices closer to the opening value.
Now that you are aware of the formation of the hammer candlestick pattern, let's shift our discussions to its other aspects.
Also Read: Shooting Star Candlestick Pattern: Meaning and Interpretation
How to Interpret Hammer Candlestick Pattern?
Usually, you can expect a trend reversal whenever you spot a hammer candlestick pattern. The formation of such a pattern occurs when the price of a security is falling and an imminent shift in momentum is on the cards. This pattern also means an eventful day in the market.
During the formation of this pattern, the security will open at a price and start moving downward after that. However, it will also rally quickly and close at a price almost equal to or higher than the opening price. If this pattern is preceded by three bearish candles, it indicates a strong trend reversal. Moreover, subsequent candles must act as a confirmation and should close at a higher point than the closing of the hammer candlestick.
When all these indicators give confirmatory signals, it can be considered that a trend reversal is likely to occur, and long positions can be taken.
Also Read: Bear Market : How to Invest in a Falling Market?
How to Identify Hammer Candlestick Pattern?
Here are some indicators that will help you identify this pattern:
Before the formation of the hammer candlestick, there should be a prevailing downtrend in that particular security.
Apart from that, there should be at least two or three bearish candlestick formations before the hammer pattern forms.
This pattern has a short real body. However, it does have a longer lower shadow.
As an affirmative signal, bullish candlesticks should be formed just after the hammer pattern and preferably close above the high of the hammer.
What Are the Types of Hammer Candlestick Patterns?
There are primarily two types of hammer patterns:
Bullish Hammer: This hammer candlestick is green and bullish in nature which indicates that buyers were able to overpower the sellers completely, thus driving up the price of the security.
Bearish Hammer: This is a red hammer candlestick that signals that buyers might be able to absorb the selling pressure; however, they might not be able to drive up the security's closing price past its opening price. This indicates the presence of sellers at that pricing
Also Read: What is Inverted Hammer Candlestick Pattern? All You Need to Know
What Is the Importance of Hammer Candlestick?
Here are some benefits of using the hammer candlestick pattern:
This pattern may act as an intraday trading indicator that involves changes in price movements and shifts in overall trend or momentum in the security.
Another major benefit of this candlestick pattern is that it will act as a confirmation or negation about whether a high or low has taken place.
The importance of this candlestick pattern increases as the length of the lower shadow increases.
This pattern may also help in confirmation of the strengthening of other momentum reversal indicators.
A hammer at the bottom of a downtrend will fail if the security falls to a new low after it's completion.
Also Read: What is a Shooting Star Candlestick Pattern?
What Are the Drawbacks of Hammer Candlestick Pattern?
The various drawbacks or limitations of this pattern are as follows:
This pattern may provide misleading signals or false alarms of a trend reversal. There is no guarantee that the price will follow an upward trend after the formation of a confirmation candlestick.
Having a strong confirmation candle and long shadowed hammer pattern means that price may touch significant highs between these two candles. This is not a great position to place a buy order as stop loss is far away from the entry point.
You may not get an idea regarding the target price by using this pattern. This may lead to difficulties in figuring out expected returns.
Also Read: Cyclical Stock: Meaning, Benefits & Examples
Final Word
Hammer candlestick pattern is one of the most popular technical indicators that you can use to understand bullish trend reversal signals. It forms at the prevailing downtrend and completes at a price that is higher or close to the opening value. If you are looking to use this candlestick pattern, it is important that you consider all confirmatory signals before taking any decision.
Frequently Asked Questions
What do you mean by a bullish reversal pattern?
A bullish reversal candlestick pattern indicates that the prevailing downtrend is going to end soon, and it may reverse to an uptrend. This primarily happens when buyers slowly overcome the selling pressure and are waiting for more confirmatory signals.
What is the difference between a Hammer and a Doji candlestick pattern?
The Hammer pattern comes with a longer lower shadow, but the Doji candlestick pattern is a small candle with both lower and upper shadows. Moreover, the hammer pattern indicates a trend reversal, and Doji signals a neutrality and does not give any confirmation about a further trend. The trend might continue after the formation of Doji .
What is the difference between a Hammer and a Shooting star candlestick pattern?
 The Hammer pattern indicates a bullish trend reversal with a long lower shadow, but the shooting star pattern is an indicator of a bearish price trend with a long upper shadow.
What is the structure of a hammer candlestick?
There is only one candlestick in this pattern. It gives the image of a hammer with a long lower wick as well as a small real body of the candlestick with zero to very minor upper wick.