Guide for Gurgaon Commercial Real Estate Investment
10 min read • Published 26 November 2022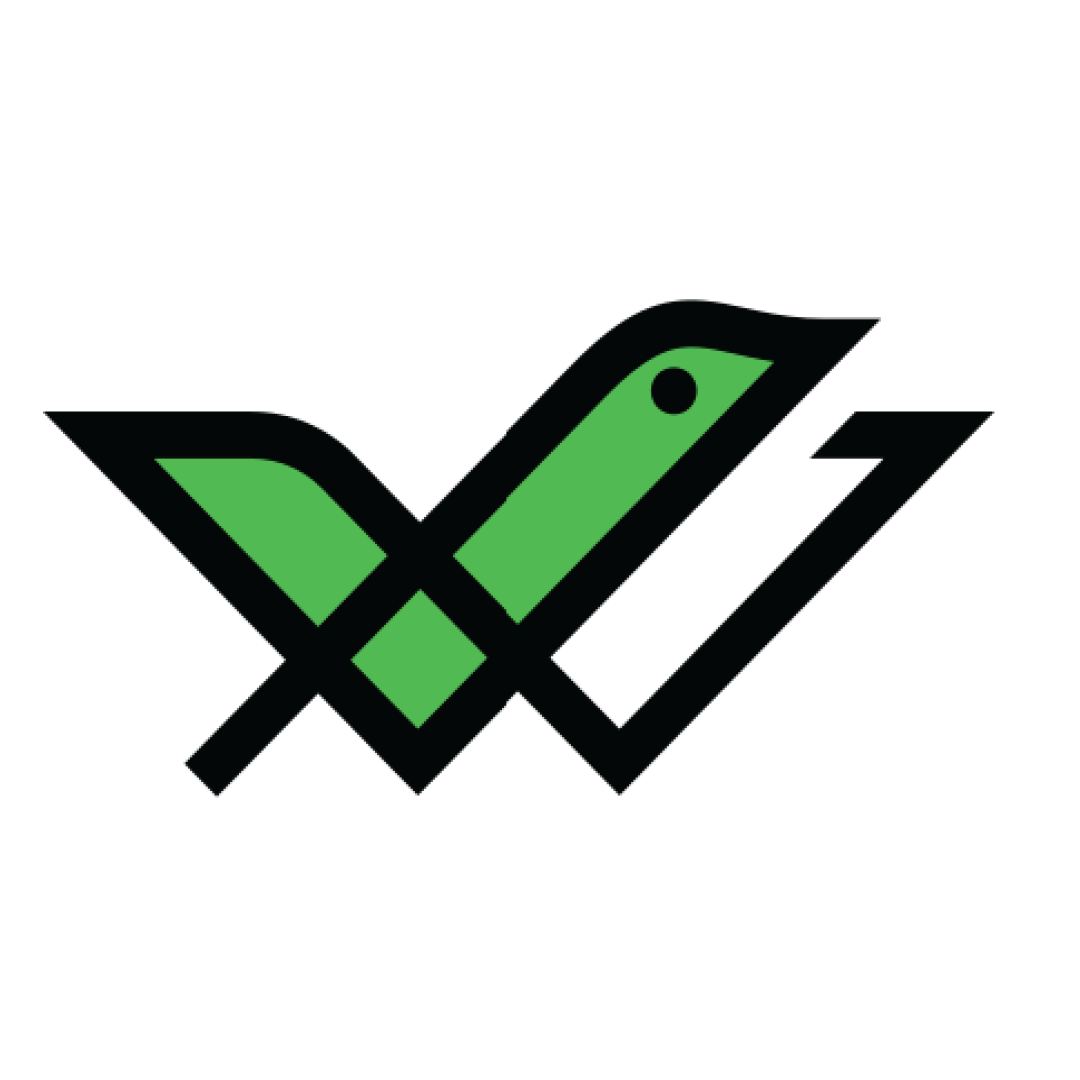 Gurgaon is a major commercial district in the country. It is located barely 30 km away from New Delhi. Spread over an area of 1,253 square kilometres, it is the second-largest city in Haryana. It is one of Delhi's most important satellite cities and is part of the National Capital Region of India.
In the last 25 years, the district has witnessed massive development in infrastructure. Gurgaon has the highest per capita income in Haryana, which currently stands at ₹4.46 lakh.
The city is the 2nd largest IT hub in the country and the 3rd largest financial centre in India. More than 250 companies in the Fortune 500 list have invested in here. Due to its strategic location, proximity to the capital of the country and modern transportation facilities and infrastructure, Gurgaon is growing rapidly. Therefore, it makes any commercial real estate investment in the city highly valuable and profitable.
Read on to know more about the advantages of investing in Gurgaon.
Top Reasons to Invest in Gurgaon Real Estate
Here are some of the reasons why you should invest in commercial real estate in Gurgaon:
Gurgaon has excellent connectivity with nearby cities. The city is linked to the major NCR cities by excellent roadways and highways. It is only 35 km away from Delhi. Metros and taxi services link the different localities of Gurgaon. It also has the IGI airport, which connects it by air to other cities in India.
The city's efficient connectivity makes it a popular destination for commercial investments.
Infrastructure and Amenities
Gurgaon is one of the most developed cities in the country. In the past two decades, it has witnessed huge infrastructural developments. With superior state-of-the-art infrastructure, Gurgaon is one of the most sought locations for commercial investments.
There are numerous state-of-the-art hospitals in Gurgaon, like Max Hospital, Artemis Hospital and Medanta-The Medicity. It also has many hotels, from 5-star hotels like Crowne Plaza to the more affordable ones like Holiday Inn and the Red Fox Hotel. In addition, there are numerous restaurants like Café G and the Ivy Restaurant in the city.
Due to these amenities, the demand for commercial property in Gurgaon has significantly increased.
High Returns on Investment
Gurgaon is one of the major commercial centres in the country. It is an important IT hub as it houses some of the most popular IT giants like IBM, Google and BMW.
The business-friendly environment has led many more companies to consider investing in Gurgaon. Such demands for commercial property can assure high returns on commercial property investments in the future.
Commercial Real Estate Investment Opportunities in Gurgaon
Given here are some commercial areas which can bring you high returns on real estate investment:
Sohna is a prominent locality of Gurgaon. It has excellent connectivity to the rest of the city. It has all the necessary infrastructure and amenities. Major banks like HDFC, ICICI, IDBI, Bank of Baroda and State Bank of India have their branches in this area.
There are many hotels like, Radisson hotel and the Sherpa Heritage Village. There are also several malls located close to the area, like Gurgaon Dreamz Mall, Central mall and Esplanade Mall are some of the prominent malls in the area.
Due to the presence of such commercial businesses, the property prices in the area are bound to rise, making any commercial investment in this area quite valuable. The property prices per square foot are ₹20,768.
Dwarka expressway is a location where there is a lot of potential for commercial development. There are a number of prominent hotels in the area, including Hyatt regency and Sapphire.
Dwarka expressway also has numerous bank branches, from Axis Bank and Allahabad Bank to Andhra Bank and Yes Bank. There are also several malls like Sahara mall and Ambience mall.
This area has roadway and airway connectivity with the rest of the country as well as within the city. These features make it one of the best localities for a profitable investment. The property prices in this area are ₹15,000 per square foot.
Things to Consider Before Investing in a Commercial Property in Gurgaon
There are some crucial factors that you should consider before choosing a commercial property:
Location is a crucial factor which you must consider before investing in a commercial property in Gurgaon. The property will have a higher value if it is located in a prominent commercial locality with excellent connectivity and infrastructure.
Gurgaon is witnessing a rise in new commercial projects. In such a case, try to invest in properties in major business areas of the district.
Budget and Value of Property
Buying a commercial property requires a huge amount of financial investment. Therefore, before choosing a property, calculate the budget you can invest for buying a property and select accordingly.
Furthermore, calculate the resale value of the property. The property should yield significant profit to be valuable enough for investment.
After the enactment of the Real Estate Regulatory Authority Act, 2016, a statutory body for the regulation of real estate was set up in every state of the country. It aims to maintain transparency and accountability in the real estate business for the benefit of the investors.
Therefore, make sure to visit the website of RERA Haryana and check the authenticity of the real estate project and its builder before investing in a commercial property in Gurgaon.
Also Read: Guide for Agartala Commercial Real Estate Investment
Stamp Duty in Gurgaon, Haryana
Here are the stamp duty rates that you have to pay while purchasing a commercial property in Gurgaon:
| | | |
| --- | --- | --- |
| Gender | Within Municipal Limits | Outside Municipal Limits |
| Male | 7% | 5% |
| Female | 5% | 3% |
| Joint | 6% | 4% |
Registration Charges in Gurgaon, Haryana
You also have to pay the property registration charges to legally transfer the property in your name. The Haryana government levies the following registration charges as given in the table below:
| | |
| --- | --- |
| Transaction Value (in ₹) | Registration fees (in ₹) |
| Up to ₹ 50,000 | ₹ 100 |
| ₹ 50,001 – ₹ 5,00,000 | ₹ 1,000 |
| ₹ 5,00,001 – ₹ 10,00,000 | ₹ 5,000 |
| ₹ 10,00,001 – ₹ 20,00,000 | ₹ 10,000 |
| ₹ 20,00,001 – ₹ 25,00,000 | ₹ 12,500 |
| Above ₹ 25,00,000 | ₹ 15,000 |
Also Read: Guide for Gandhinagar Commercial Real Estate Investment
Gurgaon Commercial Real Estate Sector: What's the Forecast?
It is estimated that by 2022, more than 700 million square feet of Grade-A office space would be filled, with the majority being in the Delhi-NCR region.
Gurgaon's commercial real estate demands are booming due to the increasing preference by top companies, MNCs, industries and startups. According to sources, Gurgaon has around 1500 startup businesses. As a result, property rates in some areas of Gurgaon have increased by 9% in the previous year.
Therefore, demands for commercial properties in Gurgaon are likely to register a steep growth due to the city's increasing economic and commercial and infrastructural development.
Due to these reasons, the city has become a significant location of rapid real estate development. It also means that the prices of properties will rise rapidly. This makes the city one of the best places for investing in commercial properties profitably.
Commercial Real Estate vs Other Asset Classes
Before investing in commercial real estate, read about the pros and cons of different asset classes. This will help you make an informed decision regarding whether investing in commercial properties suits your needs.
Here are some of the advantages and disadvantages of investing in commercial real estate as compared to other asset classes:
Commercial real estate vs Gold
Commercial investments can fetch you higher profits than gold investments.
However, gold has a higher liquidity rate than real estate. Thus, you can quickly sell off your gold investments, but it takes time to find a suitable buyer to sell off your commercial property.
Therefore, commercial real estate investments are best if you are looking for a profitable mid to long-term investment plan.
Commercial Real Estate vs Residential Real Estate
In cities like Gurgaon, commercial real estate investments promise higher returns than residential real estate. Furthermore, rent potential is much higher for commercial properties than residential properties, especially in the premium category.
Commercial Real Estate vs Stock and Mutual Funds
Stocks can often get you higher returns in a short period. However, it involves a higher risk than investing in commercial real estate. It is because the stock market is highly volatile and fluctuates based on market conditions. On the other hand, with some patience, commercial real estate can fetch you high profits with a much lower risk involved.
Commercial Real Estate vs Bonds
Both commercial real estate and bond investments can help you generate a stable income. However, bonds have a lower credit risk than commercial real estate; income from commercial properties is dependent on the timely payment of leases.
If you want to invest in low risk bonds that offer stable returns, register on our platform today to choose from some of the top-rated bonds available in the market. Start investing at no additional costs or hidden charges.
Here is a table which compares the different asset classes based on returns, liquidity, risk, volatility and ticket size:
| | | | | | |
| --- | --- | --- | --- | --- | --- |
| Parameters | Commercial Real Estate | Stocks & Mutual Funds | Gold | Residential Real Estate | Bonds |
| Returns | High | High | Moderate | Moderate | Moderate |
| Liquidity | Low | High | High | Low | Moderate |
| Risk | Low | High | Low | Low | Moderate |
| Volatility | Low | High | Low | Low | Low |
| Ticket Size | High | Varies | Low | High | Varies |
In case you are planning to invest in bonds to gain stable returns at low risks, you can do so from our website. Choose from the top-rated bonds in the market and start investing with no extra costs or hidden charges.
Steps to Invest in Commercial Real Estate in Gurgaon
Here are some of the steps that you should follow to invest in commercial real estate in Gurgaon:
Step 1: Finalise the budget that you are willing to invest, keeping in mind your current financial liabilities.
Step 2: Search online about the city's most profitable and developed areas.
Step 3: Choose some potential sites. Visit those sites to look into the infrastructure and amenities available near the property. Also, look into the connectivity and transportation facilities of the locality.
Step 4: Purchase a property that suits your requirements and collect the requisite documents of ownership like title deed, property assessment extract and foundation certificate.
Step 5: Pay the stamp duties and the registration charges to register the property in your name.
Final Word
As one of India's commercial and IT hubs, commercial real estate investments in Gurgaon will bring excellent resale value. It is undergoing continuous development in terms of making modern state-of-the-art infrastructure available to its citizens.
Therefore, if you are looking for the best place to make a commercial real estate investment, Gurgaon can be the best place for you. However, to make a wise investment, you can also consider taking the help of a real estate agent.
Frequently Asked Questions
What are some of the commercial projects in development in Gurgaon?
Some ongoing commercial projects in Gurgaon are M3M Capital Walk, M3M Broadway, Grand Central 114, EBD 99, Elan Miracle and others.
Is Gurgaon safer than Delhi?
Gurgaon is much safer than Delhi. In fact, as per a December 2022 report, the crime rate in Gurgaon is 54.64%, which is less than that of Delhi (59.19%).
What is stamp duty?
Stamp duty is a tax imposed by the state government on the sale or ownership of property. It is levied under Section 3 of the Indian Stamp Act, 1899. When you are buying a property, it is compulsory to pay the applicable stamp duty.
Is it compulsory to pay registration charges?
You have to pay the registration charges in order to become the legal owner of the property. The basic purpose of registration is to record the ownership of a property. If you do not register your property, the previous owner or the builder of the property will be considered its legal owner.