Guide for Gandhinagar Commercial Real Estate Investment
9 min read • Published 26 October 2022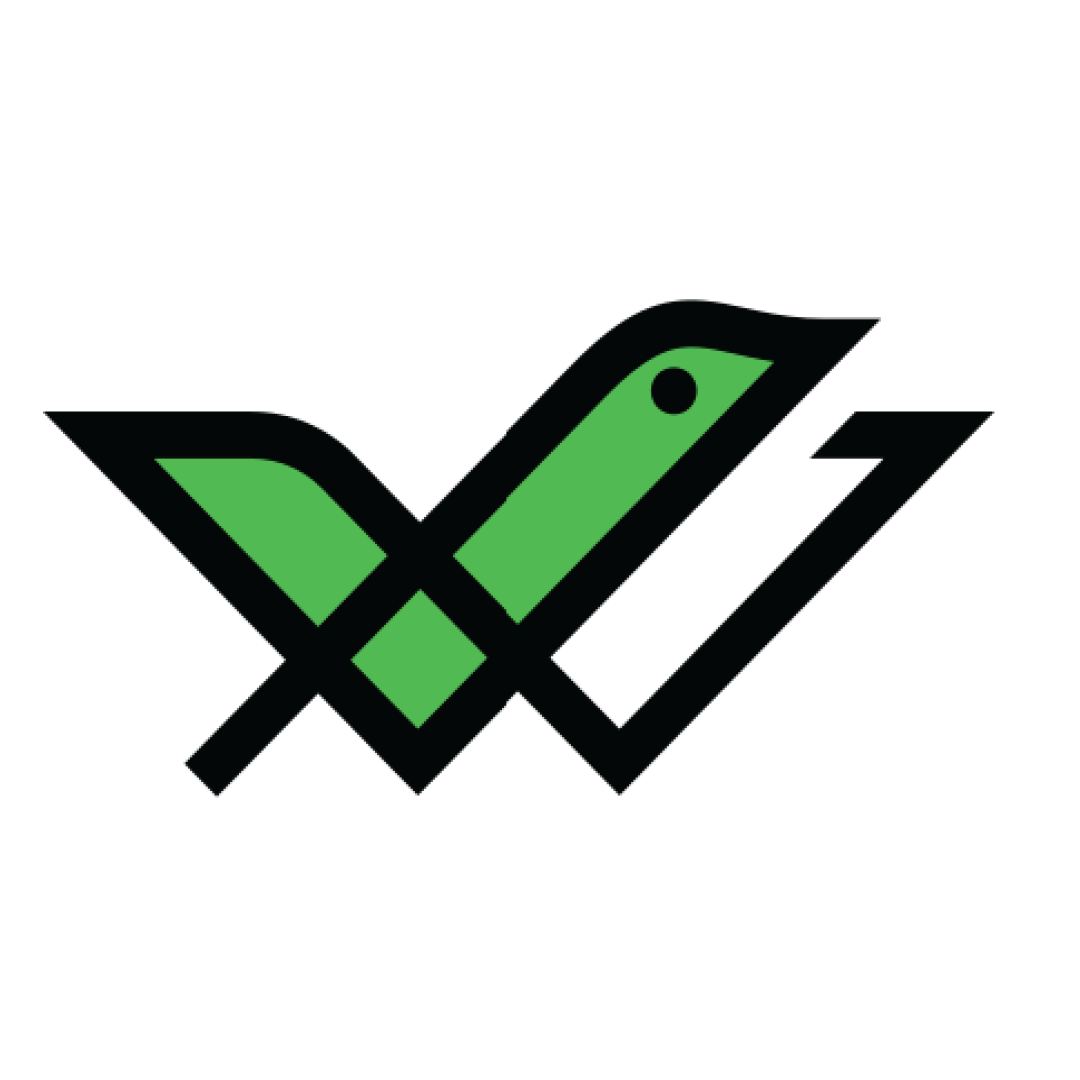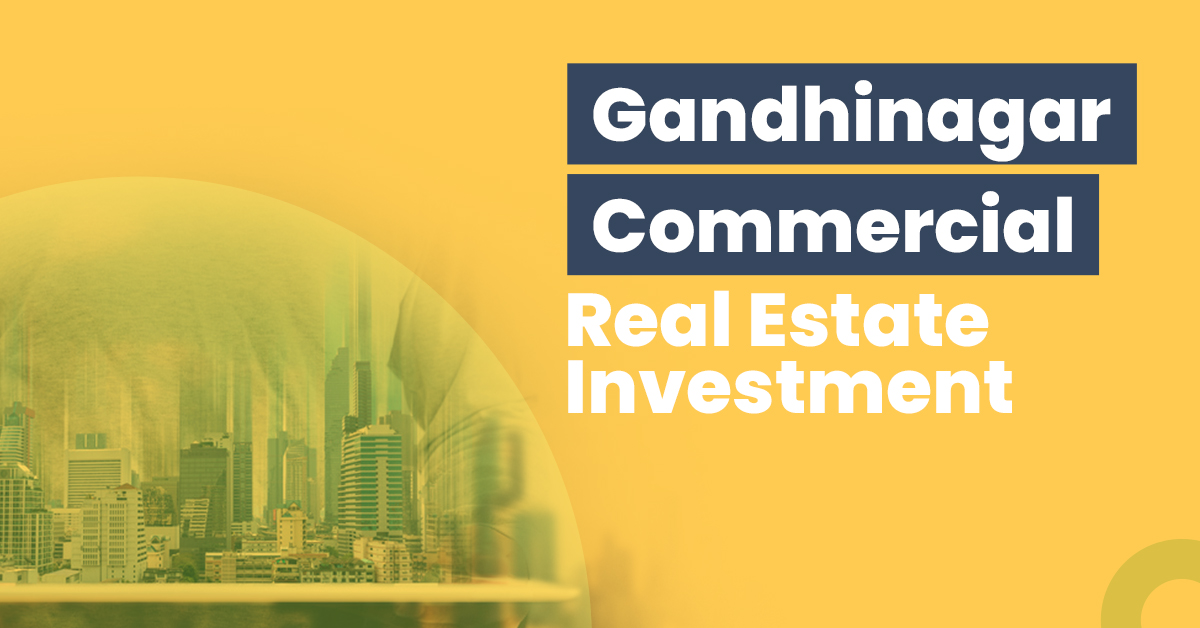 Gandhinagar is the capital of Gujarat. It is located at a distance of 23 km from Ahmedabad, on the west central point of the industrial corridor between Mumbai and Delhi. The city is spread over an area of 2,140 sq. km and has a population of 1,391,753.
The city is a major commercial hub in Gujarat. Some of the major industries here are electrical and electronics, textiles, food processing, Information and Technology (IT), ceramics and office stationeries.
Being a business centre, investing in the city's commercial real estate can get you good returns in the long term. Read on to know about the perks of investing in commercial properties in Gandhinagar.
Top Reasons to Invest in Gandhinagar Real Estate
Here are some top reasons why you should consider investing in Gandhinagar's commercial real estate sector:
Transport and Connectivity
Gandhinagar has excellent connectivity to all major cities and towns of the state as well as major cities of the country via roadways, railways, and airways.
It is within driving distance of Ahmedabad. National Highway 8A, National Highway 8C and Delhi-Mumbai Industrial Corridor connect Gandhinagar to major cities in the country like Jaipur, Ahmedabad, Delhi, Surat and Mumbai.
The local transport in Gandhinagar links the different areas of the city to one another. The Gujarat State Regional Transport Corporation runs buses within the city as well as between Gandhinagar and Ahmedabad.
Gandhinagar Central Railway station is the most important railway station in the city. The Sardar Vallabhbhai International Airport in Allahabad acts as the nearest airport to this city.
Industrial and Commercial Hub
Electronics and textiles are the most important industries in Gandhinagar. The food processing industry is well developed due to the presence of agricultural cities nearby, like Ahmedabad, Mehsana, Sabarkantha, Kheda and Anand.
The IT industry has also become a major player in Gandhinagar's economic scenario. Additionally, there are 7 special economic zones (SEZs) in Gandhinagar, namely Electronic SEZ, Shivganga SEZ, Tata SEZ, DLF SEZ, Raheja SEZ, Gujarat Finance SEZ and IT/TeS SEZ. Furthermore, there are 10 industrial estates and one IT park in the city.
The city has a huge number of skilled human resources available for new commercial ventures in the city. The commercial vibrance of the city and its continuous economic growth makes it a profitable place for commercial real estate investment.
Guide for Gandhinagar Commercial Real Estate Investment Opportunities
Here are some of the best locations where you can make profitable commercial real estate investments:
Gujarat International Finance Tec-City (GIFT city) is a prominent business location in Gandhinagar. The locality is going to be the first operational smart city with world-class infrastructure. It is also going to be India's first international finances services centre.
GIFT city is connected to 6 state and national highways, and a metro is under construction too. The locality has a dedicated Multi Services Economic Zone for the international operations of various businesses in the area. The current price for commercial properties in this area is ₹5,500 per square foot.
Infocity is another prominent commercial locality in Gandhinagar. Some of the biggest Indian Multinational Corporations (MNCs) have offices in this area. These include Tata Consultancy Services Limited, Adani Township and Real Estate Company, LIC and Argusoft India Limited.
Investing here has several benefits. Firstly, this place has the requisite resources and talent required to establish any business. Secondly, the strategic location of the place will ensure faster business growth. Thirdly, the presence of other businesses and the demand for property in the area will ensure a profitable resale value as well as a high rental income.
Things to Consider Before Investing in Commercial Real Estate in Gandhinagar
Here are some points that you should keep in mind before going ahead with any property investment:
Connectivity and Location
The location of a property determines its value. Therefore, check out the connectivity features of the area as well as the infrastructure and amenities available nearby. Also, assess the future developmental projects in the area like bridges, metro railways and hospitals.
The Real Estate Regulatory Authority is a statutory body which was set up in every state under the Real Estate Regulatory Authority Act, 2016. It is responsible for maintaining transparency and accountability of real estate projects.
Before buying a property in Gandhinagar, make sure to check the authenticity of the property and its builder by visiting the Gujarat RERA website.
Stamp Duty in Gandhinagar, Gujarat
Given below are the stamp duty rates that you will have to pay after purchasing a commercial property in Gandhinagar:
Stamp Duty Rates in Gujarat (on market value of the purchased property)
Basic stamp duty rate
3.5%
Surcharge @40% on basic rate
1.4%
Total stamp duty charge
4.9%
Registration Charges in Gandhinagar, Gujarat
In order to register the property in your name, you will also need to pay the registration charges to the state government. The charges applicable are given in the table below:
| | | |
| --- | --- | --- |
| Gender of the Property Owner | Registration charges (for Properties Below ₹30 Lakh) | Registration Charges (for Properties Above ₹30 Lakh) |
| Male | 1% of property's market value | ₹30,000 |
| Female | 0 charges | 0 charges |
| Joint (Male + Male) | 1% of property's market value | ₹30,000 |
| Joint (Female + Female) | 0 charges | 0 charges |
| Joint (Male + Female) | 1% of property's market value | ₹30,000 |
Also Read: Guide for Raebareli Commercial Real Estate Investment
Gandhinagar Commercial Real Estate Sector: What's the Forecast?
Gandhinagar is seeing a major development in both business and industrial sectors. It is the first smart city in India under the Smart City Mission. ₹245 crore was allotted for this project by the Central government. As a result of this development, Gandhinagar features some world-class infrastructure and amenities. It includes WiFi connectivity, smart security system, smart lighting system, integrated central control room, smart help services and more.
The Ahmedabad-Gandhinagar plans for 2041, as well as some other developmental projects, are further efforts to make it a model commercial hub. Furthermore, according to expert opinion, Gandhinagar is on its way to becoming the IT hub of the country.
Therefore, it can be expected that with increased commercial investments, property prices will rise. So, investing in commercial real estate in Gandhinagar can be financially rewarding.
Also Read: Guide for Gurgaon Commercial Real Estate Investment
Commercial Real Estate vs Other Asset Classes
Before investing in commercial real estate, know about the advantages and disadvantages of such investment in comparison to other asset classes:
Commercial Real Estate vs Gold
Commercial properties tend to yield higher returns than gold investments. However, gold has a higher liquidity rate. This makes gold ideal for short term investments. But if you are interested in mid to long term investments, commercial properties might be more profitable.
Commercial Real Estate vs Residential Real Estate
Commercial real estate investments tend to be more profitable than residential real estate. Furthermore, commercial properties, especially in the premium category, have a higher demand than residential properties. It also has higher rental prospects than residential properties.
Commercial Real Estate vs Stocks and Mutual Funds
Investing in commercial real estate is considered to be a more secure investment option than stocks and mutual funds. Furthermore, stocks are extremely volatile, and the returns fluctuate based on market sentiments. If you invest in commercial real estate, there are fewer chances of incurring losses.
Commercial Real Estate vs Bonds
Both these asset classes can provide a stable source of income. However, commercial real estate has a higher credit risk. It is because returns from commercial properties often depend upon timely lease payments. It also has lower liquidity when compared to bonds.
Here is a table which compares the different asset classes on the basis of returns, liquidity, risk, volatility and ticket size:
| | | | | | |
| --- | --- | --- | --- | --- | --- |
| Parameters | Residential Real Estate | Stocks & Mutual Funds | Bonds | Commercial Real Estate | Gold |
| Returns | Moderate | High | Moderate | High | Moderate |
| Liquidity | Low | High | Moderate | Low | High |
| Risk | Low | High | Moderate | Low | Low |
| Volatility | Low | High | Low | Low | Low |
| Ticket Size | High | Varies | Varies | High | Low |
If you are planning to invest in bonds, register on our platform today and choose from the top rated bonds available in the market. Invest in bonds at no additional costs or hidden charges.
Steps to Invest in Commercial Real Estate in Gandhinagar
Here are some steps you should follow to invest in commercial real estate in Gandhinagar:
Step 1: Check your financial capacity and fix your investment budget accordingly.
Step 2: Do some online research on the developed commercial locations which might see a potential price boom in the future.
Step 3: Shortlist some sites and plan a field visit to each one of them to assess their infrastructure, amenities, connectivity, etc.
Step 4: After finalising a suitable property, prepare the necessary documents such as sale agreement, title deed, property assessment extract, foundation certificate, etc.
Step 5: Pay the requisite stamp duties and registration charges in order to transfer the ownership of the property in your name.
Step 6: Lastly, consider purchasing an insurance plan to safeguard yourself financially in case your property incurs any damage in the future.
Final Word
Gandhinagar is one of the emerging commercial centres of the country, which has a very high chance of seeing a real estate price boom. Therefore, investing in commercial real estate in the city can fetch a high resale value in the future as well as high rental prospects. You can take the help of a real estate agent to choose the right property for you and invest accordingly.
Frequently Asked Questions
What is the registration charge of a property?
Property registration charge is a fee levied by the state government to register the documents of the property and transfer its ownership in your name. It varies from one state to another.
What are the best residential locations in Gandhinagar?
Some of the most posh and prominent residential locations in Gandhinagar are Kudasan, Zundal, Sargaasan, GIFT City, etc.
Is it compulsory to pay stamp duty while buying a property?
Stamp duty is a legal tax that is payable on property transactions as per Section 3 of the Indian Stamp Duty Act, 1899. As a buyer, you are legally obliged to pay it to the state government whenever you are purchasing a property.
Why do stocks & mutual fund investments tend to offer high returns?
The returns from stocks and equity-oriented mutual funds depend on stock market fluctuations. Hence, there are high chances of getting exponential returns in case of a bullish market.