Guide for Agartala Commercial Real Estate Investment
9 min read • Published 21 October 2022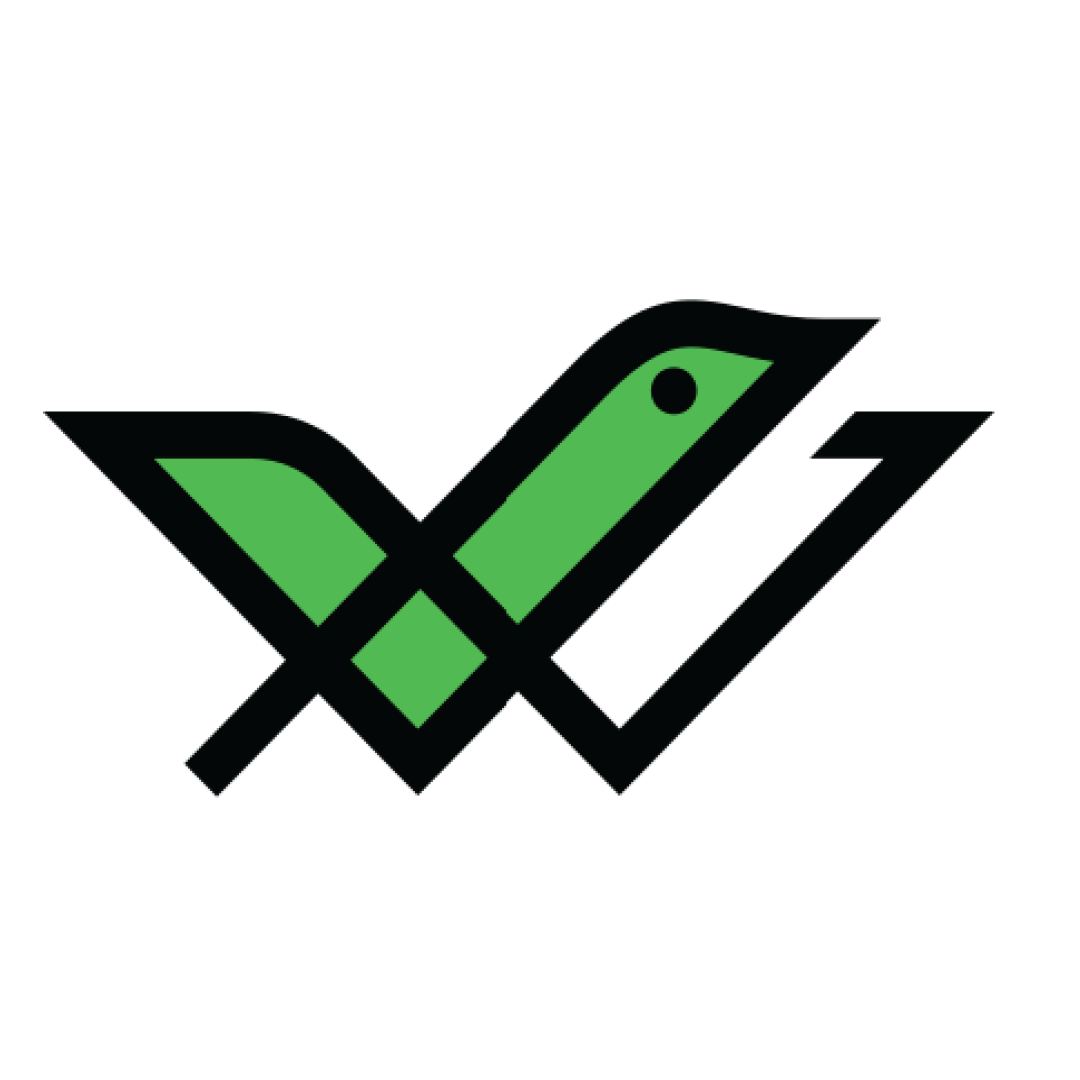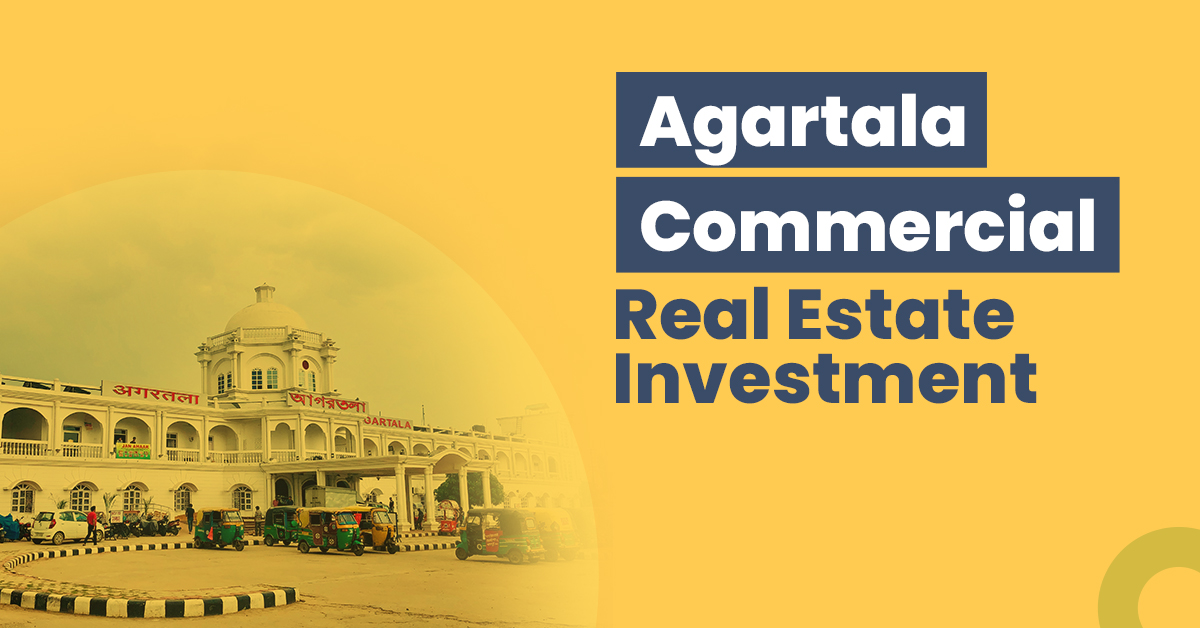 Agartala, the capital city of Tripura, is primarily an agrarian city. The primary products are bamboo, rubber, coffee, cashew nut and tea. Tripura is also the highest producer of jackfruit and the second-highest producer of rubber in the country. However, the city is on its way to becoming a commercial centre of the northeast. There are many cottage and small-scale industries in the city. It is also an important centre of tourism.
With its increasing significance in the northeast as a favourite destination for businesses, the commercial real estate business is booming in the city. Continue reading to learn about the advantages of investing in commercial real estate in Agartala.
Top Reasons to Invest in Agartala Real Estate
Here are the reasons why you should consider investing in Agartala's commercial real estate sector:
Connectivity and Communication
Agartala is well-connected to the rest of the country. National Highway 8, which is being upgraded to a 4-lane highway, links Guwahati to Sabroom via Agartala.
Furthermore, Agartala is also connected to important cities by railways. Railway lines have been laid from Sabroom to Udaipur via Agartala. In addition, the Agartala-Akhaura rail link is being constructed to further improve the city's connectivity.
The Agartala airport (Maharaja Bir Bikram Kishore Manikya Airport) is located 12 km from the state capital and is the 3rd busiest airport in the northeast region. Moreover, the Airport Authority of India has also built a New Integrated Terminal Building (NITB) costing around ₹3,400 crore to cater to the increasing traffic.
The communication system has also undergone a revolutionary change in Agartala. The telecom infrastructure has been upgraded by laying the OFC network. Broadband facilities for the internet have also been improved. Now, Vodafone, Jio, Airtel, BSNl and Aircel provide mobile network services in Agartala.
An Industrial and Commercial Hub
Agartala is developing into a premium business centre in northeast India. Apart from agriculture, it also has numerous small-scale industries. Moreover, it also has a major tourism industry.
Agartala also has a significant bamboo-based industry. The state is also setting up a bamboo park to promote bamboo craft industry in the city.
The city is also developing into a prominent IT hub. It is the second-best IT destination after Guwahati in the northeast. The state government has initiated the establishment of a software technology park in Agartala to provide the necessary infrastructure for setting up IT industries in the city.
The state also has a National Institute of Technology, an engineering college and two polytechnic colleges. Thus, it has a lot of potential to develop into a prominent education centre.
Commercial Real Estate Investment Opportunities in Agartala
These are some of the most popular and profitable commercial locations in Agartala that you can invest in:
Dhaleswar is a prominent locality in Agartala where you can invest in commercial real estate. It is well-connected to other parts of Agartala. Many hotels are located in this area, like Hotel Welcome Palace and Hotel Woodland Park.
There are several food joints and restaurants, which include KFC, Hungrilla and Hotel VIP International. Financial organisations like Mahindra and Mahindra Financial Services Ltd. and software companies like Insyssky Softtech Pvt. Ltd. are also some commercial businesses in this area.
The rate for commercial property in this area is around ₹4000 per square foot.
Banamalipur is another commercial location in Agartala where you can invest profitably. Moreover, the location has good connectivity with other localities of the city.
Many hotels are located here, like Hotel Rimi International, Hotel Polo Towers, and Hotel Sonar Tori. There are also a number of food joints and restaurants, namely KFC and Lets DimSum.
The average property rate in Banamalipur is ₹4626 per square foot.
Things to Consider Before Investing in a Commercial Property in Agartala
Here are some things that you should consider before choosing a commercial property to invest in:
Location and Connectivity
The location of a commercial property plays a crucial role in determining its value. Furthermore, a locality's connectivity facilities also influence a property's value and demand.
Therefore, before buying a property, carefully research nearby infrastructure and amenities. Also, inquire about transportation facilities in the area. Investing in a prominent commercial area can fetch you a higher resell value.
After the enactment of the Real Estate Regulatory Authority Act, 2016, a statutory body was set up in every state in order to ensure accountability and authenticity of real estate projects.
Before investing in a commercial property, visit the Tripura Real Estate Regulatory Authority website to check the authenticity of the real estate project and its builder. You can also visit the head office of Tripura RERA.
Stamp Duty in Agartala, Tripura
Given below is the stamp duty rate applicable on the value of property in Agartala:
| | | |
| --- | --- | --- |
| Gender | Stamp duty rates (urban) | Stamp duty rates (rural) |
| Male | 5% | 5% |
| Female | 5% | 5% |
| Joint (Male + female) | 5% | 5% |
| Joint (Male + male) | 5% | 5% |
| Joint (Female + female) | 5% | 5% |
Registration Charges in Agartala, Tripura
You also are required to pay a nominal registration charge to the state government to register the property in your name. The applicable property registration charges in Agartala are:
| | |
| --- | --- |
| Type of Document | Registration Charge |
| All property sale transactions | For every ₹1000 after the first ₹1000 (which is charged ₹18), the charge is ₹15. |
| Mortgage with possession | ₹15 for every ₹1000 after the first ₹1000 |
| Mortgage without possession | ₹15 for every ₹1000 after the first ₹1000 |
| General power of attorney | ₹15 |
| Special power of attorney | ₹15 |
Also Read: Guide for Gurgaon Commercial Real Estate Investment
Agartala Real Estate Sector: What's the Forecast?
Agartala is set to become a dominant commercial and trade centre in the northeast. Due to its proximity to Dhaka, it has the strategic advantage of becoming a major trade route in north-eastern trade with Dhaka.
In order to achieve such pre-eminence, Tripura is constantly trying to develop better transport and communication facilities in the city. The state is planning to link the two cities of Agartala and Dhaka by rail. Bridges and highways are being developed to reduce the distance between Agartala and prominent trade centres of Bangladesh like Chittagong and Dhaka.
Furthermore, along with these developmental measures, Tripura Chief Minister Biplab Kumar Deb has urged investors from Bangladesh to invest in Agartala. The state is providing incentives for attracting business investors. The Tripura government has planned to invest ₹1950 crore to ensure an uninterrupted power supply in the state and upgrade its infrastructure. The state is expecting a mammoth ₹3000 crore of investments.
Thus, Agartala is rapidly becoming the centre of commerce and industries in the northeast. Investing in commercial real estate in the city would bring high profits with a rise in property prices.
Also Read: Guide for Secunderabad Commercial Real Estate Investment
Commercial Real Estate vs Other Asset Classes
Here's a comparison between commercial real estate investments and investments in other asset classes:
Commercial real estate vs Residential real estate
Investing in commercial real estate can fetch you higher returns than residential real estate. Furthermore, rental prospects of such property, especially in the premium category, are very high.
Commercial real estate vs Gold
Commercial real estate can bring you higher returns than investing in gold. However, gold has a high liquidity rate. On the other hand, you will need time to find a potential buyer to sell a commercial property.
Commercial real estate vs Stocks and Mutual funds
Both asset classes can be highly profitable. However, stocks and mutual funds are highly volatile and fluctuate according to market conditions. On the other hand, commercial real estate is a much more secure form of investment. Therefore, it is quite unlikely to incur a loss in commercial real estate investments, especially in cities like Agartala.
Commercial real estate vs bonds
Both these asset classes can provide you with a stable income. However, bonds have a lower credit risk. In commercial real estate investments, the profits depend on timely lease payments. Furthermore, commercial real estate has lower liquidity than bonds.
If you are considering investing in bonds, register on our platform to choose from the top-rated bonds available in the market. Invest without incurring any additional costs or hidden charges.
Here's a table comparing the different asset classes based on their returns, risk, liquidity, volatility & ticket size:
| | | | | | |
| --- | --- | --- | --- | --- | --- |
| Parameters | Commercial Real Estate | Residential Real Estate | Gold | Stocks & Mutual Funds | Bonds |
| Returns | High | Moderate | Moderate | High | Moderate |
| Liquidity | Low | Low | High | High | Moderate |
| Risk | Low | Low | Low | High | Moderate |
| Volatility | Low | Low | Low | High | Low |
| Ticket Size | High | High | Low | Varies | Varies |
Steps to invest in commercial real estate in Agartala
Step 1: Plan your investment budget.
Step 2: Choose some commercial sites accordingly and look into the infrastructure and amenities available nearby and the area's connectivity and transportation facilities.
Step 3: Plan a field visit to each of the sites. You can take the help of a broker or agent to make an informed decision.
Step 4: After finalising a property, prepare the essential documents of ownership such as title deed, property assessment extract, foundation certificate, etc.
Step 5: Complete the payment process. Also, pay the requisite stamp duties and registration charges to legally transfer the property to your name.
Final Word
Agartala can become one of the most important commercial centres for trade and business in the eastern region of India. Its state government is taking steps for the rapid development of adequate infrastructure and amenities in the city.
Therefore, this is the right time to invest in commercial real estate in the city. You can always take the help of a real estate agent to choose the best property which promises a high resale value in the future.
Frequently Asked Questions
What type of commercial property can get the highest returns?
One of the major factors adding value to a commercial property is its capacity and potential for renting. Thus, multi-family projects, office space, storage facilities and student housing can be highly profitable.
What are the trains from New Delhi to Agartala?
There are three trains that connect the nation's capital to Agartala – the Agartala Tejas Express, Tripura Sundari and Agartala Sundari Express.
What is stamp duty?
Stamp duty is a type of property tax that is levied by the state government. You have to pay it to become the legal owner of the property.
What is a sales deed?
A sales deed is a legal document through which the ownership of a property is transferred to a new owner. It is an important official document that you need to prepare when buying a property.