CIBIL Score for Home Loan: All You Need to Know
6 min read • Published 19 November 2022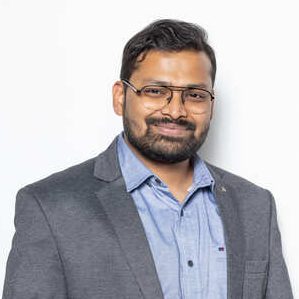 A person's CIBIL score is a three-digit numerical value that is given to them by TransUnion CIBIL. It is one of the first things that any financial institution sees after receiving a borrower's application for a home loan.
CIBIL Score is one of the key factors that determine your eligibility for securing a loan as it assesses your creditworthiness basis your credit history, repayment habit of dues on loans, Credit Card, frequency of loan applications, number of ongoing loans, and various other factors.
What Is CIBIL Score and How Does it Affect a Home Loan Application?
When a borrower applies for a home loan, one of the first things a financial institution looks at is their CIBIL score. This score provides a reliable overview of the borrower's repayment and credit history, demonstrating creditworthiness.
With a decent CIBIL score, an individual has a higher chance of getting approval for a sizable loan amount at an affordable home loan interest rate. The Credit Information Bureau (India) Limited (CIBIL), an organisation with a licence from the Reserve Bank of India, is in charge of authorising the CIBIL score.
Hence, before applying for a home loan, consider checking your CIBIL score and take all the necessary steps to improve your score if it is below the lender's requirements. This can entail paying off outstanding debts and making sure your profile on the CIBIL portal is up-to-date. It not only improves the quality of the loan application but also reduces the odds of rejection.
Also Read: ECN Number in CIBIL Report: How to Get it?
What Is a Good CIBIL Score for a Home Loan?
Financial institutions gauge an applicant's CIBIL score before sanctioning the loan application. In the case of home loans, the loan amount can go as high as lakhs, and even crores, for a considerably long tenure. Hence, to avoid the risks of credit defaults, lenders scrutinise and check the credit report of an applicant.
The CIBIL score lies within the range of 300 to 900. In the case of home loans, lending institutions set a minimum CIBIL score requirement of 650 or above. A CIBIL score close to 800 is regarded as excellent for home loans, while anything below 550 is considered a bad credit score.
Individuals with a CIBIL score within the range of 550 to 700 can follow these tips to improve their scores and reap the maximum benefits of a home loan:
Repaying all the monthly instalments on time
Maintaining a good credit mix
Keeping the credit utilisation ratio below 30% of the monthly income
Avoiding multiple hard inquiries
Also Read: What Is the Minimum CIBIL Score Required to Get a Credit Card?
Home Loan Approval Probability for Different CIBIL Score Ranges
A person's CIBIL score has a big impact on whether they are eligible for a house loan. An individual's maximum home loan principal amount, interest rate, and repayment tenure are all based on their CIBIL score. The relationship between one's CIBIL score and the chance of acquiring a home loan is explained in the table below:
| | |
| --- | --- |
| CIBIL scores range | Home loan probability |
| 750-900 | High home loan approval probability because candidates with a CIBIL score of 750 or higher are preferred by all lenders. If the applicant has a score that is higher than that cut-off, it will be a sign that they have good money management skills and can afford to repay their mortgage loan on time. |
| 600-750 | CIBIL scores in this range are not very ideal; however, financial institutions (mostly HFCs) will offer home loans to individuals if their scores are within this specific range. Individuals can obtain a relatively low principal amount in a shorter term at a higher interest rate. |
| 300-599 | This range is quite a low CIBIL score for a home loan, as it indicates that the candidate has been struggling to repay previous or ongoing EMIs on time. Such instances lead to the rejection of a home loan application. Nevertheless, one can get a housing loan with such a CIBIL score if they can bring a guarantor or apply for this credit facility with a co-applicant or if they provide sufficient downpayment.  |
Also Read: Guide on How to E-Verify Income Tax Return for AY 2022-23
How to Check CIBIL Score Online?
Candidates can check their CIBIL scores online by following these simple steps:
First, visit the official website of TransUnion CIBIL and then click on the "check my CIBIL score" or "get your credit score" option. 
Pick the desired subscription plan and fill up all the details for identity proof. 
Choose the "Proceed to payment" option. 
Following this, the CIBIL score will be mailed to the registered email ID within 24 hours. 
Further, one must keep in mind that they can check their CIBIL scores for free only a single time in a year. To check the CIBIL score multiple times, they must opt for a subscription plan per their needs.
Also Read: CIBIL Score for Home Loan: All You Need to Know
Final Words
Purchasing or building a home is one of the biggest financial decisions for most individuals. A good CIBIL score is crucial for a home loan, especially if someone wants to borrow at low-interest rates. Banks can reject applications or offer home loans at higher interest rates to people with a poor CIBIL score. So, one should maintain a decent CIBIL score for a home loan to become the owner of his/her dream home.
Frequently Asked Questions:
What CIBIL score is good for a home loan in India? 
A CIBIL score of 750 or more is regarded as a good credit score for home loans in India. Individuals with this CIBIL score can enjoy benefits, such as fast loan approvals, low-interest rates and long repayment tenure. 
How to check the CIBIL score online? 
Individuals can check their CIBIL scores by visiting the official website of TransUnion CIBIL. They will have to make a payment to choose the subscription plan and fill out all the details. Following this, the CIBIL score of the applicant will be mailed to them within 24 hours. 
Does CIBIL score affect home loan eligibility? 
Yes, the CIBIL score affects home loan eligibility as it reflects the creditworthiness and repayment behaviour of an applicant. These factors are taken into consideration by the lenders while sanctioning a home loan application.