Best Investment Plans for 10 Lakhs
9 min read • Published 5 November 2022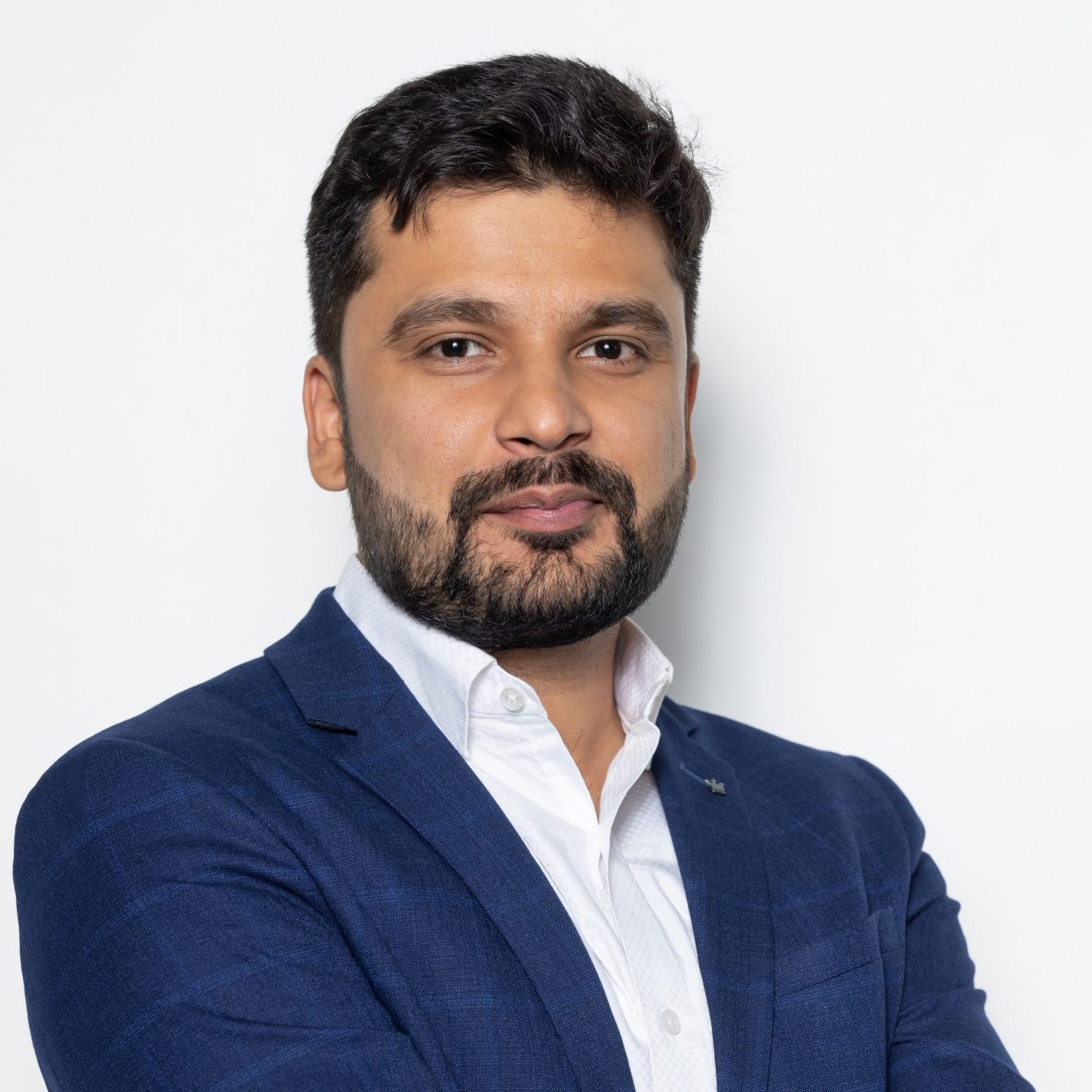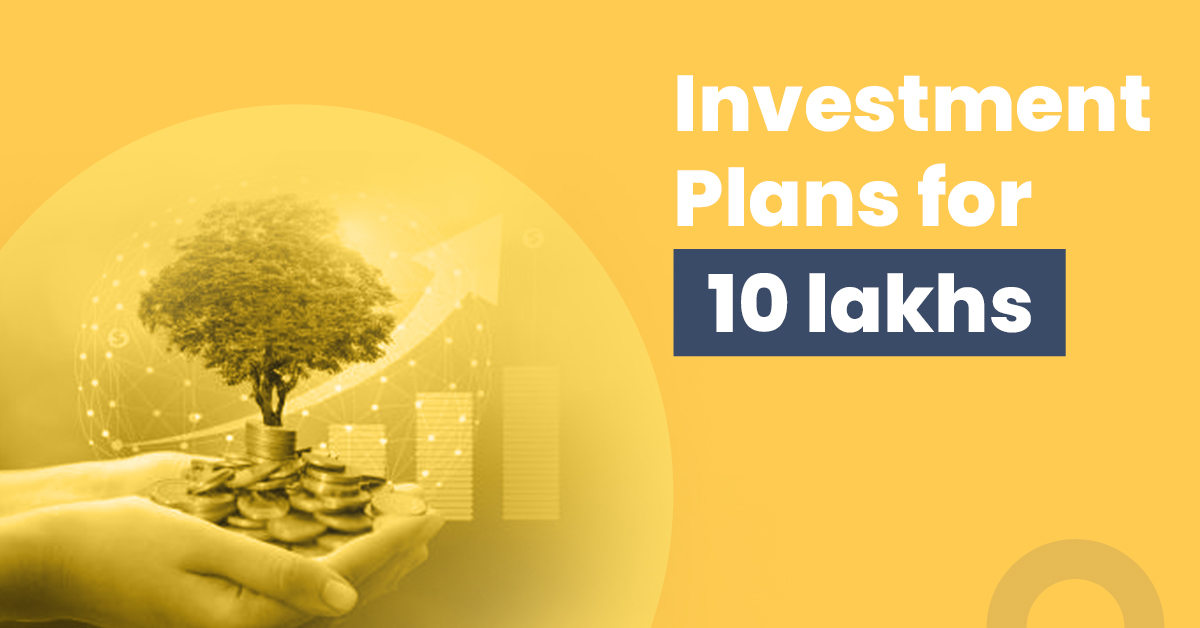 Multiple financial instruments provided by both banking and non-banking financial companies are available in the market to serve your investment appetite. When looking to invest 10 lakhs, it is best to explore all avenues and make an informed decision.
FDs, PPFs, and other bank deposits are some options for investing your savings. These methods of investing are called low-risk investments. In contrast, high-risk investments include investing your money in mutual funds and systematic investment plans. A few people invest in bonds as well to gain high returns, while a few take up insurance policies to invest a lump sum amount and await returns. It depends on the individual's needs and the amount of risk they are willing to take.
You could opt for low-risk investments if you need a steady income with steady returns. If you need very high returns and are ready to take risks, you can choose high-risk investments. This article will explore some of the best investment plans for 10 lakhs.
The Thought Process of Investing Ten Lakh Rupees
If you have ten lakh rupees, where should you invest? Now, that is a huge sum of money that requires careful consideration. There are no straightforward rules present that can tell you which one is the best investment plan for 10 lakhs. However, 2 considerations can make your decision easier.
The amount of returns you get after the tenure is complete is key to making a decision.
When the returns are high, the returns come with a risk. If you are ready to take a risk, you can opt for high-return investments.
Deciding based on the rate of return
Few instruments offer a hefty return interest percentage. While a few provide low returns but perform well in the current market situation. Between the two, it is up to the individual to choose an investment type. The returns may be huge when a higher-risk investment is made for a shorter tenure. But, this purely depends on the performance of the investment company. However, an investment with a lower return per annum and a longer tenure may still offer a huge return at the end of the tenure.
Also Read: Compare Online Money Back Policies In India
Picking the best instrument
You can invest ten lakhs as a whole in a mutual fund. Or, you can invest the same in parts in a systematic investment plan (SIP); investments can also be made in digital gold or Sovereign Gold Bonds (SGB). It all depends on the returns and the tenure. You have to evaluate all these options carefully and make the right choice accordingly.
How to Invest 10 lakhs?
Here are some investment plans for 10 lakhs you can explore.
Low-Risk Investment Plans
Here is a list of all the low-risk investment plans that you can pick and benefit from if you are unwilling to take a risk.
Fixed Deposits (FD)
The lump sum amount of ten lakhs can be deposited in a fixed deposit, which is available in all banks and post offices. The amount serves as a deposit for a predetermined period, called tenure. During that period, interest is paid compounded to the account holder. Typically, an interest rate of 3% to 7 % per annum is provided to the individuals. The interest rate can differ with different banks. Senior citizens benefit from a 0.5 percent interest rate increase over standard rates.  Money deposited in the fixed deposit account is backed by the RBI, and assured returns are guaranteed. People who are not willing to take risks but expect a decent return can opt for this instrument.
Recurring Deposits (RD)
This is similar to an FD, but you must invest in instalments over the entire tenure. The interest is still compounded, but because the amount is paid in instalments, the overall returns are slightly lower than the FDs. Individuals who have the option to split their money can use this method of deposit.
Insurance Schemes with Returns
There are certain insurance schemes available that also provide returns at the end of the tenure. These schemes are often referred to as "Term Insurance Plan With Return Of Premium" by the banks. While these plans do not provide very high returns compared to the FD, they can be used as a backup to face unfortunate incidents.
Sovereign Gold Bonds (SGB)
Government securities denominated in grams of gold are known as SGBs. These bonds are provided by RBI and come with eight-year tenure. You can invest a lump sum in this bond to the equivalent value of gold at that time. Gold prices are constantly rising; hence returns are stable at the end of the tenure.
Also Read: Best Investment for 50 lakhs to Get a Monthly Income
High-Risk Investment Plans
In contrast to the above, a few plans offer high to very high returns. But, they come with a risk, which can be in terms of the returns percentage being very low. Or even the investment amount is not returned.
Mutual funds
The most high-risk investment plan is mutual funds. They offer very high returns, even for a shorter tenure. But, the returns are not stable and are subject to market conditions. So, instead of investing the entire amount in a lump sum, people choose to split it into parts and invest. This option of investing is called the systematic investment plan. Mutual fund companies also have tie-ups with insurance providers, who offer insurance and returns after the tenure. These plans are commonly called Unit-Linked Insurance Plans (ULIPs).
Five Smart Things You can do with Rs. 10 Lakh
Public Provident Fund (PPF)
PPF is available in all banks and post offices. Individuals can invest up to INR 1.5 lakhs per year for a period of 15 years in this plan. The interest rate currently is 7.1%and is subject to change every quarter. The most crucial benefit of this scheme is that it falls under the EEE tax exemption bucket. Therefore, the principal, interest, and maturity amounts are all exempted from tax. The only drawback of this scheme is the lock-in period of 15 years.
Digital Gold
Buying gold can also attract making charges, which can go from 12 to 30 percent. But the problem is solved when you invest in digital gold. The equivalent amount of gold is bought and stored in a digital vault based on your investment. This investment method is highly liquid, meaning that at any time you can sell the gold and convert it to money. A few vendors also offer door delivery of gold coins and bars when people wish to convert digital into physical gold. This is one of the best among the various investment plans for 10 lakhs.
Sukanya Samriddhi Yojana (SSY)
It is similar to PPF but can only be opened if you have a girl child. This scheme was introduced to support the girl child's financial needs for education and marriage. The upper limit of the investment is INR 1.5 lakhs per year. This scheme is offered at an interest rate of 8.0% that is revised every quarter by the Government. 
Kisan Vikas Patra (KVP)
The Kisan Vikas Patra facilitates long-term savings by allowing people to make small savings investments. Due to its low risk and guaranteed returns, it is an attractive investment instrument. This scheme aims at doubling your investment amount in a predefined time. The tenure is 123 months, and an interest rate of 7.5% is offered. So, for example, if you invest ten lakh rupees today, you could receive twenty lakhs at the end of the tenure.
Insurance Schemes
When you do not want any returns but want to secure loss of life and health, you can choose an insurance plan. A few plans also offer a return on investment when no claims are made during the tenure.
Also Read: Best One-Time Investment Plans
Concluding Thoughts
Here we mentioned some investment plans for 10 lakhs to help you make an informed decision and start your investment journey. However, there are still a lot of financial instruments available, each having its benefits and drawbacks. The method to select one depends on the individual's choice and many factors like returns, risk, and security. With inflation highly affecting our day-to-day life, it is better to start investing the amount we have rather than have it idle in hand or in a savings account.
Frequently asked questions
Can I invest money online?
All the banks provide internet banking facilities, and you can easily invest online. Each bank also provides its own mobile application, which can be used to begin investments. Popular investment plans like FD, RD, PPF, and SGB can be easily opened online. Through online channels, mutual fund schemes and SIPs can also be opted for.
Is gold a good investment?
Gold rates are volatile and subject to increase and decrease on a daily basis. But in the long run, statistics show that the gold price can only increase. Therefore, do not buy gold if you wish to make a short-term investment. But, if you want to make a long-term investment, you can invest in physical or digital gold. Your investment can even double based on tenure.
Which is better, savings or investment?
Savings and investments both provide returns. But, a savings account yields  very low interest compared to investments. However, savings are very secure, but other investments are prone to risks.
Can we invest money for a monthly income?
Yes, there are schemes where investments are made, and a guaranteed income is returned every month during the tenure. For example, even FD is one good option, where the interest can be set monthly, which acts like a monthly income.
How much should you invest or save monthly?
It is better to save or invest 10 to 20% of your monthly take-home salary. Statistics show that this method provides financial backup for the individual in an emergency or other needs.
Is it good to break an investment plan in the middle?
Breaking an investment plan in the middle of the tenure is not advisable. It attracts penalty charges and might not yield the expected returns. If the tenure reduces, the total returns paid back to the customer also reduce.