Guide for Commercial Real Estate Investment in Amravati
9 min read • Published 23 October 2022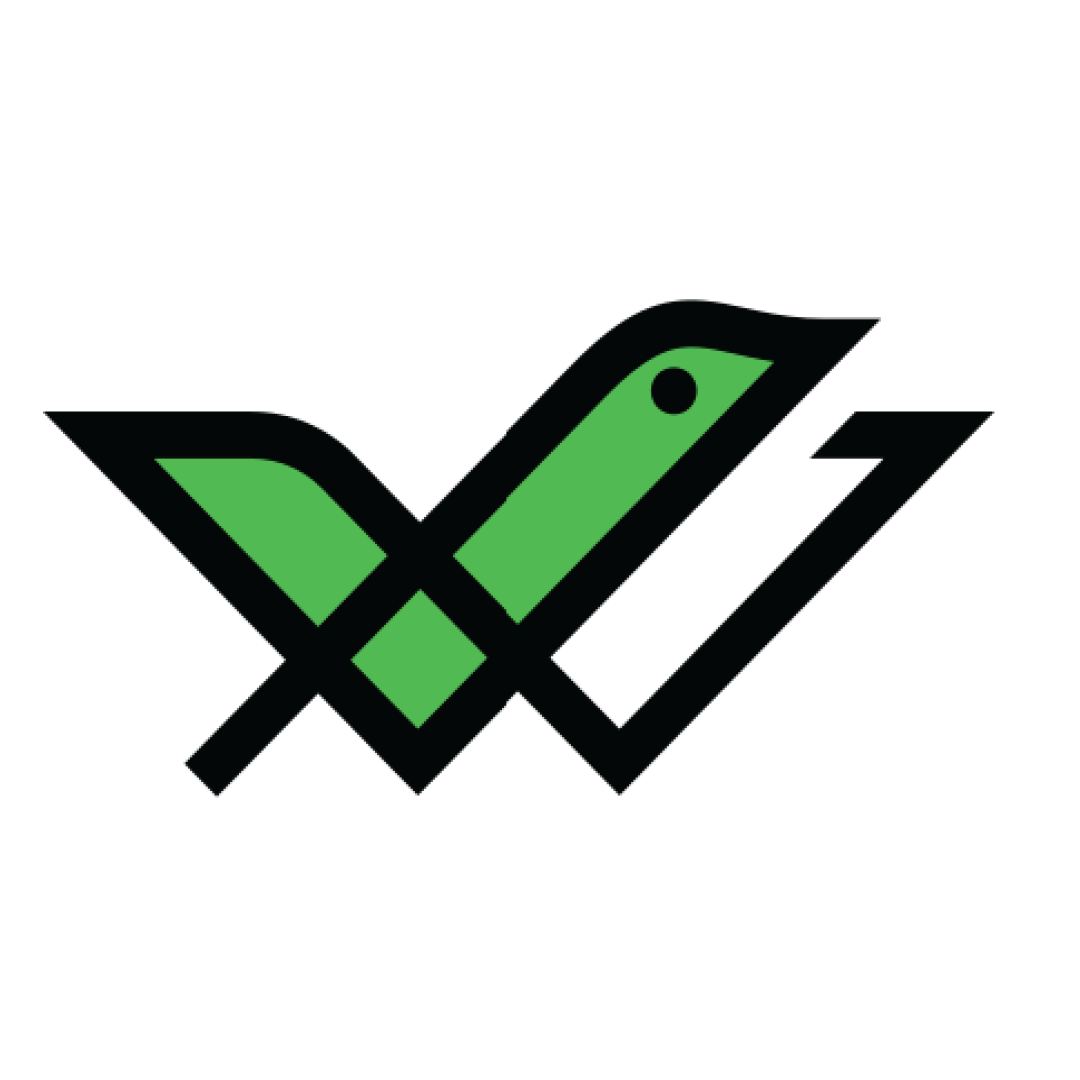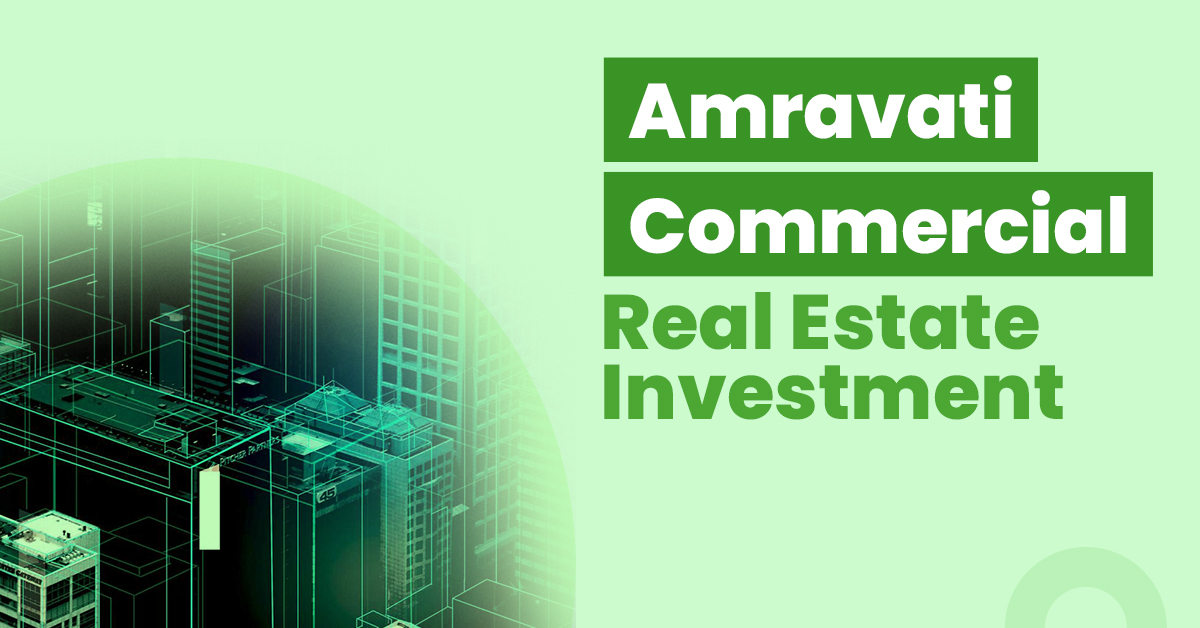 Amravati is the 7th largest metro city in Maharashtra. The Madhya Pradesh state border surrounds the city on the north and west, Akola and Yeotmal in the south, and Wardha and Nagpur on the east.
Agro-based industries prevail over Amravati's economy and commerce. The rich black soil and appropriate climate provide an idealistic environment for cash crop cultivation. Furthermore, the city is one of the top cotton-producing units in Maharashtra, with Sorghum being the major grain produced. With a forest cover of around 3,577 sq. km, the city has an abundant supply of teak and bamboo trees that supports its forestry industry.
Amravati is also known for tourism and temples. Amravati is home to the only hill station in the Vidarbha region and also to Shri Ambadevi Temple. A well-connected transport network facilitates the industries and tourism in Amravati. With these flourishing agriculture and tourism industries, Amravati has emerged as a prime location for commercial real estate investments.
Read the following sections to understand the real estate potential in Amravati.
Top Reasons to Invest in Commercial Real Estate in Amravati
The following are a few reasons that make Amravati an ideal location for investing in commercial real estate.
Amravati has a favourable climate and a proper water supply network that supports an extensive agricultural industry. Over 70% of the Amravati district's population is engaged in agriculture and associated industries.
The main crops grown in Amravati are cotton, jowar, groundnut, various pulses and oilseeds like sesame seed, mustard seeds, safflower, etc. Farmers also grow cash crops like chillies, turmeric, ginger, garlic, fenugreek, etc.
With Amravati's ongoing agricultural development, commercial industries producing fertilisers, agricultural raw materials, and hardware are in great demand.
The city has always been a prominent tourist attraction due to the presence of various ancient Hindu relics. Thousands of pilgrims and tourists visit Amravati for its scenic Melghat Tiger Reserve, the age-old Ambadevi Temple and Jawahar Gate Front.
Commercial real estate catering to hotel accommodations and restaurants can earn higher profits and returns over time.
Amravati is connected to 10 districts in Maharashtra via the NH-6, the longest National Highway in the state. It also connects the city to Gujarat, Chhattisgarh, Odisha and West Bengal.
The city has three major railway stations, New Amravati railway station, Badnera Railway Station and Amravati Railway Station, which run along the Howrah-Nagpur-Mumbai line. There is proper availability of trains which connect Amravati to Jabalpur, Wardha, Surat, Mumbai, etc. The nearest airport to the city is located 15 km from Amravati at Belora.
Commercial Real Estate Investment Opportunities in Amravati
Rajapeth is a well-known locality in Amravati. It is home to several reputed educational institutions and healthcare centres. This has led to an increase in demand for student accommodations and medical stores here. The locality also has excellent transport connectivity to facilitate smooth commercial transit.
Therefore, the locality can be an excellent option for investing in the entertainment and accommodation businesses.
Prices of commercial properties in Rajapeth are around ₹7 crore.
Sai Nagar is one of the prominent localities in Amravati, situated near two rivers- Domi and Chohan. The locality also shares proximity to happening locations like Chandurbazar and Morshi. Furthermore, the locality is also accessible to the Amravati railway and Badnera Junction Railway Station.
Apart from these, Sai Nagar is easily accessible via state-owned buses and has cheap labour, which has increased the demand for commercial real estate.
Commercial properties are available in Sai Nagar for lease at ₹20,000 to ₹1 lakh/ per month.
Also Read: Guide for Cochin Commercial Real Estate Investment
Things to Consider Before Investing in a Commercial Property in Amravati
Here are some points that an investor needs to take into consideration while investing in commercial real estate in Amravati:
A lease is a contract that binds a property owner and a tenant for a stipulated time. It is vital for investors to thoroughly understand the lease structure, as there may be hidden clauses in it. Therefore, one may appoint a legal assistant to fully comprehend the lease structure to avoid future complications.
You need to thoroughly profile a builder based on his/her portfolio before entering into a contract with him/her. A builder's portfolio includes all the past projects and the completion rate. To verify the legitimacy of a builder, you can contact investors and residents associated with the builder's past projects.
The Real Estate Regulatory Authority is a statutory body which comes under the Real Estate (Regulation and Development) Act 2016.
Every builder or broker must register their commercial real estate on the Maharashtra RERA portal. You can verify your shortlisted properties by visiting this website.
Stamp Duty in Amravati
The stamp duty in Amravati is as follows
| | | | |
| --- | --- | --- | --- |
| Category | Within a Municipal Urban Area | Within a Municipal Council or Cantonment | Within a Gram Panchayat |
| Stamp Duty for men | 6% of the property's market price | 4% of the property's market price | 3% of the property's market price |
| Stamp Duty for women | 5% of the property's market price | 3% of the property's market price | 2% of the property's market price |
To get fixed returns on carefully curated bonds that beat inflation, starting at just ₹10,000, visit our website and get upto 11% fixed returns.
Registration Charges in Amravati
Here is the list of registration charges in Amravati
| | |
| --- | --- |
| Category | Registration Charges |
| Male | 1% of the property value |
| Female | 1% of the property value |
Also Read: Guide for Sangli Commercial Real Estate Investment
Amravati Commercial Real Estate Sector: What's the Forecast?
Amravati is a small developing city with a lot of future potentials. It has a considerable workforce, and fertile soil and is well-positioned along the Mumbai-Kolkata highway, NH-6. Moreover, the city is growing rapidly due to the many development projects carried out by the Maharashtra Industrial Development Corporation.
The Union Minister for Road Transport and Highways, Shri Nitin Gadkari, recently laid the foundation stone for the country's 255-km long highway project worth ₹1,945 crore at Amravati. The project aims to improve the district's connectivity with prime agricultural hubs.
Furthermore, plans have been announced to connect the cities in and around Vidarbha by mini metro. In addition, a hefty sum of ₹13.9 crores has been allocated for the road improvement project from Chandur Bazar to Sarjapur road.
Amravati has recently witnessed tremendous market growth and infrastructural development over the years due to the active involvement of the Maharashtra Government. Therefore, there are excellent commercial real estate investment prospects in this city.
Commercial Real Estate vs Other Asset classes
Following are a few points comparing commercial real estate with other asset classes:
Commercial Real Estate vs Residential Real Estate
Commercial real estate yield significantly higher returns compared to residential real estate. However, residential real estate is cheaper and benefits investors with various tax deductions if they take a home loan. Furthermore, residential real estate is subject to higher risk as tenants tend to keep changing, whereas commercial real estate is leased for a longer term.
Commercial Real Estate vs Bond
Bonds are a more secure mode of investment compared to commercial real estate. However, commercial properties yield higher returns over the long term than bonds. They are also subject to better tax benefits.
Want to invest in bonds to earn higher returns at minimum risk? Register with us now and start investing.
Commercial Real Estate vs Gold
Gold is a relatively safe mode of investment. It has higher liquidity compared to commercial real estate. Furthermore, gold is suitable for both short and long-term investments. Commercial real estate, on the other hand, yields higher returns and is more suitable for long-term investment.
Commercial Real Estate vs Mutual Funds and Stocks
Mutual funds and stocks can earn much higher returns as compared to commercial real estate. However, commercial real estate usually provides consistent returns, whereas mutual funds and stocks are subject to market volatility.
Following is a tabular comparison of commercial real estate against other asset classes based on returns, liquidity, volatility, risk, and ticket size.
| | | | | | |
| --- | --- | --- | --- | --- | --- |
| Parameters | Residential Real Estate | Stocks & Mutual Funds | Gold | Commercial Real Estate | Bonds |
| Returns | Moderate | High | Moderate | High | Moderate |
| Liquidity | Low | High | High | Low | Moderate |
| Risk | Low | High | Low | Low | Moderate |
| Volatility | Low | High | Low | Low | Low |
| Ticket Size | High | Varies | Low | High | Varies |
If you plan for bond investment in low-risk bonds and earn stable returns, visit our homepage. Here you will find numerous bonds trending in the market. Register now and start investing with no hidden charges.
Steps to Invest in Commercial Real Estate in Amravati
Follow these simple steps to invest in commercial properties in Amravati:
Step 1: Analyse the budget you are willing to allocate to purchase commercial real estate.
Step 2: Choose a few locations where you would like to invest and which match your requirements.
Step 3: Inspect the site to check the locality, business connectivity, etc. You may consider appointing a professional real estate broker for the same. Checking the RERA authenticity is also a must.
Step 4: Finalise the deal, and contact a legal assistant to proceed with the documentation and stamp duty and registration charges formalities.
Step 5: Pay the brokerage and lawyer fees. Finally, get your newly purchased commercial real estate insured.
Final Word
Amravati city is an important business and tourism hub in Maharashtra, undergoing exponential infrastructural development. Furthermore, the city is connected to some of the biggest business cities in the nation, like Ahmedabad, Surat, Kolkata, etc.
Investors can look to purchase warehouses and agriculture-based shops or industries due to their high demand. Similarly, hotels and restaurants are in high demand as many tourists come to Amravati.
Frequently Asked Questions
What are some prime locations in Amravati to invest in commercial real estate?
Some prime locations in Amravati to invest in commercial real estate are Rajapeth, Sai Nagar, Dastur Nagar, Navsaari, and Rahatgaon.
What are the disadvantages of investing in commercial real estate?
Commercial real estate has low liquidity. One can not sell it at short notice in time of need, compared to gold and other asset classes.
What is stamp duty?
Stamp duty is a designated amount that has to be paid to the state government before buying a property. It acts as official evidence of the sale.
What are some popular tourist places in Amravati?
Ancient temples like the Ambadevi Temple, Shri Bhakti Dham Temple, Chikhaldara Wildlife Sanctuary and Melghat Tiger Reserve are some prominent tourist places in Amravati.