Guide for Cochin Commercial Real Estate Investment
9 min read • Published 23 October 2022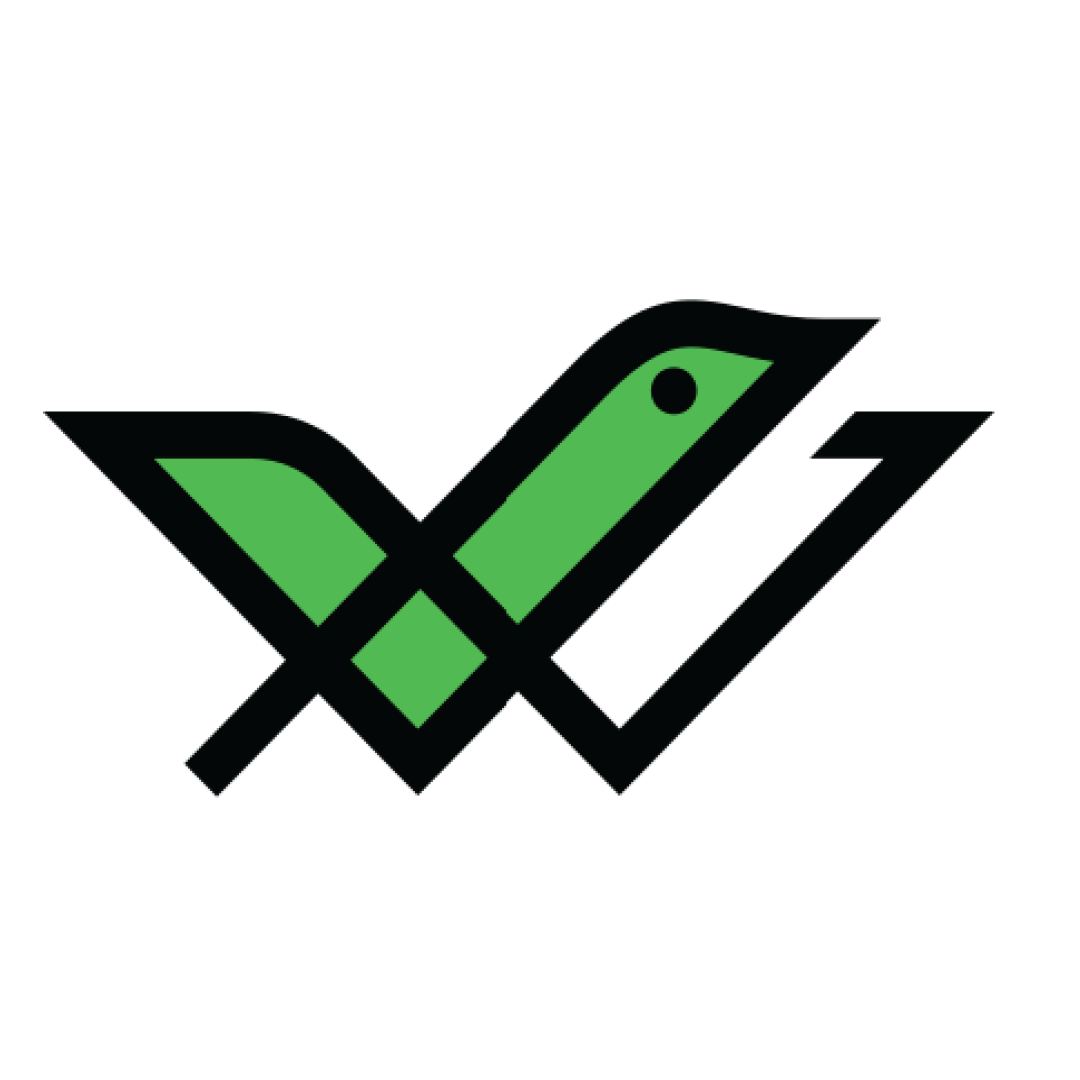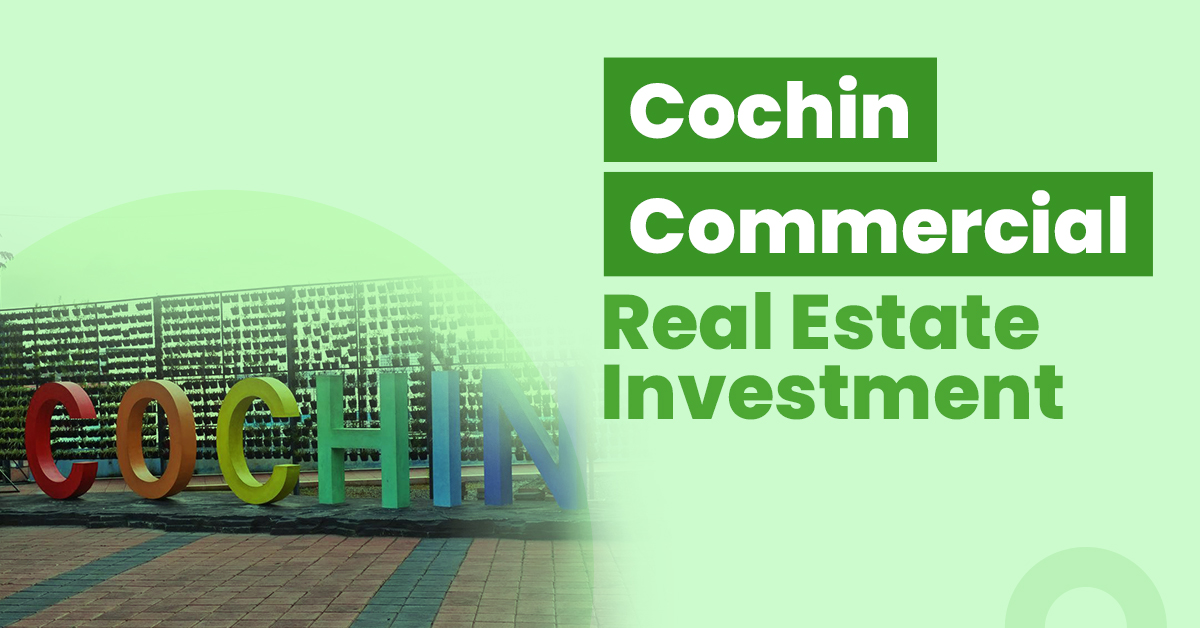 Cochin, or Kochi, is the commercial and financial capital of Kerala. The current GDP growth of Kochi is 8.3%. This proves that Kochi is one of the fastest-developing tier-2 cities.
Kochi is also one of the 17 leading industrial cities in India. Some predominant industrial sectors in this city are tourism, shipbuilding, IT, chemical industry and import/export. Moreover, owing to its location on the shores of the Arabian Sea, Kochi acts as a major port in the country.
A number of factors make Kochi ideal for commercial ventures. It has a vast coastline and a natural harbour, which facilitates international shipping. Moreover, this city has extensive inter-city connectivity, relatively cheap transportation and an international airport capable of handling large traffic.
Recent growth in its port infrastructure and foreign investments makes it one of the best locations for commercial real estate investments. Read along to learn all about investing in commercial properties in Kochi.
Also Read: Guide for Bhavnagar Commercial Real Estate Investment
Top Reasons to Invest in Commercial Real Estate in Cochin
The list below highlights some significant reasons to invest in commercial real estate in Kochi.
Kochi attracts tourists across India and worldwide with its rich past and natural beauty. This city is surrounded by scenic beaches, backwaters and the Periyar National Park. In addition, there are old churches, temples, synagogues and museums to visit.
As a result, resorts and hotel chains are growing business in Cochin throughout the year. Hotels, restaurants, cafes or shops are in very high demand in Kochi, and you can get high rental gains from such commercial properties.
Kochi hosts some major IT companies and their subsidiaries. Additionally, these companies act as vital employment hubs for the people of Kerala. IT companies like TCS, Wipro and Cognizant have offices in Cochin.
Kochi attracts many large MNCs due to the investor-friendly policies of the Kerala Government. Moreover, the city has the highest literacy rate in India, which ensures a highly skilled workforce. This also attracts real estate investors who want to make an income from commercial properties like office spaces.
Hub of Import/Export Industry
Owing to its strategic location, the docks of Kochi Port serve as a significant hub for importing and exporting goods to and from India. Spices, marine products, jewellery, gems, cashews and cotton garments are a few items exported from Kochi.
This city's extensive connectivity allows it handles a large volume of imports/exports. Several international cruise terminals and marinas are being constructed to improve the city's transportation capacity. Real estate investors can invest in properties like warehouses to aid this large import-export business here.
Investment Opportunities for Commercial Real Estate Investment in Cochin
Here are some places to consider investing in commercial properties in Kochi.
Edapally is a central commercial hub in Kochi, India. This is one of the fastest developing cities in this city.
Edapally is connected to the neighbouring industrial town of Aroor via the Cochin Bypass. Furthermore, this area hosts the busiest intersection of roads in Kochi and has several restaurants and shopping centres.
As a real estate investor, you can invest in office spaces, shops, showrooms, and spaces for gyms to earn substantial rental gains. Property prices in Edapally approximately range from ₹40,000 to ₹10 crore.
Kakkanad is a popular residential and commercial region in Kochi. This place hosts the Cochin Special Economic Zone and KINFRA Export Promotional Industrial Park.
Kakkanad is also home to the most prominent IT township in India. This zone hosts several IT parks like Infopark, Smart City, Trans-Asia Tech Tower, Electronics City, Kochi and Muthoot Technopolis. Therefore, real estate investors can earn high returns by investing in office spaces and showrooms here.
Property prices in Kakkanad range from ₹10 lakh to ₹12.6 crore.
Things to Consider before Investing in a Commercial Property in Cochin
You need to consider some points before investing in commercial real estate in Kochi.
If you are planning to invest in an under-construction building, consider researching the builder's profile. This will help you gain insights into their past works and successful projects. This research is essential as properties made by credible builders have high-quality construction work and can fetch high ROI.
The Real Estate Regularity Authority Act (2016) mandates the formation of a Real Estate Regularity Authority (RERA) to maintain accountability and transparency in the real estate sector.
Under this, every builder and broker in Kochi must register their properties under the official RERA portal of the Kerala Government. You should check your shortlisted properties' authenticity here before purchasing.
Infrastructure plays a significant role in setting a particular property apart. Therefore, you should consider conducting an on-site survey before investing to check the property's ground situation. Ensure to check the condition of facilities like parking space, storage, ventilation, functioning lifts and CCTV for security.
A property's infrastructure also reflects its business goals and future potential. For example, a commercial property intended for use as a warehouse must have adequate space.
Stamp Duty in Cochin
The stamp duty of commercial properties in Cochin is provided below:
| | |
| --- | --- |
| Category | Stamp Duty |
| Male | 8% |
| Female | 8% |
| Male + Female | 8% |
| Female + Female | 8% |
| Male + Male | 8% |
Registration Charges in Cochin
The table given below displays the registration charges applicable to commercial properties in Cochin.
| | |
| --- | --- |
| Category | Registration Charge |
| Male | 2% |
| Female | 2% |
| Male + Female | 2% |
| Female + Female | 2% |
| Male + Male | 2% |
Also Read: Guide for Amravati Commercial Real Estate Investment
Commercial Real Estate Sector in Cochin: What's the Forecast?
Kerala ranks as the 9th largest state in India. Kochi sits at the position of the wealthiest city in Kerala, with a per capita income of ₹2,51,104. Due to the economic opportunities in this city, Kochi attracts a large population from other parts of Kerala and the neighbouring states. However, the living and healthcare expenses here are comparatively less, which makes this city a great place for real estate investments.
A number of projects have been approved in this well-developed city. The Kochi Corporation has planned development projects worth ₹173 crore in different areas such as infrastructure, road construction, drinking water and agriculture. These projects are likely to boost the city's real estate sector.
Besides tourism, this city also has a Special Economic Zone that attracts several global companies. Therefore, you can find immense opportunities to invest in spaces like resorts, hotels, restaurants and office spaces to attract global tenants.
Commercial Real Estate vs Other Asset Classes
Here are a few differences between commercial real estate and other asset classes regarding ROI.
Commercial Real Estate vs Residential Real Estate
Commercial properties are relatively more expensive than residential properties. As a result, you can earn higher returns on investment from the former than the latter. However, owing to their soaring prices, commercial properties face more credit risks than residential properties.
Commercial Real Estate vs Bonds
Both bonds and commercial properties are excellent sources of passive income. However, commercial properties offer higher returns than residential ones. Also, bonds have a more liquid market than commercial properties. This is because finding tenants for commercial properties is time-consuming.
Commercial Real Estate vs Stocks and Mutual Funds
The stock market has a volatile nature. You need a comprehensive idea about this marketplace to invest in stocks and mutual funds or risk facing significant losses. On the other hand, commercial properties are less risky and can fetch you stable ROI.
Commercial Real Estate vs Gold
Commercial real estate offers higher returns than gold. Also, gold has a more liquid market, as buying and selling gold is easier. Furthermore, gold is suitable for both long-term and short-term investments, while commercial properties are only suitable for long-term investments.
The table given below compares the above asset classes based on their liquidity, volatility, risks and ticket price.
| | | | | | |
| --- | --- | --- | --- | --- | --- |
| Parameters | Commercial Real Estate | Stocks and Mutual Funds | Gold | Residential Real estate | Bonds |
| Returns | High | High | Moderate | Moderate | Moderate |
| Liquidity | Low | High | High | Low | Moderate |
| Risk | Low | High | Low | Low | Moderate |
| Volatility | Low | High | Low | Low | Low |
| Ticket price | High | Varies | Low | High | Varies |
If you plan for bond investment in low-risk bonds and earn stable returns, visit our homepage. Here you will find numerous bonds trending in the market. Register now and start investing with no hidden charges.
Steps to Invest in Commercial Real Estate in Cochin
Follow the given steps to invest in commercial real estate:
Step 1: Fix your budget and goal before investing.
Step 2: Conduct thorough research on potential locations and sites that may flourish in future.
Step 3: Shortlist a few sites suiting your budget.
Step 4: Conduct on-site research to analyse the ground situation. You can consult a real estate expert to understand the prospects of these locations.
Step 5: Finalise a commercial property that fits your budget and investment goals.
Step 6: Assess the official documents like title deed, property assessment extract, foundation certificate, etc., and complete the transaction with the seller.
Step 7: Complete the stamp duty and registration formalities to transfer the property in your favour.
Step 8: You need to pay service fees to brokers or real estate consultants for availing their services.
Final Word
Investing in commercial properties in Kochi can fetch you high returns. However, like every investment, commercial properties in Cochin also carry certain risks. Therefore, consider following the above tips to invest in commercial properties and ensure to follow the RERA guidelines of Kerala.
Frequently Asked Questions
What are the major IT companies in Cochin?
Tata Consultancy Services, Cognizant, Webdew, Infocom, Blue Horizon Infotech, Infosys, Wipro, Ernst and Young, Sutherland and KPMG are a few prominent IT companies in Cochin.
What documents will I receive on purchasing commercial properties in Kochi?
On purchasing commercial properties in Kochi, you will receive certain documents as proof of ownership. These documents include the mother deed, sale deed, building approval plan, betterment charges receipt, stamp duty, encumbrance certificate and latest tax paid receipt.
What are the advantages of investing in commercial properties in Kochi?
By investing in commercial real estate, you can build substantial equity. You can also get stable cash flow from rentals and earn substantial profits by selling the property.
What is a better investment in Kochi- Residential or commercial real estate?
Both commercial and residential investments in Cochin can help you fetch higher returns. However, you need a clear idea of your budget and risk appetite to decide the type of real estate you wish to invest in.