Guide for Agra Residential Real Estate Investment
8 min read • Published 21 October 2022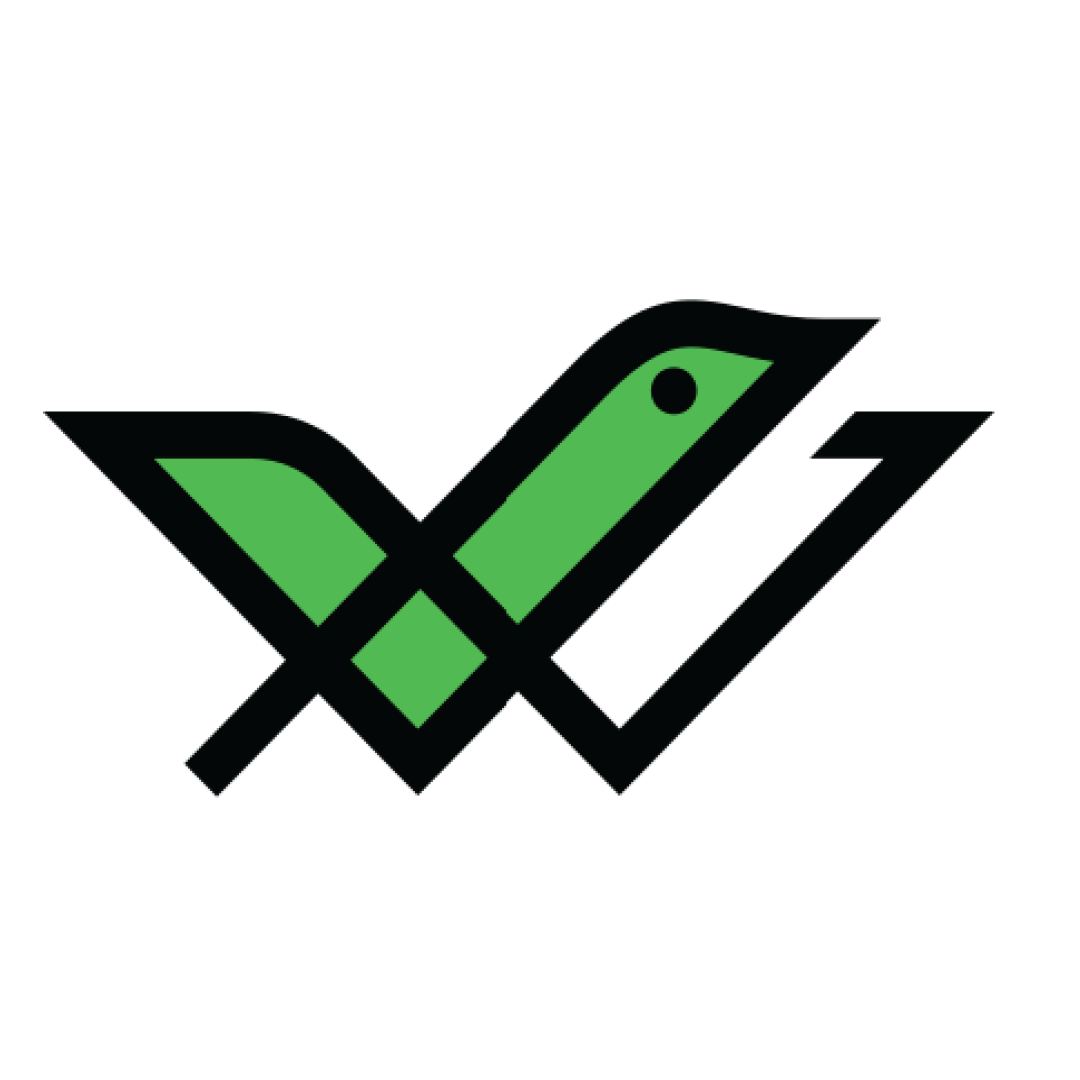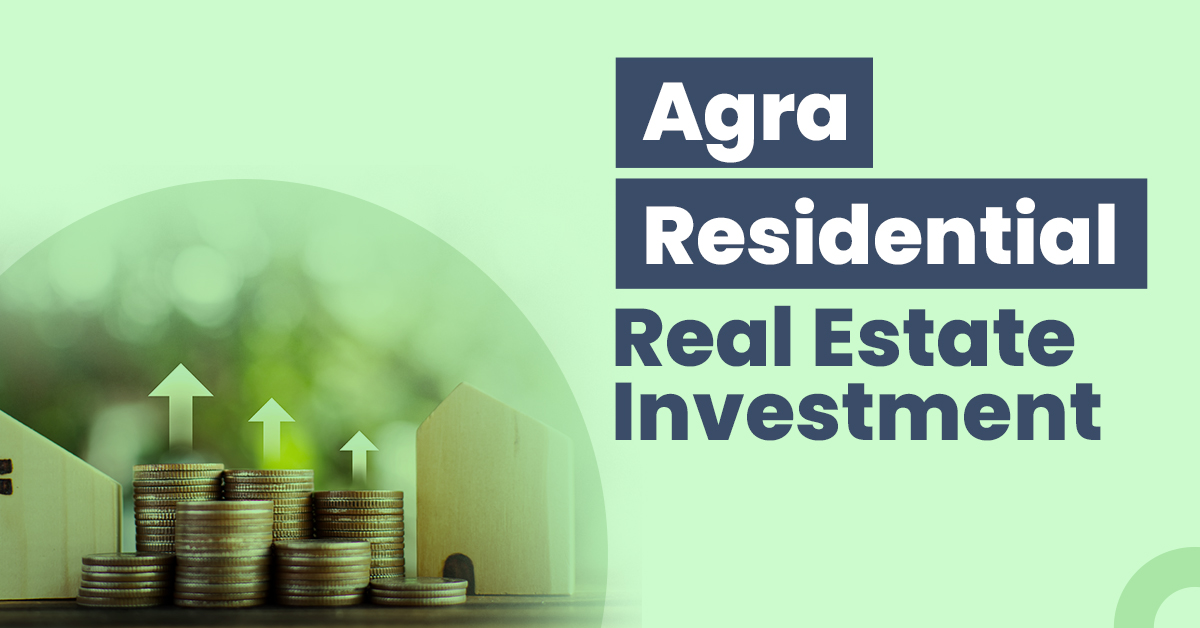 Uttar Pradesh. In the far southwest, a plain area contains the city, while hills surround it. Agra district covers a total area of 10,863 sq km with a total population of 44,18,797.
Agra is in proximity to significant cities. For example, the state capital Lucknow is 363 km to the east, and the national capital Delhi is 200 km to the north. Moreover, Agra is a popular tourist destination because of its architectural wonders, such as the Taj Mahal, Fatehpur Sikri, Agra Fort, etc.
Let's discuss how investing in residential real estate in Agra can earn a profitable return.
Top Reasons to Invest in Agra Real Estate
Here are some reasons why you should invest in residential real estate in Agra:
Population Growth
You should always consider a city's population growth before investing in its residential real estate sector because the higher the population growth, the more ROI you will be able to generate from your investment in real estate. With a booming tourism industry and the state's tourism initiatives, it is quite evident that Agra's population will increase exponentially.
Property Appreciation Rate
Along with population growth, consider checking the property appreciation rate in this area. It is the annual increment of property value in that area. It will help you analyse how much profit you can generate from selling the property.
As one of the major cities with swift connectivity to all the major cities in Northern India, Agra's property rates will witness great appreciation in the upcoming years.
Connectivity Development
Agra is the second most visited city in our country as it is a part of the Golden Triangle, joining Delhi and Jaipur. Also, Agra is expected to have a Metro network by the year 2024, which will further boost its connectivity. In addition, Jewar Airport is to improve its connectivity facility further.
Residential Real Estate Investment Opportunities in Agra
You can find some of the best real estate investment opportunities in the following locations in Agra:
Patholi
Patholi is one of the poshest localities in Agra. Residential properties in this area have all the basic amenities and facilities, such as hospitals, schools and markets nearby. Properties for sale in this area range between ₹20 lakh and ₹40 lakh.
Shashtripuram
You will find some of the premium properties in this locality, and they offer a comfortable and lavish lifestyle. It is located near the Chennai-Delhi Highway and offers excellent connectivity to other parts of the city through NH-2 and NH-11 highways.
Read Also: Guide for Tirunelveli Residential Real Estate Investment
Things to Consider Before Buying a Residential Property in Agra
Here are some things you should consider before investing in residential properties in Agra:
Location & Neighbourhood
One important thing you should consider before going ahead with any investment decision is checking the locality, neighbourhood and connectivity. There should be ample transportation options in the area to help daily commuters. Also, safety and security are important aspects that should be kept in mind.
RERA Verification
You can check the authenticity of the builder and property by visiting the RERA portal of Uttar Pradesh. The Real Estate Regulatory Authority (RERA) is an administrative body formed by the Real Estate (Regulation and Development) Act of 2016. It aims to maintain accountability and transparency in India's real estate industry.
Builders and brokers of a particular state must register themselves and their properties on the state RERA portal.
Stamp Duty in Agra, Uttar Pradesh
Stamp duty in Uttar Pradesh is relatively higher than in the other states. It is because every locality in UP follows a different circle rate. Find out the details in the following table:
| | |
| --- | --- |
| Ownership Type | Stamp Duty |
| Female | 6% |
| Male | 7% |
| Joint (Male + Female) | 6.5% |
| Joint (Female + Female) | 6% |
| Joint (Male + Male) | 7% |
Registration Charges in Agra, Uttar Pradesh
Refer to the following table to get the details regarding registration charges in Agra, Uttar Pradesh:
| | |
| --- | --- |
| Ownership Type | Registration Charge |
| Female | 1% of property value |
| Male | 1% of property value |
| Joint (Male + Female) | 1% of property value |
| Joint (Female + Female) | 1% of property value |
| Joint (Male + Male) | 1% of property value |
Agra's Residential Real Estate Outlook
Amidst the crisis due to the pandemic, the real estate industry was facing depreciation in the market value of properties, especially residential. But as per the latest news, the real estate industry in Agra is seeing a rise in the final quarter of the year 2022.
As per RERA UP, they have received 125 applications for new project registration in the first 6 months of 2022. It is a 25% rise from the same period last year. Moreover, with the revival of the tourism sector after the pandemic, the city of Agra is hopeful that its real estate sector will witness an improvement in sales in the upcoming months.
Residential Real Estate vs Other Asset Classes
In this section, you will find how investment and their returns differ from one asset class to another.
Residential Real Estate vs Gold
Residential properties can generate a passive rental income, which is not the case with gold investments. However, gold offers better liquidity as you can quickly access liquid money.
Commercial Real Estate vs Residential Real estate
Commercial real estate suffers from two main issues in comparison to residential spaces. Firstly, the tenant verification process can get complex as businesses and companies usually lease commercial properties.
Secondly, residential properties are rentable yearly, while commercial property leases are for longer tenures, which can be a hindrance if you wish to change your tenant.
Residential Real Estate vs Stocks & Equity Mutual Funds
Although stock and equity mutual fund investments have the potential to offer greater returns than residential real estate, the real estate industry is comparatively more stable. In addition, stock markets experience significant fluctuations, which may result in irregular returns.
Residential Real Estate vs Bonds
Like Bonds, residential real estate properties can generate a stable source of passive income. However, bonds (AAA-rated) have lower credit risk when compared to real estate.
Moreover, bonds have more liquidity when compared to real estate investment because the transaction costs with the latter are quite high, and it can take a long time to find a suitable buyer for the property.
Register on our platform today if you wish to invest in bonds that provide stable returns of 9-11%.  You can choose from a range of top-rated bonds available in the market and start investing without incurring additional charges.
Discover More: Guide for Agra Commercial Real Estate Investment
Here's a tabular representation that compares the assets based on returns, liquidity, risk, volatility and ticket size.
| | | | | | |
| --- | --- | --- | --- | --- | --- |
| Parameters | Commercial Real Estate | Stocks & Equity Mutual Funds | Gold | Residential Real Estate | Bonds |
| Returns | High | High | Moderate | Moderate | Moderate |
| Liquidity | Low | High | High | Low | Moderate |
| Risk | Low | High | Moderate | Low | Moderate |
| Volatility | Low | High | Moderate | Low | Low |
| Ticket Size | High | Varies | Varies | High | Varies |
Steps to Invest in Residential Real Estate in Agra
Here are the steps that you can follow to invest in residential real estate in Agra, UP:
Step 1: Fix your budget and shortlist properties as per your requirement.
Step 2: Go on a site visit and analyse the ground situation. Make sure to assess the property in terms of connectivity, infrastructure and proximity to hospitals and educational institutions.
Step 3: After finalising a property, get in touch with a lawyer to prepare the necessary documents, such as the sale deed, agreement, power of attorney, building plan, etc.
Step 4: Complete the payment process. Make sure to pay the applicable stamp duty and registration charges to transfer the ownership of the property to your name.
Step 5: Lastly, consider purchasing an insurance policy for your property to safeguard yourself financially if your property incurs any damage in the future.
Read More: Guide for Rajkot Residential Real Estate Investment
Final Thoughts
Agra is well-connected to other parts of the country through railways, roadways and airways. More than 6 national highways connect it to major parts of North India. With the active participation of the Agra Development Authority and Agra Nagar Nigam (ANN), this city has a bright future in residential real estate investment.
Frequently Asked Questions (FAQs)
How can I find project details on the UP RERA website?
Once you visit the UP RERA website, you will find the 'Registered Projects' tab on the right-hand side. Enter the Project Name, and you will get details such as registration number, district and project type.
What factors should I check before buying a residential property?
The most important factors you should check before buying a residential property are the age of property, location & neighbourhood, amenities and the builder's details.
What are the ways to increase a property's value?
Here are some effective ways to increase the value of your property – update the details of your home on rental property websites, upgrade to energy-efficient features and remodel your bathroom and kitchen periodically.
What are some of the best places to rent a home in Agra?
Shastripuram, Khandari, Dayal Bagh, Sikandra, and Kamla Nagar are some of the top places to rent a home in Agra.